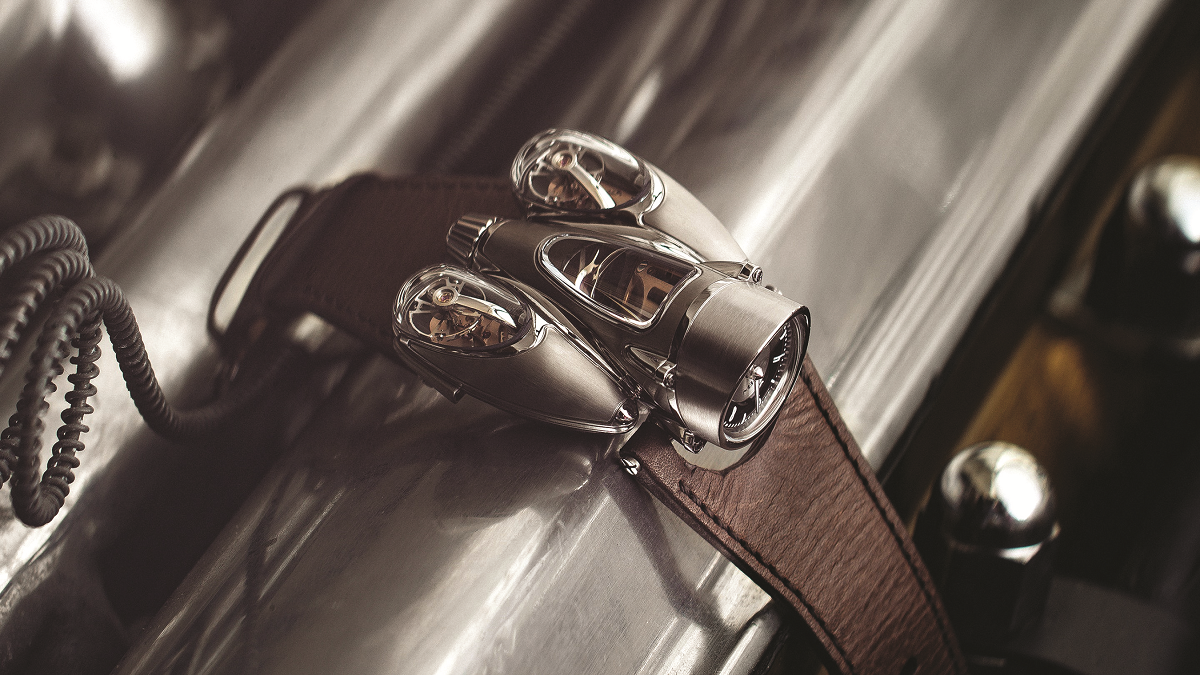 Each and every issue we strive to deliver nothing but the absolute best of the affluent lifestyle. With so many options to choose from, we know all to well the struggles of shopping for the perfect vehicle or elegant piece of jewelry. From extravagant timepieces to cutting-edge new technologies, Jetset brings you the following selection of must-have items for the stylish jetsetter.
Trending Timepiece: Ulysse Nardin Diver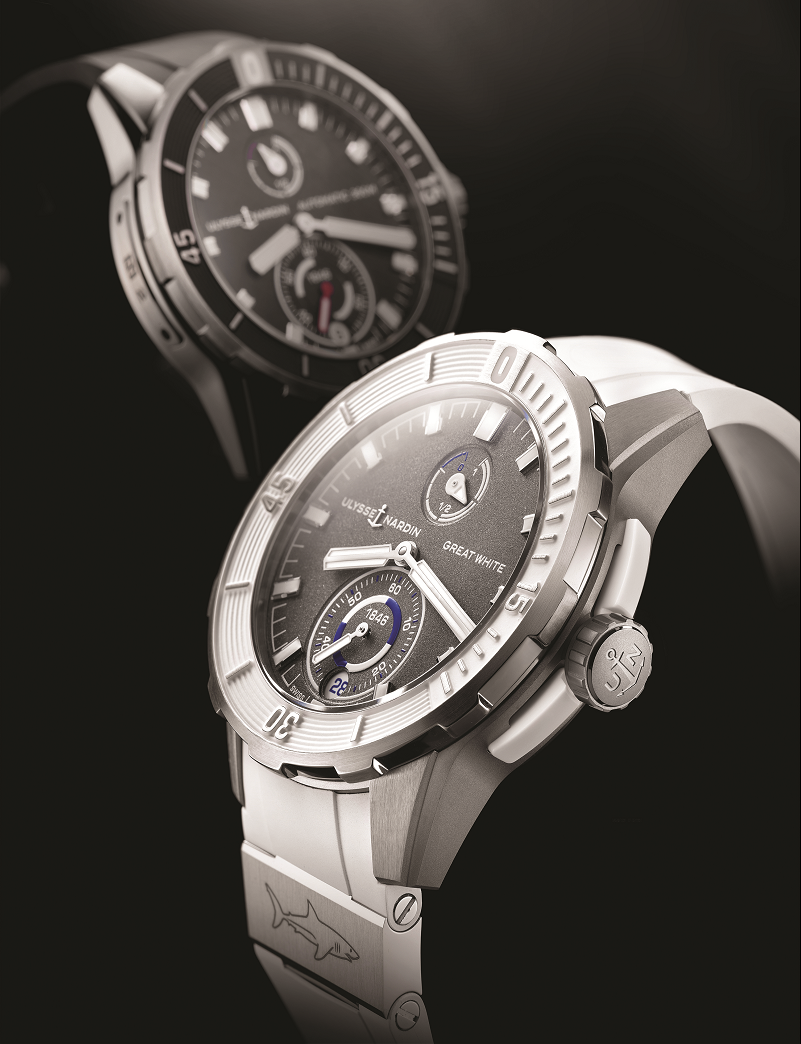 A supernova among modern wrist candy, the Ulysse Nardin Diver redefines nautical elegance with its audacious design. An unsurprising innovation from the company that leveraged the use of silicon in watch movement to great success back in the early 2000s. The introduction of the Freak affirmed its pole position as the preferred watchmaker of true blue seafarers. For veteran divers 100 feet beneath the sea, where water pressure is measured in atmospheres, watches that merely impress on the surface implode. Ulysse Nardin's Diver timepiece, the latest sports design in its diving line, is not only an aesthetic win but also a robust tool for keeping time at depths where atmospheric compression can reach more than thirty times of sea level.
Trending Design: Caran d'Ache 1010 Timekeeper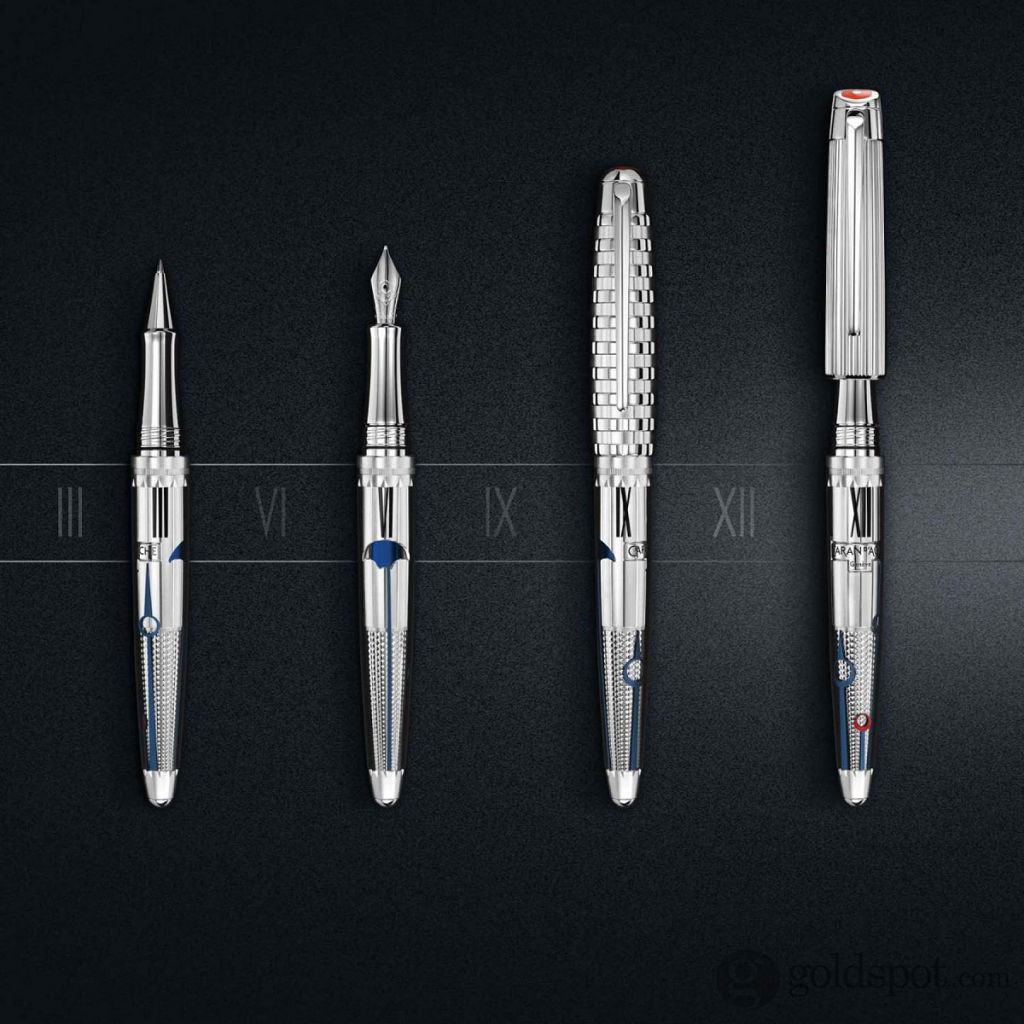 In the age of the return to analog arts like canning with mason jars and fly tying, pens have never been more a symbol of taking your sweet time in life. The crafts and expertise of watchmaking and fine writing come together in the Caran d'Ache 1010 Timekeeper. Calligraphy is all the rage in event planning and on Instagram, making visual art of the simple act of writing. The pen is made of 18 carat gold, embellished with engraved gear wheels. The crowning glory? A Wesselton VVS diamond of 0.11 carats and 57 facets. There are only ten of these magnificent creations for the world.
Trending Timepiece: Christophe Claret Margot Velours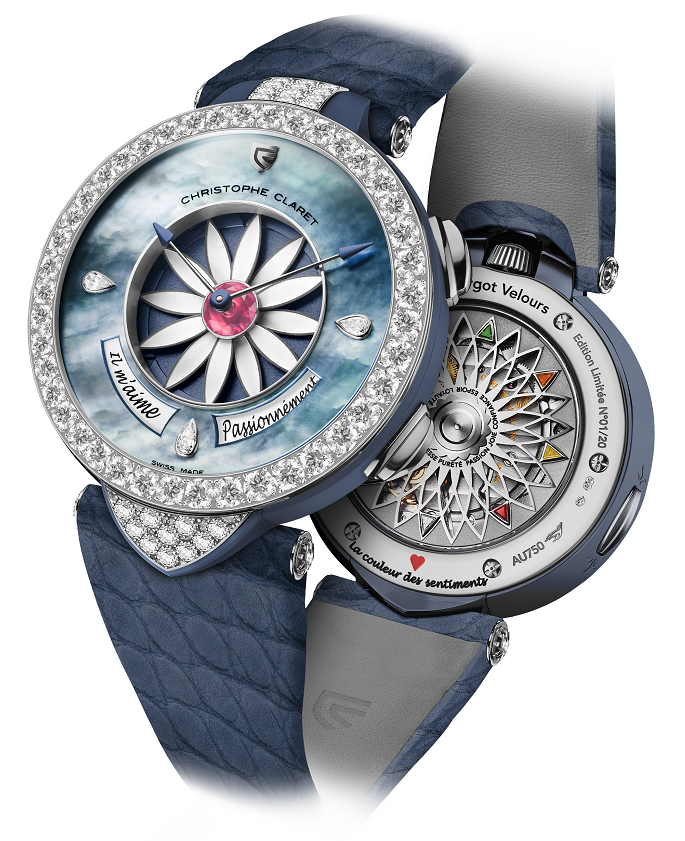 Christophe Claret pays homage to women with a full-fledged collection crafted with the accomplishments of rare, powerful women in mind. Building on buzz lavished upon the Margot watch at the Grand Prix d'Horlogerie de Genève, Christophe Claret reveals poetic combinations for a whole new definition of refinement. Mother-of-pearl graces the dial while baguette-cut diamonds or snow-set brilliant-cut diamonds sparkle on the bezel. Three pear-shaped diamonds indicating 3, 6 and 9 o'clock infuse the face with a sense of poetry. Margot Velours blossoms in a 20-piece limited edition.
Trending Technology: Ethec Electric Motorcycle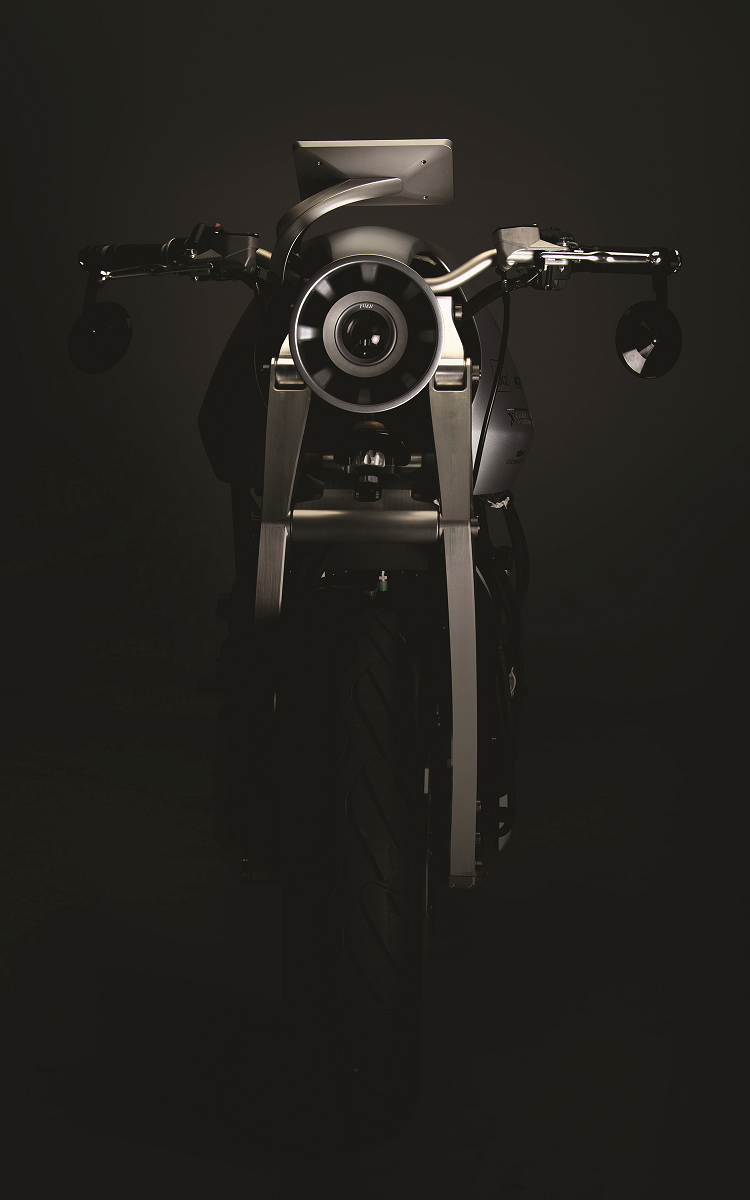 Despite the slightly eccentric exterior, the Ethec is a compelling study of what the future of two-wheeled electric mobility holds. Designed by 16 engineering and design students from ETH Zurich and the Zurich University of the Arts, this clever motorcycle takes two-wheeled electric mobility out of the city and onto the open road. A 15 kWh battery gives the Ethec a considerable 250 mile range, and a sophisticated cooling system claims to keep it at peak performance over time.
Trending Collaboration: Berluti and Ferrari Limited Edition Footwear Collection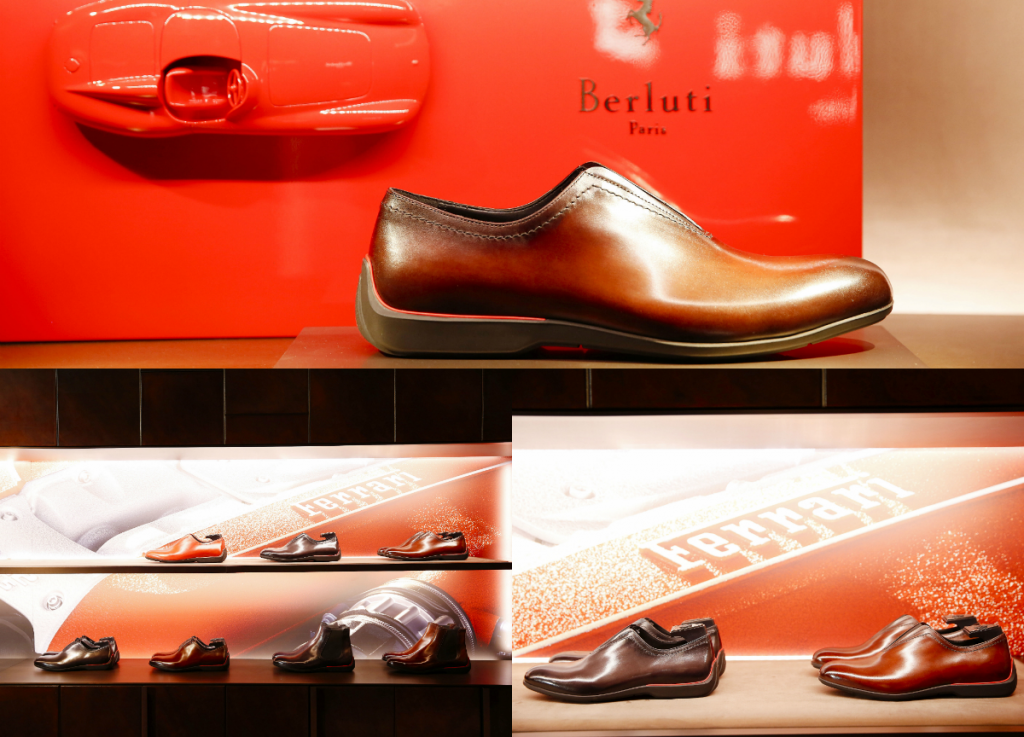 Gallerist Larry Gagosian is a fan. Such ardor goes a long way in adding cache to the Berluti and Ferrari limited-edition shoe collaboration. Choose between a slip-on, an Oxford and a Chelsea boot featuring signature stitching and Ferrari Red piping detail in the heels. The lightest shoes Berluti has ever produced, the collection employs a carbon fiber currently all the rage in automotive design.
Trending Gadget: Master & Dynamic – MW07 True Wireless Earphones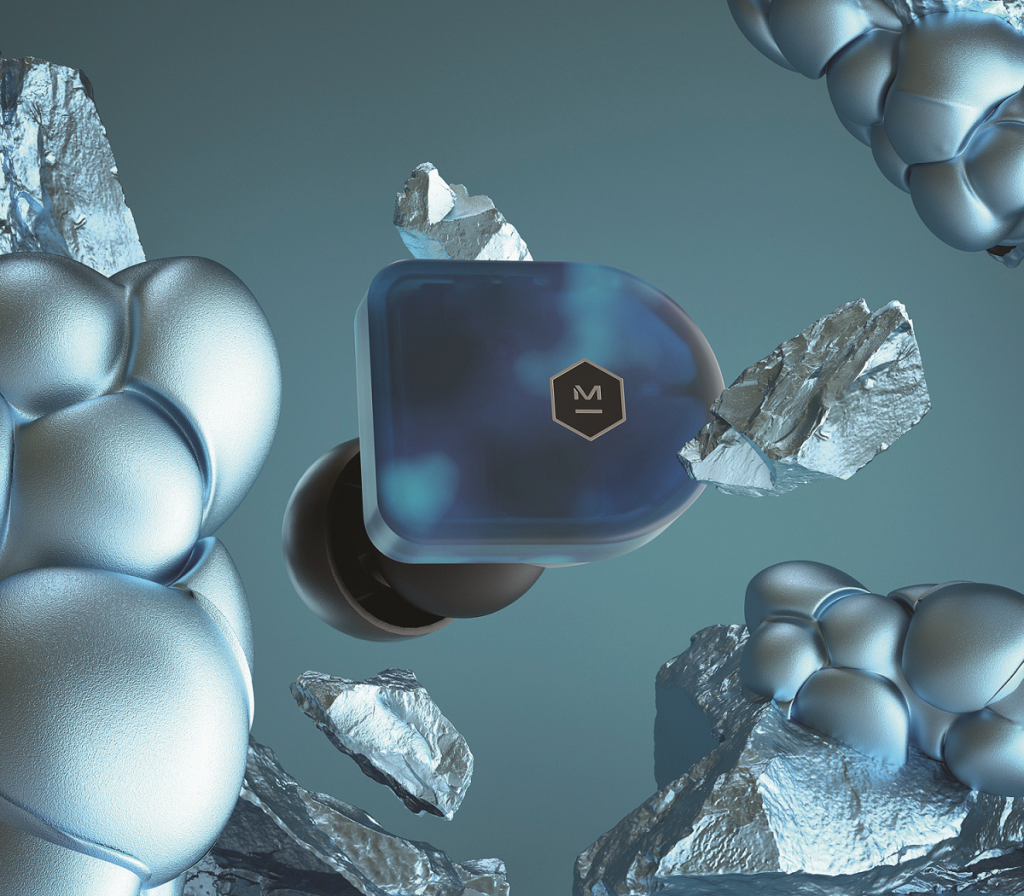 The demand for wireless tech has led Master & Dynamic to flawless innovation in audiophile design. Their MW07 True Wireless Earphones features technically sophisticated components like custom 10mm Beryllium drivers, proprietary "Fit Wings," innovative antenna technology and optical sensors that detect in-ear placement to automatically play and pause the earphones. On the exterior, think fashion-forward handcrafted acetate reminiscent of prestige, luxury eyewear collections. Best of all, the audio quality is clean and crisp, with delicious bass bumps at medium to high volumes.
Trending Concept: Astro Elroy Passenger Drone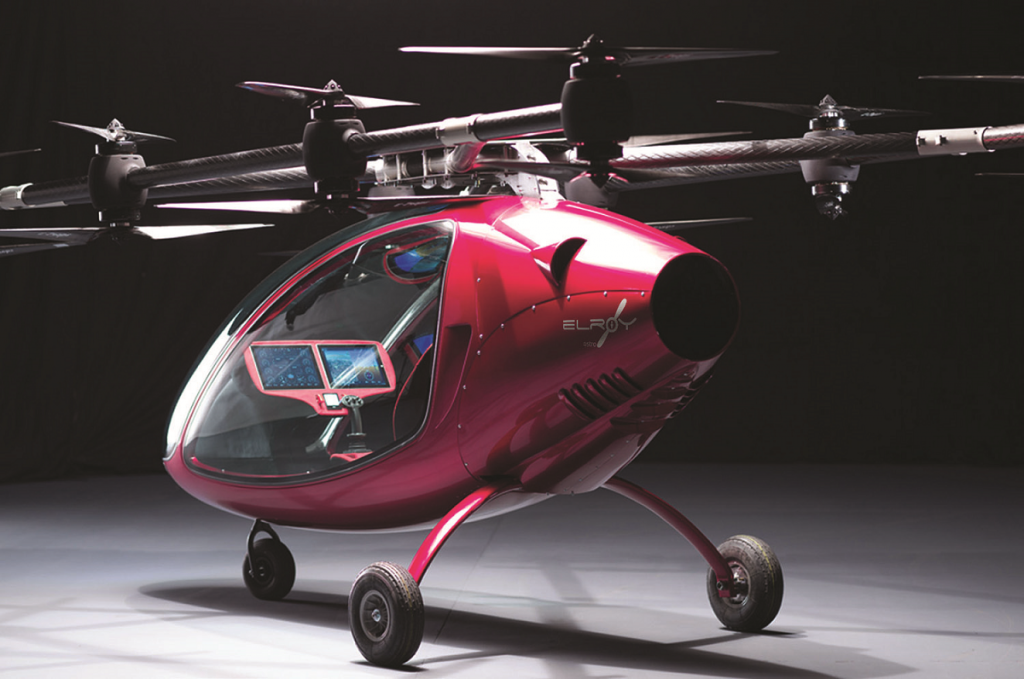 Astro Aerospace's Passenger Drone successfully performed a manned test of its self-flying drone prototype last year, piquing global curiosity. The Elroy is an autonomous eVTOL transport vehicle built for two passengers. Quiet, with zero emissions and very little vibration, the Elroy is designed with adaptive flight control for automatic compensation in most weather conditions. A touchscreen interface allows passengers to input their destination, flying there without the use of manual controls.
Trending Automobile: 2019 Bentley Continental GT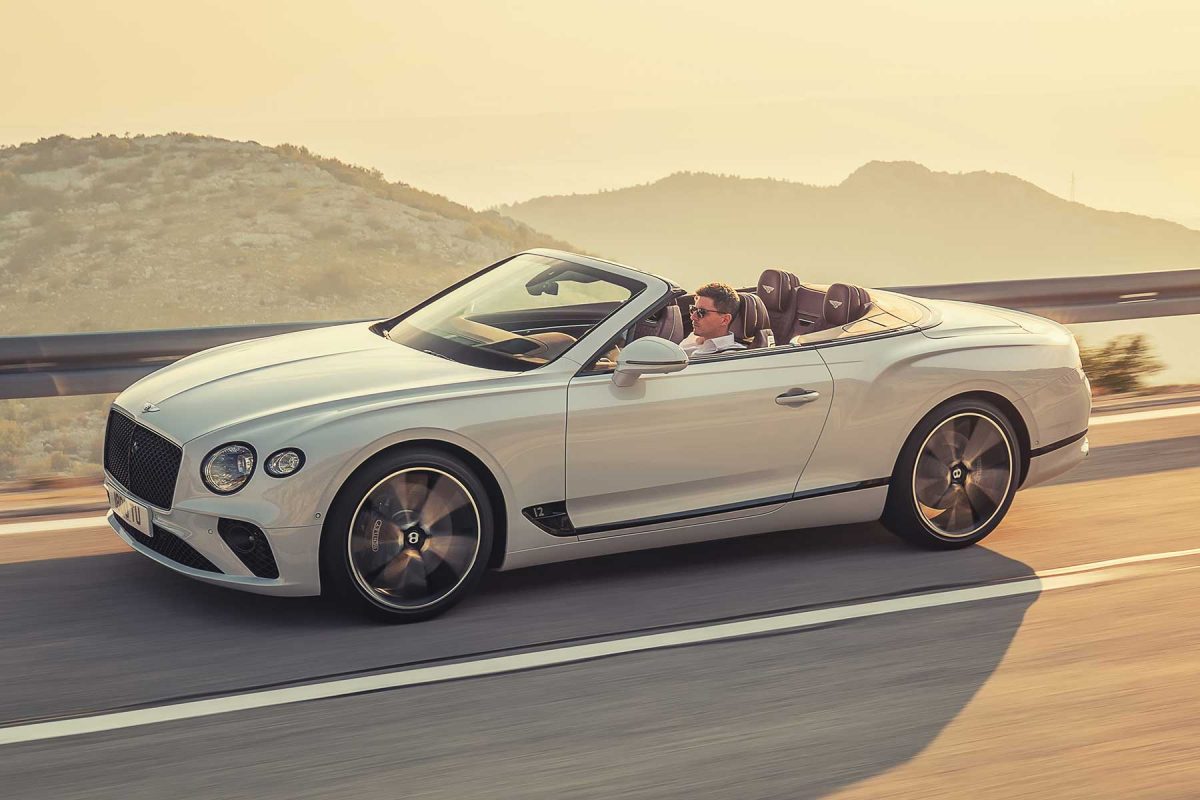 We love the Continental's newfound appetite for curves. The savvy debut of sailing mode, which opens the transmission clutches and drops the revs to idle speed when you lift off the gas at highway speeds, gives us the driving tingles. While staunchly remaining a luxurious grand tourer, the new Continental is also ravishingly sporty on winding mountain roads. Renewed mechanics has this more athletic edition steering faithfully and fluidly from city to country.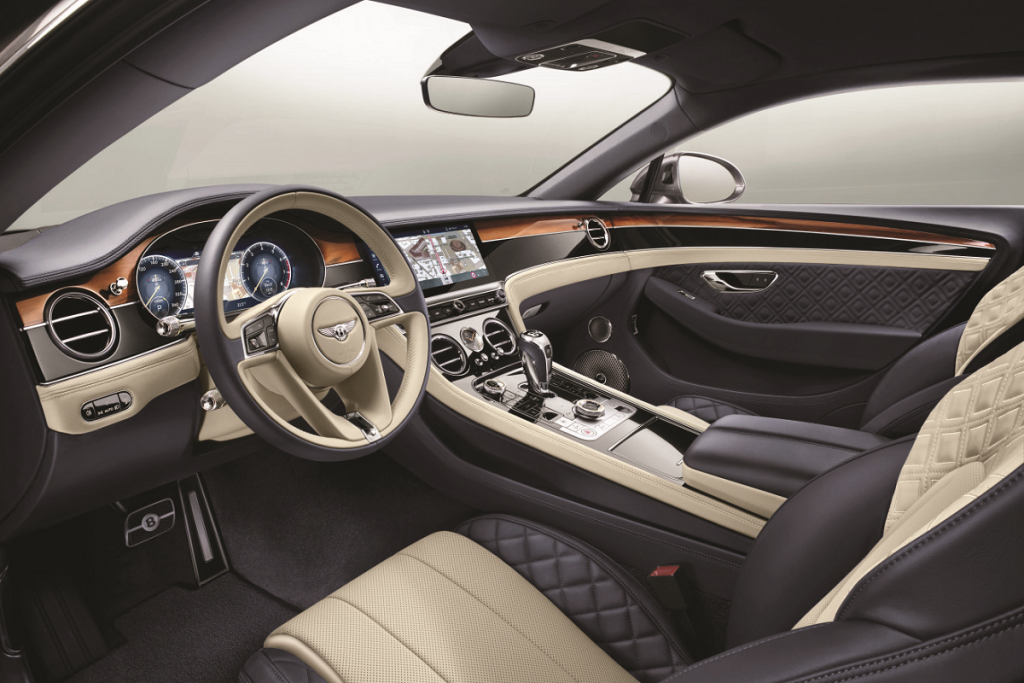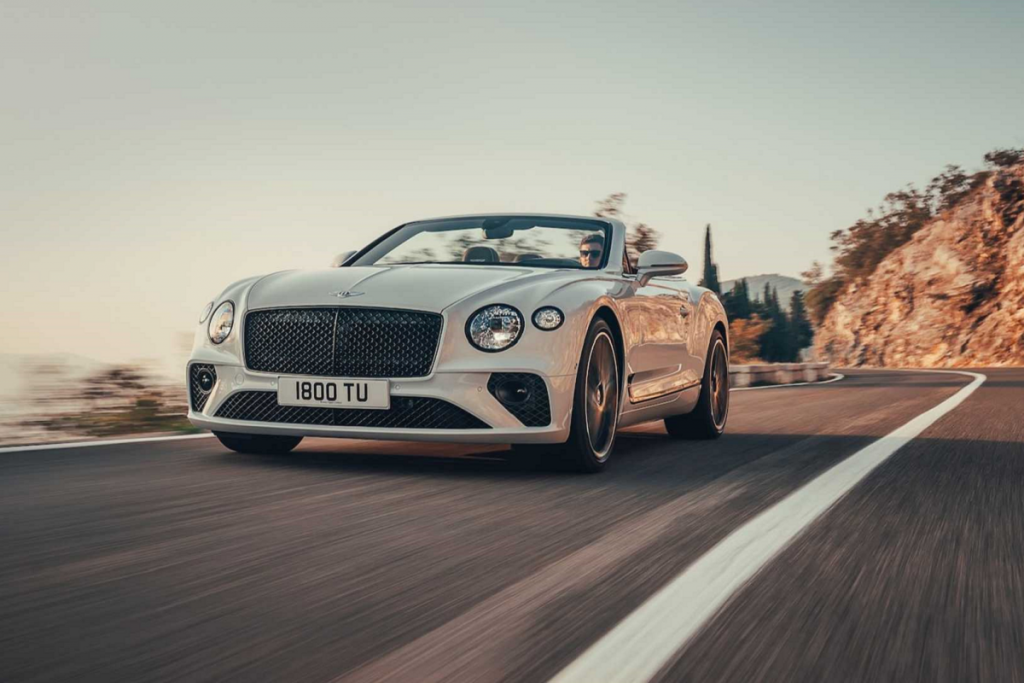 Trending Timepiece: MB&F Horological Machine No. 9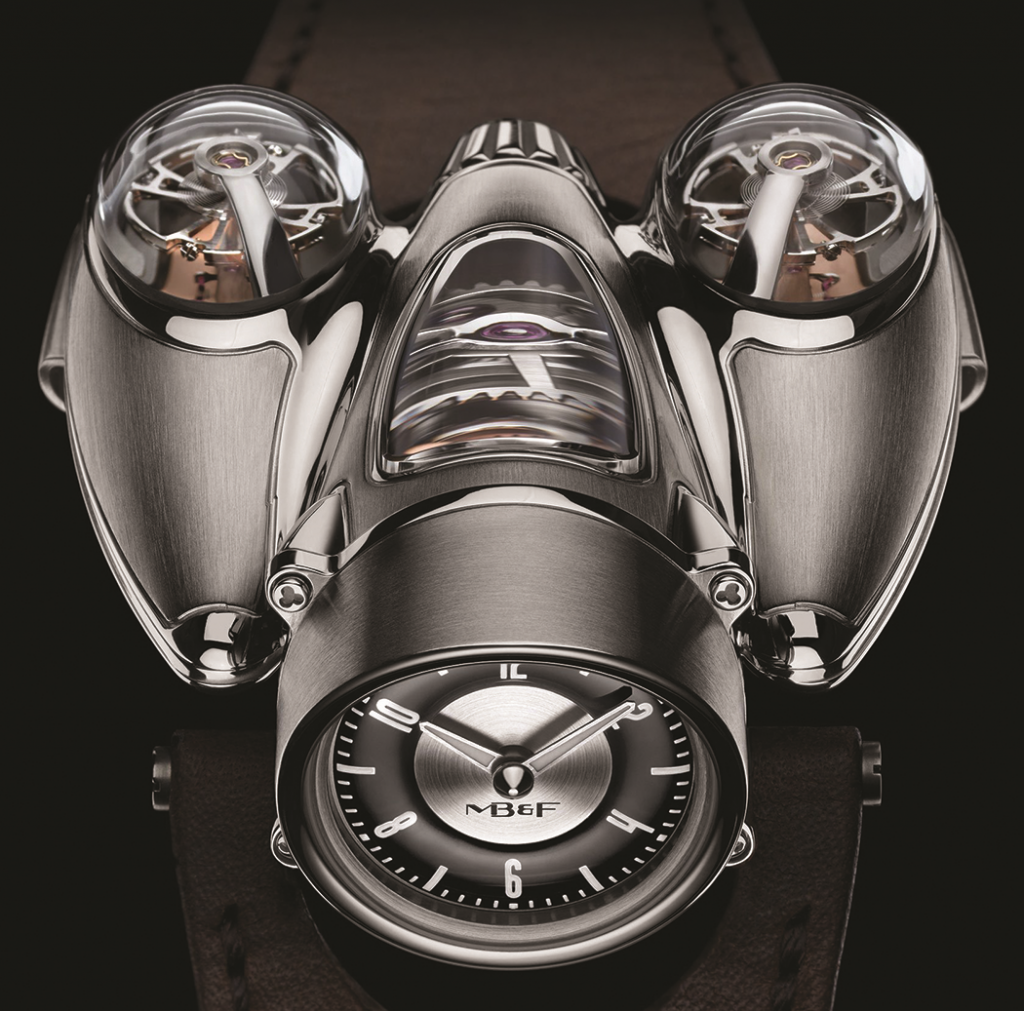 Born with aesthetic DNA inspired by automotive and aviation of the 1950's, the HM No. 9 is a marvel of beauty. Nicknamed Flow, the design is a complex study of ambitious angles married to voluptuous curves. Watch collectors have been hotly anticipating the reveal of this timepiece; engineering such case-defying geometry took years. Turns out it was worth the wait, the new titanium case houses a manual wind engine developed fully in house.
Trending Experience: St. Regis Bangkok – Owner's Penthouse Experience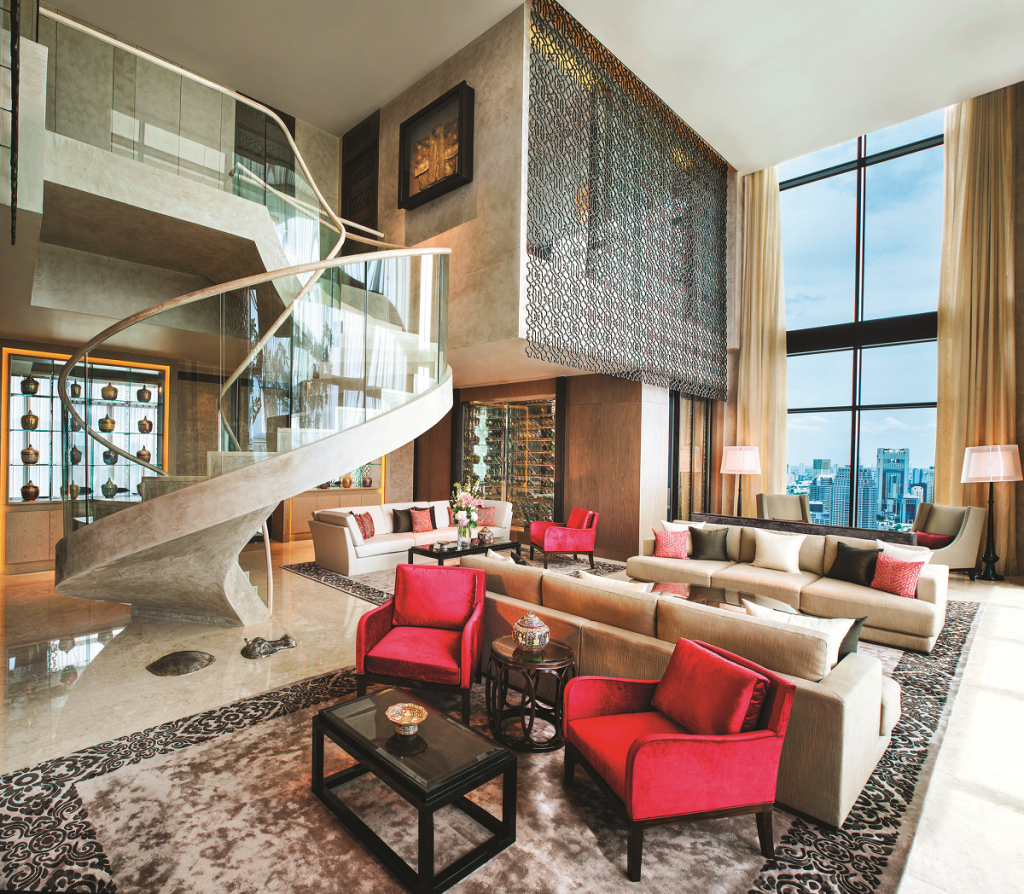 The St. Regis Bangkok has raised the bar with a new curated package, bringing local flavors to their lavish Owner's Penthouse. Deepen your exploration with insider access to cultural hotspots, capped with an unrivalled evening of chef-cultivated Thai dining in this ravishing three-bedroom suite. The private 23-foot infinity pool is a showstopper, a rather majestic vantage point to survey the luminous city skyline. From Pak Khlong Tala flower market to insider access to the Queen Sirikit Museum of Textiles, this is a spellbinding itinerary fit for life's milestone celebrations.