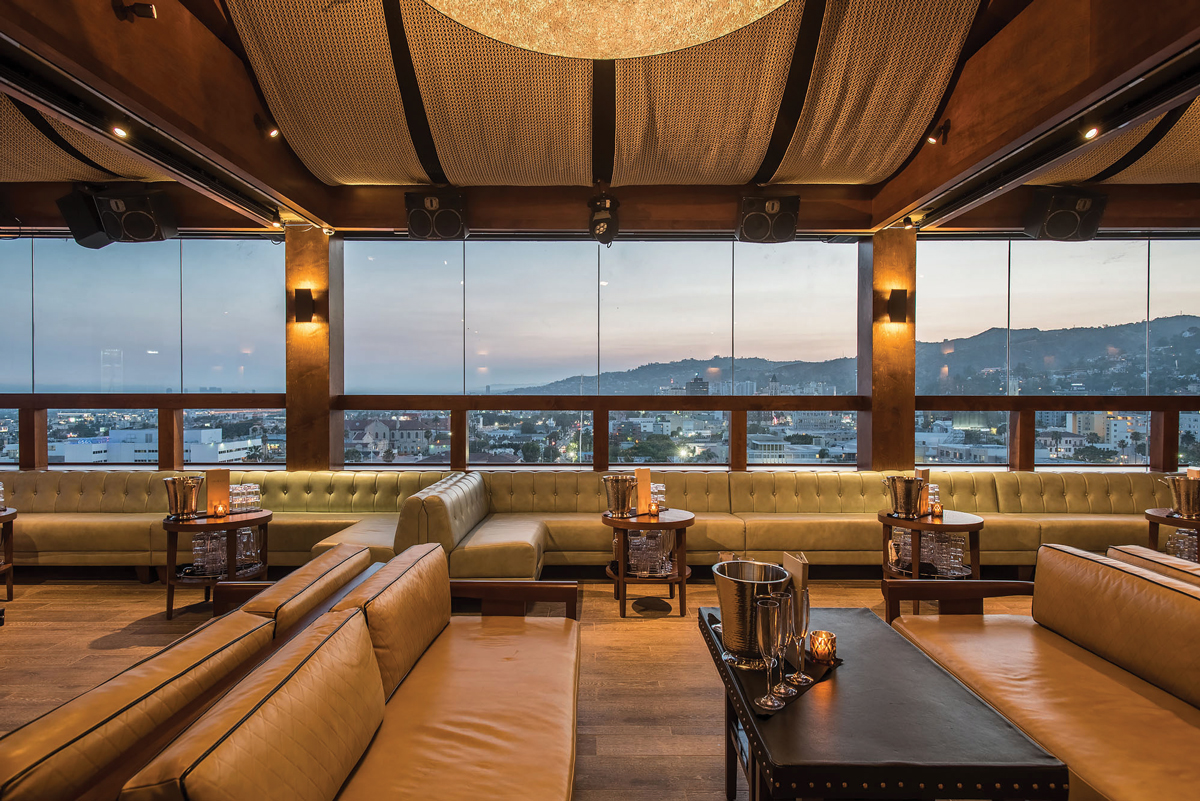 Trending Timepiece: Patek Philippe Aquanaut Travel Time Ref. 5650G Advanced Research
To commemorate the sporty Aquanaut Travel Time's 20th anniversary, Patek Philippe is releasing this stunning new timepiece. Limited to just 500 pieces, it is the first watch to incorporate two new major innovations in the field of horological design from Patek Philippe Advanced Research: a new Spiromax balance spring made of Silinvar, and a compliant (flexible) mechanism crafted from conventional horological steel used to set the second time zone.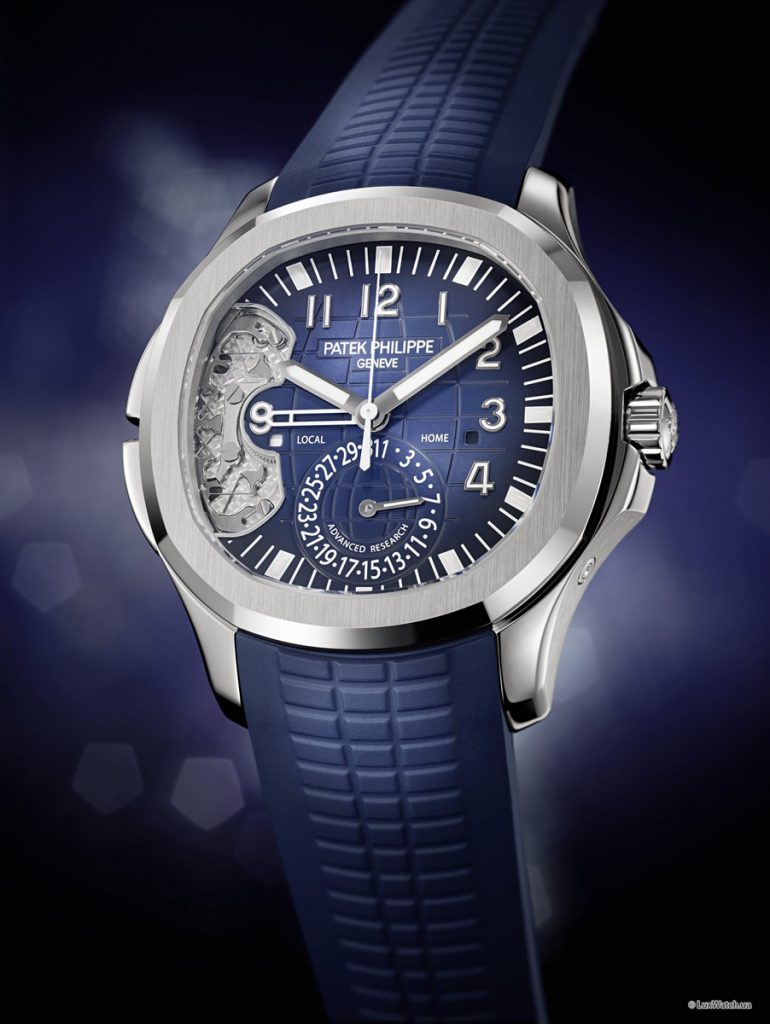 Trending Book: "A Man and His Watch," Mark Hranek
The perfect holiday gift for the type of man who gets ecstatic reading about bold innovations in horological design, this elegant new coffee table book is a celebration of the longstanding love affair between a man and the clock on his wrist. Written by Mark Hranek, A Man and His Watch takes the reader on a journey through the history of the timepiece and features a rare collection of watches from over the years from renowned watchmakers like Rolex, Cartier, and Audemars Piguet. Accompanying these incredible images are personal stories from icons like Ralph Lauren and Sylvester Stallone.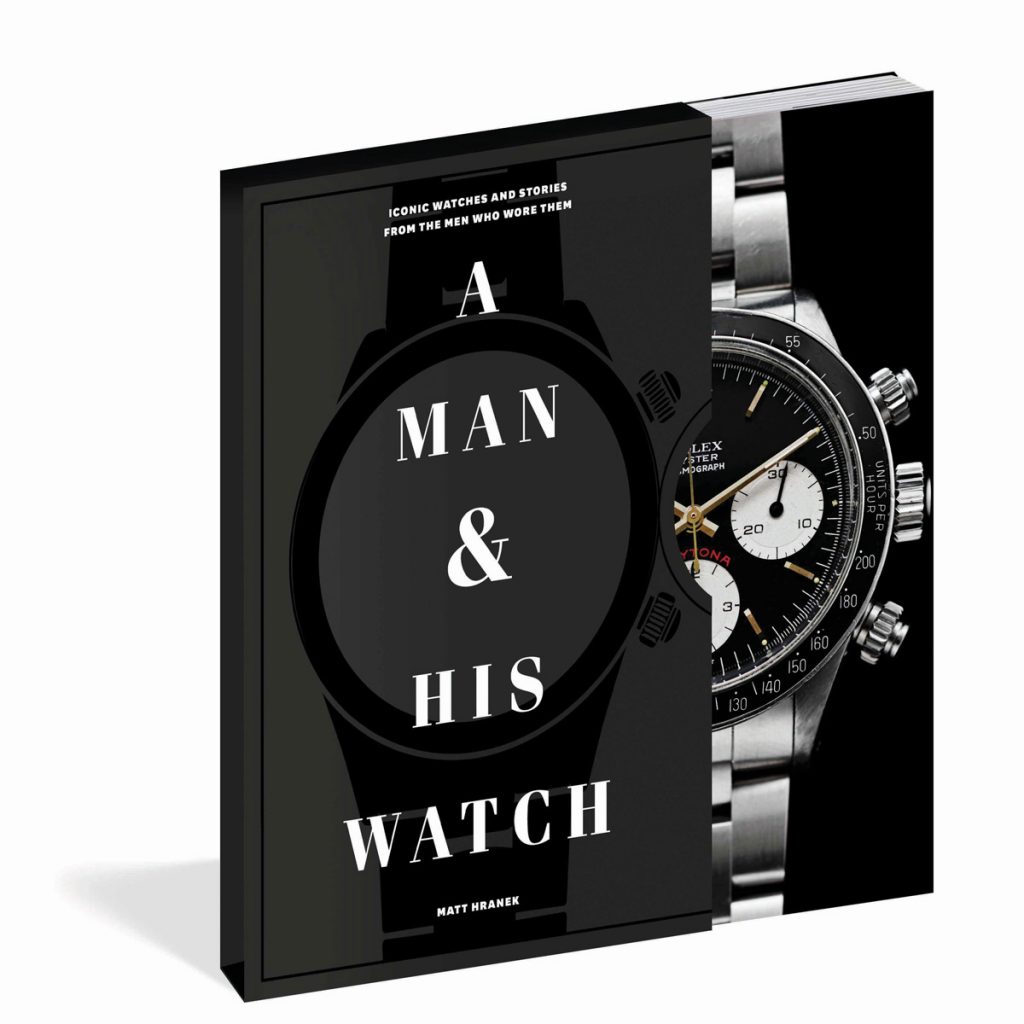 Trending Champagne: Moët x Public School
Legendary champagne maker Moët & Chandon has partnered with trendy fashion label Public School to release these exclusive, limited-edition, custom-designed bottles of the best-selling sparkling rosé in the country, Moët Nectar Impérial Rosé. Available in three sizes — 750ml, Magnum (1.5L), and Jeroboam (3L) — and three unique bottles, the line is the perfect gift for lovers of both fashion and bubbly alike. To celebrate their 10th anniversary, Public School designers Dao-Yi Chow and Maxwell Osbourne transformed the bottle to reveal the blush pink color of the rosé, and incorporated unique bespoke details like rich black leather accents, resulting in something that is as bold as it is delicious.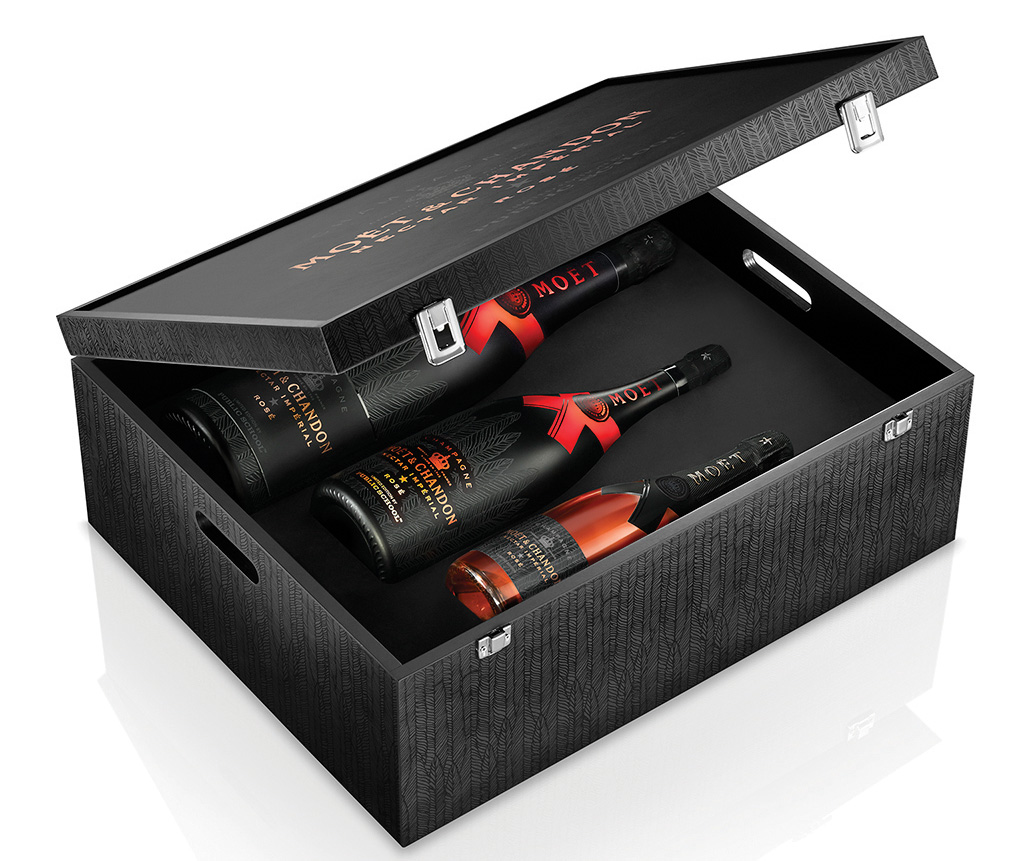 Trending Gadget: AKG N60 NC Wireless Headphones
Many audiophiles regard the AKG N60 NC as the best lightweight noise-canceling headphones on the market (they even won a GRAMMY award), and the N60 NC Wireless only improves upon them by cutting the cord. If you've never experienced the AKG N60, the first thing you notice upon trying these on is how light and compact they are. Unlike so many headphones in the sector, they don't put additional pressure on your ears and can be worn comfortably on cross-country and international flights. Bluetooth connectivity works great, and the best-in-class noise cancellation balances out lower-frequency ambient noise for up to 30 hours.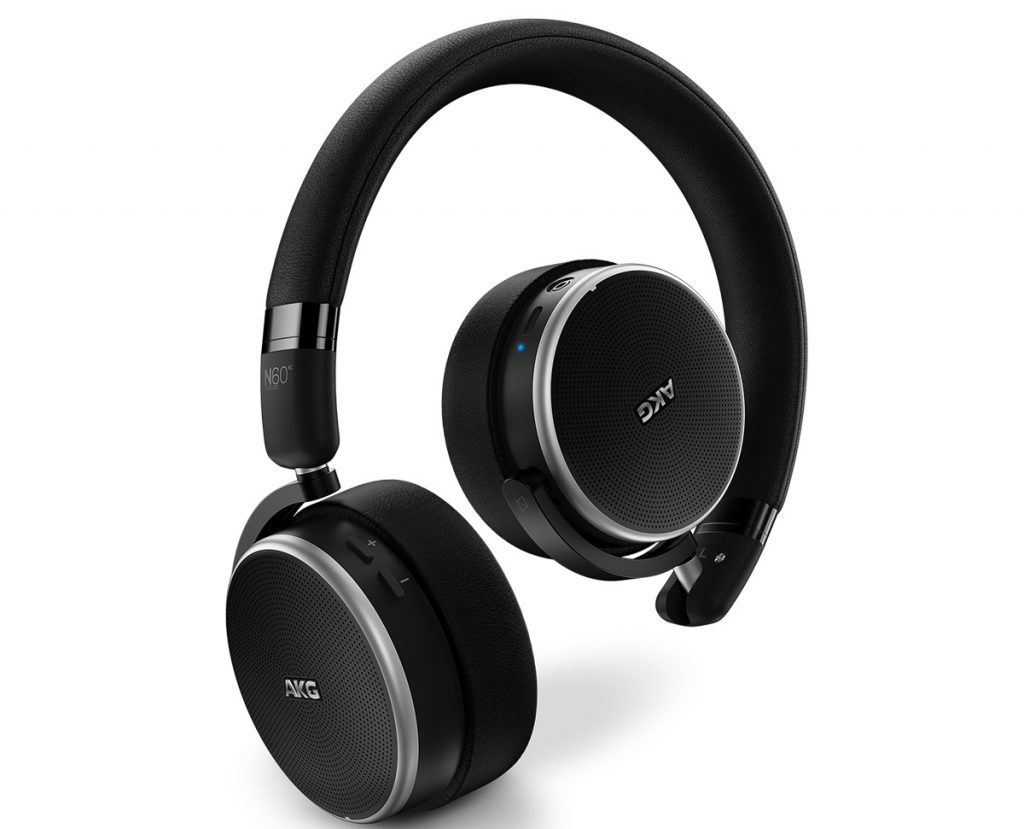 Trending Jewelry: Lugano Diamonds Rare 4.55-Carat Blue Diamond Ring
As the market for colored diamonds experiences a sharp uptick in recent months, the most coveted ones remain the pink and blue varieties. With that firmly in mind, Newport Beach-based Lugano Diamonds has crafted this gorgeous ring featuring a pristine, 4.55-carat blue diamond surrounded by a 1.3-carat array of pink diamonds, and a band of .9 carats of round pink diamonds set in stunning rose gold. The ring offers incredible symmetry, craftsmanship, and a shimmer that is destined to capture many a gaze.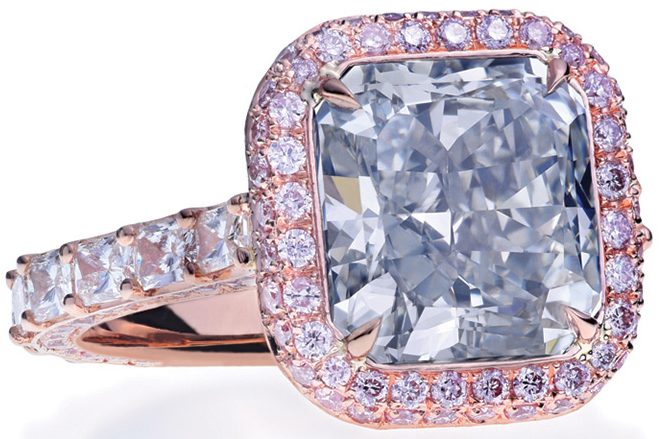 Trending Restaurant: Q Sushi, Downtown LA
Widely-heralded as the best sushi restaurant in LA (or perhaps even the best restaurant in LA, period) since its opening, Q Sushi has been attracting gourmands and fans of Japenese cuisine from across the globe. Why? Because it is one of the most well-crafted traditional omakase-style dining experiences one can have in any country. In an intimate dining room, famed chef Hiro Naruke personally serves up over 20 unique courses. Each is curated daily and exquisitely infuses traditional Japanese culinary tradition with a modern flare. This borderline life-changing menu is paired with the finest sake and reflects Chef Hiro's commitment to the absolute best quality ingredients and cuts with every delicious bite.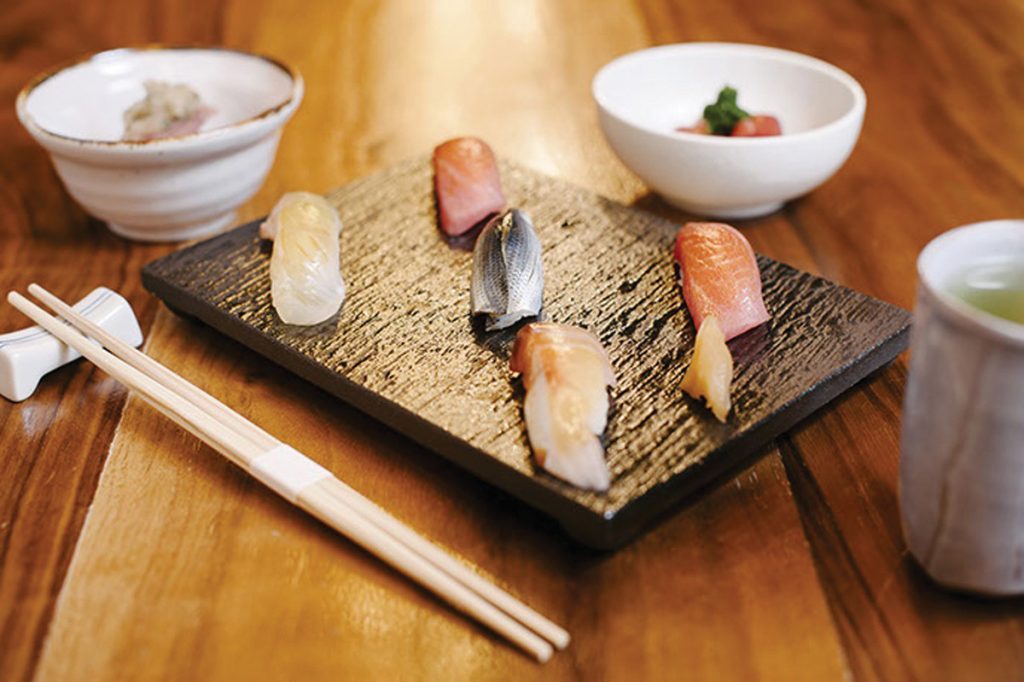 Trending Art Culture: Beijing
Once only associated with stuffy ancient and traditional art, Beijing now sits at the forefront of the modern art world. Preeminent artists like Ai Weiwei are being featured on the cover of Time, and a growing network of underground galleries and artists have given birth to a massive underground subculture. The epicenter of this burgeoning movement is the 798 Art Zone, a half-million square meter complex of red brick at the rim of the Fourth Ring Road. Everywhere you turn in this thriving district is filled with avant-garde murals, sculptures, and vintage shops. Add this to the astounding number of modern galleries Beijing now possesses, and you have a true must-visit destination for art aficionados.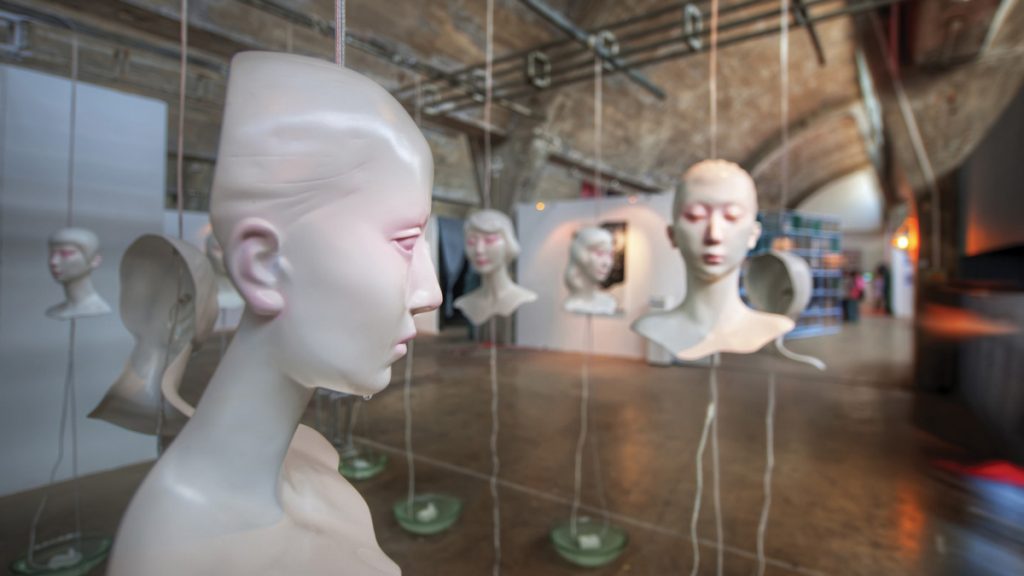 Trending Place: The Highlight Room, Hollywood
Consisting of places like the Dream Hollywood, TAO Los Angeles, and Avenue LA, the new "TAO Block" on the corner of Cahuenga and Selma is completely revitalizing Hollywood dining and nightlife in 2017. Celebrities and tastemakers are flocking en masse to this newly realized affluent entertainment center, and many of them are heading to The Highlight Room. With its luxurious pool deck featuring plush lounge chairs, private cabanas, and an extensive selection of tasty cocktails, it has become the premier pool party spot in LA. But The Highlight Room also offers an invigorating menu of fresh, California food, making it an alluring option for breakfast, lunch, or dinner.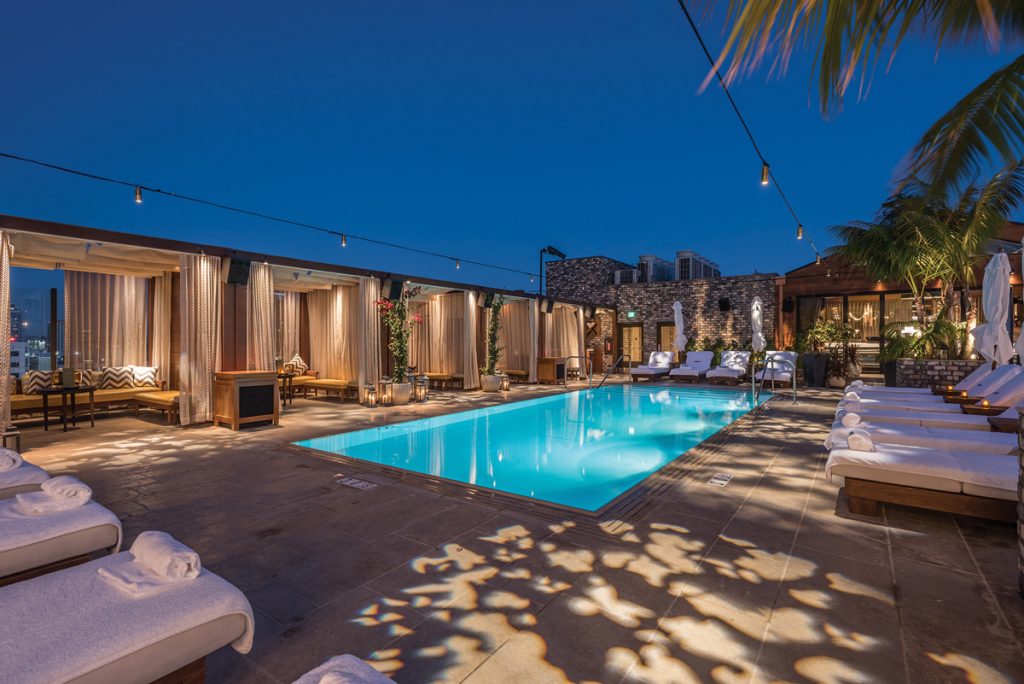 Trending Automobile: 2018 Lamborghini Aventador S Roadster
The Aventador is Lamborghini's most beloved model, and for 2018 it has been given an elegant convertible facelift. This new topless S model features the Aventador's iconic sleek lines and front fascia with new accents like arrow-shaped rear LEDs and large vents on either side to emphasize the car's height. Under that rear hood of space-age material and lightweight glass, you'll find a 6.5-liter V-12 delivering 730 horsepower at 8,400 rpm and 508 pound-feet of torque. It's the same mighty engine found in the coupe and can hit 62 mph in 2.9 seconds and tops out at 217 mph.
Inside the Roadster is roughly the same lavish interior as the coupe. Buttery leather abounds, and the infotainment system and instrument cluster are both reliably state-of-the-art. As with any Lambo, the interior is customizable down to every last possible color option and detail. Perhaps the best feature though is the infinite headroom. Anyone 6ft and up will surely appreciate the ample head and neck freedom the Roadster provides. Add that to the new, customizable EGO driving mode, and you have what is perhaps the best driving Lamborghini yet.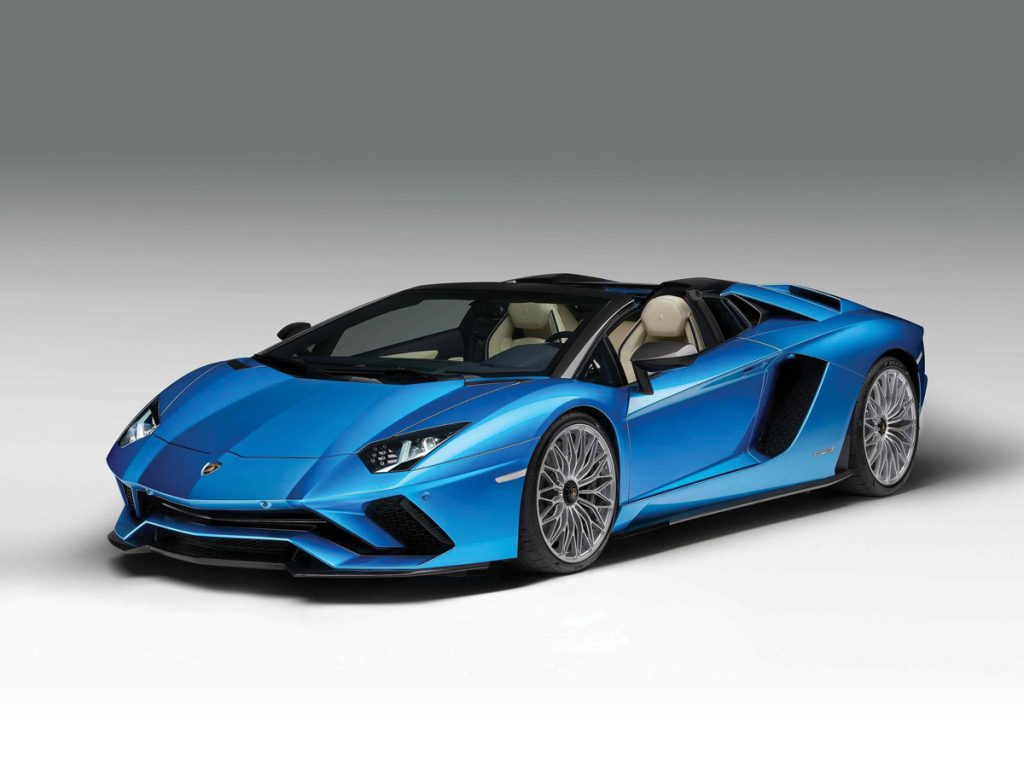 Trending Collaboration: Supreme x Louis Vuitton
What happens when you merge high fashion with street culture? The answer is Louis Vuitton and Supreme's red-hot 2017 collaboration. Since debuting at Paris Fashion Week in January of this year, the predominantly crimson fashion line has sold out instantly and became one of the hottest fashion releases of the past century. Celebrities like Justin Bieber, Madonna, and David Beckham can't get enough of the 65 piece collection. Want some? Pieces are fetching anywhere from two to 28 times their original price online — an $860 monogram box logo hoodie is currently selling for $22,750 — but there is truly no greater wearable status symbol on the planet right now.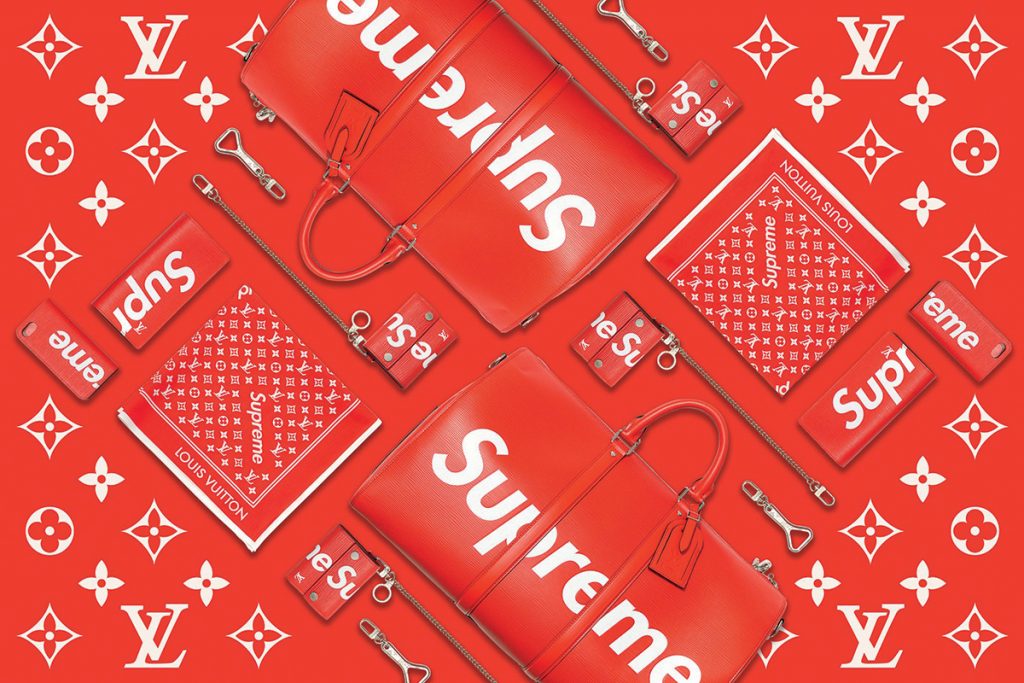 Trending Destination: Spruce Peak, Vermont
Hailed by Forbes as the "Aspen of the East," Spruce Peak is becoming the premier ski option for those situated on the East Coast. Located on Vermont's gorgeous Stowe Mountain, Spruce Peak presents nothing but five-star skiing, dining, and amenities. The third tallest mountain in the country, it offers fantastic terrain, perfect snow, and incredibly diverse and challenging runs alongside some of the most jaw-dropping views we've ever encounter while skiing.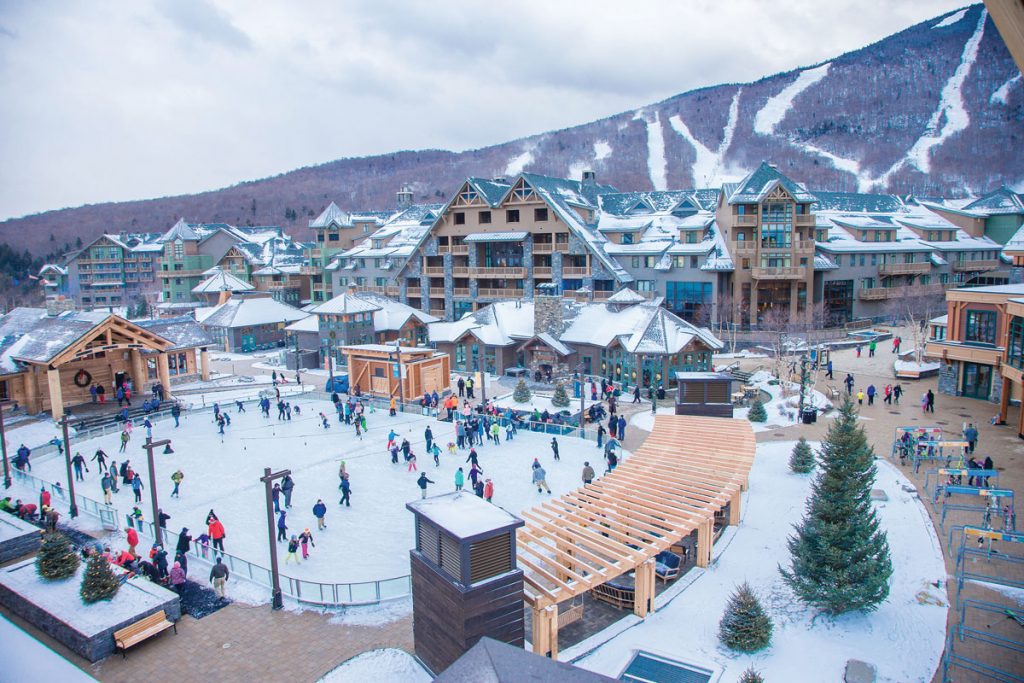 Everything about Spruce Peak is lavish and ideal for the whole family. The resort is situated around a marvelous, 10,000-square foot ice rink and boasts a performing arts center, spa, and over a dozen shops, boutiques, restaurants, and skier service facilities. Recent improvements only make the resort more desirable. There is a new, 20,000-square foot private dining and ski club for Spruce Peak residents and local members, the Stowe Mountain Club, and a multi-season activity center, the Stowe Adventure Center, complete with its own massive rock-climbing wall.