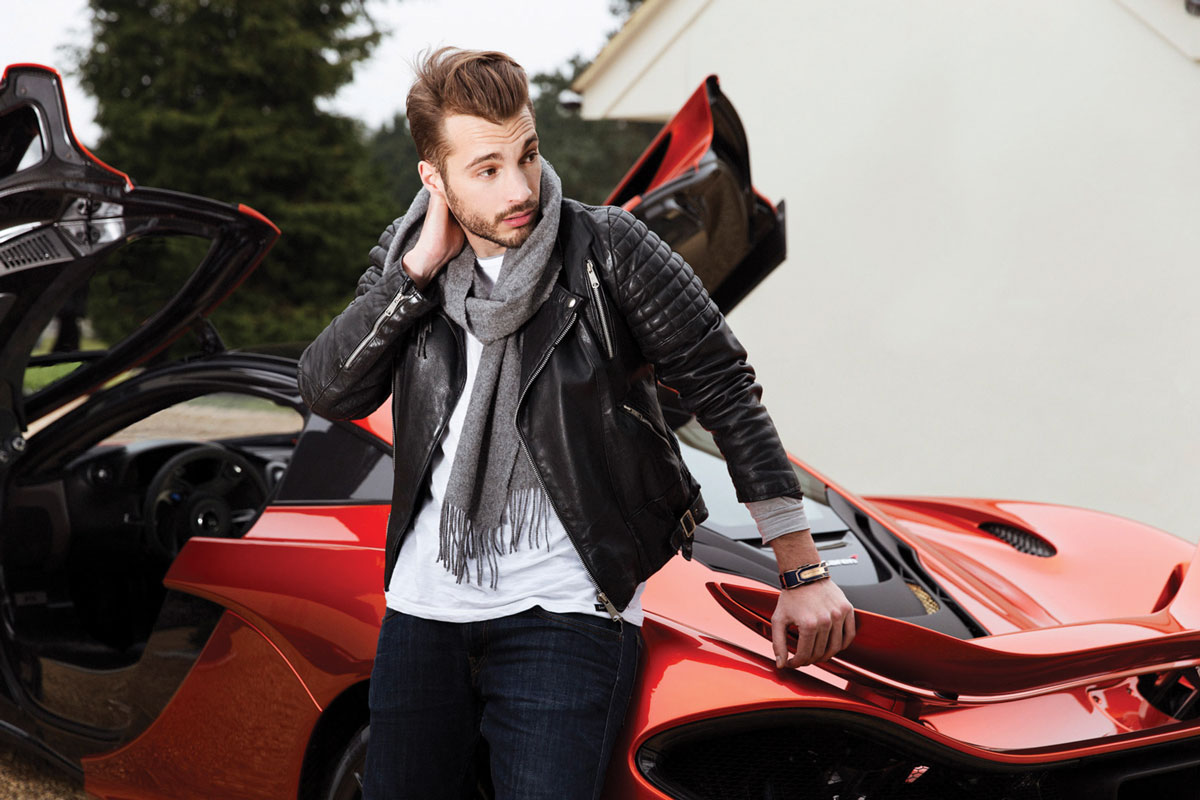 Jetset takes a look at the latest trends in luxury fashion, gadgets, and accessories in this edition of "What's New" – your official guide to the very best in affluent living. From high-end watches and designer handbags to exotic supercars and the finest in five-star dining and accommodations, here are a few of our favorite picks for Spring 2017.
Trending Fashion: Blue Tuxedo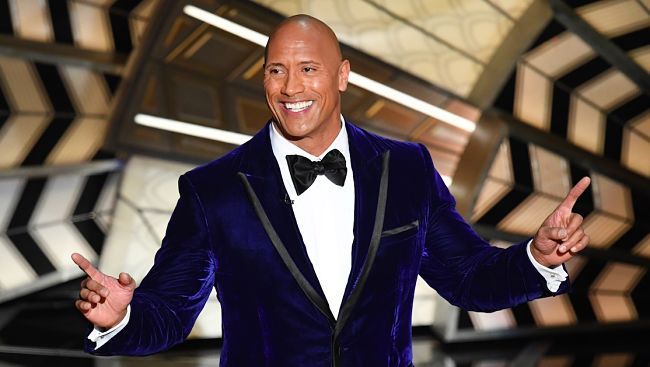 You've seen it on runways and red carpets. From The Rock to Ryan Gosling, the most famous (and fashionable) men on the planet are embracing this bold trend. Whether you opt for a subtle navy or striking royal hue, a blue tuxedo exudes confidence and sophistication and is an easy way to inject a little edge into your formal wardrobe. A few of our favorites: Tom Ford, Brioni, and Salvatore Ferragamo.
Trending Men's Watch: Zenith Chronomaster El Primero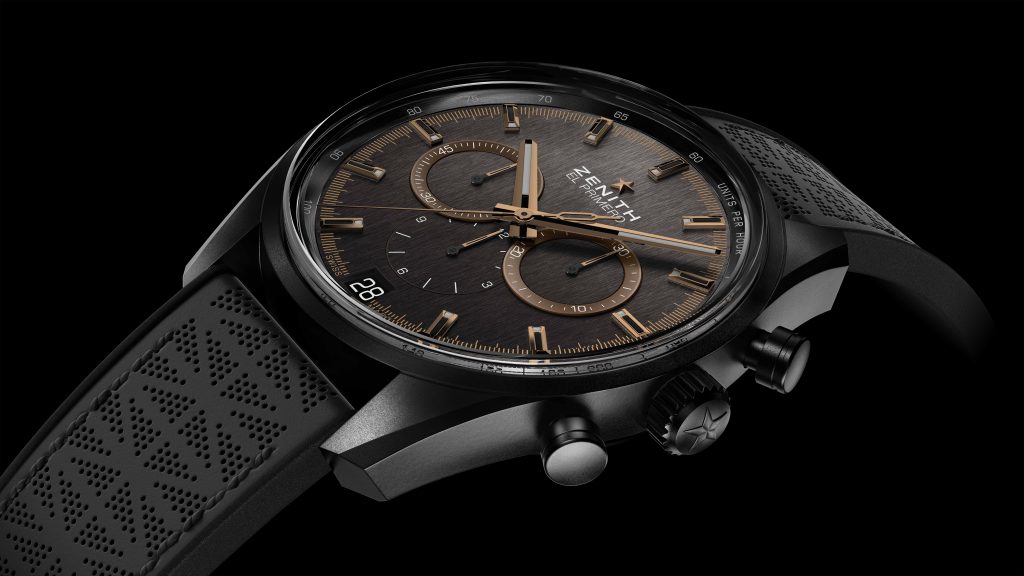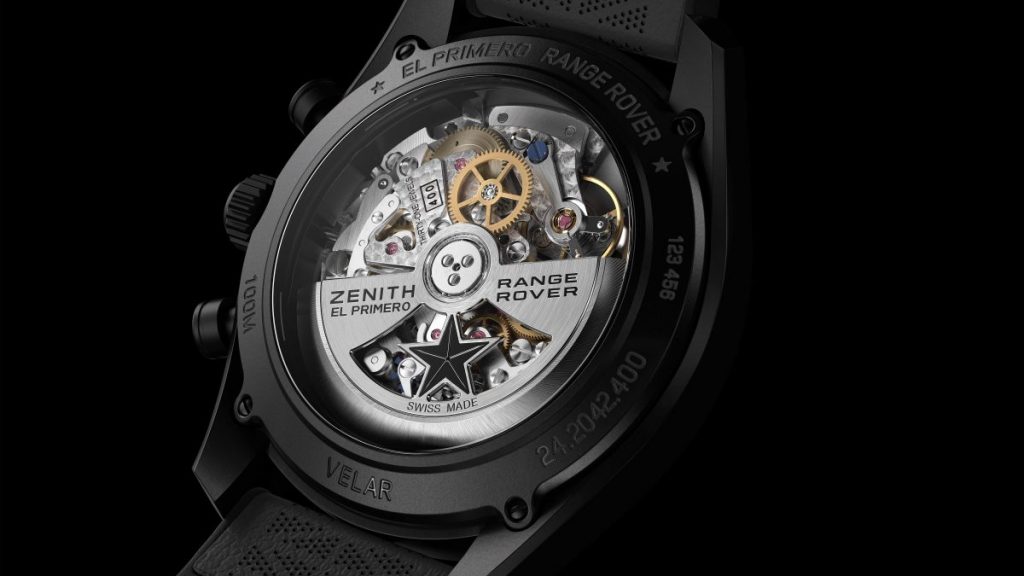 To celebrate their creative partnership with Land Rover, Zenith has designed this masculine new Range Rover Velar Special Edition of their Chronomaster El Primero watch. Taking its cues from the beloved luxury off-road vehicle, it features design elements like a brushed grey dial with copper-toned details, and a black rubber strap coated with black-toned perforated calfskin.
Trending Nightclub: Liaison Restaurant+Lounge, Hollywood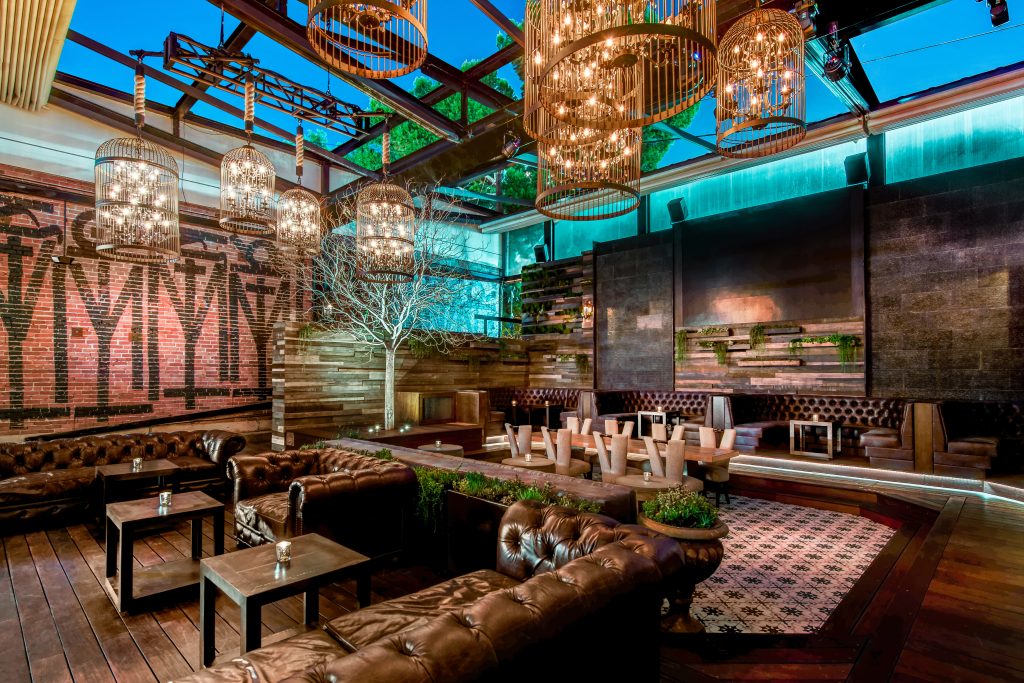 It's very hard for a venue to get both nightlife and dining right; typically one aspect always suffers in favor of the other. But newly-opened Liaison accomplishes this tall order. Formerly Les Deux, this atmospheric, open-roofed Hollywood lounge serves up delectable dishes like roast chicken with a sweet onion soubise and albacore tuna tartar until around 11 when the lights come down, the music turns up, and it transforms into one of the hottest nightclubs in town.
Trending Hotel: Nobu Ryokan, Malibu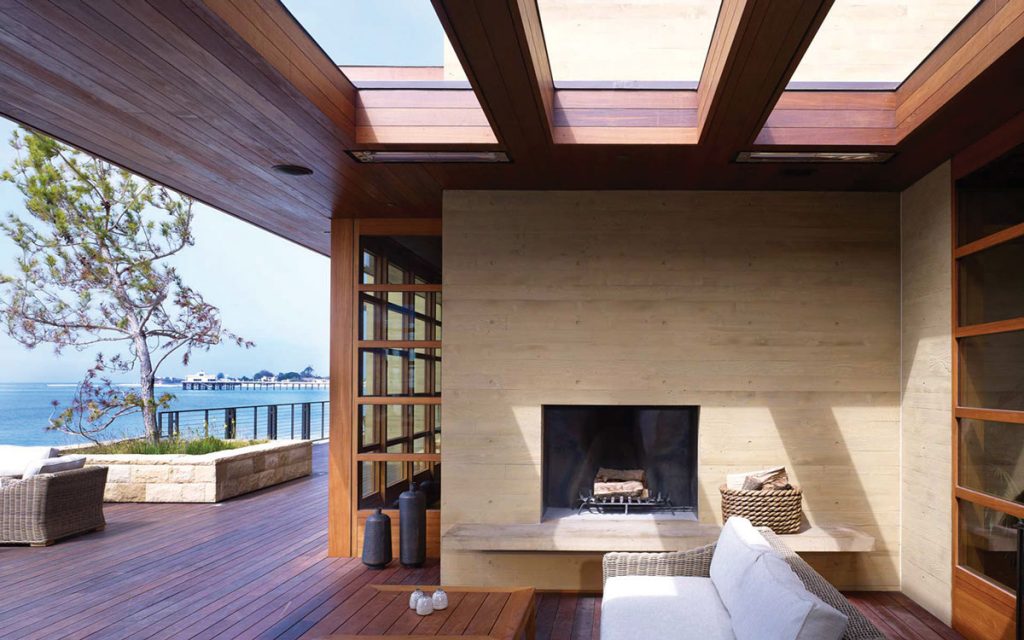 Anything bearing the Nobu named is guaranteed to be first-class, but this soon-to-open hotel is shaping up to be something truly spectacular. An extension of the beloved Nobu Malibu location, Nobu Ryokan is a five-star, traditional Japanese inn that perfectly incorporates its breathtaking surroundings. Located on Billionaire's Beach and co-owned by Robert DeNiro oracle CEO Larry Ellison, Nobu Ryokan features just 18 over-the-top luxurious rooms and is shaping up to be the most exclusive oceanfront hotel in all of Southern California.
Trending Gadget: Senturion Elite Supercar Key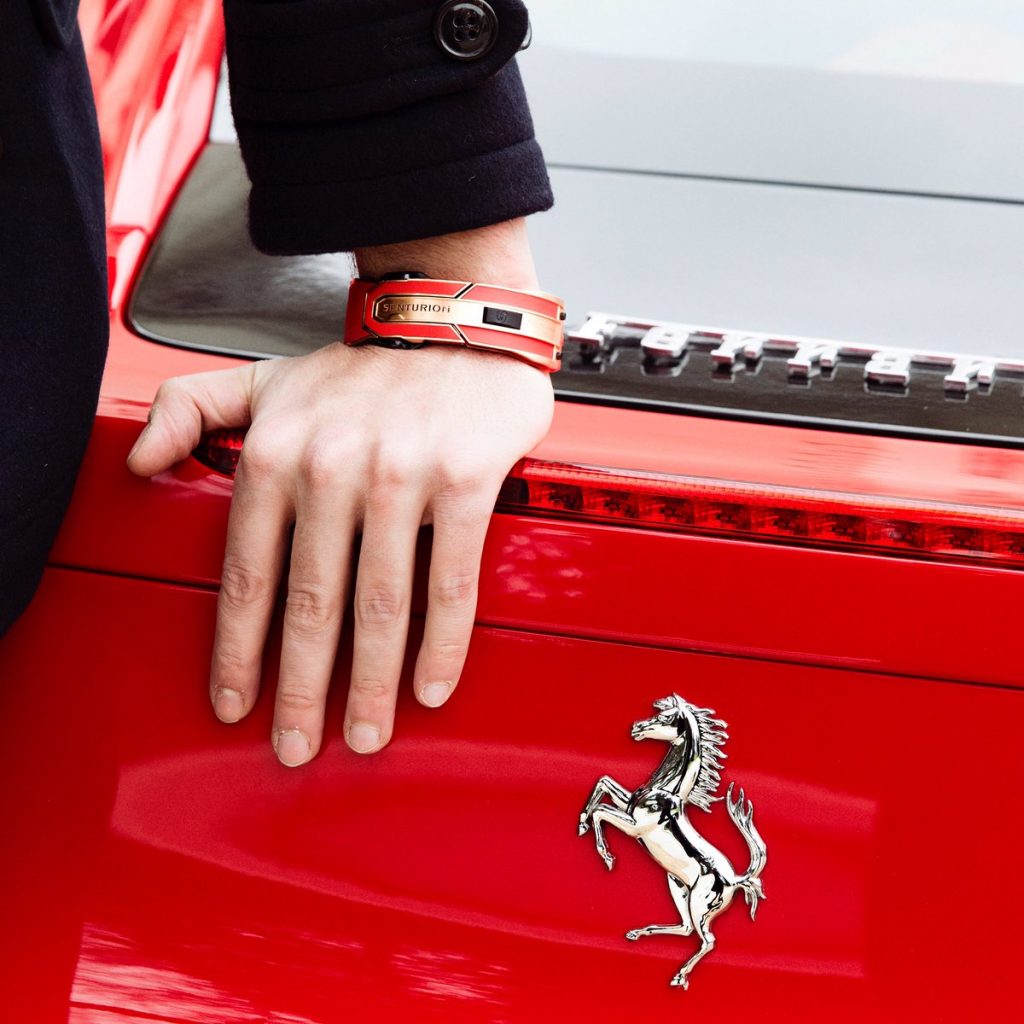 For anyone who wishes for a more elegant car key, Senturion has developed perhaps the most lavish luxury car accessory ever devised. One-part high-end, uber-masculine jewelry piece, one-part future tech, the Senturion Key is a bracelet that implements advanced RFID (Radio-frequency Identification) technology to control not just your entire fleet of automobiles, but things like home doors, watch safes, and jewelry vaults as well.
Trending Ladies' Watch: Breguet's Tradition Dame 7038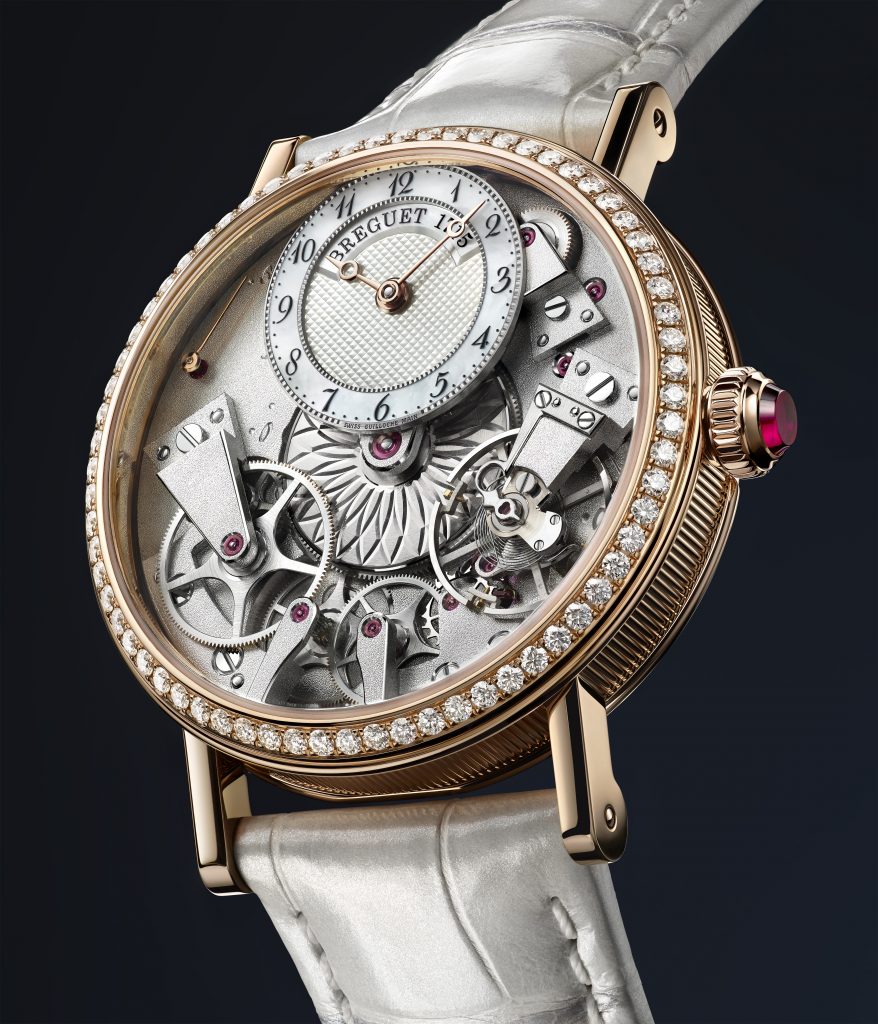 This majestic timepiece from Breguet's Tradition collection combines elegant simplistic functionality with sophisticated décor and featuring a Tahitian mother of pearl off-centered main chapter ring that boasts a delicate finish and Arabic numerals. Made of 18K white gold, set with 68 brilliant-cut diamonds, and with a burgundy alligator leather strap, this is as stunning as women's watches come.
Trending Bag: Prada Plex Ribbon Geometric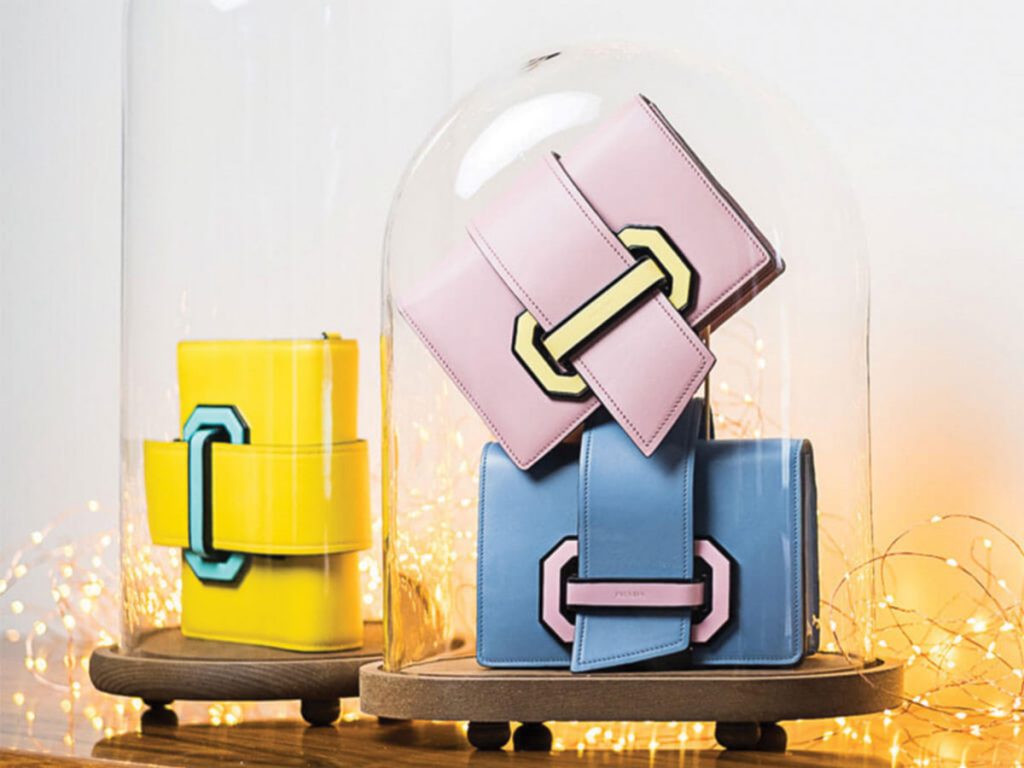 As bold an accessory as we have ever seen, the latest shoulder bag from Prada is a potential game changer. Striking from every angle, the geometric plexi tab closure gives this bag a very modern finish, and its two leather tabs are looped for easy opening and closing. Available in retro, Eighties-style yellow, pink, or blue, this bag is guaranteed to turn heads this spring.
Trending Tech: Gravity Headphones by Kyumin Ha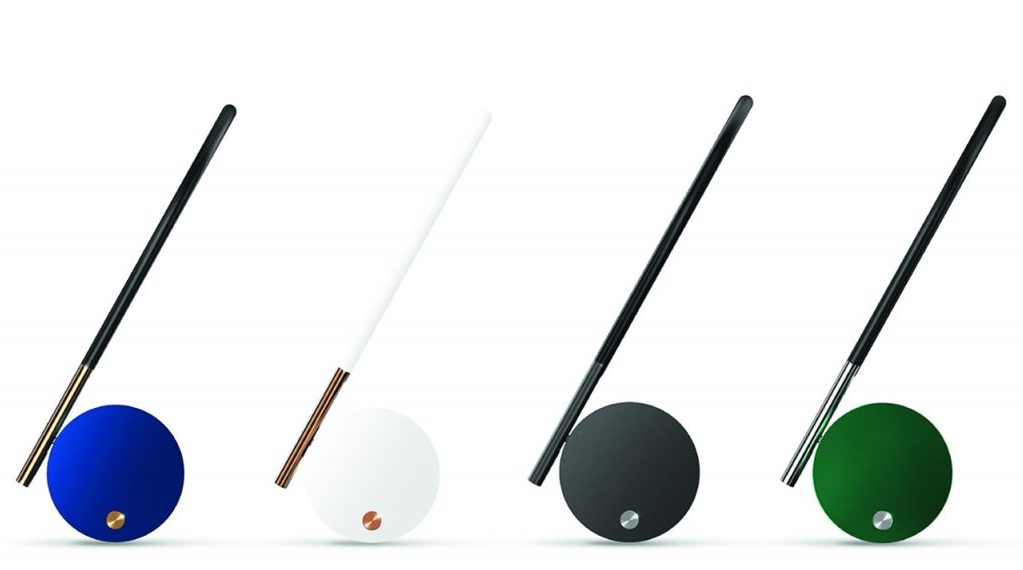 The latest innovation from Korean designer Kyumin Ha are as stylish as they are functional. The Gravity headphones are perfectly balanced at the point between horizontal and vertical, giving them an almost weightless feel for the user. And with an artful, minimalist design and audiophile-worthy sound, these are one concept we can't wait to try.
Trending Yacht: Bugatti Niniette 66

How much do we really have to say about this one? It's a Bugatti boat. Need more convincing? The 66-foot Niniette 66 is the brainchild of Bugatti and Palmer Johnson Yachts, and was specifically designed to match the supercar of all supercars, the Bugatti Chiron, both inside and out. As luxurious as they come, it features a plush master suite, fire pit, Jacuzzi, and top speed of 44 knots.
Trending Design: Montblanc Miles Davis Limited Edition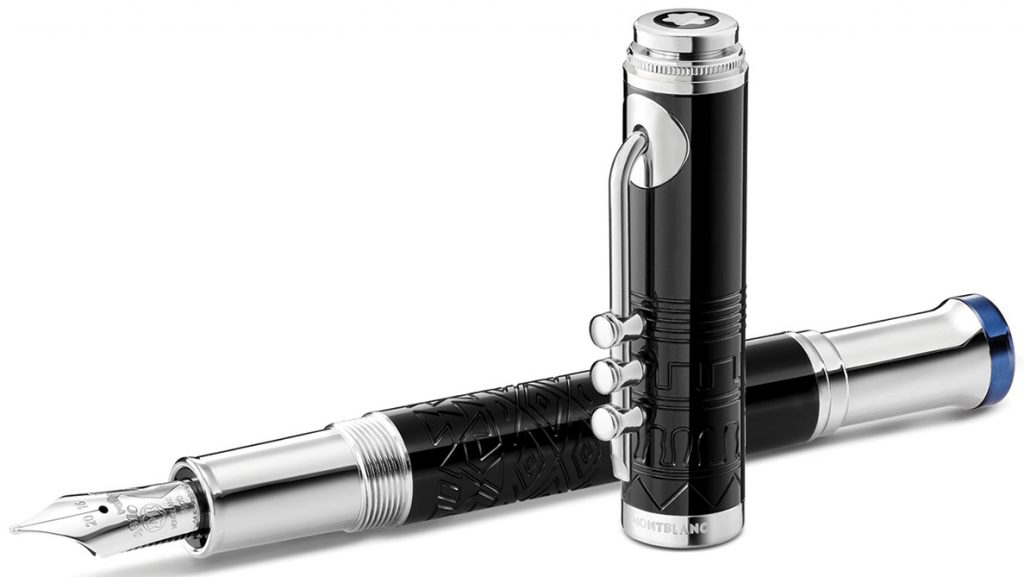 This latest creation from the world's most respected penmaker is a masterful tribute to the late jazz icon. To celebrate what would've been his 90th birthday, this special pen was crafted to resemble a trumpet, replete with tiny keys. The perfect gift for the affluent jazz afficianado, it is outfitted in white and 18k gold, and has a translucent blue resin underlay in homage to Davis' historic Kind of Blue album.
Trending Jewelry: Picchiotti L'Anfiteatro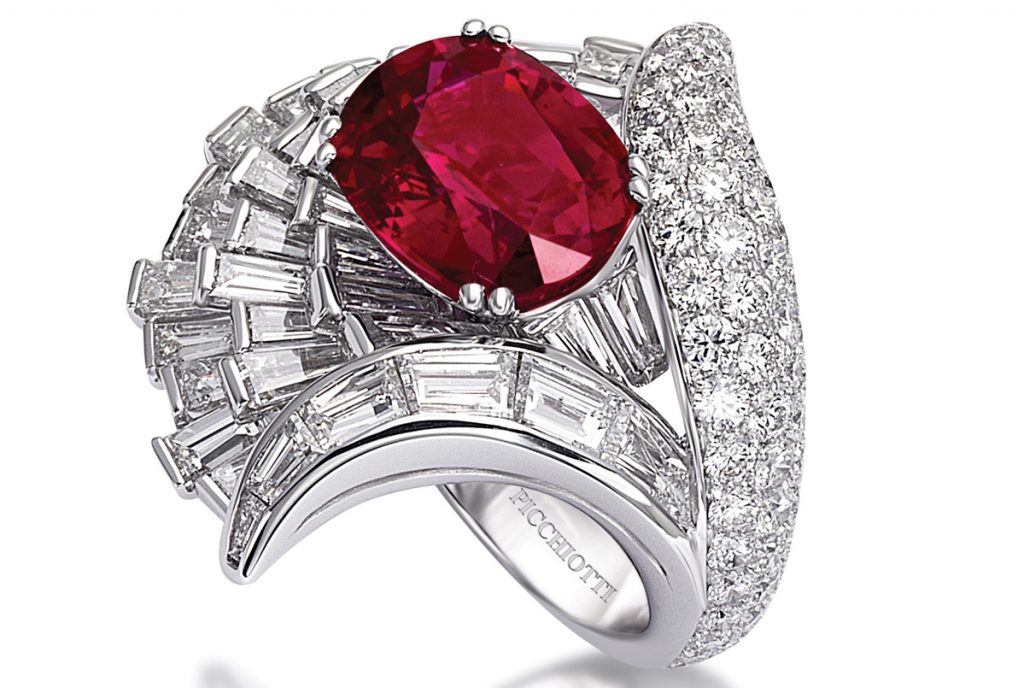 Debuting at the recent Baselworld in Switzerland, this stunning ring was personally designed by Picchiotti founder and CEO Giuseppe Picchiotti. The talk of the show, the ring is meant to resemble an amphitheatre, with three fans of "seats" (baguette diamonds) looking over the "leading actor" — a flawless, 8.05-carat, oval ruby classified as entirely natural, with no heat-treatment or color enhancement (extremely rare for a ruby of its size).
Trending Eyewear: Tom N.3 Private Collection By Tom Ford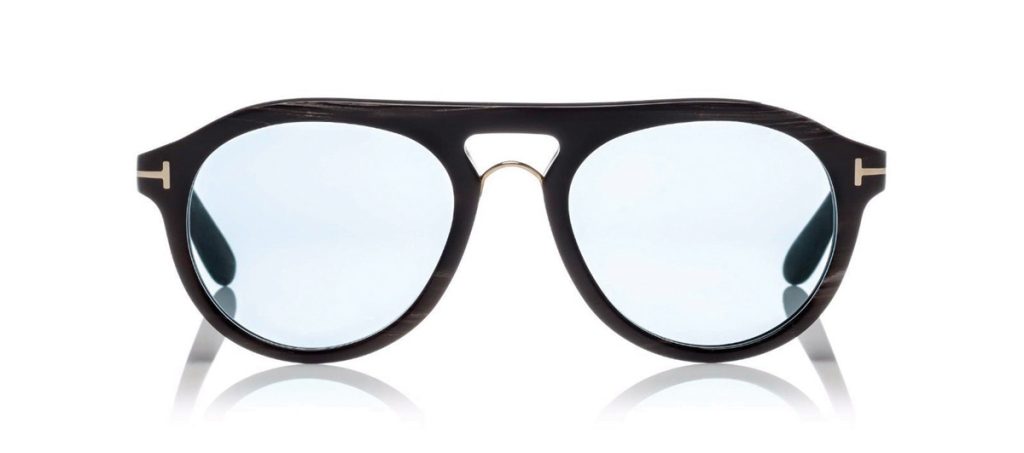 While best known for his impeccable suits and tuxes (items that every affluent man should have at least one of in their wardrobe), Tom Ford also makes many other fine luxury goods, namely fragrances and eyewear. Part of the exclusive Tom Ford Private Collection, these bold frames are crafted from real horn, feature a rose gold "T," and inspired by the glasses that Ford himself wears each day.
Trending Concept: BMW Vision Next 100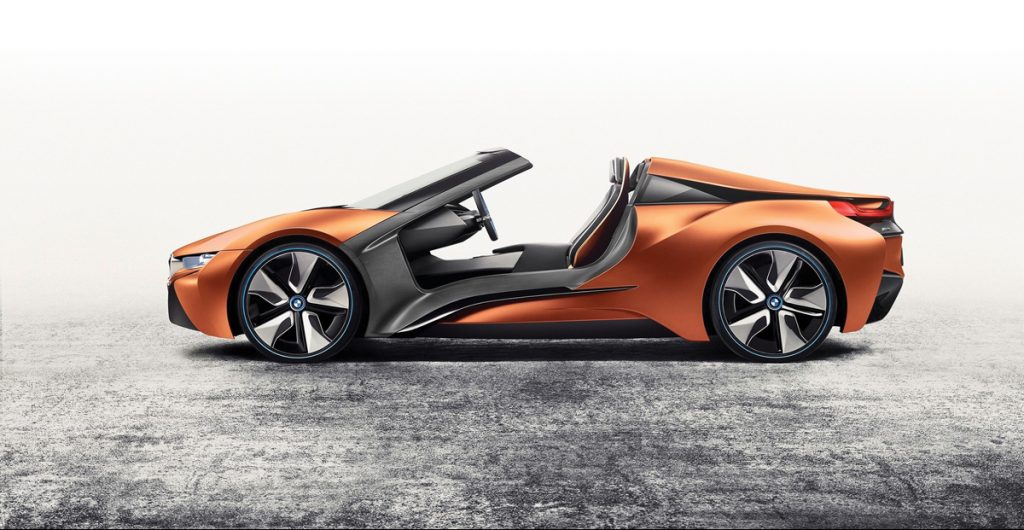 BMW is in the midst of a global tour to celebrate their 100 year anniversary, and along each stop, they are showcasing concept cars that embody the promise of the next 100 years. These cars are aggressive, futuristic, and full of all the tech the automaker believes is in our near future. That includes being emission-free, autonomous, and intelligent to the point where they can actually change shape to meet driving conditions. Inside, a video game-style HUD screen replaces a traditional windshield, giving drivers an augmented reality complete with onscreen hints about your environment including things like where to turn and nearby gas stations and restaurants.
Trending Spirit: Casa Noble Alta Belleza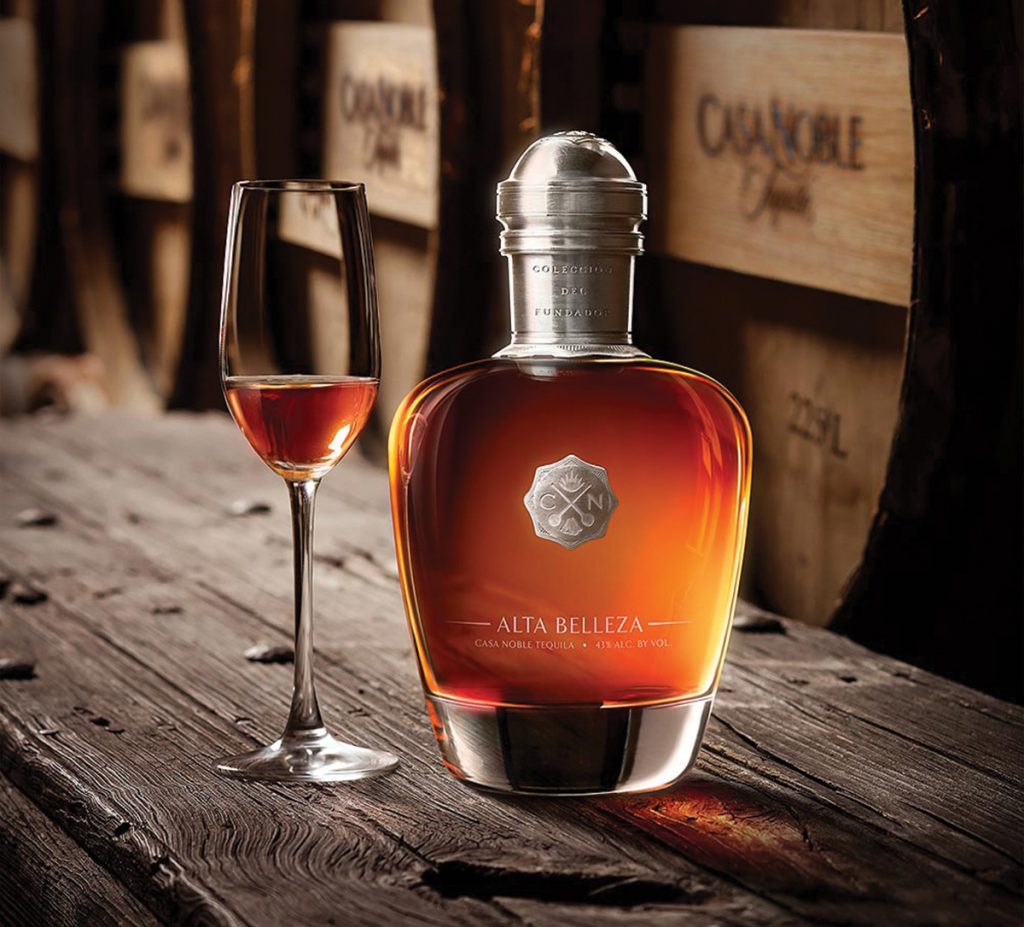 Named "Mexico's Best Tequila" by the Mexican Academy of Tequila, Casa Noble boasts seven generations of expertise, and the Alta Belleza is their finest creation yet. Limited to just 563 bottles, it's the first in their "Colección del Fundador," a brand-new series of rare, collectible tequilas. It features intoxicating aromas of green apple, cinnamon, and toasted almond, and an enticing, velvety bouquet, making it ideal for sipping.
Trending Exhibition: "Matisse in the Studio"

One of the most influential artists of the 20th Century, Henri Matisse contributed to many revolutionary developments in painting and sculpture, and his expressive language of color is on full display at this new exhibit at the Museum of Fine Arts Boston. For the first time ever, visitors will be shown a series of rare works from and inspired by Matisse's personal creative workshop, giving unprecedented insight into his creative process.
Trending Restaurant: Noma Mexico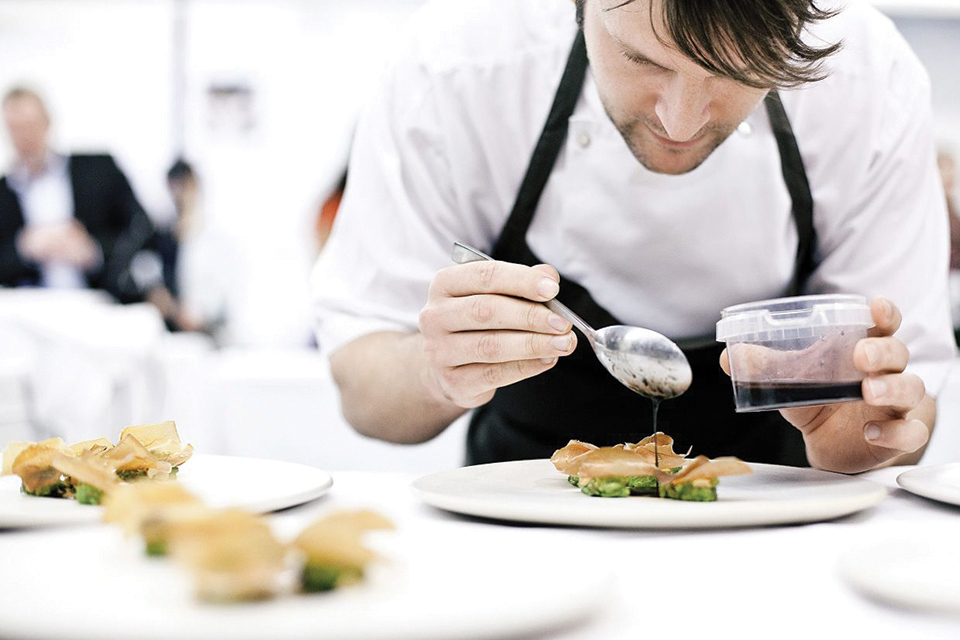 From 2010 to 2014, this Danish eatery was crowned "Best Restaurant in the World" by Restaurant Magazine an unbelievable four times. Passionate gourmands used to have to venture to Copenhagen if they wanted to experience chef René Redzepi's inventive Nordic cuisine, but starting April 12, Noma is running a seven-week pop-up in Talum, Mexico. But if you want a reservation, then you are probably going to need a luxury concierge like we discuss on Page 48.
Trending Footwear: Adidas Yeezy 350 Boost V2 Cream White

The hottest sneakers on the planet just got perhaps their most coveted colorway yet. Sporting a monochromatic white primeknit construction, these insanely comfortable kicks are guaranteed to turn heads. Say what you will about Kanye West, but there is no greater status symbol in men's footwear than his eponymous sneakers. Guaranteed to sell out instantly when they drop on April 29, past iterations have fetched upwards of 2k on eBay, so be prepared to spend if you want a pair. But did we mention that they glow in the dark?