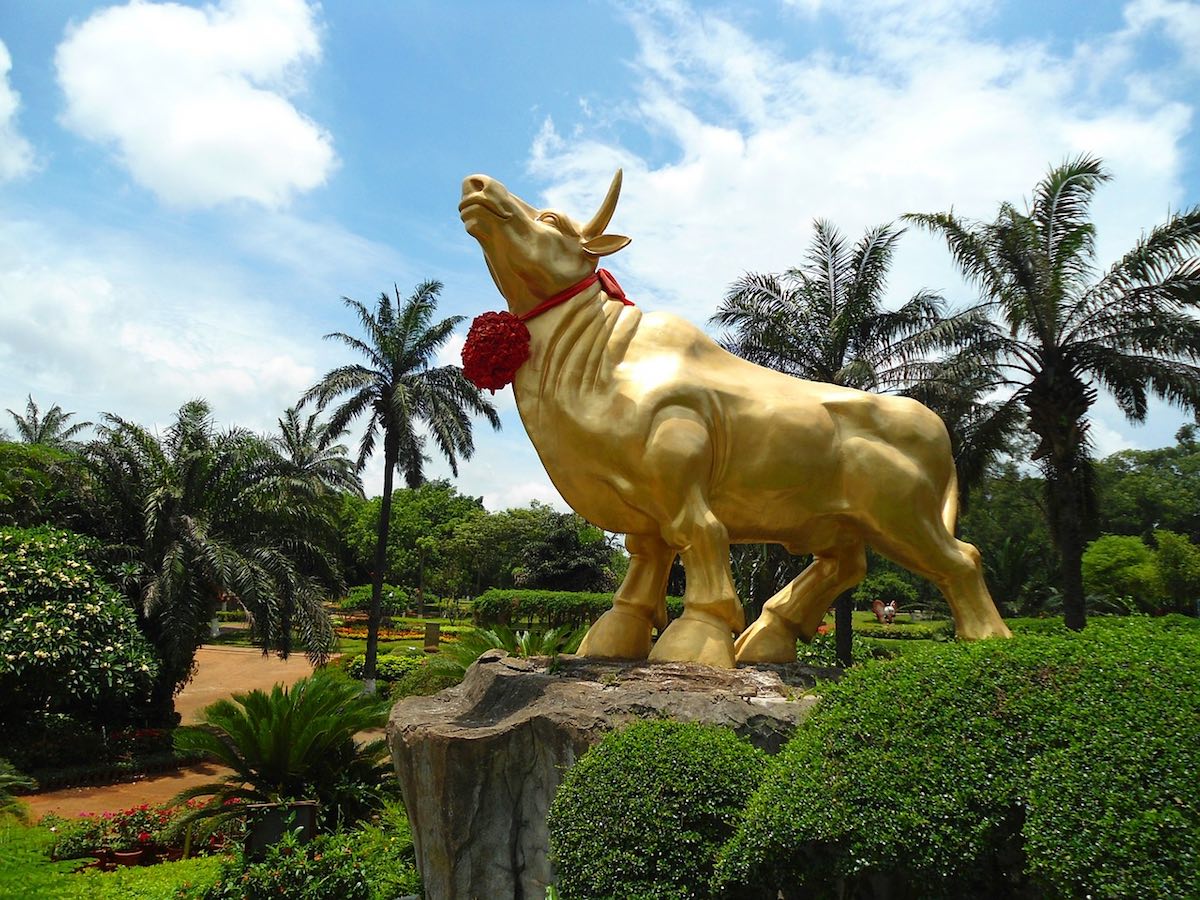 February 12th marked the beginning of a new year according to China's traditional lunisolar calendar, commencing weeks of festivals throughout China and the rest of the world. Due to the ongoing pandemic, however, airlines dramatically scaled back international travel to China this year, but the spirit of the celebration, which involves fireworks displays, traditional foods, and tributes to one's ancestors, has lived on through various local events and more socially distant activities. Closely aligned with the Chinese Zodiac, the Lunar New Year celebrates a different sign every cycle, and 2021 is the year of the ox — a symbol of strength and serenity — boding well for the months ahead.
To honor this tradition, luxury brands across the globe have created products inspired by the Lunar New Year's vibrant festivities and rich cultural heritage. Fashion brands such as Giorgio Armani and Fendi have released limited edition merchandise to mark this cherished time of renewal and joy. Classy and stylish, this selection of products encapsulates the beauty and wonder of China's storied history, while staying true to each company's fashion forward aesthetics.
Vacheron Constantin Legend of the Chinese Zodiac Wristwatch
A handcrafted treasure, this Vacheron wristwatch's dial has been etched with the stunning relief image of an ox, creating visual depth and an eye-catching aesthetic. An extension of Vacheron Constantin's Metier d'Art collection, this timepiece comes in either pink gold or platinum, and its limited manufacture makes it an enviable rarity for any horology enthusiast. Instead of hands, the watch contains four apertures indicating minutes, hours, day of the week, and date. The dial is a masterful work of art, enameled using an exquisite Grand Feu technique, and the face has been hand-etched with classic Chinese iconography. This item has lasting appeal, its refinement and elegance embodying the timeless beauty of the Lunar New Year.
Fendi Peekaboo Mini: Lunar New Year Limited Collection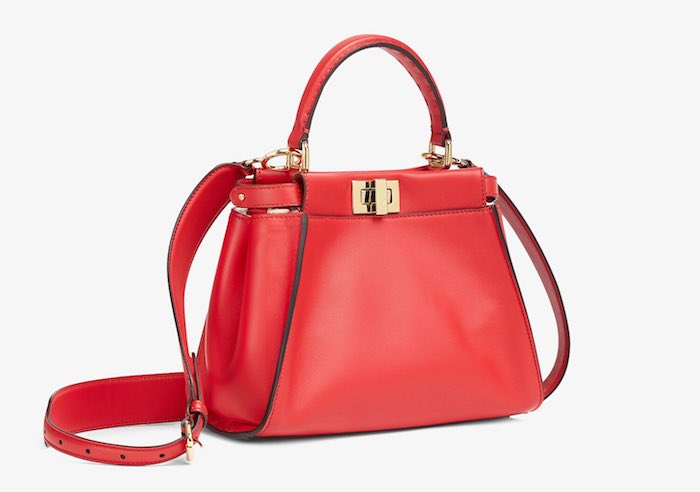 Trendy yet wearable, this rendition of Fendi's iconic Peekaboo purse is not only stitched to perfection but also a stylish ode to the Lunar New Year. With its cardinal red calfskin and its shimmering gold accents, the handbag is sure to rake in compliments, while staying true to the reverence and grace of one of China's most beloved traditions. Its lining has been embroidered with Fendi's classic FF label and the bag includes a tight lock and a stiff partition for durability and organization. Wearing this accessory will enhance any outfit with attitude and flair, but its soft aesthetic, coupled with its iconic brand name, make it a conversation piece, a demure and sophisticated fashion statement for the upcoming year.
Giorgio Armani: Pleated Dress from CNY 2021 Capsule Collection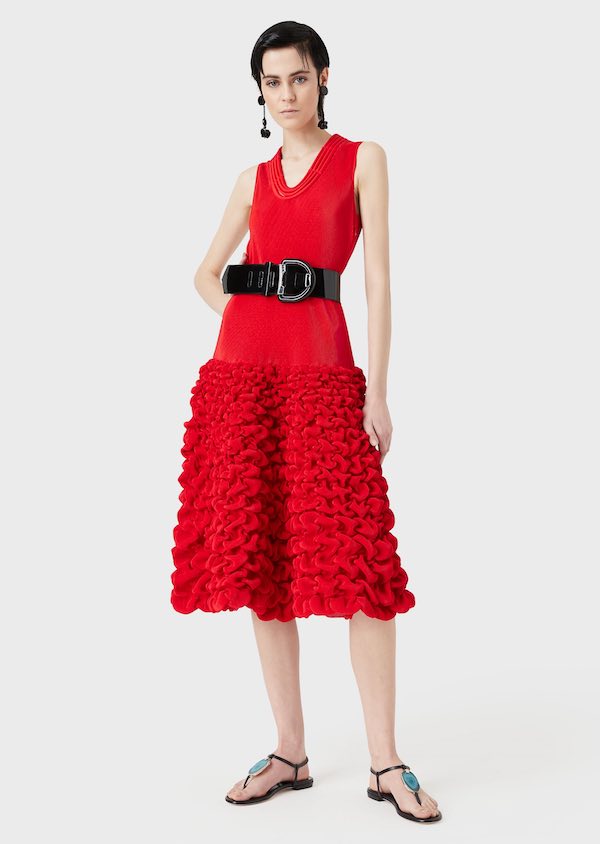 Giorgio Armani's clothing brand has become synonymous with simple elegance, refined construction, and innovative design, so when the company put together a dress inspired by the Lunar New Year, the result was bound to be jaw-dropping. This pleated dress, with its radiant shade of red, is perfect for a formal occasion but also wearable and whimsical, sure to make its wearer the center of attention. This dazzling design can be paired with a red overcoat, also from Armani, to elevate its chic and dramatic appeal. If the sign of the ox symbolizes tranquility and strength, then this garment captures its spirit beautifully, making it the ideal addition to this year's ox-themed wardrobe.
Louis Vuitton Rodeo Necklace with Ox Pendant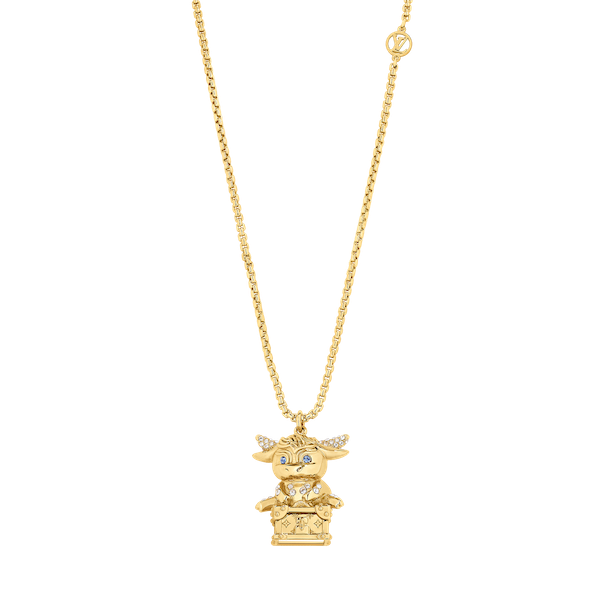 Ringing in the Lunar New Year requires bold new accessories, and this ox-shaped Rodeo pendant from Louis Vuitton merges charm with extravagance and delicacy. The golden ox comes encrusted with resplendent crystals, giving the piece a shimmering elegance. Its adjustable chain, though refined and chic, is also durable and strong—just like the ox. The necklace, which includes the iconic Louis Vuitton circles on its chain, complements any outfit, casual or formal, with a splash of whimsical charm. Wearing it to a Lunar New Year celebration is definitely in order, but this well-crafted necklace is fashionable all year long, a great way to ensure good luck and prosperity in the months to come.