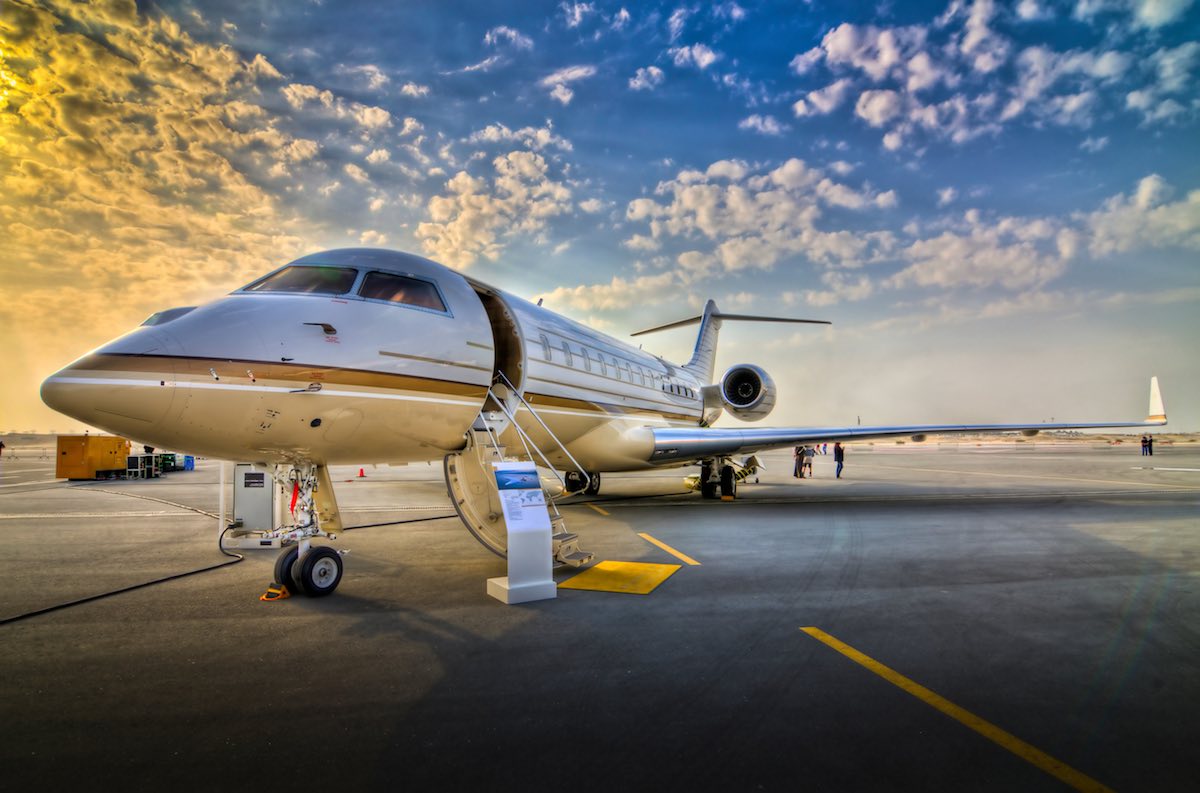 As we finally begin to move beyond the pandemic, more and more countries have lifted travel restrictions. This makes it an excellent time to finally visit some of those idyllic destinations (Greece, Maldives, South of France) that were not open to travel for all or most of 2020. Nevertheless, things like mask restrictions, mandatory COVID tests, and long lines and delays at commercial airports have made the process of travel in 2021 more stressful than ever. Even something that used to be effortlessly simple as chartering a jet to Mexico for a few days has become a more stressful and complicated undertaking.
With these newfound restrictions and headaches that now inherently come with international travel, so comes new stress, especially when planning a family vacation. Luckily, there is a healthy, safe, and effective legal remedy for travel-related stress that can help make traveling far more pleasant: CBD. If you are unfamiliar, CBD is a chemical compound derived from the hemp plant that, unlike THC, is non-psychoactive and contains numerous proven medicinal benefits, such as relief from pain and anxiety.
What is CBD/How it Works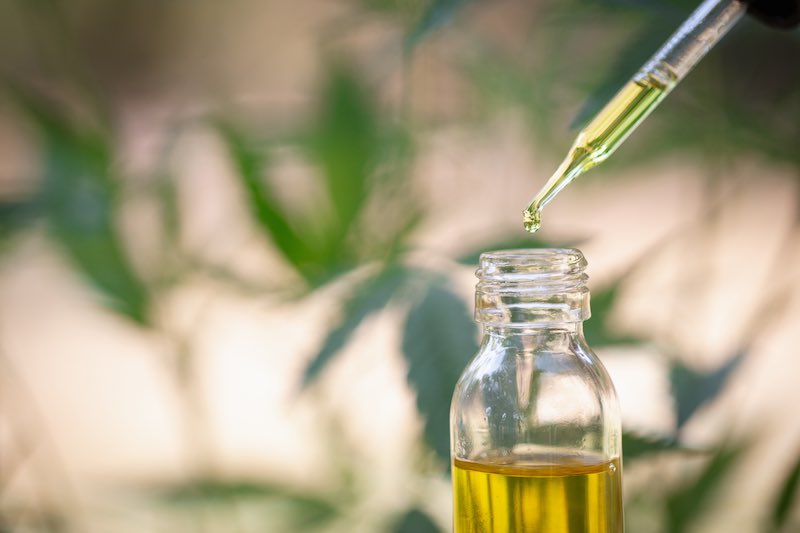 First off, it is important to note that CBD is not marijuana. People don't take CBD to get high. What it does is vastly more scientific and far more medicinally beneficial. CBD works within something in your body called the Endocannabinoid System, a widespread neuromodulatory system that plays important roles in central nervous system development, synaptic plasticity, and how your body responds to certain stimuli (such as traveling to new and foreign environments).
CBD can be ingested in a myriad of different ways based on personal preference, from gelcaps and tinctures to balms, though CBD oil may provide the best effect for stress reduction. "When you ingest CBD oil, it stimulates your cannabinoid receptors, particularly a collection of CB1 receptors attributed with the production of anandamide (dubbed the "bliss molecule" because of the positive responses it invokes). Because of this, CBD can help eliminate stress, and leave you in a calmer, relaxed state when traveling" says Dr. Alex Capano, a cannabinoid researcher and practitioner with Jefferson University Medical Center in Philadelphia.
Additionally, another travel related ailment that CBD can be particularly helpful with is jet lag. "Jet lag is a circadian rhythm sleep-wake disorder that occurs when your 24-hour internal clock, known as your circadian rhythm) does not match the local day-night cycle, says Capano. "CBD can help by regulating natural hormones like GABA and serotonin to balance this cycle..iIt can also help decrease cortisol levels which creates that bloated feeling after a long flight and is also the hormone that convinces us to raid the hotel mini bar at 1am on our first night in a new city."
And unlike with alcohol or most pharmaceutical drugs, CBD also has nearly no side effects. CBD won't make you feel groggy or disoriented. The most common side effect would be sleepiness or fatigue, but that is typically limited to excessive use. So when using CBD while traveling all you need to prepare for is a healthy, rested, more peaceful vacation.
Make Sure You Have the Right Brand
Unfortunately, due to a lack of regulation and a massive boom in the CBD industry in the past two years, the market is now flooded with an influx of CBD brands, many of which are not created equal. Surely you've seen displays hawking CBD products at your local gas station or vitamin store, and the reality is that there is a huge variance in both quality and consistency in these products. That is why it is essential to seek out CBD brands you can trust, both for their medicinal value and integrity when it comes to CBD and THC content.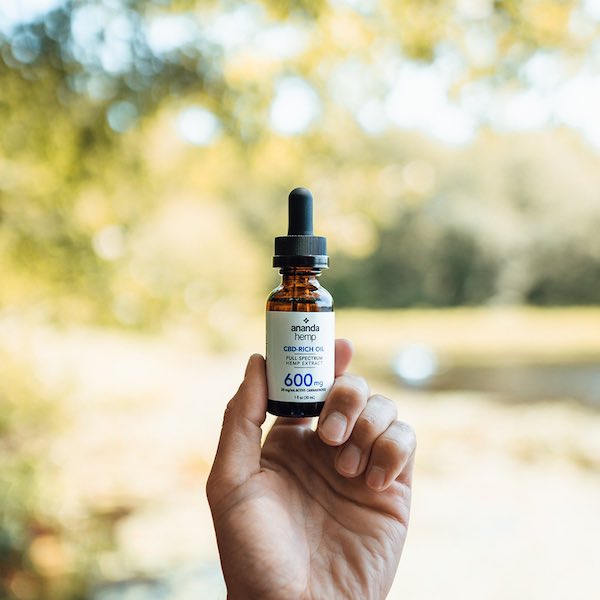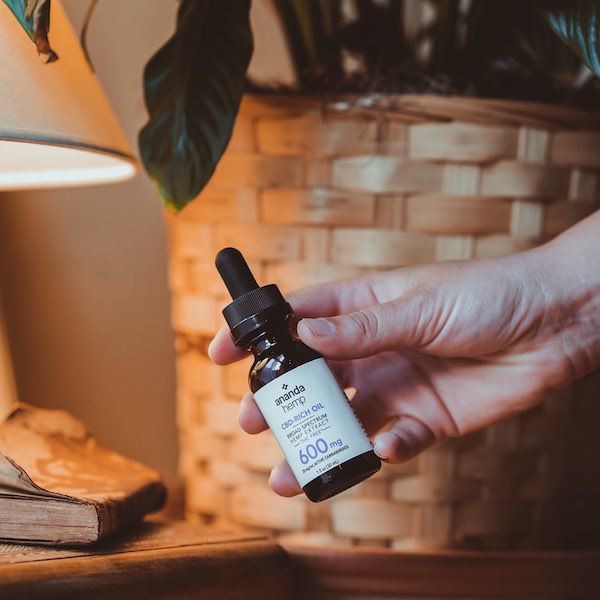 One of the most trusted names in CBD is Ananda Hemp. Founded in 2016, Ananda Hemp is one of the preeminent CBD companies and has built a reputation for only products that only adhere to the highest standards of quality control. Ananda grows all of its hemp in the pristine and idyllic rolling hills of central Kentucky, and rigorously lab test's their products at ISO-certified laboratories to ensure they're maximally potent and free of harsh chemicals.
Yes – It's Legal and Safe To Travel With
When traveling with CBD, it is important to know that CBD is legal in all 50 states and that the TSA has given the green light for travelling with CBD within the US. When it comes to traveling internationally, there is more ambiguity as it relates to CBD. Some nations have banned CBD products while in others its legality is more of a grey area. This is why it is helpful to do a quick google search when planning to bring CBD products on your next international vacation. Thankfully though, dozens of desirable international destinations allow traveling with CBD, with many more on the horizon.
Five CBD-Friendly International Travel Destinations for 2021

Santornini
Santorini is one city that Jetset readers keep returning to time and time again and it's not hard to see why. With its unique beaches, jaw-dropping sunsets, and white-and-blue cliff-top villages overlooking the caldera, this is truly one of the most majestic (and romantic) destinations in the world. Rent a yacht and sail the caldera or visit the volcanic islands and hot springs near Thirassia and Oia. Enjoy a romantic meal in front of your own private infinity pool at a luxurious resort like Astarte Suites. In Santorini there are no shortage of magnificent experiences, and with travel restrictions finally lifted in Greece, now is the perfect time to go.
Monaco
When it comes to luxury travel, few regions hold a fondness in our hearts like the South of France, and few places enchant like Monaco. With glamorous shopping, Michelin-starred restaurants like Le Blue Bay or Yoshi, and opulent resorts like Hotel de Paris (which overlooks Casino Square) and Hotel Metropole (with the newly opened Spa by Givenchy), there is nothing like the city they call Le Rocher. And with CBD completely legal in France, you needn't worry about packing it for your journey.
Cape Town
One of the most stunning locales on earth, Cape Town has attracted jetsetters for years to experience the splendor and natural wonder of this jewel of South Africa. From breathtaking sights such as the Cape Winelands and V & A Waterfront to world-class cuisine from restaurants like The Test Kitchen or La Colombe, Cape Town is a truly must-visit locale for any discerning traveler's bucket list. And with world-class resorts like One&Only Cape Town or the intimate, 11-room Ellerman House, accommodations are nothing short of spectacular.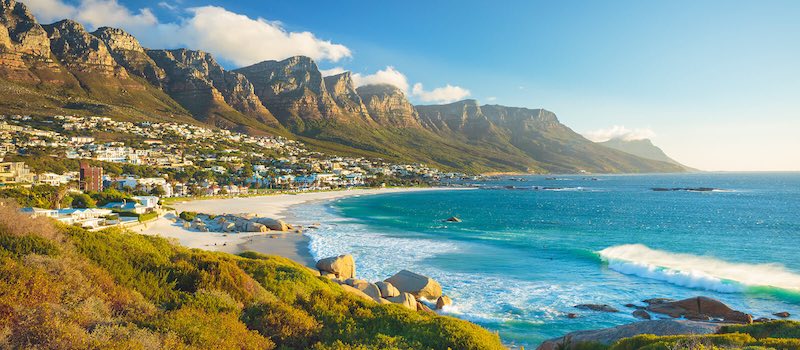 Tulum
A long-time favorite North American destination for jetsetters, Tulum captivates with its unique blend of crystal-blue beaches, lush tropical flora and fauna, and ancient Mayan ruins. From world-class dining and unique luxury resorts like La Valise Tulum and The Beach Tulum, to the splendor of the Mesoamerican Barrier Reef and its world-class snorkeling and diving, Tulum is truly a one-of-a-kind destination in Mexico. And with the country's recent CBD legislation, now is the perfect time to enjoy a stress-free trip down south.
Montego Bay
Jamaica's second largest city has always been a go-to Carribean destination due to its pristine white-sand beaches, temperate climate, and ample luxury and wellness resorts like Breathless Montego Bay, Half Moon, and Sandals Royal Carribean. We find that Montego Bay possesses a unique charm that makes it stand out amongst other Carribean destinations. Plus, it is only a little over an hour by jet or commercial airline from Miami, making it a fast and easy getaway locale for a quick jaunt this summer.
Conclusion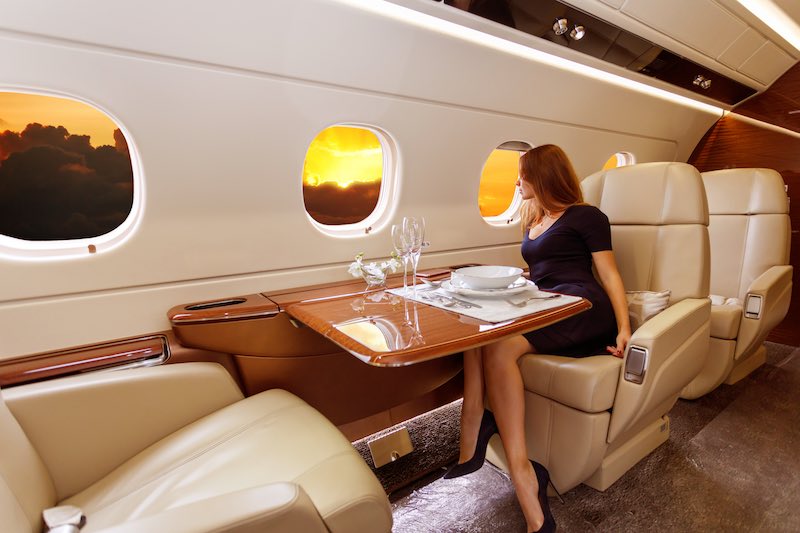 In summary, more and more affluent travelers are learning that unlike traditional travel remedies such as pharmaceuticals, alcohol, and over-the-counter drugs, CBD is a safe and effective way to alleviate stress without side effects. And with CBD legal in all 50 states and dozens of desirable international destinations (with many more to come), now is a perfect time to utilize this effective tool and have a blissful and stress-free rest of your travel year.