In 2006, I was studying for an upcoming exam in exercise, nutrition and metabolism when an episode of 60 Minutes stole my attention. The story was an in-depth feature of a concierge medical practice in Las Vegas and followed the company's physician co-founder. I was struck by the fact that the featured doctor was in his 60s and was training on the same equipment I was training on at the university strength and conditioning facility. His meals were prepared with the intent of improving lean muscle mass, optimizing recovery, and improving overall health, and he was eating almost the same meals that I was consuming on a regular basis!
Additionally, he was discussing the importance of regularly assessing serum biomarkers as we age and managing risk factors before they become problematic and potentiate disease – from insulin sensitivity to cardiovascular function to endogenous hormone production (what the body makes). He validated the case for the implementation of personalized nutrition, exercise, supplementation and bioidentical hormone prescription, even referencing the same testosterone studies that I was writing research assignments on while I prepared for graduate school.
Prior to learning about Cenegenics, I had really only envisioned a future career in one solidified field – a clinical or rehabilitative setting, strength & conditioning, lifestyle coaching, or even the supplement industry. I had no idea that a unique clinical practice had a foundation built on all of these components.
The Opportunity of a Lifetime with Cenegenics
This is when I became enamored with Cenegenics and their vision to be the dominant leader in age management medicine.
Soon after, I moved to Las Vegas, NV for graduate school in clinical exercise physiology. As a full-time student, I reached out to Cenegenics and visited their headquarters on the west side of the Las Vegas Valley, about 15 miles from campus. I met with the clinical team, toured the facility, learned of their diagnostic equipment, and spoke with a Cenegenics physician to learn more about their core values. I learned that while losing body fat, building and strengthening muscle mass and improving cardiovascular fitness are some of the initial outcomes of the program, the most valuable result is significantly decreasing the risks of age-related disease by restoring physiologic function at the cellular level – the fat loss and other physical changes patients experience are really a secondary effect.
I left that meeting knowing that I would be back in some capacity and that luck favors the prepared. Cenegenics made me want more – more than a cookie-cutter, predictable professional career. I wanted to be dynamically involved with the trends, alongside clinical teams that were mavericks and that pioneered a new growing field of medicine.
My Passion Grows
Two years later, I joined Cenegenics Las Vegas, working closely with their four physicians and clinical teams. To say that I saw patient's lives changed is an understatement. Not only did they thrive, but I was able to observe how many patients discovered a newfound sense of self. No longer were they concerned about what potential health obstacles they may face in upcoming years or how they could possibly sustain a healthy diet and exercise program, but they were ready to take on any challenge that could present itself to them. Cenegenics patients are given the tools they need to help address their specific issues. They learn what their risk factors are and how they are measured. Their physicians dive headfirst into treatment plans for their unique priorities and lay the groundwork for sustainable progress. And, lifestyle coaches develop a unique patient plan to fit into personal and professional schedules.
In my clinical position, I was always excited to be there next to the patient during their Elite Health Evaluations and share the dramatic improvements in lean muscle mass and body fat percentage. Seeing men and women in their 40s, 50s, and even 60s leading by example and inspiring their friends, family members, and professional colleagues to take control of their health was rewarding. I've been able to witness patients with poor cardiovascular fitness improve their VO2Max (a measure of the heart and lungs ability to deliver oxygenated blood to muscles) by 175% in their first year on the program. Working closely with patients even gave me the opportunity to be there for the tight hugs and handshakes that are shared when a patient's serum biomarkers prove that they are reversing the toll that type 2 diabetes has taken on them. Needless to say, Cenegenics and its ability to positively influence patient lives far surpassed the expectations I had from the first time I learned of the company.
As Cenegenics locations expanded across the country, my role also developed, and I began working closely with Cenegenics executive and physician leadership to assist in the growth of our clinical resources available to Cenegenics patients, physicians and team members. Since then, we've expanded partnerships for specialty blood testing to whole exome sequencing, micronutrient and food sensitivity testing, measuring telomerase markers, and more. We have expanded our clinical nutraceuticals that are available to patients from roughly 20 products to 200 products that range from optimizing general health to improving insulin sensitivity to enhancing exercise performance for faster results.
To meet the demands of our motivated and dynamic patients, we also built a team of lifestyle coaches at Cenegenics centers who are exceptional at every level. With backgrounds in exercise physiology, biomechanics, sports nutrition and extensive experience in coaching all personality types, I am excited daily by the opportunity to lead them in their efforts. By increasing and improving the clinical resources available to physicians and clinical teams, Cenegenics has enhanced patient outcomes because our teams are ready for patients of all ages with varying health statuses and professional schedules.
Continuing on in Excellence
I've been with Cenegenics for over a decade now, and I continue to enjoy everything that comes with it – from how we affect patient lives, to the valuable relationships I share with our physicians and clinical teams, to my ability to support our vision from the inception of Cenegenics. I am grateful, but my gratitude extends beyond the professional setting.
Most of us don't see how we age year over year, but we commonly hear people say, "Oh, they've certainly aged," or in contrast, "they haven't aged in the past 20 years!" Whether we feel good about ourselves now or if we just had a wakeup call with our health – type 2 diabetes diagnosis, heart disease, or more – Cenegenics evaluates, implements, and continually updates critical components of individual patient programs with the intent to benefit your health for years to come.
Personally, by "walking the walk" and living a Cenegenics lifestyle, I am far ahead of the aging curve with colleagues and friends my age. I am leaner than I have ever been, (at 9% body fat) and stronger than most at my height and weight (bench-pressing 405 pounds and squatting in the low 500 pounds). During my morning cardiovascular training, I regularly complete a 2k meter row with a time that would get a collegiate crew scout's attention.
Now more than ever, I am dedicated to putting in the work, and Cenegenics is there along the way – supporting my goals, improving my outcomes, and maintaining or reducing my risk factors for preventable diseases. Always remember, luck favors the prepared.
The article was written and contributed to Jetset Magazine by Rudy Inaba.
---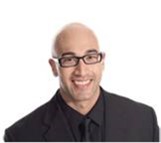 Rudy Inaba
Director of Clinical Relations & Corporate Development
Rudy Inaba is a recognized speaker, educator and expert in the concierge medical, health and wellness industry with more than 15 years of direct experience in providing elite-level clinical service.
After graduating from Bloomsburg University of Pennsylvania with a Bachelor's degree in Exercise Science, Rudy redirected his focus from cardiac rehabilitation to clinical exercise physiology and relocated to Las Vegas to pursue graduate coursework at the University of Nevada Las Vegas.
At Cenegenics, he leads a team of more than 20 health & fitness professionals trained in exercise physiology, kinesiology, biomechanics, and nutrition biochemistry. Rudy assists Cenegenics executive management with clinical and corporate operations to enhance procedural efficiencies and outcomes. Clinically, he engages physicians and clinical team members to conceptualize new opportunities and supply corporate substructure. Rudy also assists Cenegenics Clinical Leadership with nutraceutical formulation of company-branded products for clinical and retail purposes by researching dietary supplement market trends and efficacious dosing recommendations.
Rudy believes in leading by example and trains 5 days per week at his strength & conditioning facility and his personal time is spent with his wife and son – traveling as often as possible.