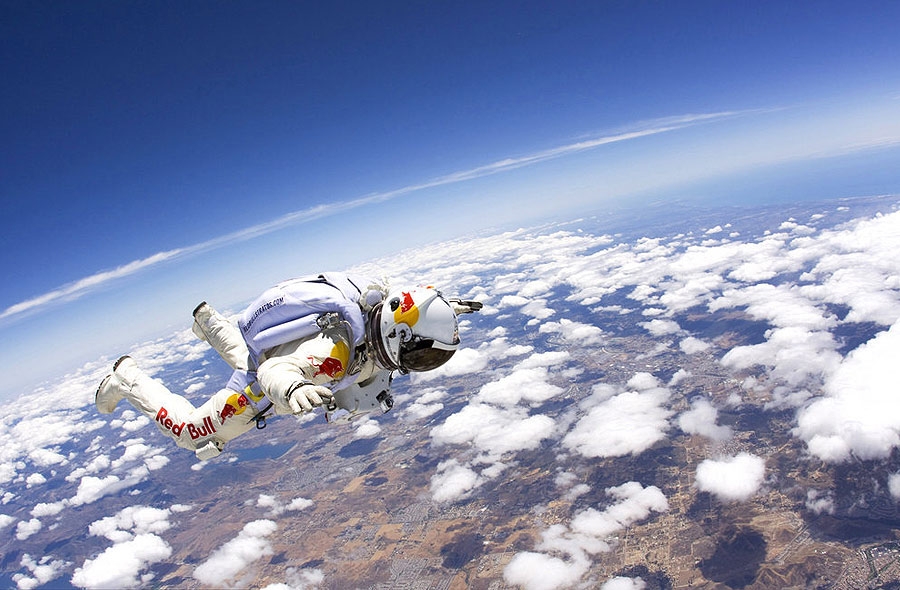 Every company, every person, every organization has a mantra whether they realize it or not.
It might be "simple is better" or "make every moment count" or "live every day like it's your last." Whatever it might be, we're guided by our mantras in life. For me, it's "go beyond." That can mean anything from going beyond the expected to going beyond the challenge to going beyond the safe. Going beyond can not only be energizing, it can make what you do each and every day all the more meaningful.
You can see and feel the energy that's generated when people go beyond. I used to be in the music business, kind of. I wrote jingles – those irritating little 30-second ditties that you couldn't get out of your head. I would record singers who would try out for the honor of singing a particular jingle. I knew something was magical when I felt energy from their performance, when I could see they were taking it beyond. I actually felt uplifted. I was transformed. Technically, that singer may have missed a few notes or had some imperfections, but there was something about the performance. Listen to the song "I Won't Back Down" by Tom Petty. I feel great energy from that performance and message, but technically, Petty's singing could be far better. That's the energy that comes when someone goes beyond.
Other examples of people who go beyond are those who love adventure, such as sky divers, bungee jumpers and cave divers. They move past their fear every time they embark on a new adventure. If they let their fear stop them, they'd never realize the energy and adrenaline rush that comes from pushing the boundaries.
In business, going beyond can be a challenge. It's easy to get bogged down in day-to-day details, processes and rules. That's when you risk losing sight of going beyond. You focus on just getting one task done only to move on to the next. You become an order-taker. It's hard to be energized by that. But when you take the time to strategize and come up with ways to go beyond what you're asked to do, that's when it gets interesting.
I worked with a luxury company that was introducing a new technology for their product. They realized they had all the plans in place to reveal it to the public, including a high-profile Super Bowl ad, but they hadn't done anything to introduce it to their dealers. They came to my company and asked us to design a keychain or some such trinket that could be sent to their dealers prior to the public introduction of this technology. Was it energizing? No. Was it an opportunity to go beyond? Definitely. And that's exactly what we did. We came up with an innovative kit that was sent to dealers to get them inspired and ready to sell to customers. The results were outstanding. Our client was ecstatic. The dealers were excited, and the introduction was a success. Had we not gone beyond and taken the order to produce a keychain, would the project have been as much of a success? Probably not.
Another opportunity to go beyond presented itself when a Fortune 500 company asked us to train its employees on compliance. Typically, one would not see compliance training as anything glamorous or interesting in the least. If someone told me I had to go to compliance training, I'd probably be dreading it. So we set about making the training program something that was more than a reiteration of dry, factual rules that everyone must follow. We strategized a way to inform learners about compliance by using a knighthood theme, communicating the information like a story of nobility and chivalrous deeds. It took learners on a quest for all that is right and good. It captivated and taught them about compliance in an engaging way. We took what could have been a very dry, boring training program and transformed it into something that went beyond. We went beyond the factual and made it interesting. As a result, the client's compliance story was effectively communicated and those who attended the training left engaged and energized.
Going beyond can be difficult, scary and uncomfortable, but the rewards far outweigh the negatives. Much like jumping out of an airplane gets your heart rate up and adrenaline pumping, pushing past your limits, whether they've been set by you or something or someone else, is a thrill. Albert Einstein said, "Once we accept our limits, we go beyond them." Discovering what our limits are on a particular project or challenge is the first step in moving past them and finding the energy on the other side.
Looking for some excitement, but not interested in jumping out of an airplane? Try going beyond.