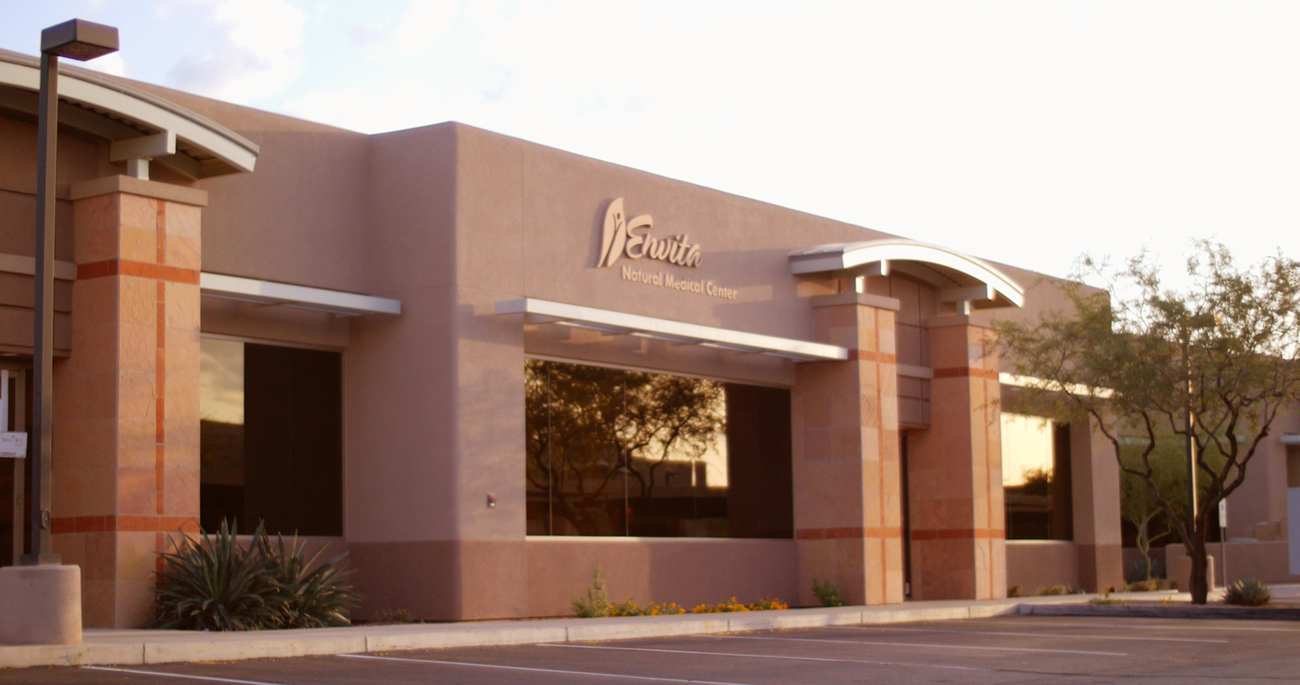 For over the last 15 years, Envita Medical Center has dedicated its work to providing our patients the absolute best treatment modalities and latest technology from around the world. On average, 90% of Envita's patients travel from out of state and 20% from out of the country, all to receive Envita's specialized approach to care. Envita is considered one of the top integrative medical centers in the country; utilizing innovative treatments and using the latest in advanced and research-based alternative medicine from around the world.
Envita's powerful and targeted treatment solutions are made possible by bridging the best in advanced, natural-based therapies and state-of-the-art conventional medicine. By taking this approach to medicine, and being on the true cutting-edge of technology, many patients that did not find success or hope elsewhere (at major cancer centers, smaller clinics) can finally have a true 2nd opinion and possibly a new opportunity at life. The key is personalization. Envita has had to develop many unique therapies and delivery methods throughout the years that were derived from the needs of specialized testing. For Envita, success has stemmed from being results-oriented, and consequentially, we have grown extensively, transforming one life at a time. Because we offer a broad range of treatments and proprietary technologies, our doctors come from a variety of disciplinary backgrounds and work together to ensure Envita patients receive the most comprehensive and elite medical treatment possible. The diversity of our doctors' educations and training ensures that no stone is left unturned when it comes to patient care. We found that the way to better care begins with proper planning, testing and treatment options that are integrated and designed just for the individual expression of cancer. We call this, "the medical blueprint," in action. With this "medical blueprint," patients get a much deeper diagnosis that truly drives better treatment.
Advanced Cancer Treatments
GTFC, or Genetically Targeted Fractionated Chemotherapy, is a new form of genetically targeted chemotherapy only offered at Envita. A high percentage of patients that are or will be prescribed chemotherapy will experience chemotherapy resistance. For cancer patients, the time spent on treatments that may not work could mean the difference between long-term success or failure. GTFC's goal is to remove the guesswork and prevent the resistance that can occur with chemotherapy to help achieve better results for patients. This is done through the science of biomarkers and molecular profiling: using detailed genetic information from a patient's cancer cells to guide better treatment. We have found in our clinical experience that 85% of our patients failed and had exhausted all "conventional" chemotherapy options before coming to Envita. GTFC is considered by our doctors to be a viable option for patients with early-stage cancer, as well as late stage and complex cancers.
The Difference Between Genetic Chemotherapy and GTF Chemotherapy
Genetic chemotherapy is becoming a broad term used by many different cancer centers but not all genetic testing is the same. Many times when other cancer centers perform genetic testing it is from the tumor biopsy. Because cancer is always mutating, oftentimes the genetic information obtained from the tumor biopsy is already outdated by the time it is tested for effective treatments. The main difference in GTFC is that we test for the circulating tumor cells in the patient's blood. These circulating tumor cells may provide our doctors with the most up to date, real time information on the patient's cancer targets. The cancer targets are then tested against alternative and conventional therapies to discover the best path of treatment for that individual's cancer.
Moving Beyond Outdated Chemotherapy Drugs
Thanks to GTFC, personalized cancer care has gone from a distant dream, to a reality. Our doctors look beyond simply the "Pharma recommended drug" for cancer, instead the focus is on what drug and supportive natural agents respond best to a patient's individual cancer cells. At Envita, we have seen this therapy help patients when everything else has failed, and our hope is that patients receive access to this type of personalized cancer approach.
A number of problems can go wrong with chemotherapy but having access to better options and working with a team that specializes in this area is critical. With over 15 years of experience helping thousands of patients overcome late-stage and complex cancer, Envita has been on the cutting-edge of innovation, constantly re-evaluating treatment options and combining the latest in science and technology to continuously bring about better results for our patients. If you have any questions about cancer treatment options, please don't hesitate to contact us at 1-866-830-4576 to speak with a Patient Care Coordinator.