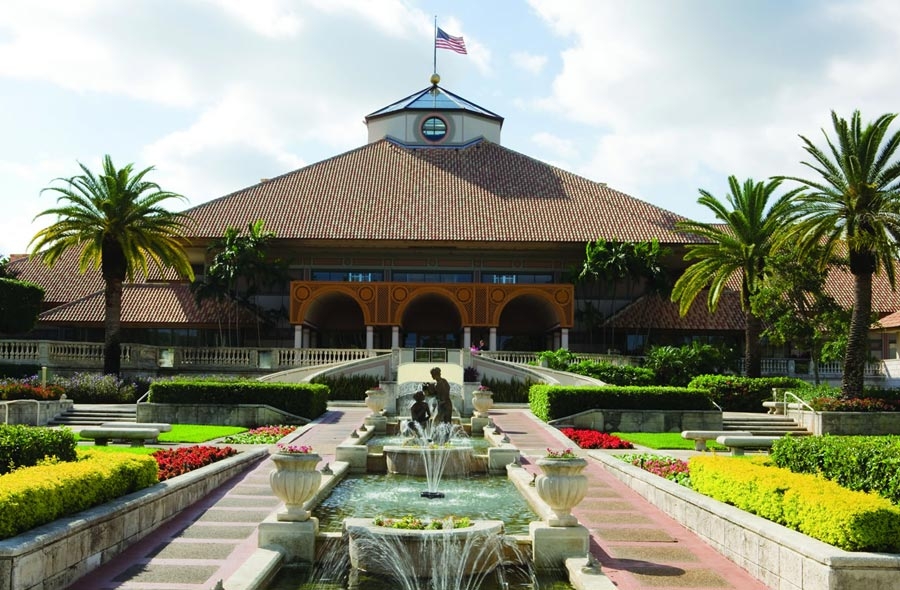 Wealth can buy many things — but longer life is not always one of them.
Since 1975, the Pritikin Longevity Center + Spa has been a leading destination for health and weight loss for those in the know.
"Pritikin is where the A-list goes,"
– Business Week
Benefits include weight loss, lowering of blood pressure to normal or near-normal levels, major improvements in heart disease risk factors and control/reversal of Type 2 diabetes. The program is based on four fundamental principles: diet, exercise, medical supervision and lifestyle education.
"The Pritikin Longevity Center + Spa, has long been considered the gold standard in health and wellness support." — Oprah.com

"Pritikin is arguably the most effective diet, exercise and lifestyle-change program in the world." — The London Times
Located at the renowned Doral Golf Resort in Miami, Pritikin is not just a health institute. It is a paradise retreat surrounded by 650 acres of lush tropical gardens, swimming pools, tennis courts and five championship golf courses.
What sets Pritikin apart from other health resorts are its evidence-based results, published in 100+ studies in leading peer-reviewed journals. So strong is Pritikin's scientific integrity that its education and exercise programs are now covered by Medicare.
Most importantly, Pritikin gives its guests new energy, new life. "Our mission is to lead people back to health and vitality, and to give them real-world tools that will help them stay healthy long after they've left," states cardiologist Ronald Scheib, MD, Pritikin's Medical Director.
An all-inclusive Pritikin Longevity Center stay includes:
Premier Physician Care. Ten board-certified physicians are on staff. Each guest receives about 2-1/2 hours of medical counseling, including health/fitness evaluations and personal consults to track progress.
Hotel Accommodations. Pritikin's 123 rooms and suites are spacious and feature new spa décor and private balconies overlooking picturesque golf course and gardens.
Healthy Gourmet Dining. Five bountiful meals and snacks are served daily. Guests enjoy season-fresh foods such as tropical fruit, exquisitely prepared vegetables, and made-fresh-daily soups, as well as entrees like grilled bison and seared salmon. "The food tastes great, and that's saying something from a steakhouse guy like me," says regular Pritikin-goer John Timothy Gannon, cofounder of Outback Steakhouse Restaurants.
Healthy Cooking Workshops. Pritikin's award-winning chefs teach topics such as Breakfast Tips, Lunch In Minutes, Gourmet Entertaining, and Delish Desserts.
Customized Fitness Program. University-degreed exercise physiologists teach Pritikin's core program of cardio/fat burning, strength training, and flexibility, plus electives such as aqua-aerobics, spinning, yoga, and Zumba dancing.
Education in Healthy Lifestyle Change. Guests attend 3 to 5 seminars daily. Classes include Revitalizing Your Heart, Healthy Restaurant Dining, Mindful Eating, Managing Stress, Reversing Diabetes, and Mastering Lifelong Healthy Habits.
Also located at the Center is a world-class spa featuring 100+ skin and body therapies.