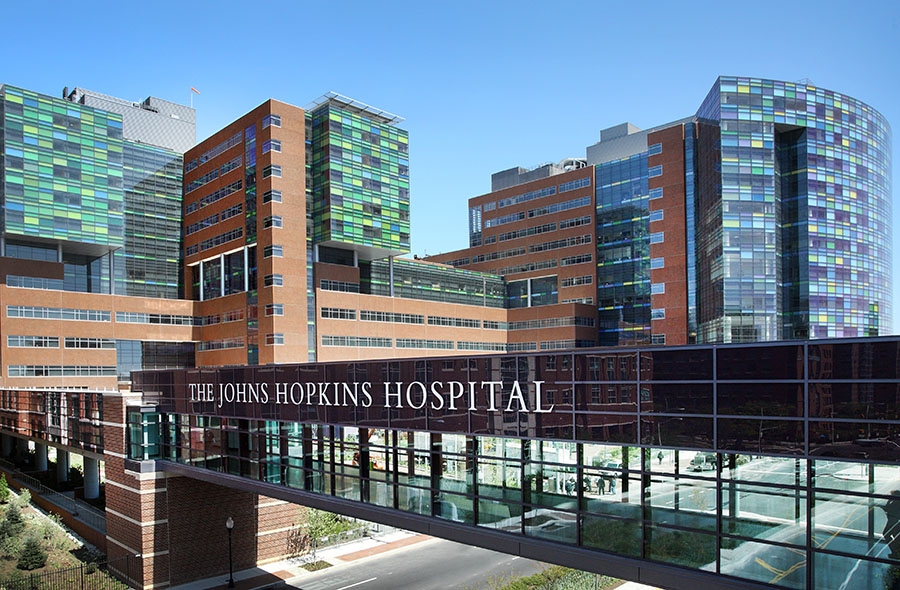 When it comes to your life, distance should never be a factor.
No matter what diagnosis you are facing, trust that the experts at Johns Hopkins Medicine will go as far as it takes to treat your complex condition and assist you at every point of your journey.
Treatment Worth Traveling For
When your medical journey brings you to Johns Hopkins, you'll find a collaborative team of physicians, nurses and care providers ready to treat you with high-quality, compassionate care. That includes making your trip to us as easy as possible. Call us for free assistance in making appointments at Johns Hopkins and in planning your medically related travel.
Learn About Our Medical Concierge Services
Traveling far from home to receive the medical care can feel overwhelming. To make your journey to recovery as easy and pleasant as possible, Johns Hopkins Medicine offers a wide array of personalized medical concierge services to ensure you and your family are comfortable and relaxed.
Johns Hopkins USA
Johns Hopkins USA is a complimentary medical concierge service for patients outside of Maryland. Call us at 1-855-88-HOPKINS for more information or to arrange an appointment.
Johns Hopkins Medicine International
Johns Hopkins Medicine International offers personalized medical concierge service for patients traveling to Johns Hopkins from outside the United States. Call us at +1-410-502-7683 for more information or to arrange an appointment.
For a complete overview, please visit: PromiseofMedicine.org
---
About Johns Hopkins Medicine
Johns Hopkins Medicine, headquartered in Baltimore, Maryland, is a $7 billion integrated global health enterprise and one of the leading health care systems in the United States. Johns Hopkins Medicine unites physicians and scientists of the Johns Hopkins University School of Medicine with the organizations, health professionals and facilities of The Johns Hopkins Hospital and Health System.
The Johns Hopkins Medicine vision, "Together, we will deliver the promise of medicine," is supported by its mission to improve the health of the community and the world by setting the standard of excellence in medical education, research and clinical care. Johns Hopkins Medicine operates six academic and community hospitals, four suburban health care and surgery centers, and more than 35 primary care and specialty locations.