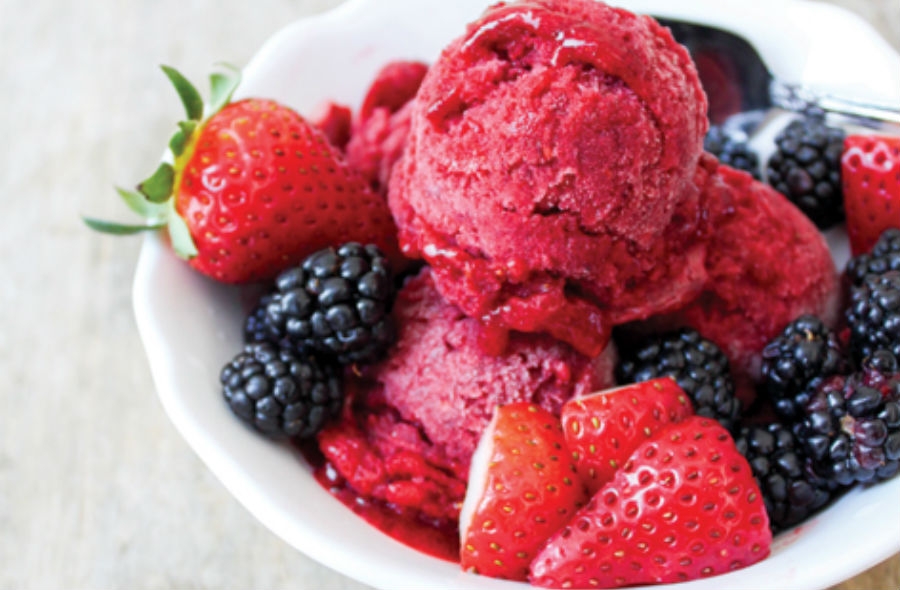 Eating better can be as simple as getting a little more creative by adding more to meals and incorporating general flavors we already like.
If you're going to eat, then you may as well take advantage of the opportunity and make it as great tasting and nutritious as possible. You should feel energized and satisfied after each meal, and not overfull. Instead of eating out of habit, eat for a purpose – whether that purpose is to build energy, to think sharper or to thoroughly enjoy meals that will contribute to your longevity.
"Eat for a purpose – whether that purpose is to build energy, to think sharper or to thoroughly enjoy meals that will contribute to your longevity."
Here are five simple ways I encourage people to eat healthier daily meals, with the foods tasting better than they did before:
1. Add Greens Powder to Your Quinoa
At times when I didn't feel like having a shake for a meal, I wondered how else I could mix some powerful nutrients in with other foods. I sprinkled some greens powder into quinoa I had made, and it was good – you can barely taste the greens. I also added sunflower oil and sea salt. Now, this is the way I prefer to eat it. Make sure to wait until after the quinoa has cooled to add the powder, otherwise nutrients may be destroyed by the heat. You can take this meal with you anywhere – it's great at room temperature or cold.
2. Make a More Powerful Soup
It's common to throw mushrooms into a soup and cook them at normal heat, but to unlock some of the most important nutrients in mushrooms, they need to be boiled, the longer the better. So make them separately as a strong bitter tea, and then combine this mixture with a lentil or chicken soup. Maitake mushrooms have a rich flavor that goes great with soups, and by using this method you will get more of their nutrients. While it is important to actually taste and get used to bitter flavors, especially to help diminish cravings for sugar, this is a good way to make a smooth transition and add unique flavors to soups without having them taste too bitter.
3. Add Some Extras to Your Oatmeal
Have oats with a combination of chia seeds, flax seeds, cranberries, goji berries, strawberries and cinnamon. Also, add hemp or rice milk which are commonly non-allergenic and non-GMO (genetically modified organisms). I like Issa's Magic Mixes Peanut Butter and Jelly. This is a very healthy, fast and great-tasting breakfast for the kids.
4. Load up Your Burger with Herbs
The next time you have a beef or bison cheeseburger, load it up with all the powerful herbs you can. Some you'll want to add for flavor and some you'll want to hide the flavor. Some of the best: black garlic, red garlic powder, basil, oregano, dulce, kelp granules, ground black sesame seeds, ground chia seeds, black and red pepper and nutritional yeast.
5. Enjoy Lighter Desserts
Instead of having the richest, heaviest desserts all of the time, those that have artificial flavors, try sorbets made with nutrient-dense natural fruits. They are refreshing and can be very energizing. No more guilty late night snacks. Do what kids do and eat them in the day so you won't crave them at night. They can also be used as part of a pre-workout meal for muscle building and strength and endurance workouts. So you can enjoy your sweet foods and not sacrifice staying fit and feeling your best.