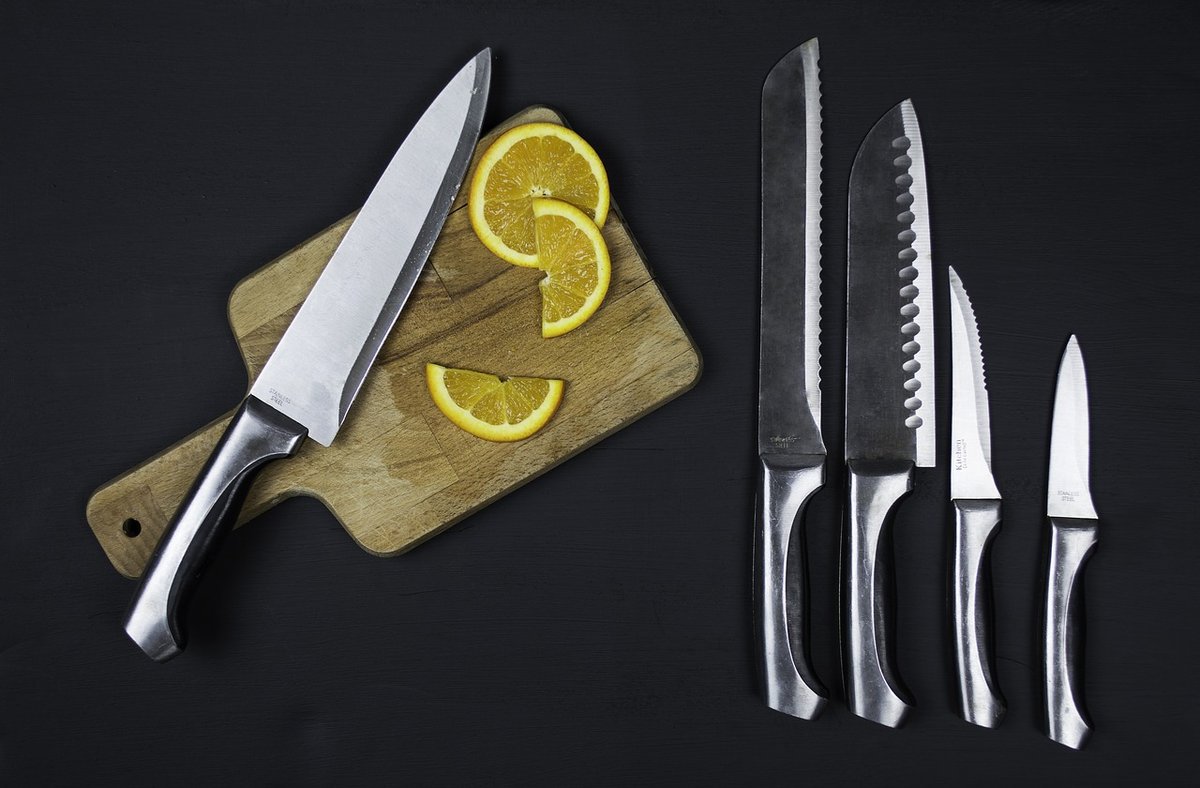 Whether you are an avid home chef or an occasional cook, there is always a need for a high quality, reliable knife in your kitchen. Having the proper cutting instrument is a necessity when prepping a meal. Since no one likes to labor away using a dull knife, these knives will slice through virtually anything you put on your menu.
Michel Bras Collection

From distinguished French chef Michel Bras and the Kai group, you get a knife set with razor-sharp stainless steel blades and snug Pakkawood handles. "It's the perfect combination of Japanese precision and sharpness, and French balance," describes culinary master Daniel Boulud. The blades are coated in titanium and made of three layers of stainless steel for endless durability. The black PakkaWood handles are designed with the traditional Japanese chestnut shape to fit perfectly in your grip. Made in Japan, each blade is etched with a unique serial number and Michel Bras's signature emblem of cistre.
Shun Knives

The Shun Classic 8 is a lightweight Japanese knife with a half bolster. The blade is steel coated with a layer of Damascus steel and at 8 inches long, is ideal for preparing fruits, vegetables, proteins and other foods. The D-shaped handle gives it a curve that fits with your fingers and gives a comfortable grip.
The Shun line provides an assortment of both traditional and culinary blade shapes as well as innovative designs. Custom knife cutler Nick Gresser favors Shun knives, "I lean towards Japanese chef knives that do it the old way with coal forge and swinging hammers. The hardest part of making the knife is those fine details, fit and finish…" Shun knives share both beauty and design leaving nothing to be desired.
Bob Kramer Damascus by Zwilling

The Kramer by Zwilling Damascus 8" Chef Knife stands alone in elegance and cutting power.
The wide blade holds best for larger hand and for cutting through larger produce and piles of food. The super steel core blade is protected by a stunning 100-layer Chevron Damascus pattern. This blade will deliver the thin sharp cut that is exact in its precision. The riveted black linen Micarta handle and pin will not crack or discolor making this the only knife you will ever need to buy again.
Masamoto

Well balanced and astonishingly light are a few characteristics of the 9.4" Masamoto VG Chef Knife. Masamoto knives are some of the best in the world and are commonly regarded as the premium knives made for use by professional chefs. With Masamoto's "Hyper Molybdenum Vanadium" steel which contains 1% carbon and is a proprietary steel, this knife is a cut above the rest. The anti-bacterial Duracon handle adds to the knife's beauty and appeal as the knife is extremely hard, sharp and stain-resistant.
MAC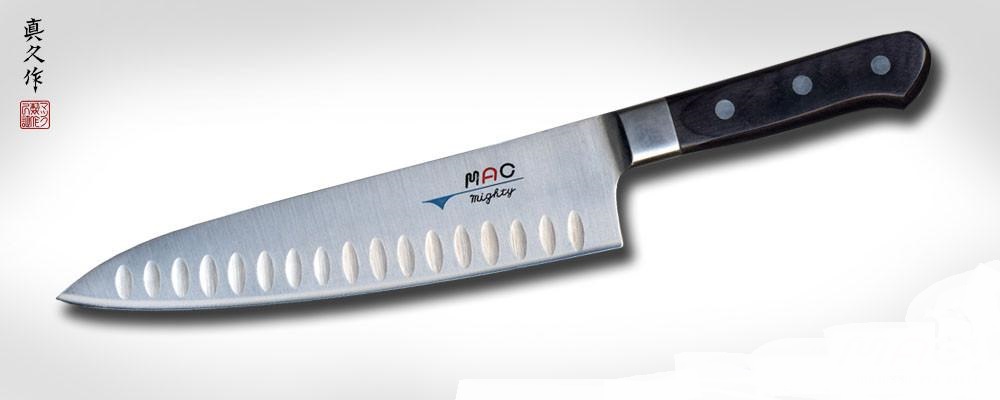 The MAC MTH-80 Professional Series 8-Inch Chef Knife with Dimples is the perfect everyday knife. The knife is great for people with smaller hands and for those who want to make thin cuts. Being a Japanese-style knife, it is smaller in general than a European-style knife. With the blade only 1.88 inches across, it is lighter than some knives, yet balanced. A thin 2.5mm blade also helps to slice through virtually any food on the menu. The "dimples" along the blade are specially designed to prevent food from sticking as you chop. In the home or at a fine restaurant, this knife sets the standard for purpose and prestige.
Don't spend another second trying to saw through your ribeye when there are so many superb knives on the market. Obtaining any of these high-end knives will be one of the sharpest decisions you ever made.