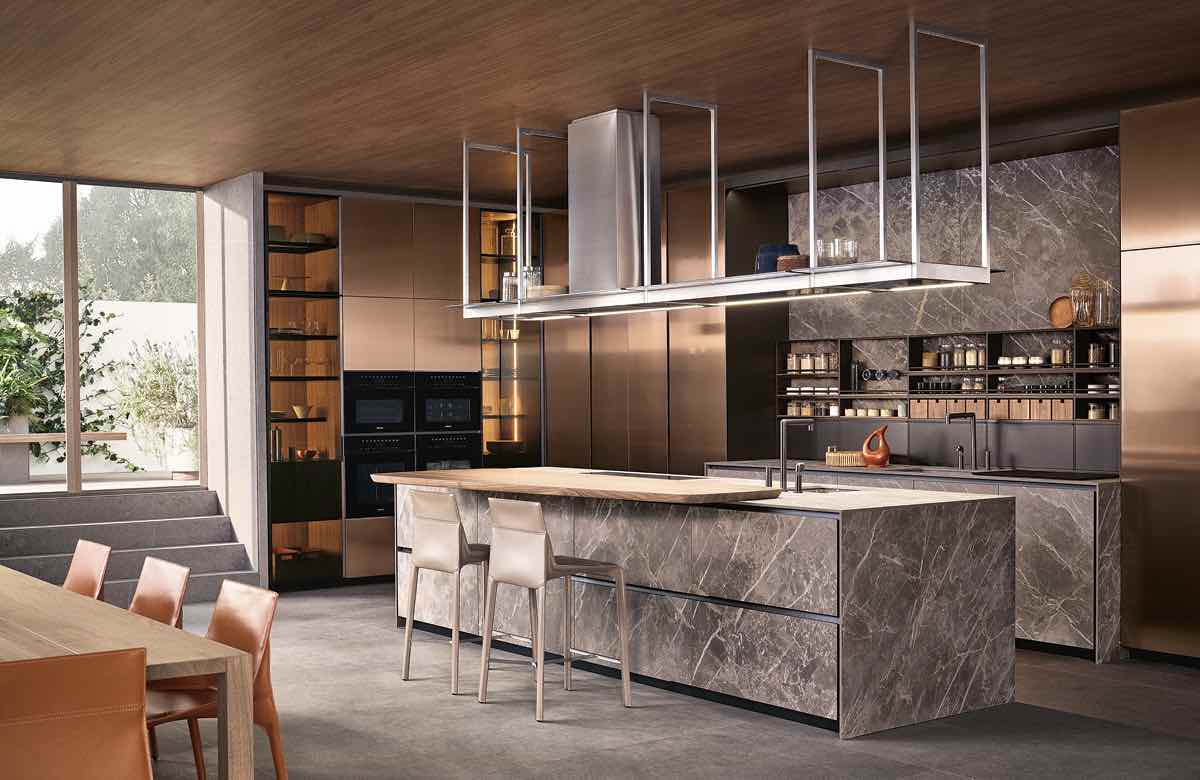 Alea Pro is the kitchen designed as a restyling of the iconic and consolidated Alea model by the R&D department of Poliform. It represents an update of the Alea kitchen designed by Paolo Piva, but it is characterized by a most marked expressiveness. It maintains a rigorous fidelity to the linear design and extreme compositional versatility in continuity with the Poliform style the Italian company promotes worldwide.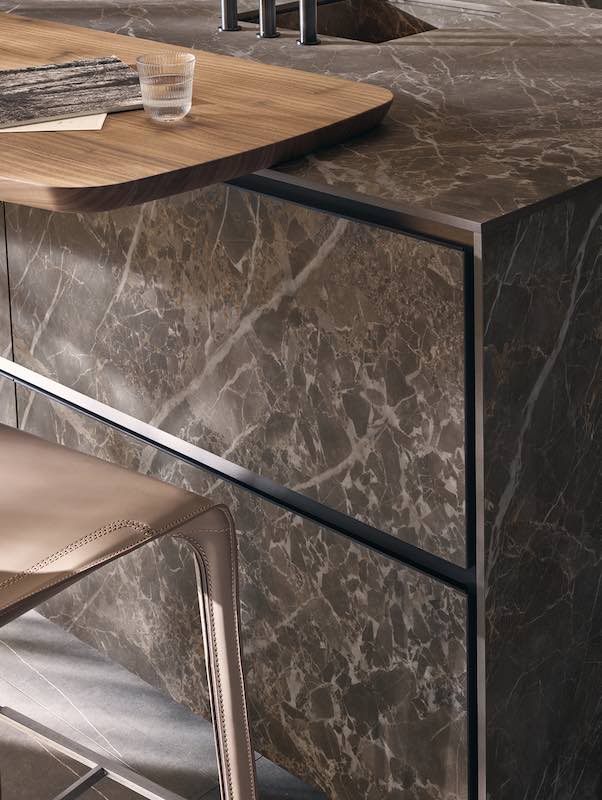 As a leading player in the international contemporary furniture market, Poliform provides custom-made systems and furnishing for any interior space, including walk-in closets, closets, kitchens, tables, chairs, armchairs, sofa and beds. It has been become a strong point of reference in the USA for its long-lasting, elegant and functional products for sophisticated clients looking for cultured and contemporary beauty, exclusive and refined elegance.
The Alea Pro kitchen puts particular attention to the design of operational stations against the wall or on an island, introducing a spaced side panel that lends a stylish appearance to the base units.
Detail changes to the original design include a line-softening chamfered edge to the top of the cabinet doors and an embellished handle profile available in the three finishes – aluminum, champagne and moka.
The display doors for base units, wall units, and tall units create plays of transparency that give rhythm to the composition. A redefinition of the details reinterprets the linear design of the original system: the opening channels have been emphasized by a profile that highlights both vertical and horizontal lines.
The searching for an alternative to solid cabinets has found in the glass door its perfect option, lending dynamism and a certain lightness to base units, wall units and columns through the minimalist purity of transparent surfaces. The impeccably organized interiors of containers and pull-out drawers combine practicality of use and aesthetic quality.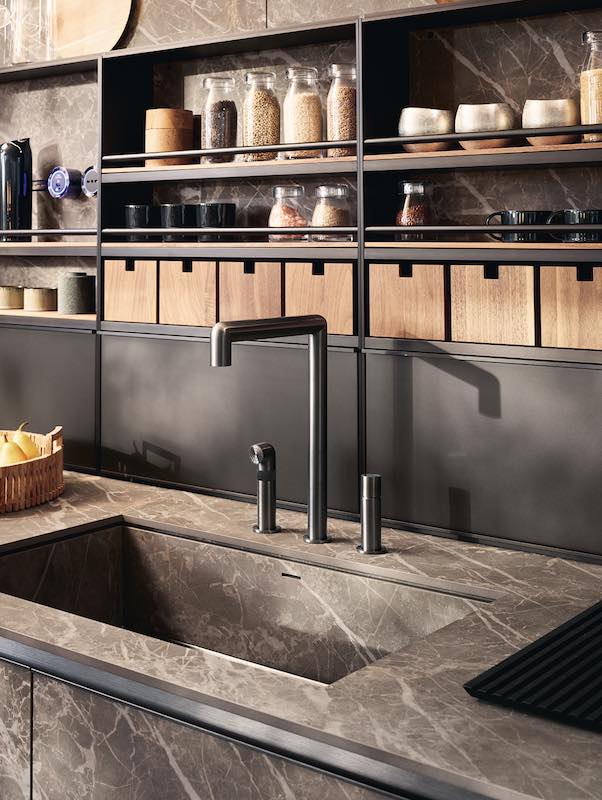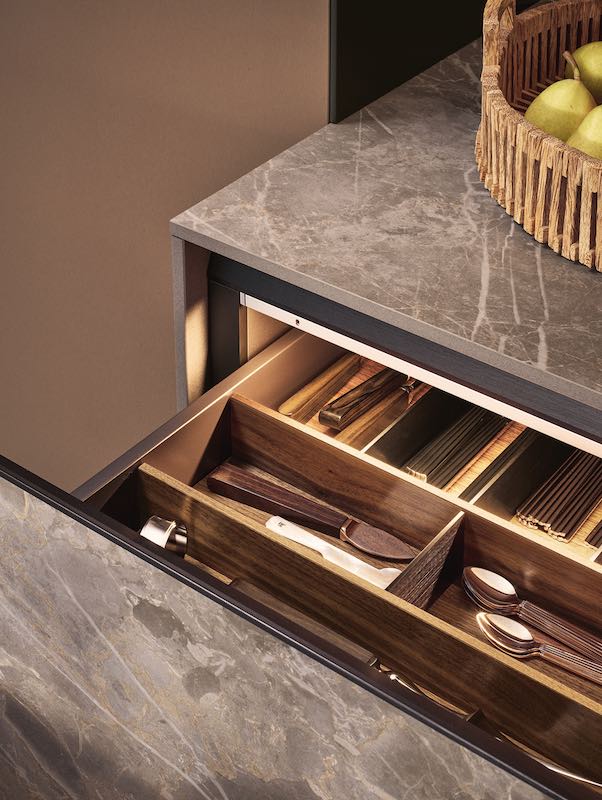 The result is a kitchen system that combines a very high operational capacity with a contemporary look that stands out for design quality, project excellence, and innovation.
Poliform know-how brings together culture and knowledge. A thought process that combines the search of function with expressive content, and that masterfully merges aesthetics with purpose in every area of the house.
Alea Pro is produced in Italy, in the Poliform factories in Brianza, north of Milan and close to Lake Como.
The Poliform showrooms across the United States and the flagship stores in New York, Miami, Washington D.C., and Los Angeles can offer more details about the Alea Pro technical aspects.