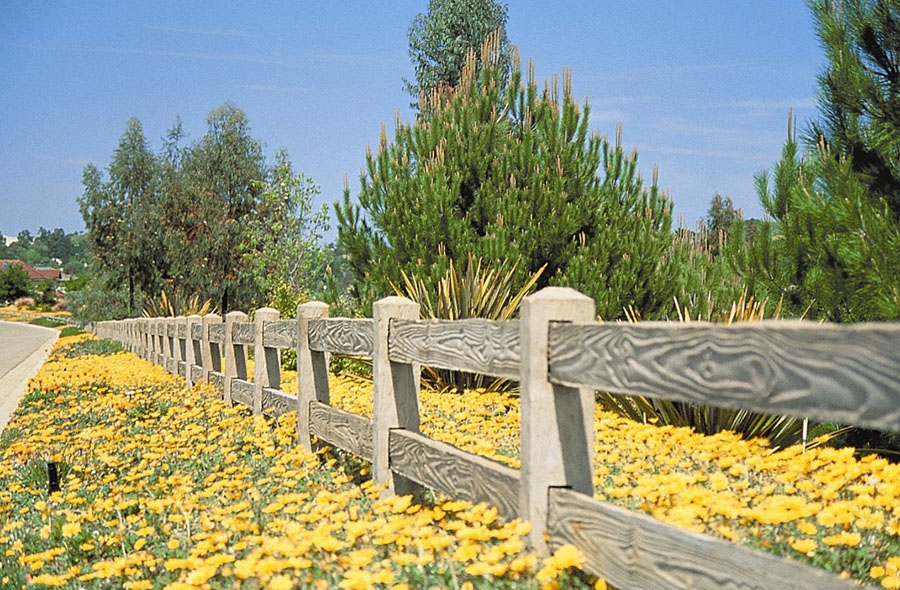 Since wagon trains started rolling west more than one hundred fifty years ago, early settlers started erecting barriers to fence their property to keep buffalo and other animals off their land.
Timber was plentiful and inexpensive, so pioneers used hand-hewn rails to surround their land, not realizing that insects, weather and time destroy wood fences within a few short years.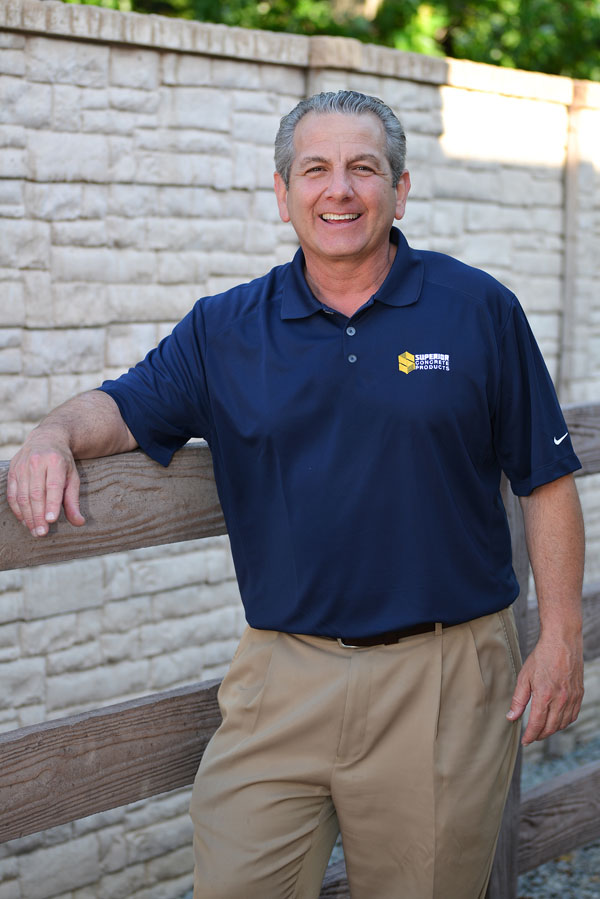 THE SEARCH FOR A BETTER FENCE
Todd Sternfeld, founder and chief executive officer of Superior Concrete Products, spent his youth creating beautiful landscapes and repairing fences. Those early experiences had a profound effect on Sternfeld. While wood, metal and masonry fences were good fence materials, all require upkeep to maintain their appearance. And, none of them last. Wood rots, metal rusts, and masonry cracks. Even the best fence fails after a few years. Sternfeld realized that there had to be a better, more reliable fencing material – one that was carefree, and one that would last. His quest for a better fence led him to an age-old product – reinforced precast concrete.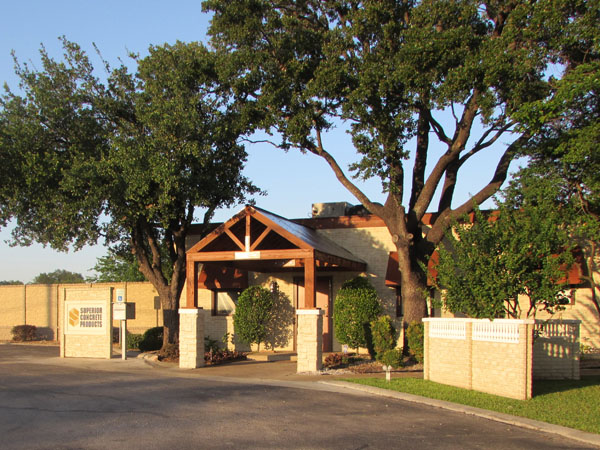 SUPERIOR CONCRETE DEVELOPES THE INDUSTRY'S FIRST DECORATIVE CONCRETE FENCING
For the past thirty years, Todd Sternfeld and the Superior Concrete Products' team have been developing an innovative line of maintenance-free precast concrete fence products that are architecturally appealing and rugged. Designed to last, the company makes customized fencing systems that surround homes, businesses or property, providing an attractive perimeter that blends seamlessly into the environment.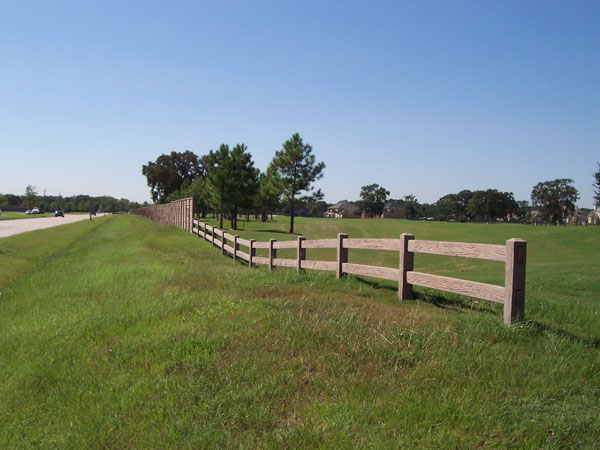 STERNFELD CREATES SUPERIOR RAIL™
One of Sternfeld's latest creations is Superior Rail, a unique and reliable fail fence system that is manufactured with durable, reinforced precast concrete. Designed for property owners that like the appearance of natural-looking wood texture, rail fencing establishes an attractive boundary, while allowing the beauty of the surrounding landscape show through the fence. The two-rail fence works well as a decorative border, while the heavy-duty three-rail system is rugged enough to safely contain horses, cattle and other livestock. Designed to endure the ravages of nature, concrete fencing eliminates the quick deterioration and aging of wood in addition to damage caused by termites and other wood-eating insects and critters. Superior Rail fences outlast traditional wood, wire or metal fencing, preventing costly maintenance and replacements – while adding enduring value to any property.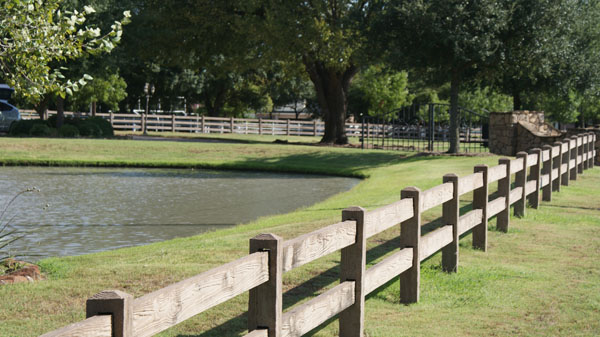 "We have installed fences all across the country, and a rail fence is one of the most versatile products we manufacture," said Sternfeld. "A rail fence is the perfect solution for the homeowner that wants to create an attractive perimeter, yet still be able to enjoy the view of the landscape on their property. A concrete rail fence can also be used on the farm or ranch to keep horses and other livestock safely contained. Best yet, once a concrete fence is installed, it is maintenance free. And, a concrete fence is designed to last a lifetime and beyond."
DECORATIVE TWO-RAIL FENCING
Rich in the feel and appearance of wood, two-rail fences showcase the landscape, while providing a safe and secure boundary for jogging trails and sidewalks. And, a rail fence gives pedestrians and drivers a full view of the landscaping on both sides of the fence.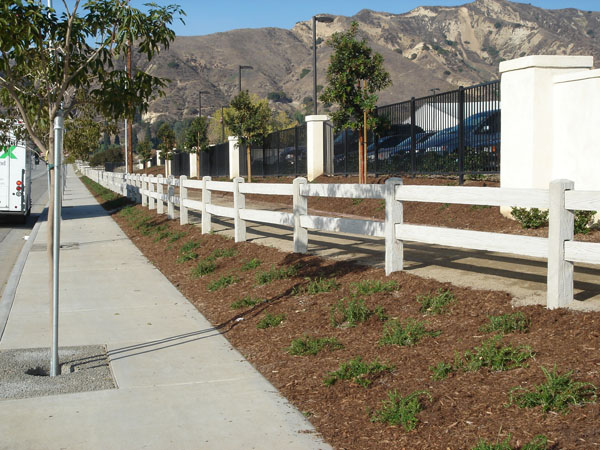 RUGGED FARM AND RANCH RAIL FENCING
For anyone that wants the look and appeal of wood rail fencing without all the maintenance, Superior Concrete Products developed a three-rail fence that is strong enough to contain horses and other livestock, yet attractive enough to please the most discerning homeowner.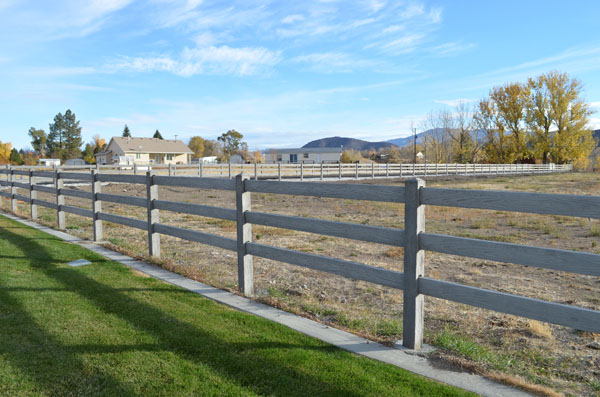 DISTINCTIVE FENCING OPTIONS
All of fences that Superior Concrete Products manufactures can be customized. In the case of rail fences, different color pigments can be added to the concrete to create a natural wood-tone finish, or to simulate the look of painted white boards. And to make the fence look even more distinctive, some homeowners add Superior Concrete's precast columns that duplicate the look of brick or stone. In some cases, columns can be made of real brick or stone to match the décor of the homeowner's dwelling.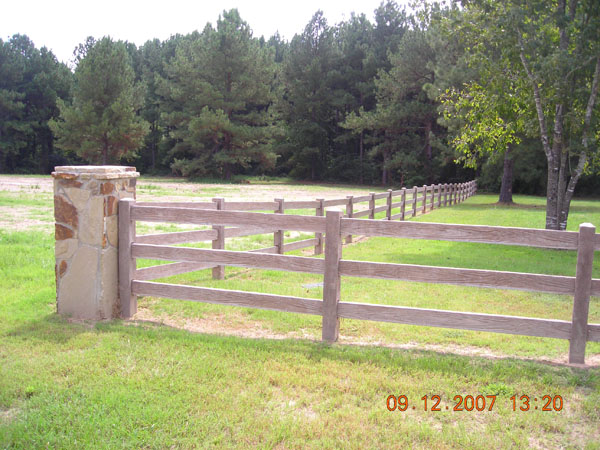 STATEMENT-MAKING PROPERTY ENTRANCES
Nothing says welcome like a beautifully designed and well-maintained entryway onto a homeowner's property. Superior Rail can be combined with brick, stone and other materials to make an eye-catching entrance.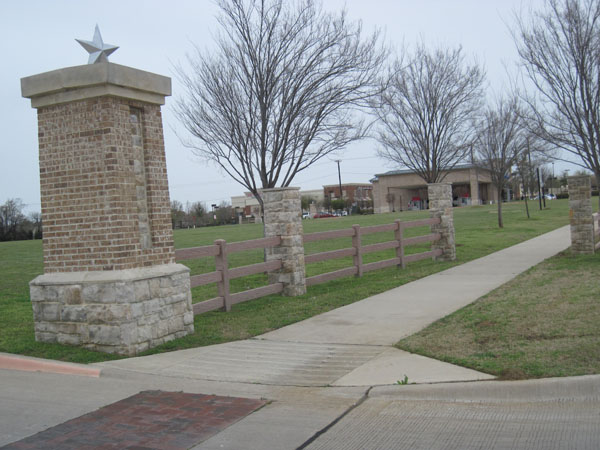 STATE-OF-THE ART MANUFACTURING
From the company's state-of-the-art manufacturing facility in Texas, Superior Concrete serves clients throughout the United States. In addition to rail fencing, the company manufactures solid-panel privacy fences that duplicate the look of wood, masonry or stone. More than a precast concrete fence manufacturer, the company also makes a full line of customized products that includes Superior Stone Columns™ for use with fencing systems, retaining walls, marina blocks and building systems. The company also installs security systems and gates on fence installations for homeowners and commercial customers.
When it comes to fencing, a Superior Concrete Products fence is built to last a lifetime!
Superior Strength. Superior Resistance. Superior Value.
About Superior Concrete Products:
Founded in 1986, Superior Concrete Products engineers, manufactures and installs precast concrete walls, fences, structures and other barrier systems for the utility substations, residential developments, golf courses and the farming/ranching industries throughout North America. The company also has installations abroad and licenses precast mold products and services in countries around the globe. Certified by the National Precast Concrete Association, the company is headquartered in Euless, Texas.
If you would like more information on Superior Rail, or one of the company's other products, please contact:
Todd Sternfeld
1203 Raider Drive
Euless, Texas 76040
Phone: (817) 277-9255
Fax: (817) 261-0194
Toll Free: (800) 942-9255
www.ConcreteFence.com