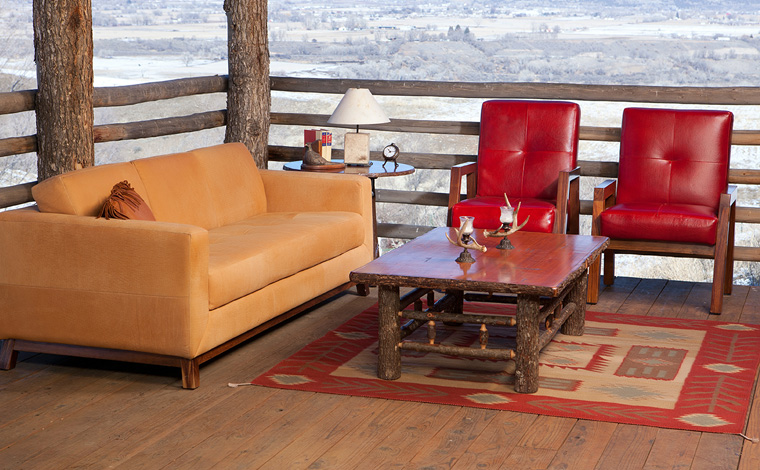 People are always searching for elegant furnishings to distinguish their homes. Regardless of social status, our homes are reflections of who we are; it only makes sense that we decorate them in ways that embody our identities. Rare artwork and fine, luxurious furnishings are just some of the integral pieces of the puzzle of making a home a home. But with so many similar high-end furniture manufacturers out there, it is hard to find pieces that truly distinguish themselves from the pack.
The one-of-a-kind pieces from Buffalo Collection do just that. Every single one is hand-crafted in America by a seasoned artist with a lifetime of experience that the company knows personally. And while Buffalo Collection began in Colorado (and many of their original craftsmen still reside there), they have an entire network of artisans throughout the West in places like Arizona, Montana, Wyoming, Idaho, Texas, and California, each with their own unique story to tell. Inspired by American Western tradition and authentic cowboy materials, the details, designs, and adornments of these pieces are destined to make a statement in any room of any home. "The beauty of these pieces is that you could fill your entire home with them, or have just one or a few as statements," says Michael Levenberg with Buffalo Collection, "…they will harmonize exquisitely with any décor."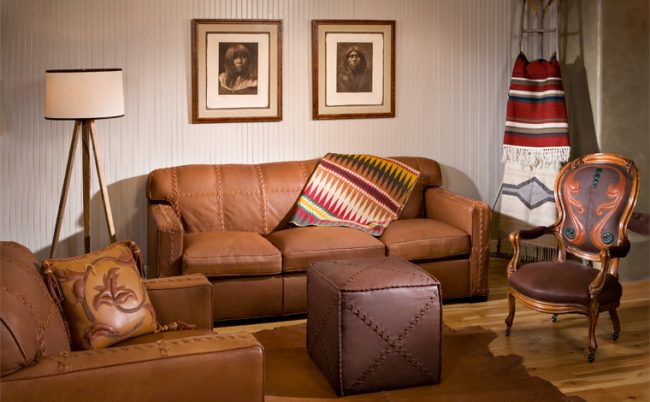 These pieces possess an heirloom quality that is nearly impossible to find when shopping for new high-end furniture. There is a life to them — a history, a past, an identity — and each work has a story to tell. They serve as a testament to a simpler, more primeval era in our existence. These are pieces destined to be passed down and cherished throughout generations. The unparalleled quality of the American bison leather combines with the superb craftsmanship of their hardwood frames, hand-tied springs, and down-topped cushions to create pieces of a uniquely superior quality. This is furniture of rarefied class.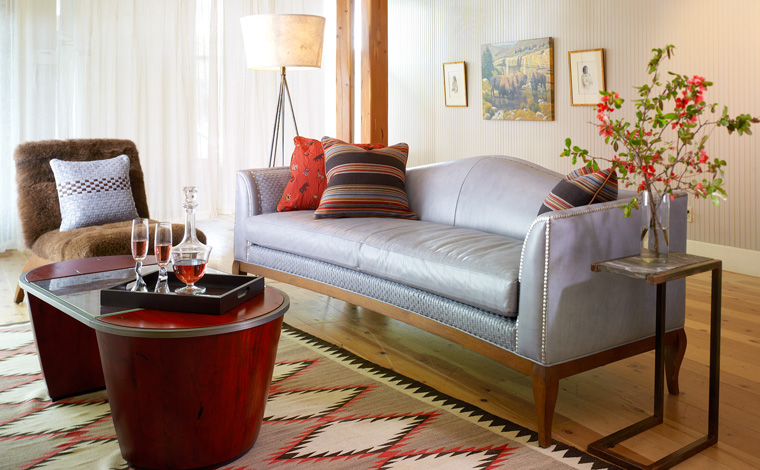 If you've never actually felt American bison leather (and I must confess that before touring Buffalo Collection's tremendous showroom in Old Town Scottsdale, Arizona, I had not), prepare to be instantly overwhelmed by its supple, cushy softness. Yet according to Levenberg, it also possesses an unparalleled strength and durability which only aids its everlasting endurance. "American bison leather is built to last," he says, "you will find no stronger or more capable leather out there." With a protective epidermal layer up to three times thicker than that of cow hide and as much as an inch of widely-spaced subdermal collagen fibers, American bison leather provides unsurpassed strength and flexibility.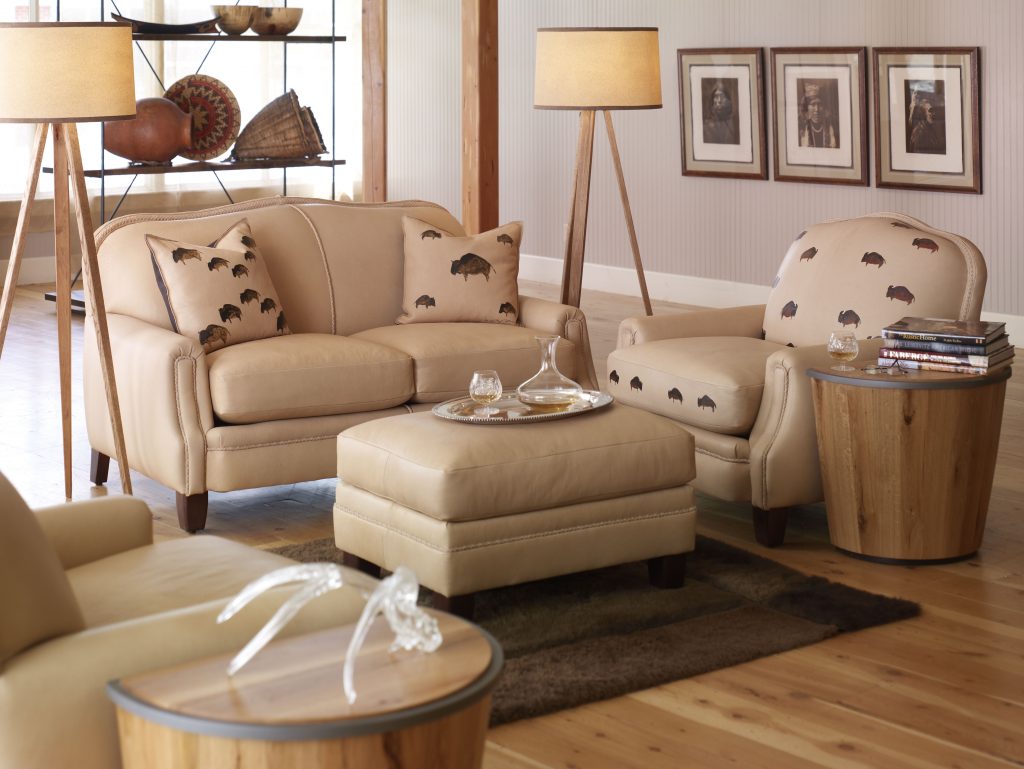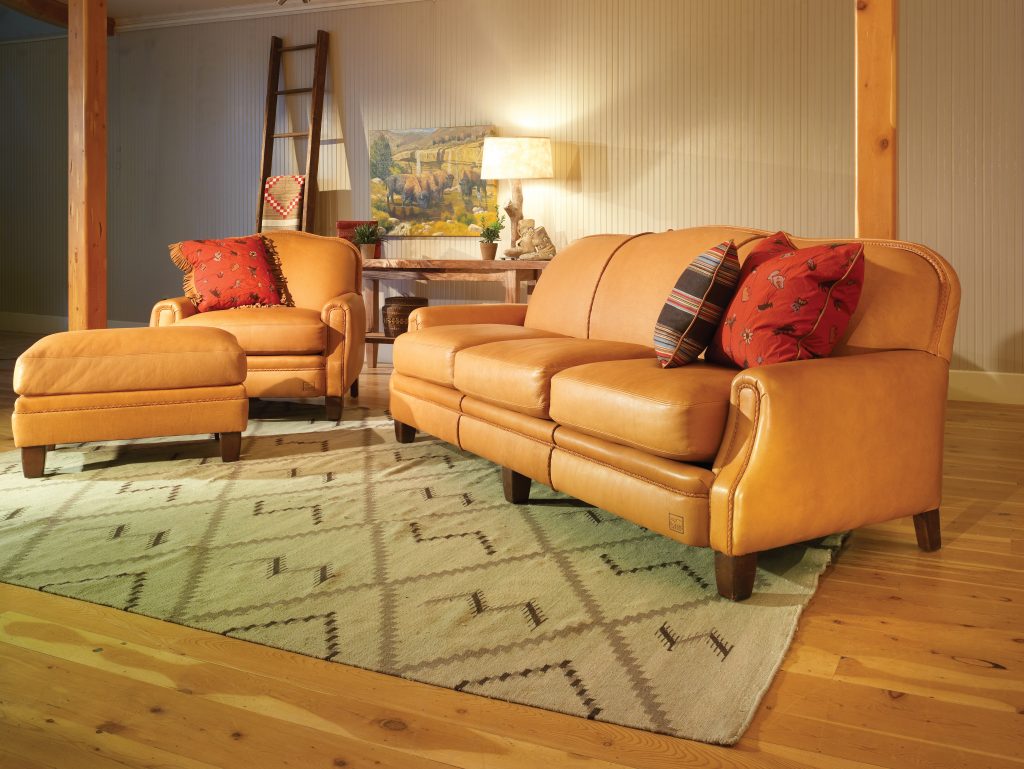 Buffalo Collection offers a wide variety of pieces that implement this magnificent material. These range from rugs and curtains to chairs and sofas. Each is buttery soft to the touch, and clearly one-of-a-kind in its design. Colors range from basic neutral tones like sand, saddle, and black to more exotic varieties like lightly pebbled tans, distressed earth tones, and heavily grained hides. They also offer about 30 colors and finishes of American bison leather for sale by themselves for you to use for reupholstery, wall treatments, stair runners, or whatever other imaginative applications you or your decorator can envision.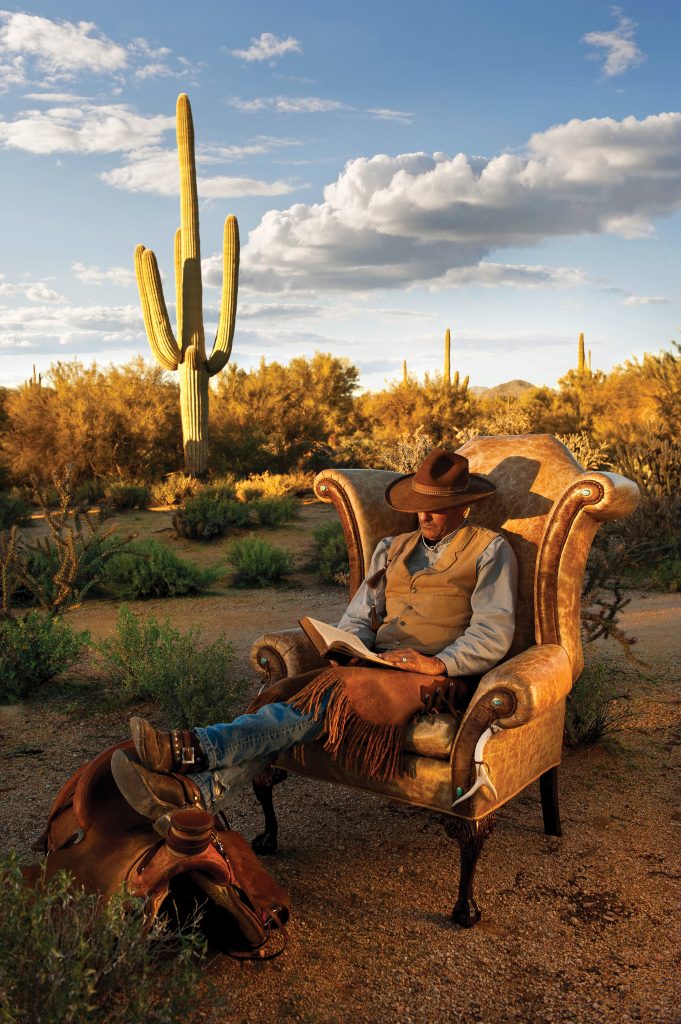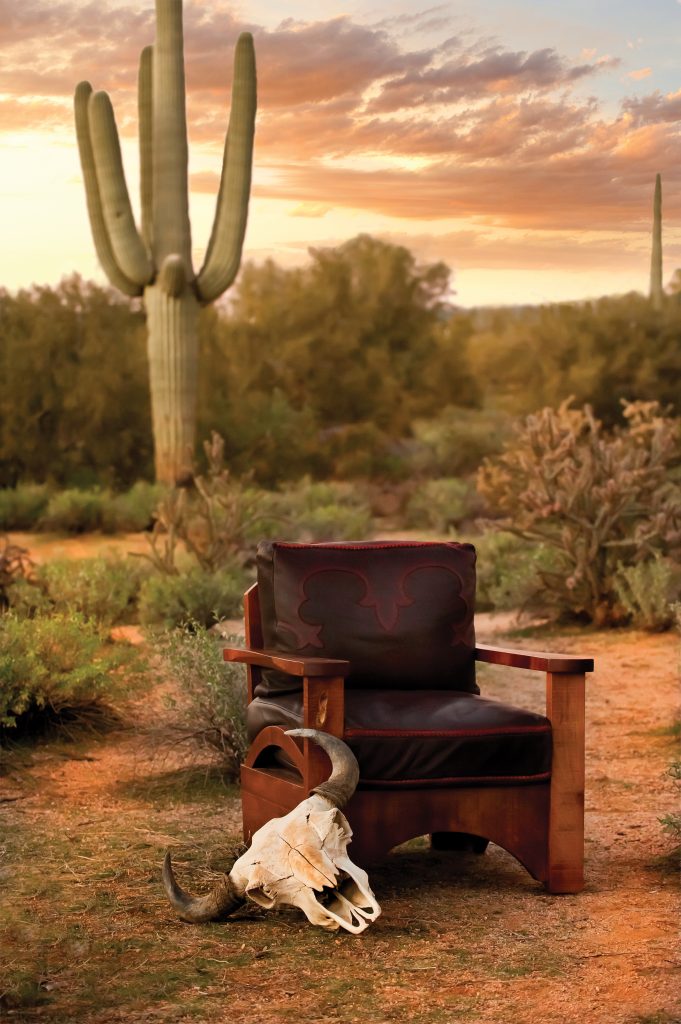 Buffalo Collection also offers a wide assortment of pieces beyond the traditional staples found in American homes and many that feature different materials implemented in new and exciting ways. These range from stunning lamps of blown glass shaped like antlers to handcrafted bronze sconces. Everything Buffalo Collection sells is unique, one-of-a-kind, and destined to leave a lasting impression on whatever room it graces. Regardless of your home's décor (Modern, Traditional, even Eastern…), a piece from Buffalo Collection will enhance it in unique ways. So instead of opting for the same choices as everyone else, perhaps consider choosing something grander, more ancient, and more original to complement your home. Consider Buffalo Collection.