Hand knotted rug from fine bamboo silk – Ace Modern Collection
With a soft and silky to the touch a beautiful abstract design, make the perfect balance for any room with tasteful modern decor. Interestingly enough, bamboo silk has a similar, luxuriously soft feel as traditional silk, but also shares many qualities with wool which make it perfect for hand weaving into beautiful and plush area rugs.  The Ace modern area rugs come in a nice range of tasteful color combinations and different shapes to complement and enhance any interior. These beautiful rugs are hand knotted in India from premium bamboo silk to meet the luxurious quality. Bamboo silk is being used more and more for simple, clean, and sophisticated modern rugs. With its subtle sheen, smooth and soft to the touch texture, bamboo silk in area rugs brings the similar qualities of traditional silk we all love to our feet. The Ace Modern collection gives you the cloud-like quality and will add a calm and soothing presence to your room. Similarly to cotton, bamboo silk remains cool to the touch and are naturally breathable. It is also a hypoallergenic and antimicrobial material, which make it perfect for those with allergies, sensitive skin, or concerns about mold who are looking to decorate their home with an alternative to traditional rug textiles.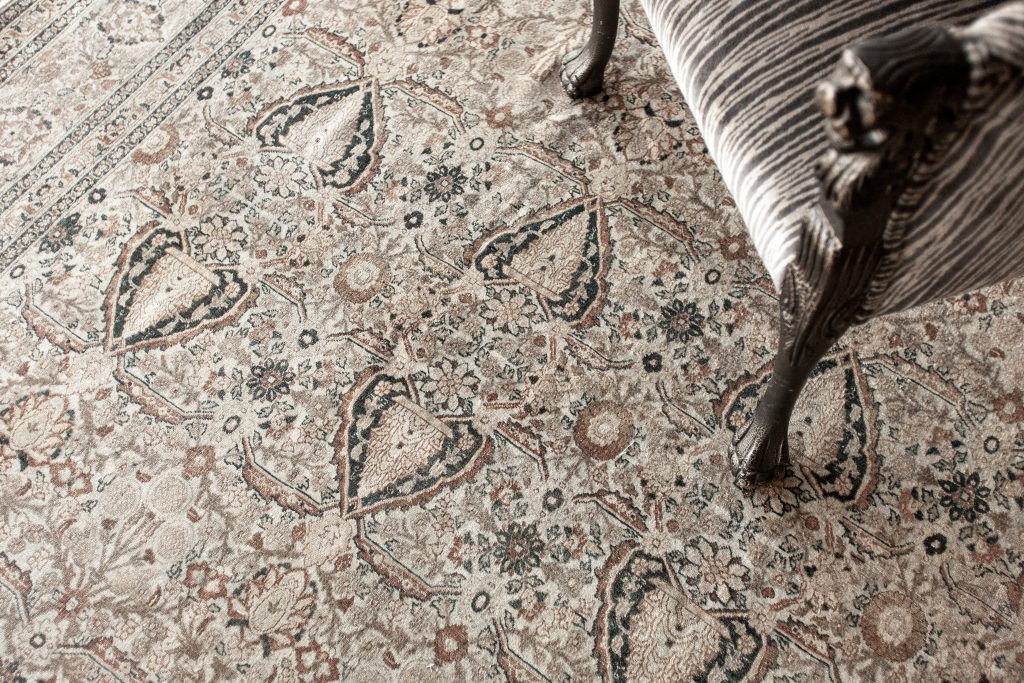 Embrace the art of weaving
Caravan Rug Corporation is located in Beverly Hills, CA and is the leader and most creative rug manufacturer on the West Coast. Passion for the finest quality of handmade area rugs ignites us to bring the very best to you. Our designs reinterpret traditional colors and styles with a fresh modern attitude. We offer truly unique and original designs that incorporate fashion-forward colors and ideas. Our family has been dedicated to the craft of Oriental rugs for more than 30 years. Our manufacturing facilities in Afghanistan and Pakistan specialize in traditional and transitional rugs, while our exciting line of modern designer rugs are hand-knotted in India and Nepal. Our rugs are made from all-natural materials, including: wool, cotton, bamboo, silk, linen, aloe, hemp, banana, jute, and nettle. We embrace many cultures and traditions and we are inspired by innovative designs, which have helped us to create some of most popular hand-knotted pieces from each of our weaving centers around the world. Caravan Rug Corp. proudly uses eco-friendly, non-synthetic construction materials, including hemp, aloe, linen, viscose, silk and rustic wool. Our store in Beverly Hills is among the largest in the Los Angeles area and is now open to the general public, as well as those in the design trade. It features a retail section as well as a wholesale section of modern and traditional area rugs. We invite rug enthusiasts in the Los Angeles area to visit us at 8725 Wilshire Boulevard and view our impressive inventory in our Caravan Design Studio. Our rugs must be seen and touched to be fully appreciated. For more information visit us at Caravanrug.com or call (310) 358-1222.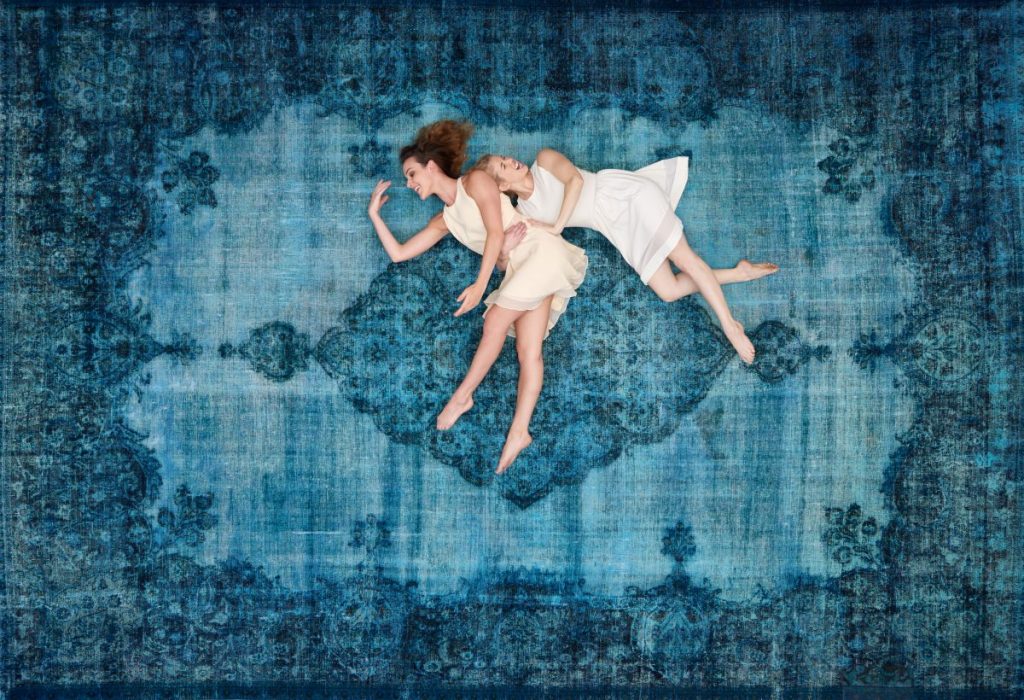 Caravan Rug is a source for new traditional, modern and antique rugs
We are one of the leading purveyors of fine, handmade rugs from around the world we offer several collections of taste. Rugs add personality and character to any room. A traditional rug can enrich and add warmth, while a contemporary rug can be playful, whimsical and clean. Some of our new traditional rugs are the Reveal, Revival, Bamyan and Monarch collections. Each of these collections represents a different level of craftsmanship and a different price point, with Reveal being the most affordable and Monarch the most luxurious. These area rugs are newly made, but draw upon traditional motifs for their designs. All of our traditional rugs are colored with the finest quality vegetable dyes and made from hand-spun wool yarn. Many of today's most savvy designers are integrating traditional rugs into modern decor schemes and modern rugs into traditional settings. After decades of maintaining a consistency of look and style between furnishings and carpeting, it seems that the most progressive of today's interior designers are fusing traditional and modern in ways that would make their forebears blanched in horror.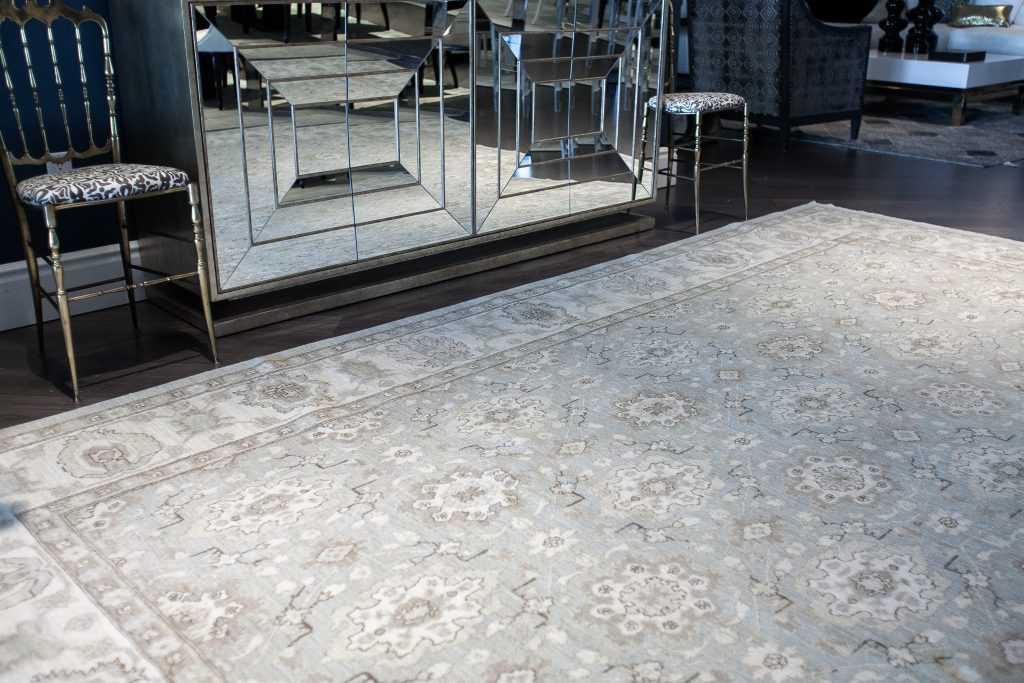 High quality of fibers and fabrics crafted by hand that will last generations
Monarch collection is our finest handmade rugs. Rug weaving is an age-old art and takes the most time to create, and hand-knotted rugs are the most time consuming and complex of all the weaving techniques. The more knots or weaves per inch the more detailed and clear the rug design is when looking from the back, the better the quality of the rug.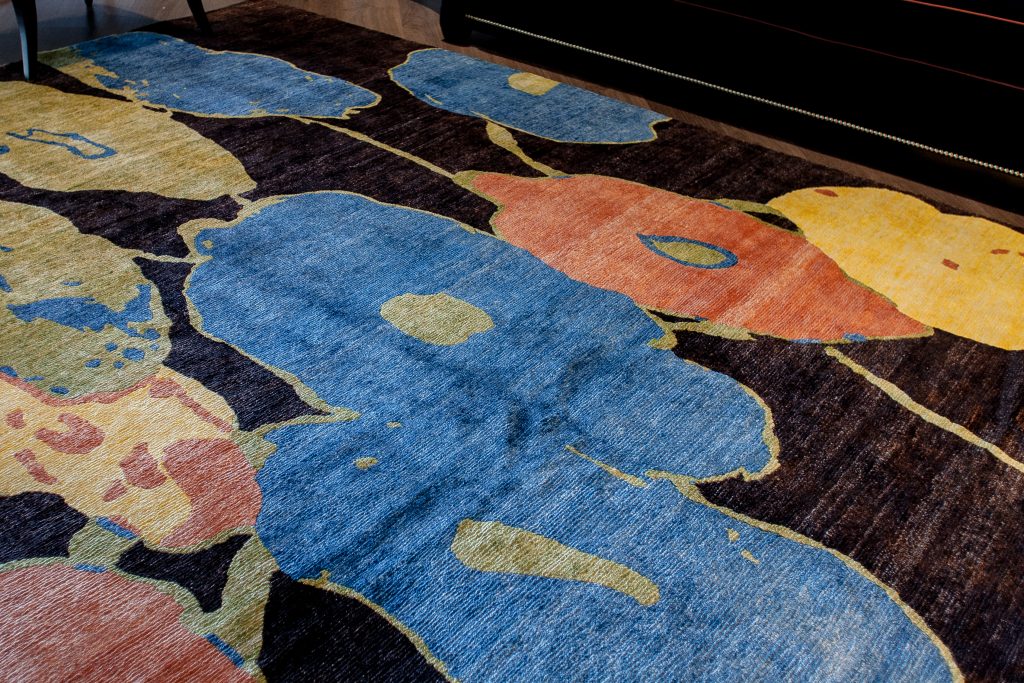 Modern Rugs in Traditional Settings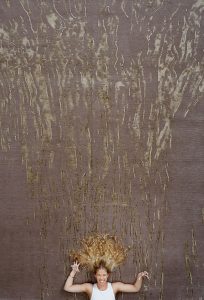 Caravan's modern rugs combine simple elegance and modern design with traditional craftsmanship to create chic collections of high-end, handmade area rugs. Our modern rugs are unique for our revolutionary designs and production methods and reflect our commitment to exceptional standards of quality and beauty. Our designs range from subtle to surreal, with colors and shapes to complement and enhance any interior. Whether they are flat weave kilims, hand knotted, bamboo silk, or cut and looped, each of our modern rugs are made from natural fibers in compliance with our superior design specifications and standard of excellence.
Our modern Hemp rug collection have an abstract linear pattern, add a sense of space and motion to any floor. The rugged organic feel and the natural plant-based rugs are the perfect choices for today's environmentally-conscious interiors. The fiber used in hemp rugs is actually stronger than cotton. Because of its dense heavy weave hemp rugs lay flat. Although hemp rugs are naturally more coarse in texture, a great fact about hemp is it softens over time. These beautiful creations are hand knotted in India and Morocco from hemp and viscose.
Antique Rugs on Modern Floors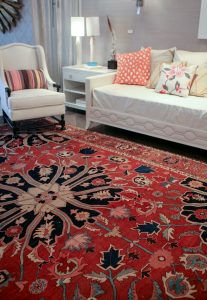 The Antique Collection as hand knotted in Iran in the 19th Century. It's made of wool comes in a fabulous red shade with elegant floral detailing and will brighten any room in your home for the fall. Some of the most successful of these design fusion experiments involve simply putting an elegant traditional area rug in the middle of an elegant modern room. The variety of color schemes and the variations in sizes of Persian rugs, adding one to your room can bring so much character into your home. Since Persian rugs can have an antique and natural feel about them, their patterns add texture to any room. Room with wooden counters, natural stone tiles, hardwood floors and wooden tables, are the perfect place to play up the natural textures of wood, stone, and tile by adding a Persian rug runner or small rug under the table. For more information visit us at Caravanrug.com.