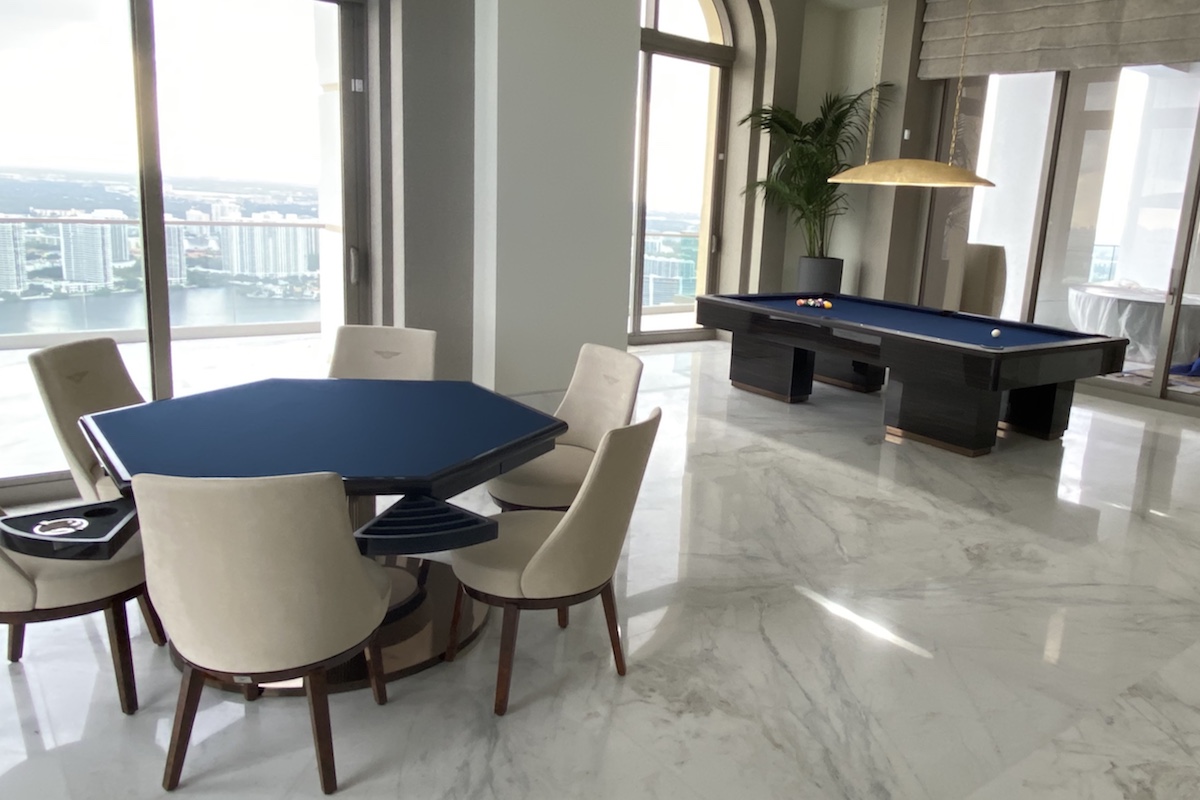 The world's most prestigious custom pool table maker, Dan Brandt, builds extraordinary designer tables for properties around the globe. As owner of Billiards by Brandt, Dan has cued up tables for athletes, rock starts, and luxury hotels. His main goal is to bring together people of all socio-economic backgrounds to play a friendly game of pool and in doing so, make the world a better place. Donating both his time and effort to several charitable organizations, Brandt is a billiards ambassador to the world.
The Man, The Myth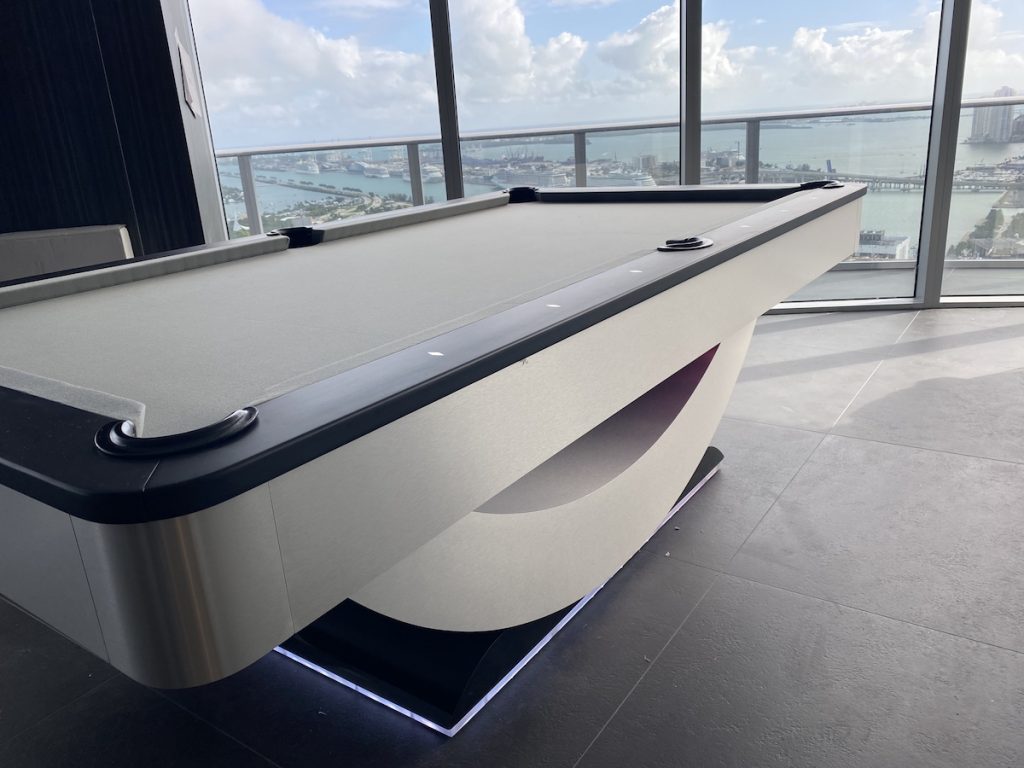 Dan Brandt is not only a world-renowned pool table designing genius, he is a lawyer and a lobbyist. He has been known to quote Plato and read Homer. The 68-year-old, with a white fluffy mustache and the creativity of Mark Twain, builds pool table dreams within in his shop.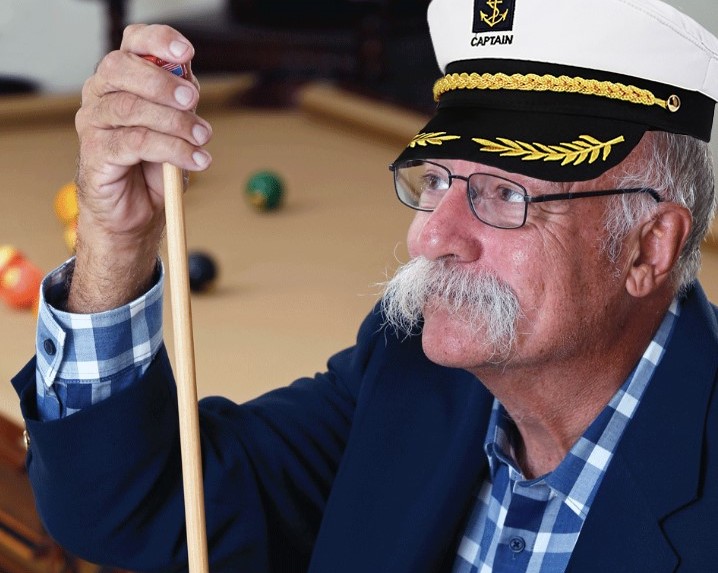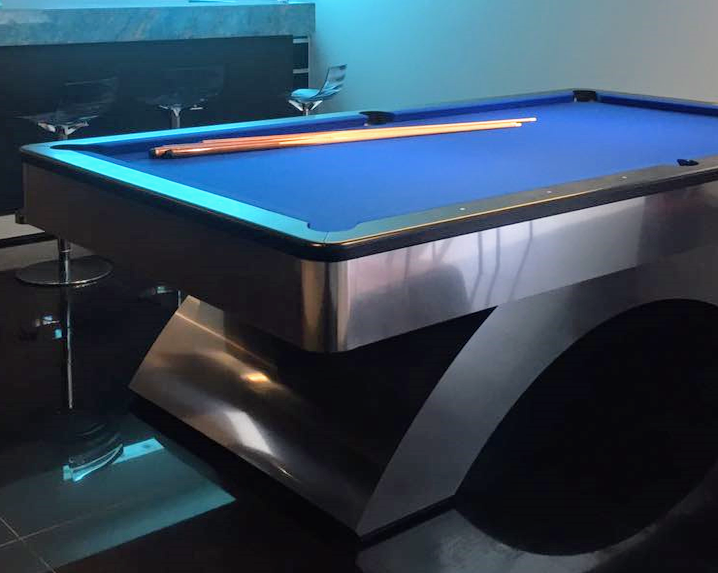 His blank page is a workshop consisting of stacks of slate and wood beams, some dating back hundreds of years, with pool table parts and pieces ready to become part of a one-of-a-kind Brandt design.
World Class Designs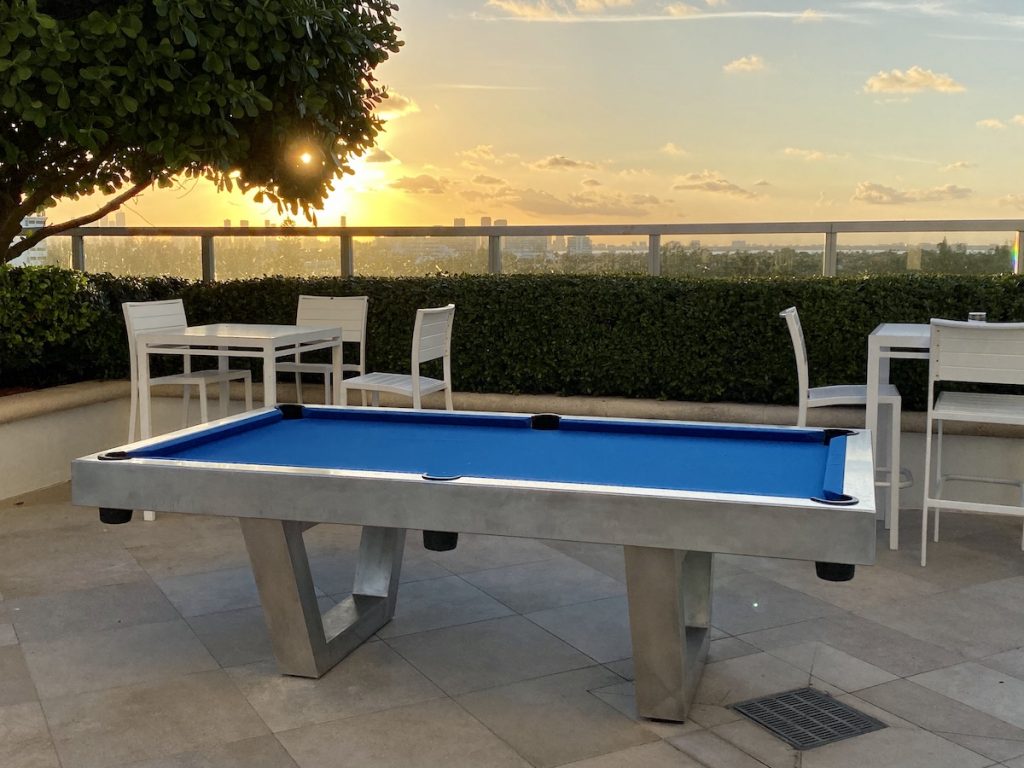 The Seminole Hard Rock and Casino Tampa, Fontainebleau Miami Sorrento Tower, Guitars over Guns billiards exhibition Miami, Modera Douglas Station Miami by Mill Creek are just a few of the recent tables designed by Brandt and his team. He was also a headliner at The Winterfest Boat Parade 2019, where he installed a "Game Room/ Man Cave/ Tiki Hut" pool match on a yacht floating down the Fort Lauderdale intracoastal.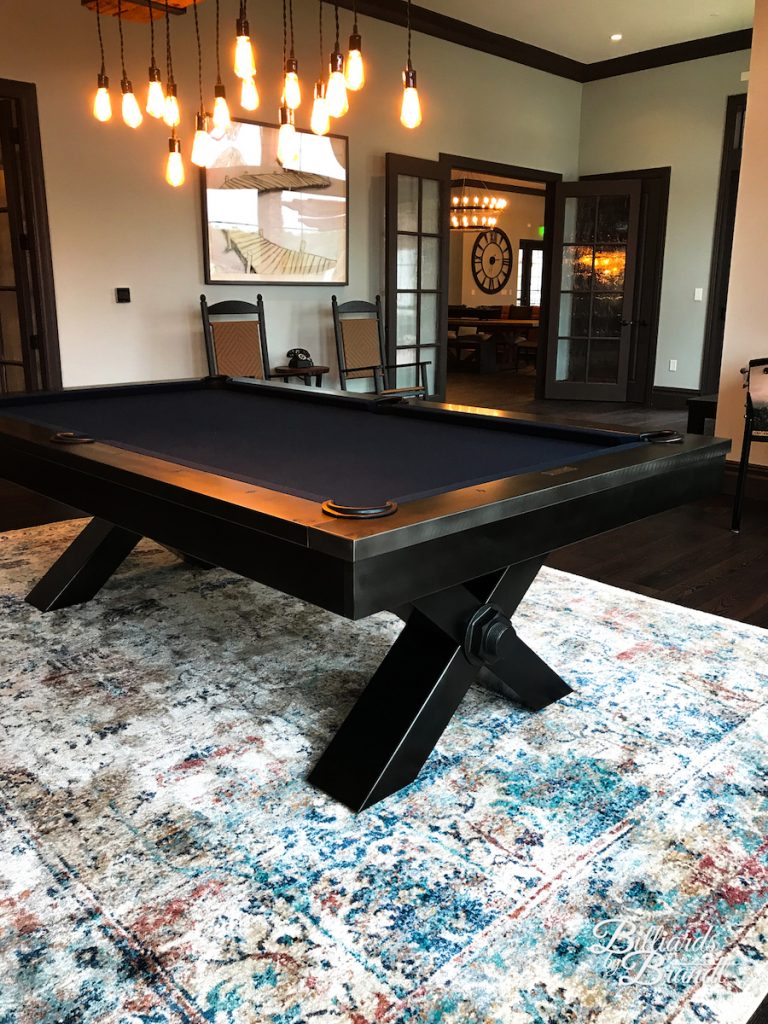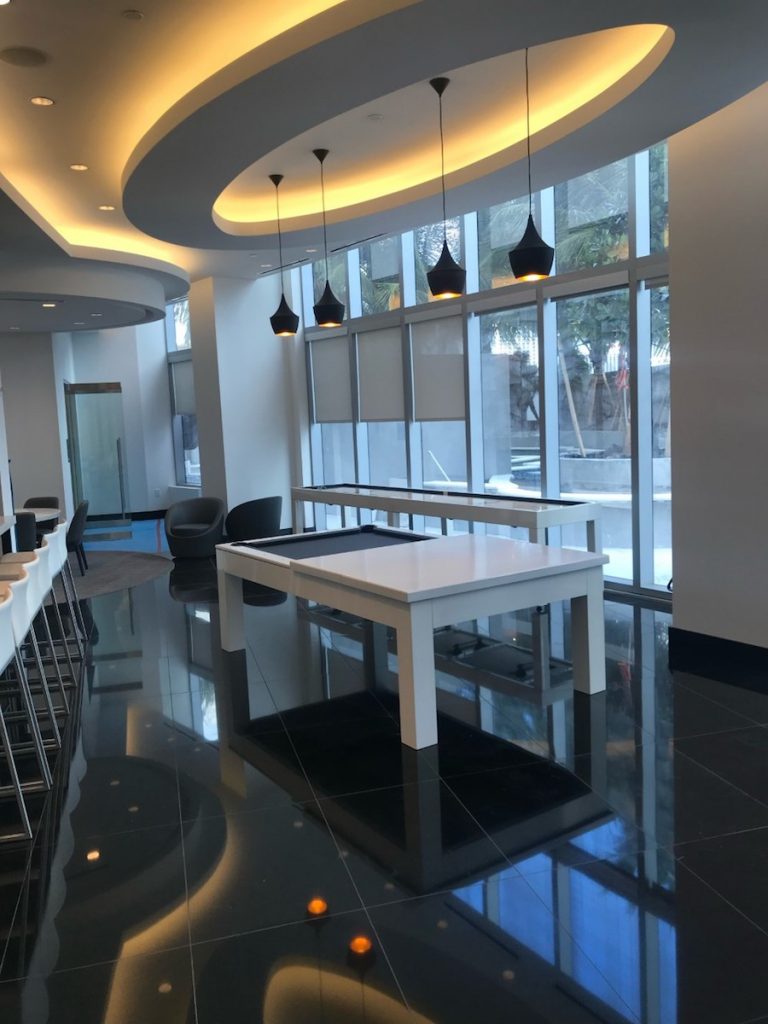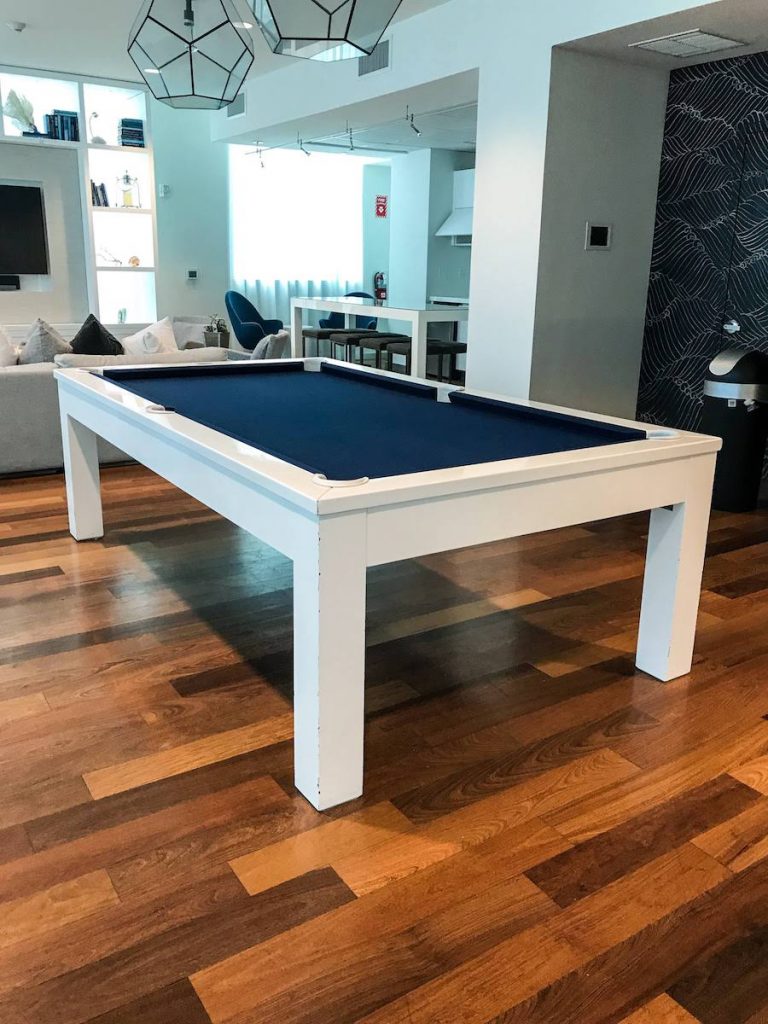 One Brandt inventive design even displayed a live shark tank inside a table with jet plane hydraulics to open the table and feed the sharks. Brandt has been commissioned by HBO's Ballers TV series, Al Gore, and Pat Riley of the Miami Heat, among countless others to design and build their dream tables.
Pool Table Expertise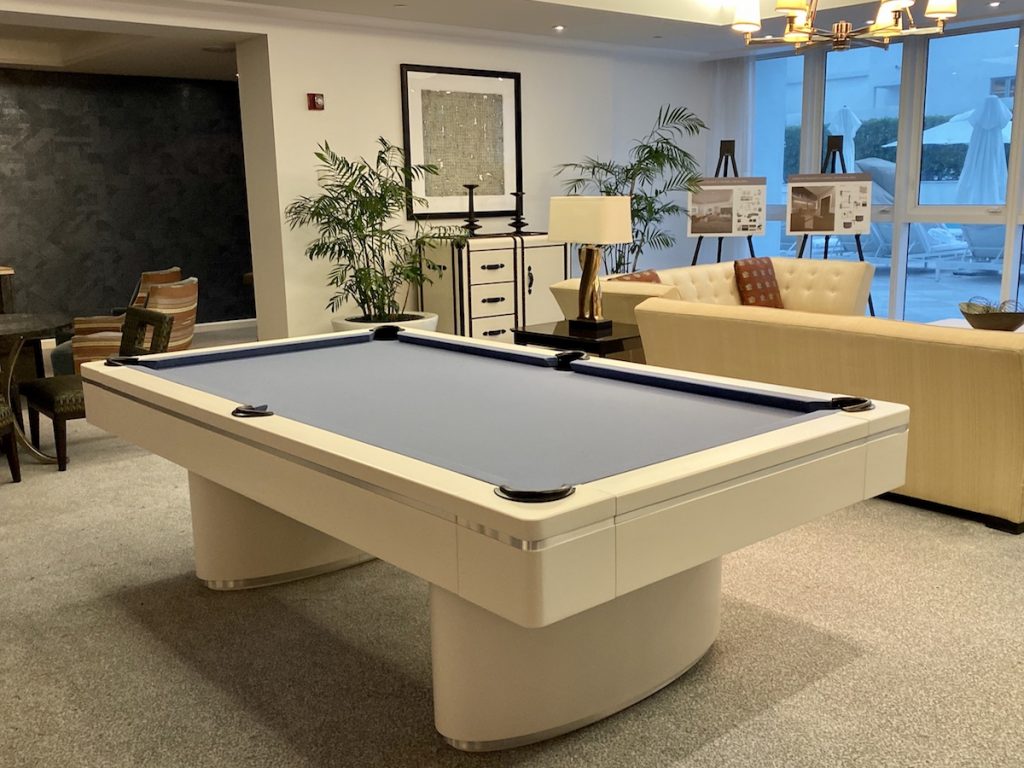 When a client chooses his business, Brandt is involved in nearly every aspect. Design elements are chosen with Brandt's extensive experience and each one becomes a very personal experience. From the room size to colors and finish, custom design allows clients the artistic freedom to help express their personality through their own perfectly designed table. "Everyone can play pool regardless of gender, religion or economic status, it transcends all media," said Brandt.
International Billiard Design Competition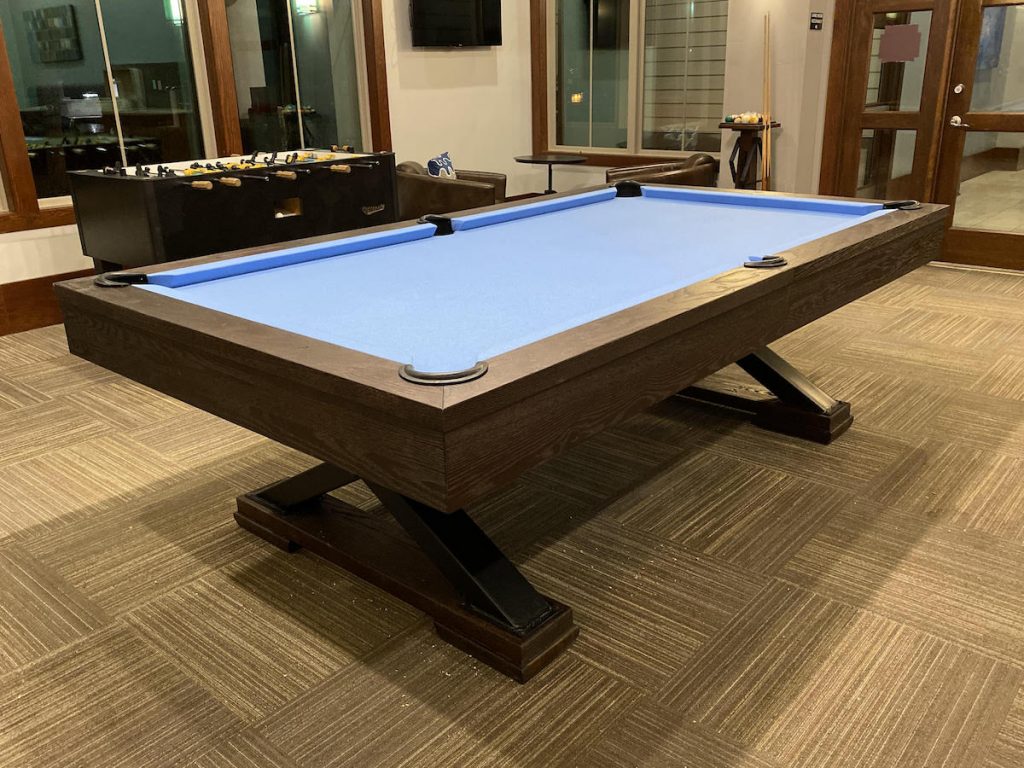 Aside from designing his own tables, Brandt inspires others through the International Billiard Design Competition for aspiring designers to showcase their skills. The competition is open to all trade and design students, as well as the public at large in hopes to spark new ideas in the industry. Selected by a jury of leading professionals, the winner will receive a cash prize of $5,000 and a manufactured billiard table of the winning design. Winning entries will be based on originality and creativity, aesthetic quality, and the design's relevance to the theme and goals of the competition.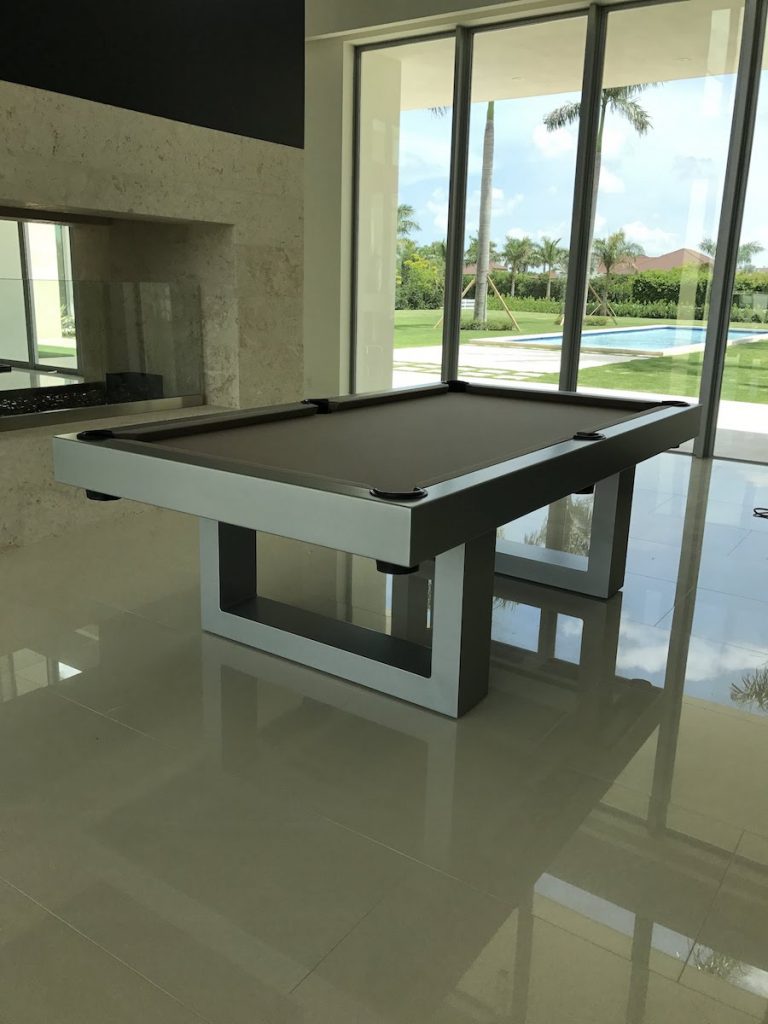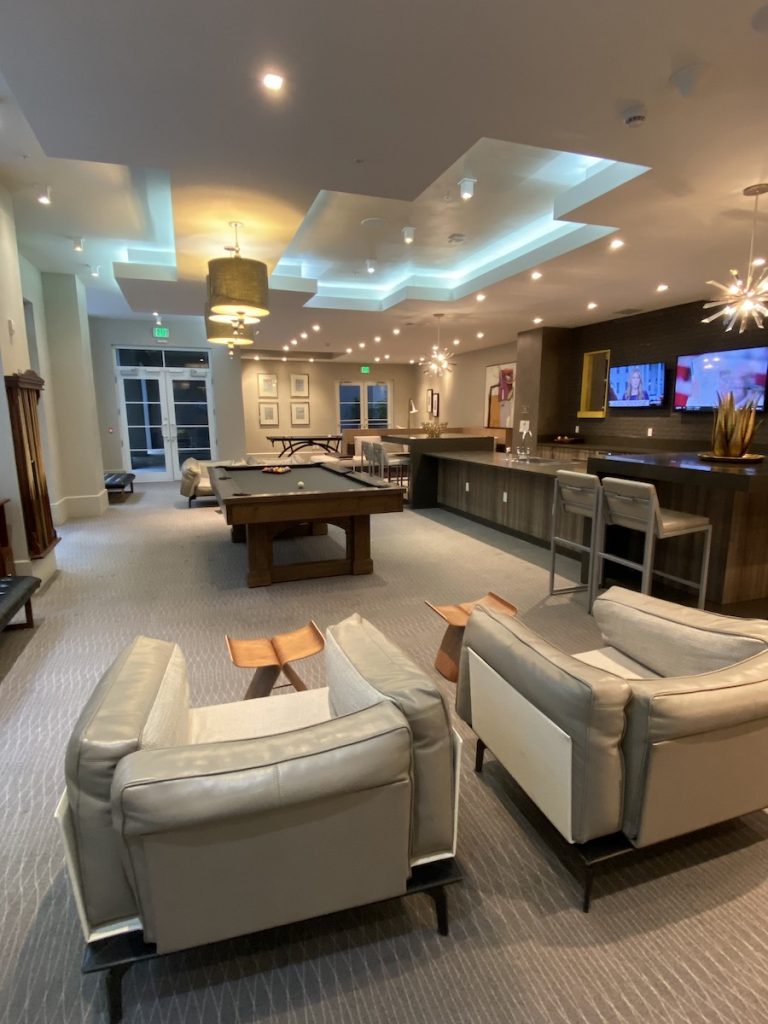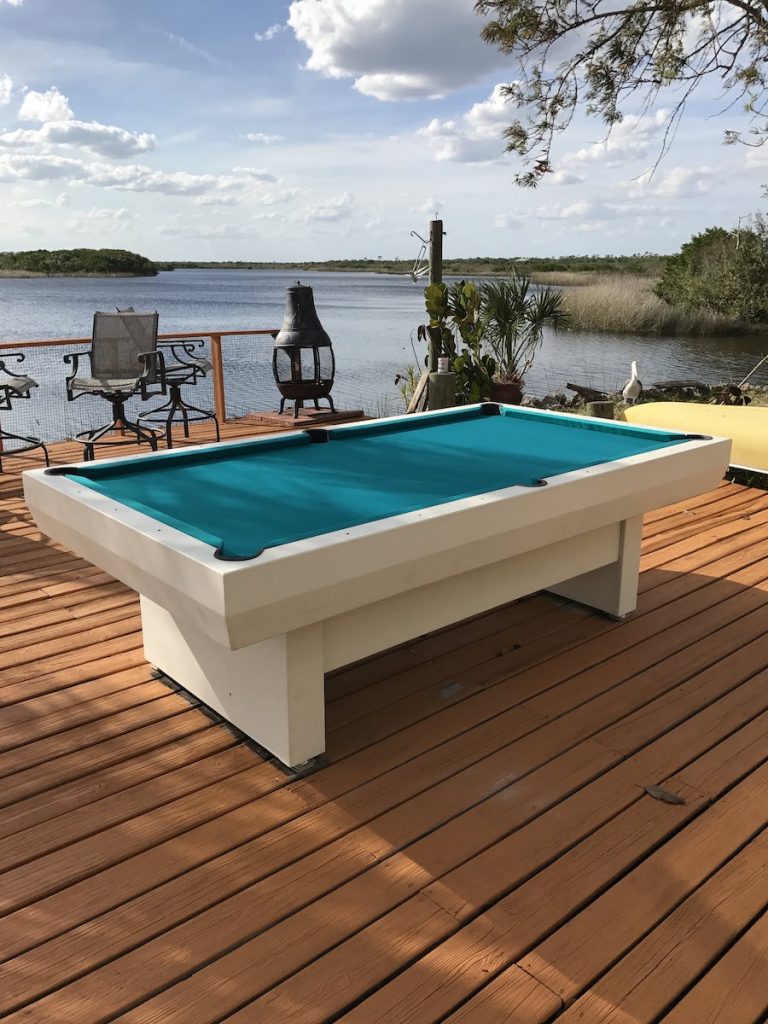 When it comes to getting a truly personal experience when purchasing a high-end pool table, Brandt commands attention with his innovative design, lifelong experience, and undeniable love of the game.