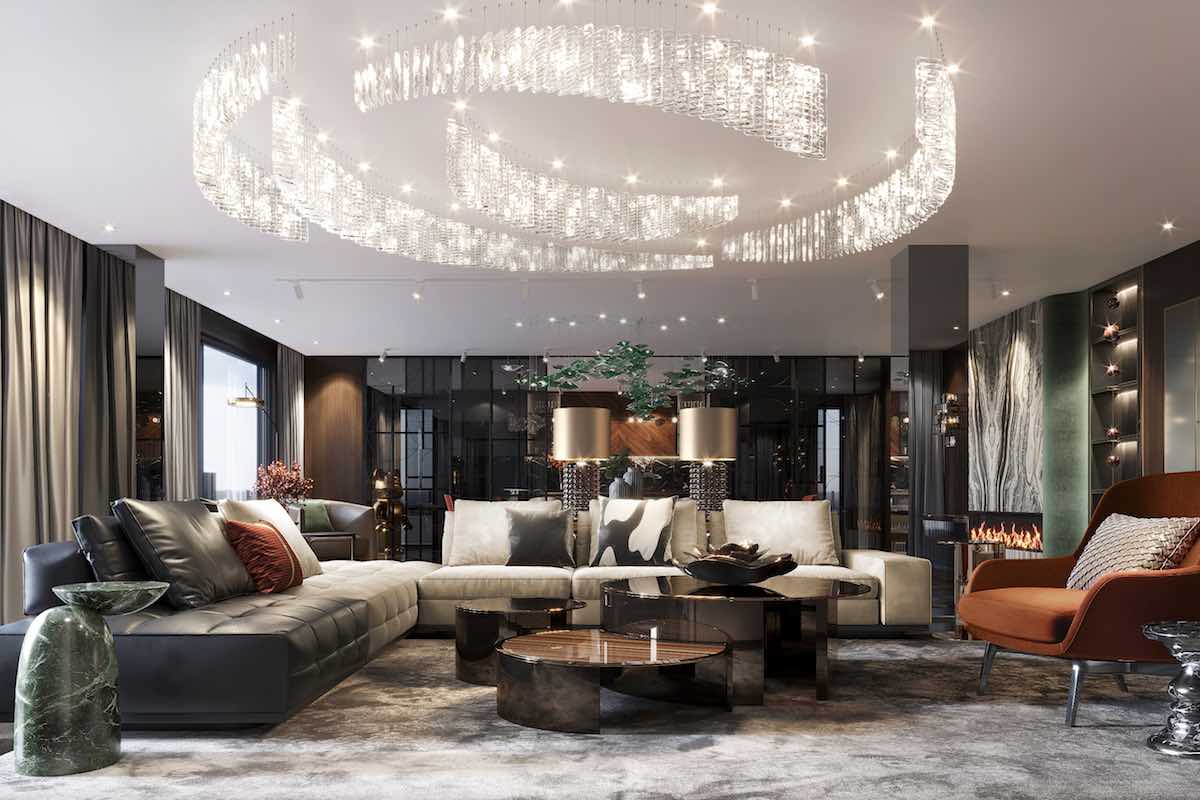 The art of living in the style of Studia 54 can be described as the manifesto of individuality, ongoing creative search, and modern view on heritage. "We create a new quality of life by providing our clients with a sense of exclusivity and a new generation of comfort for many years forward. We aim to become one of the best international design bureaus by creating projects in our unique one-of-a-kind style."
We sat down with Studia 54 to talk about their creative process, portfolio, and the team making the magic happen.
Jetset: What design style does Studia 54 lean towards, and can you please expand on that?
S54: We created our unique stylistics and now develop them with every project. Distinctive features are the combination of luxury and coziness with many details and accents and individual implementation from project to project. Without exception, we develop unique design solutions for each project since they provide real liquidity and the prospect of increasing real estate prices over time. This effect is created with the help of comfortable planning solutions, high-quality materials, functional and aesthetic pieces of furniture, and the correspondence of interior decorations to exterior design.
Jetset: Please describe your most current project/s.
S54: Every project is special in its own way, but we would like to point out our first project in the USA—the American premium-class country house. We have always wanted to work with American clients, and we are really happy with the result. The interior turned out to be light, cozy, and elegant. We combined our unique stylistics with American classics, and this is how we created an exclusive interior with our unique stylistics.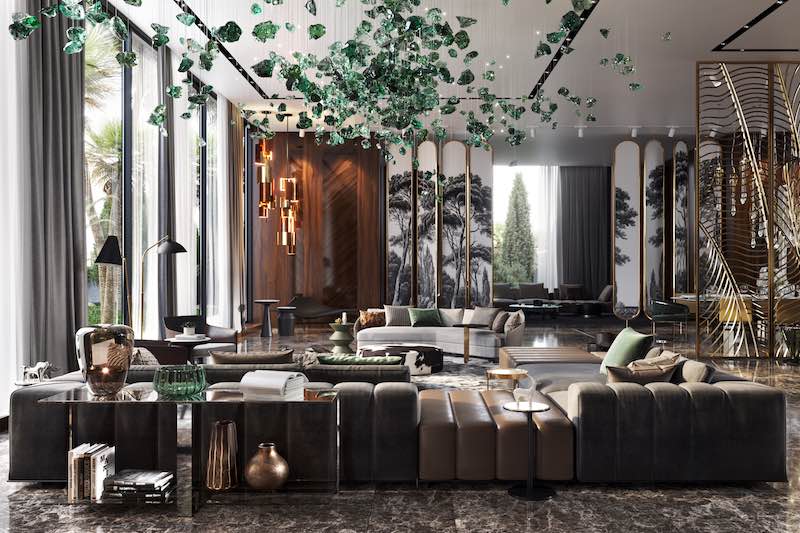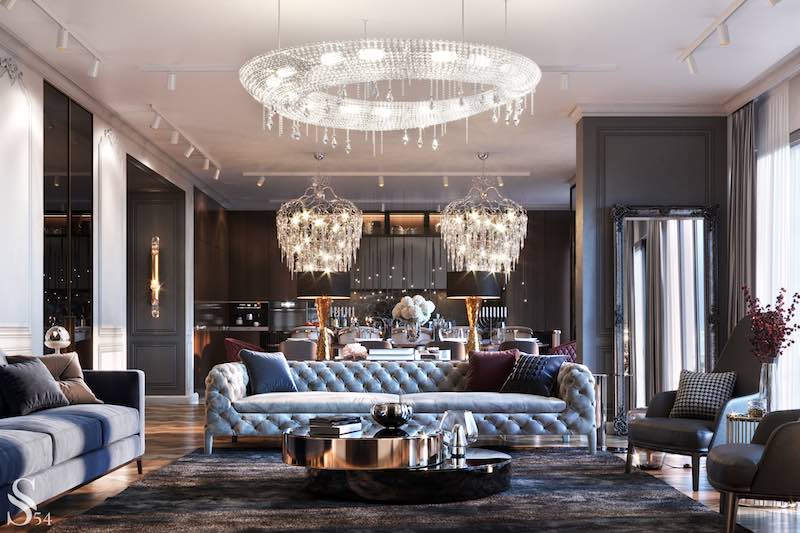 Jetset: What has been one of your most memorable projects?
S54: There are some fascinating projects we are currently working on. For example, the interior of a former church building in London that will be converted into an art gallery. We designed a house in Cyprus with unusual planning; we call it "the reversed house." We are also creating a design project for a family home in Jakarta that will feature a fish lake integrated into the floor. We'll describe each project's details in our portfolio; stay tuned!
Jetset: Where do you see design going over the next few years? 
S54: In the coming years, design will continue to strive for sustainability, new materials, and ways of working with them will emerge. This trend, by the way, was one of the reasons we created our own furniture brand, Fiftyfourms. By making our own models, we understand how trends work and how to further develop design.
Jetset: What architectural influences do you tend to lean toward when designing a space? 
S54: We prefer an open floor plan—spaces smoothly flowing into each other; a minimum of corridors and halls; and large combined rooms instead of small separate ones. We follow a similar principle in architecture when, for example, we increase the glazing area, add open-to-below spaces, and reduce the number of floors.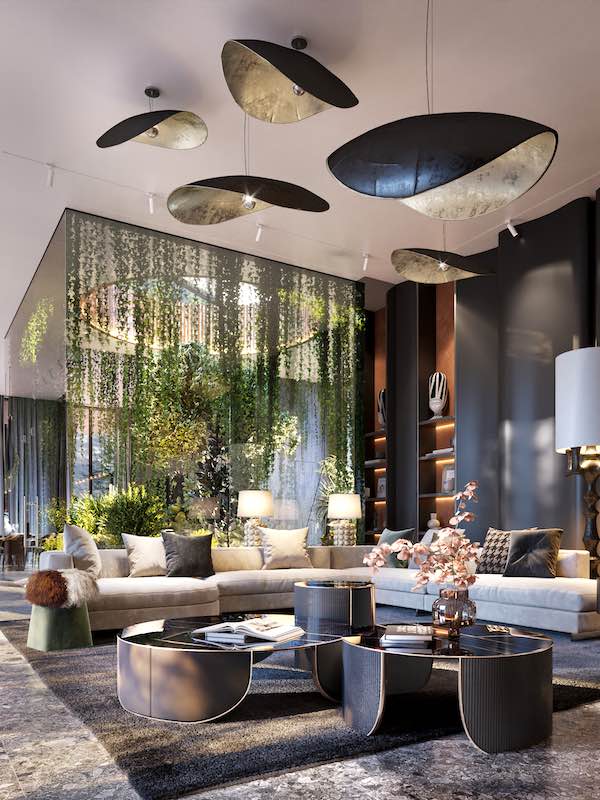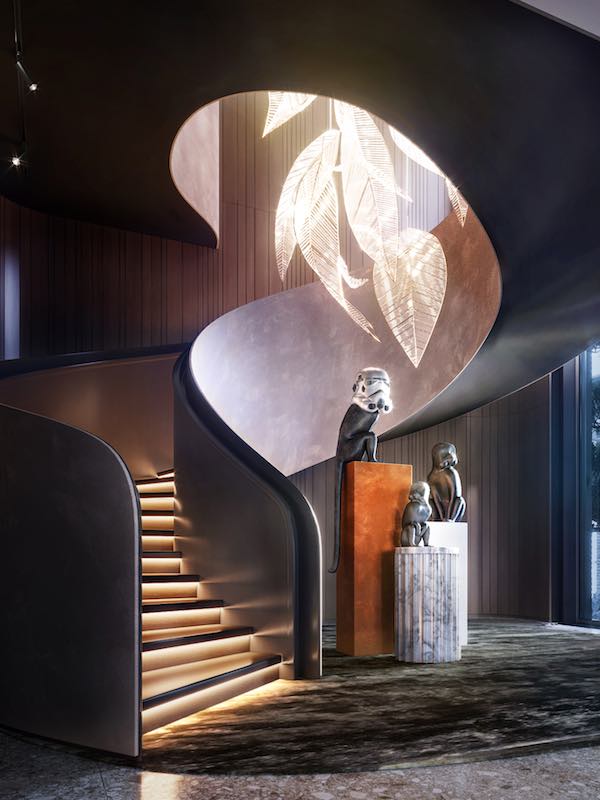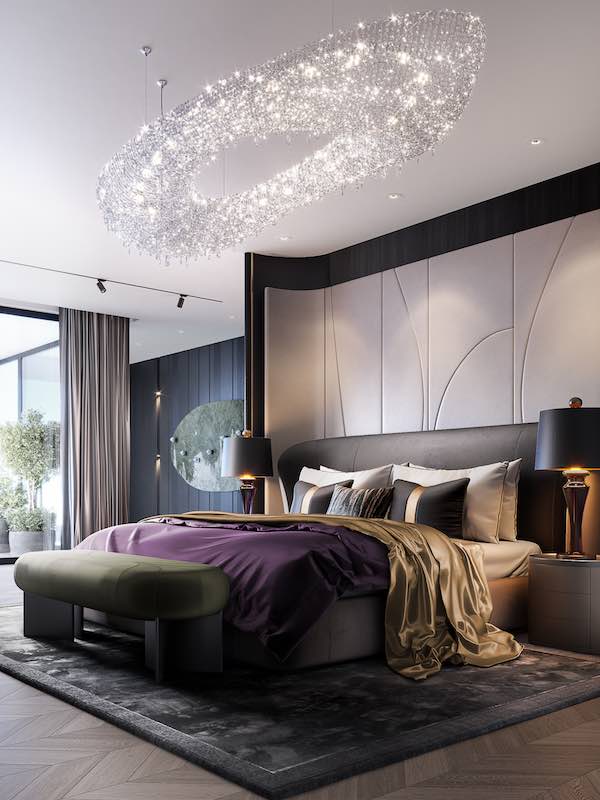 With a team of more than 100 professionals from a wide variety of areas of design, architecture, and construction, Studia 54 strives to create and implement designs that are aesthetic, modern, and functional. "Our team is the force of the design of the future. We work mainly with the premium and luxury segment of the market." Based in Dubai, the UAE, the Studia 54 group consists of three unique brands, with its business scope covering all sectors of the world of interior design and architecture. "Our team of experts from a wide variety of areas makes dreams of a luxurious and comfortable life come true."