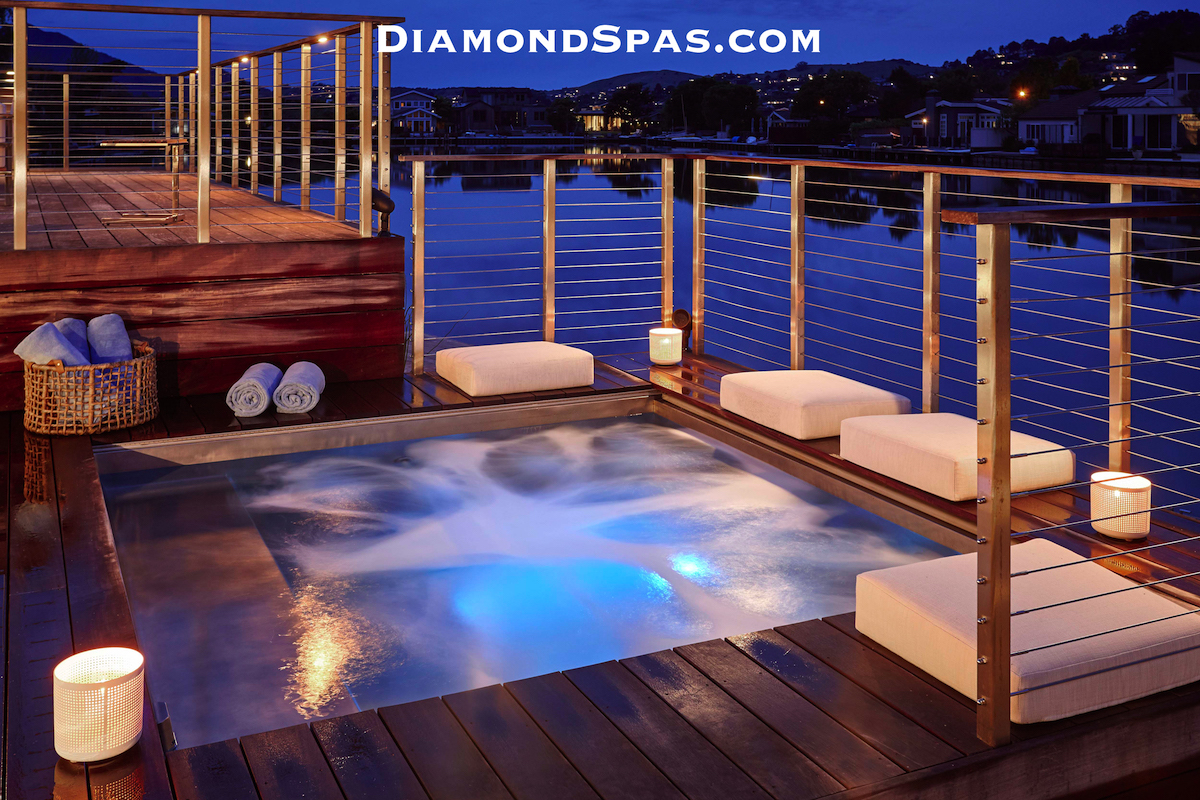 Diamond Spas, Inc. is a custom metal fabrication company consisting of two separate divisions, servicing two unique luxury markets. Diamond Spas pool and spa division consists of spas, swimming pools, glass-walled pools and spas, swim spas, cold plunge pools and water features.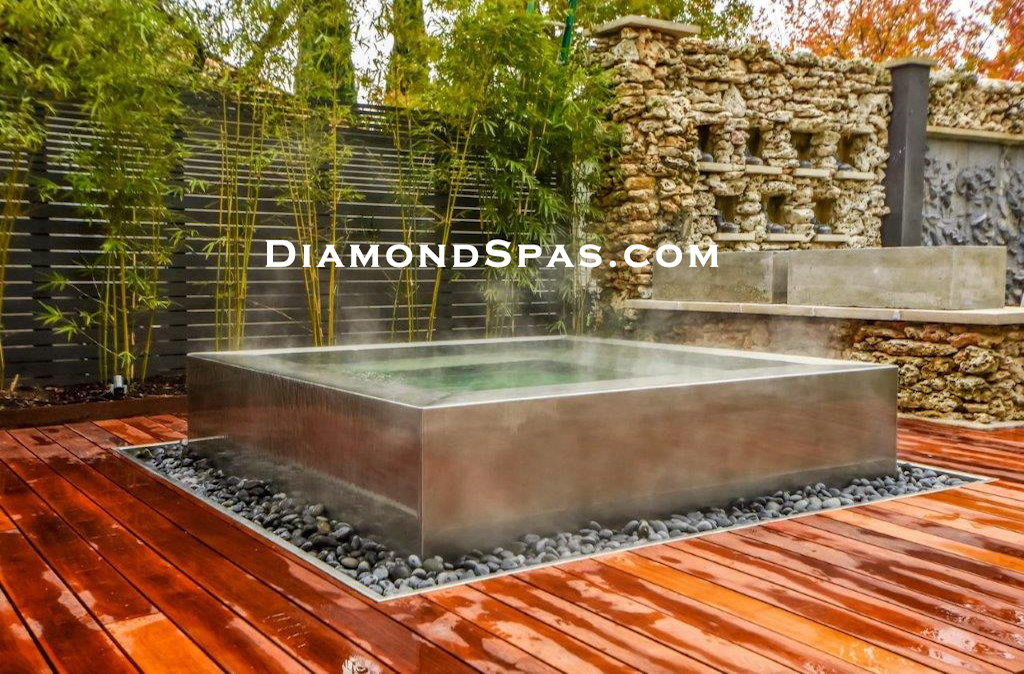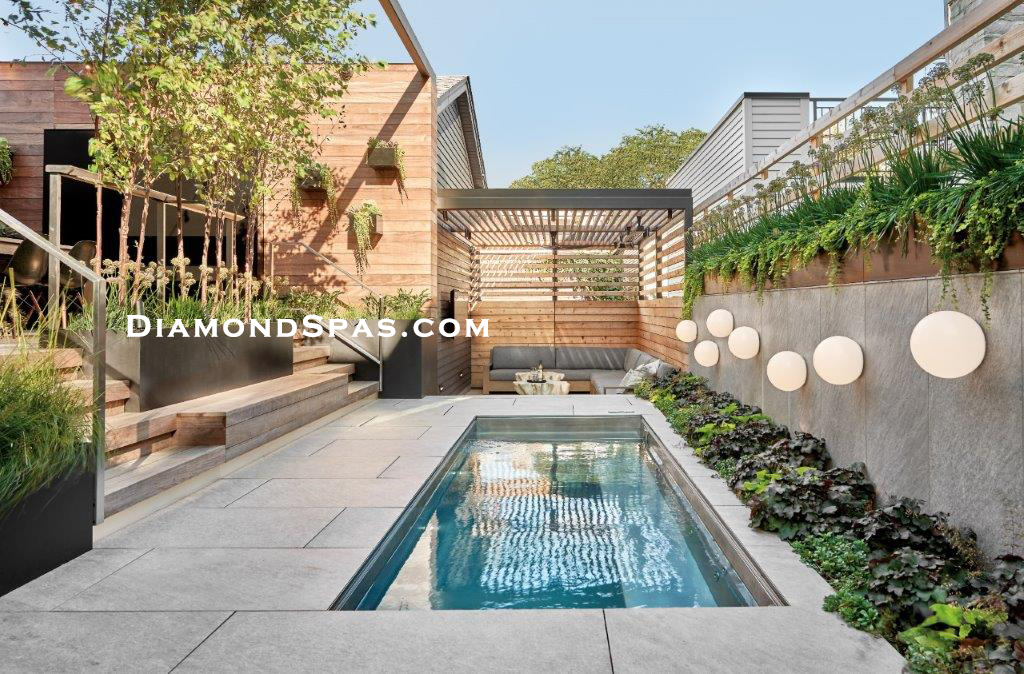 Our engineering teams can offer many design options. Those being multiple pool and spa seating arrangements, waterfalls, varied depth seating areas, cool down areas, vanishing edges, acrylic/glass walls, and panels, interior stairways, automatic safety covers, LED lighting, and custom equipment packages can all be engineered to accommodate the client's preferences.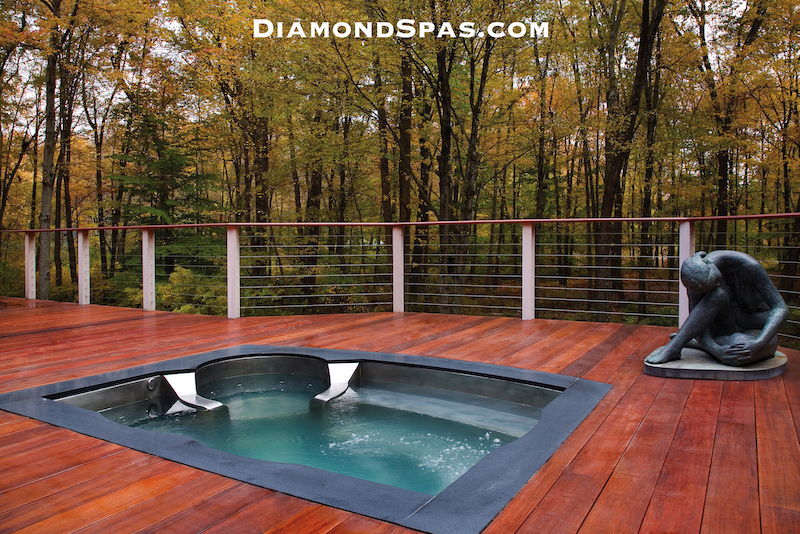 The kitchen and bath collection offers luxury custom indoor and outdoor bath fixtures consisting of Japanese baths, whirlpools, air and microbubble systems, shower pans and sinks. Diamond Spas believe in the freedom of expression. Every product is designed to fit the specific needs of individual clients. With over 35 years of fabrication experience, we have the talent and expertise to accommodate these requests.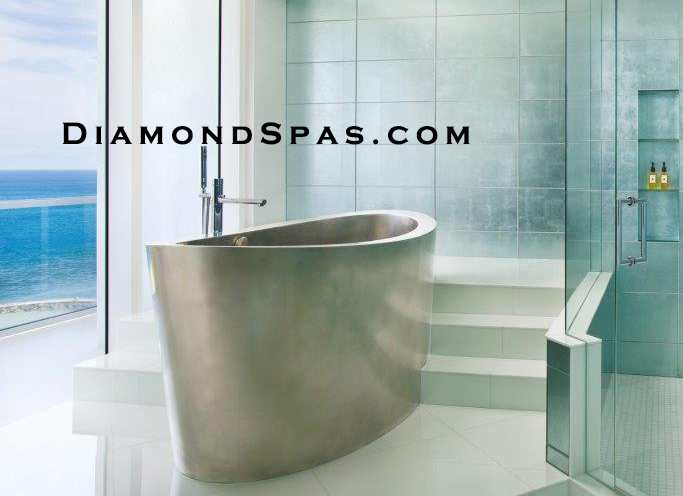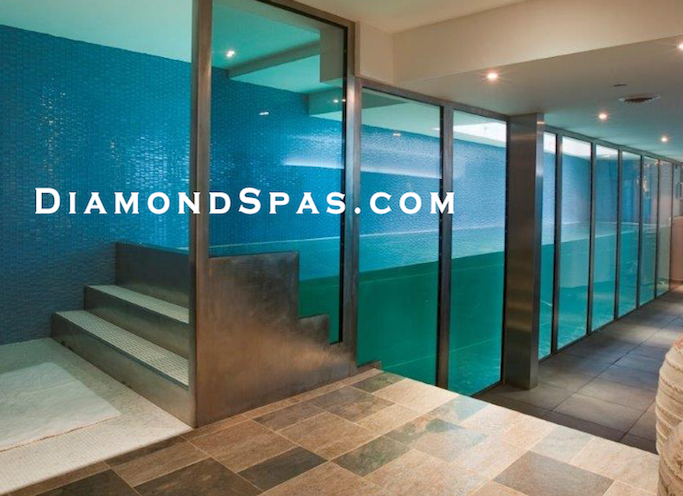 All products are constructed of the highest quality stainless steel or copper. Metal delivers superb spa durability and design flexibility guaranteeing no boundaries when it comes to dimensional requirements enabling the Diamond Spas engineering and fabrication teams to the flexibility of creating the most design-savvy products the market has to offer.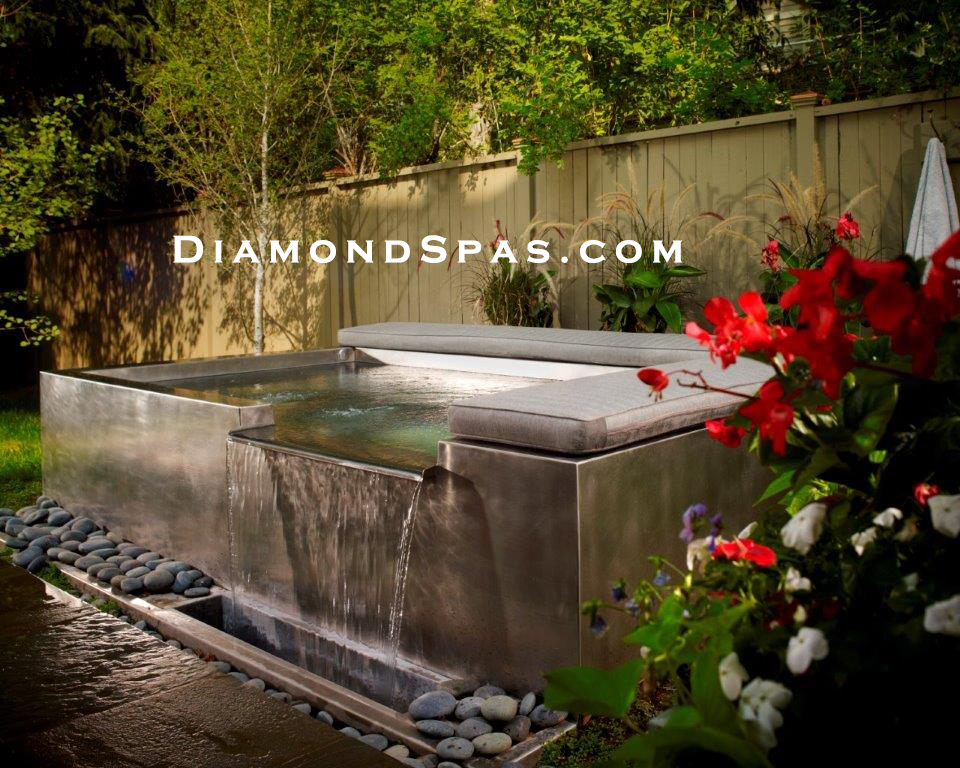 All Diamond Spas products are TIG welded, creating a precise clean flowing seam. This focused attention to detail and fusion of signature style and simplicity of handcrafted beauty, perfected by Diamond Spas, has endowed us the skills and talent to produce inspirational products that will heighten the visual interest of any room or outside living area.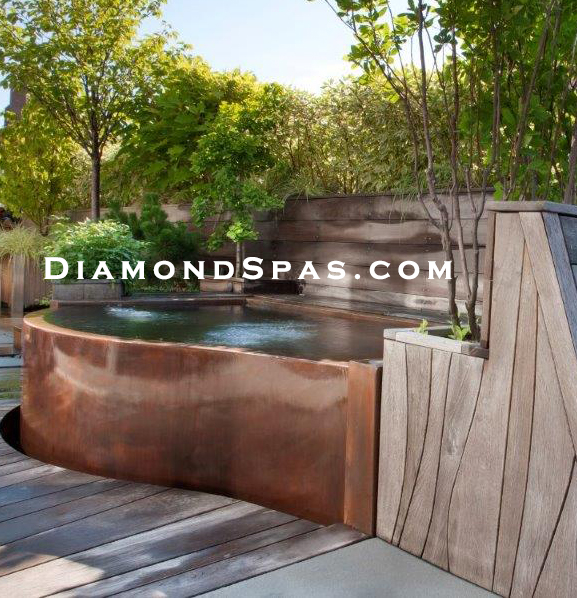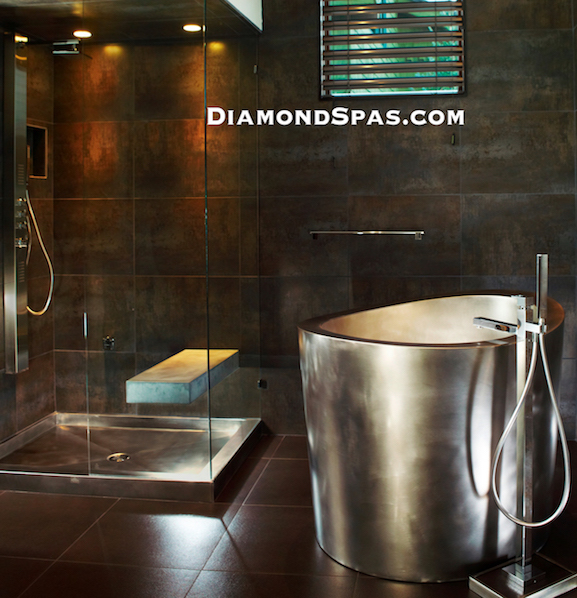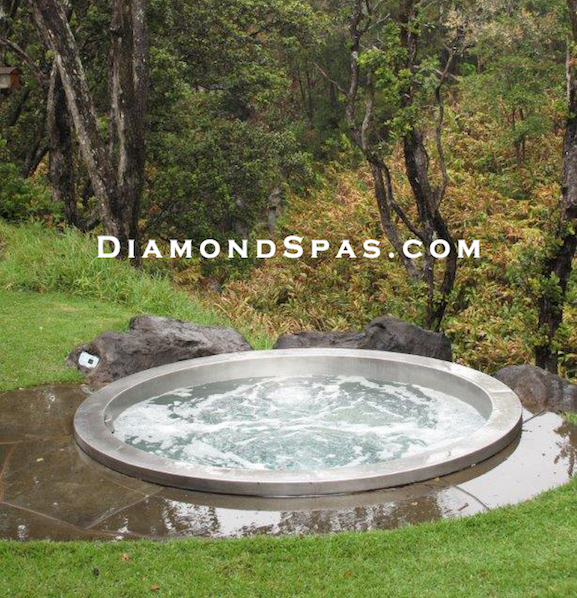 We have been catering to upscale residential, commercial and hospitality markets across the globe since 1996 selling to architects, naval architects, landscape architects, contractors, developers, interior designers, and homeowners. We specialize in rooftop pool and spa installations and is the perfect product for superyacht design and construction. Please visit our website to view the unlimited possibilities available when working with Diamond Spas.
Contact:
[email protected]
www.diamondspas.com
1.800.951.7727 | Fax 866.605.2358
4409 Coriolis Way
Frederick, CO 80504