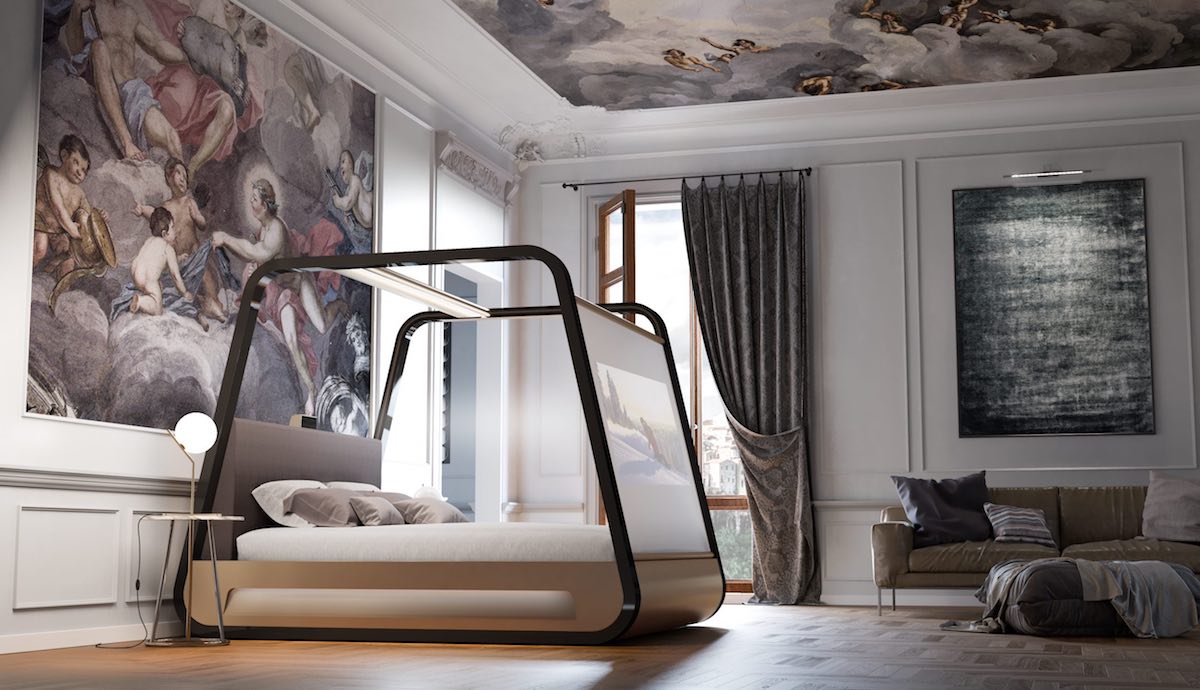 Sleeping well is more important than ever. It doesn't only influence your mood, it helps your body stay healthy. There are various tips to improve the quality of your sleep: steering clear of caffeine and alcohol, increasing daily exercise, adding supplements to your diet, and the list goes on. Many swear they sleep better in hotels than at home. Researchers have proven that it might be not only because of the bedroom's cooler temperature, clean bedding, and better mattresses but also because hotels are viewed as escapes from the daily routine. We found these unique extravagant beds to help you sleep in luxury.
Animi Causa ‒ Feel Seating System Deluxe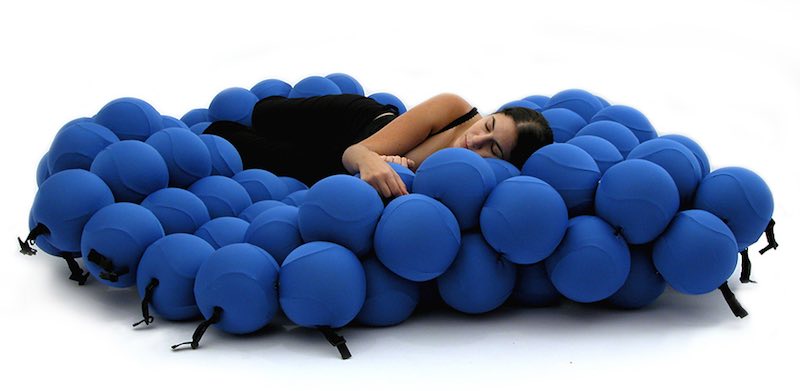 Animi Causa boutique has been getting much attention for their Feel Seating System Deluxe which is made up of 120 foam balls attached to each other with an elastic fabric that can be shaped in any design you desire. It can lay flat as a bed, rolled up as a sofa or adapted to any shape to accommodate any sleeping position. It is available in two colors: red or blue. The company's idea was to create a product that reflected the ever-changing emotional state of the body. Not only is it ridiculously comfortable and functional, but it's extremely stylish. It's a system for the evolution of the "emotional state of the body."
Lujo Living ‒ Freestanding Hammock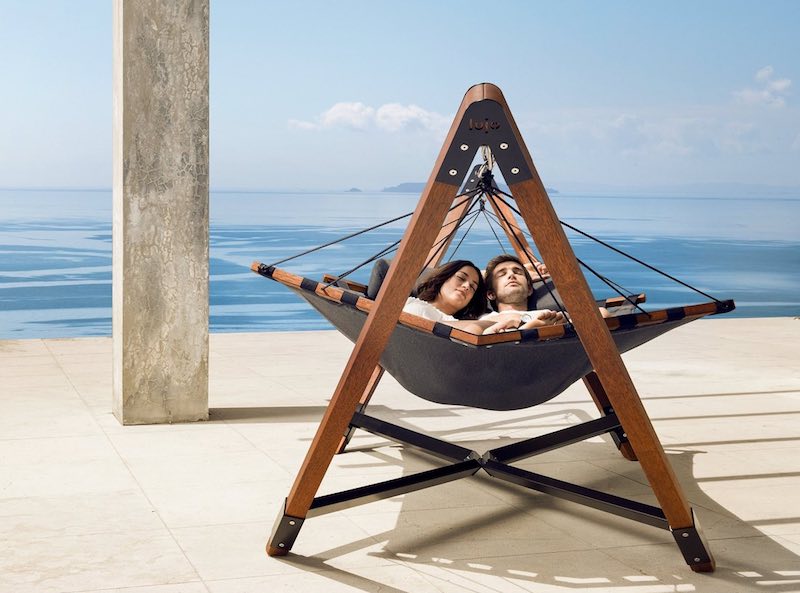 The New Zealand-based furniture designers at Lujo Living craft relaxation-inspired furniture to promote tranquility and next-level relaxation. Their Freestanding Hammocks are built with both their customers and the weather in mind as they are made with only the finest quality marine components: kwila hardwood, powder-coated aluminum, and water resistant and breathable fabrics. These luxury hammocks are portable allowing you to move it from patio to pool to garden with ease. Cuddle up for an afternoon nap or slumber under the stars with this ensuring product.
Hi Interiors ‒ HiBed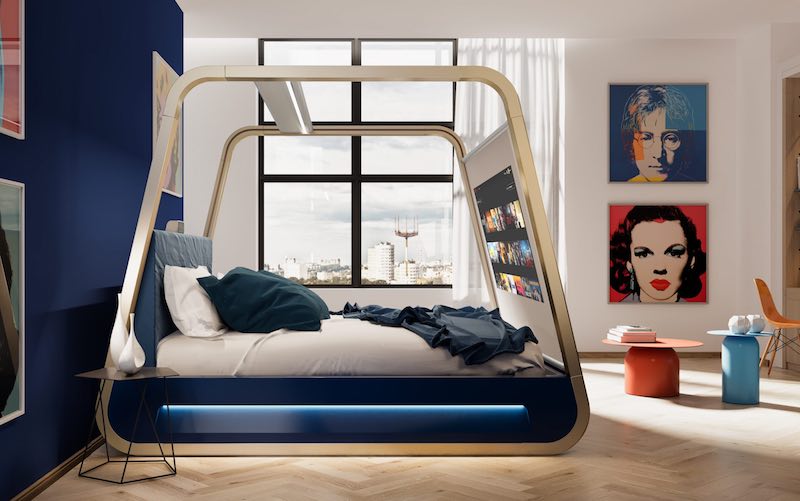 The HiBed was designed by the Italian architect Fabio Vinella who is known in the industry for his commitment to accelerating the technological evolution of furniture. The HiBed takes the canopy style surrounding design that integrates smart technology into the framing system from his first version, the HiCan. With this newest innovation, the HiBed has an upgraded built-in bedframe app that controls a built-in 4k projector with retractable 70-inch screen and speakers. The app also monitors room temperature, air quality, and noise level, and also tracks sleeping patterns. HiBed comes with an ambient light that can be switched into night light, reading light, or smart alarm that can be programmed with music, news, and weather notifications.
Universe Architecture ‒ The Floating Bed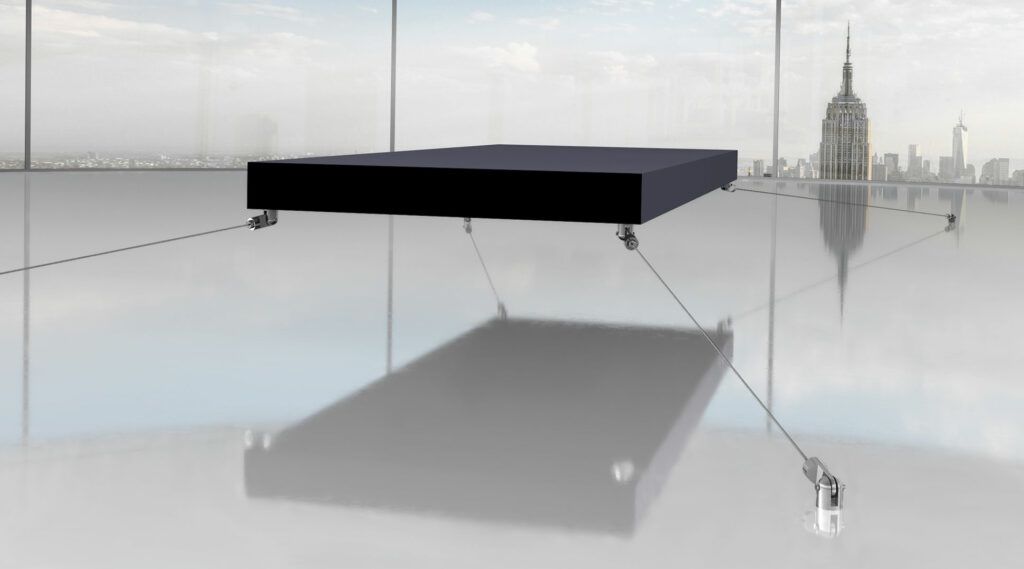 When Dutch architect and founder of Universe Architecture, Janjaap Ruijssenaars, realized that the common denominator for not only architecture and design but life on earth is following the law of gravity, he wanted to create something "against" it. Inspired by the Monolith from Kubrick's movie '2001 A Space Odyssey,' he created the Floating Bed. The frame is a simple black rectilinear board that appears to float. It took him seven years to develop the perfect permanent, non-degrading magnetic support system. The bed appears to levitate due to magnets placed in the bed that push away from magnets on the floor. The power generated by opposing magnets makes the $1.6M bed float.
Purchasing any one of these beds looks more like purchasing a piece of art. And if hotels are considered escapes sleeping in one of these beds seems an unforgettable experience. Who will ever want to get out of bed?