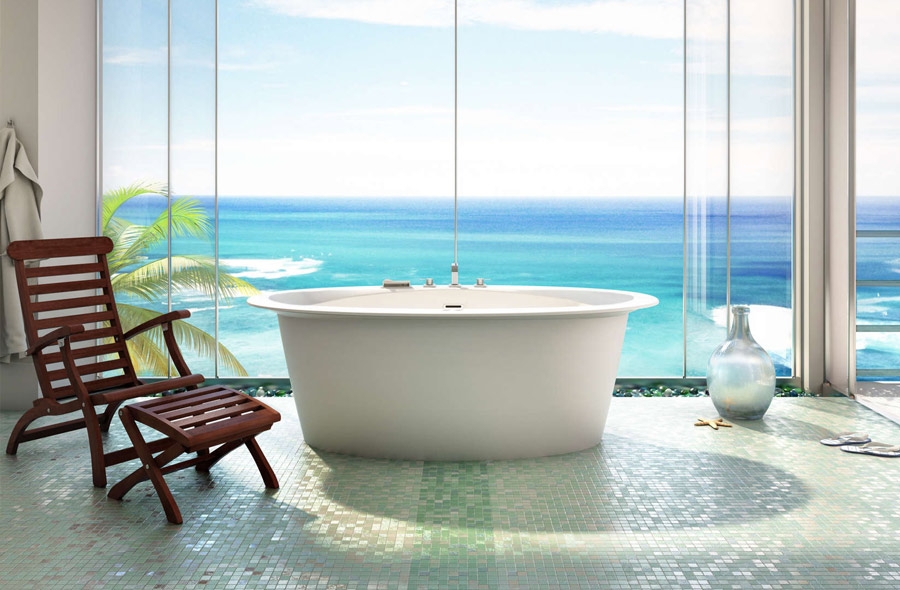 For over 35 years, BainUltra® has led the development of therapeutic baths, creating a full range of products that deliver unique user benefits. Known for its exceptional therapeutic concepts, the company is dedicated to inspiring a new art of living based on relaxation, health, and well-being experiences.
Its mission is to transform the bathroom from the ordinary to the inspired, by making it a fully personalized space that uses the best designs and therapies that will cater to the needs of your body, mind and soul.
All BainUltra baths have therapeutic qualities . Their design is based on ergonomic principles, and their shape is sculpted to provide the ultimate in comfort and performance and to optimize the impact of therapeutic care rituals for the whole body. These features help you to use your bath in multiple ways to meet your specific needs. Their architecture considers the many ways space can be used, while the integrated state-of-the-art therapies deliver benefits that enhance overall health. The Therapeutic Bath platform comprises two product categories: THERMOMASSEUR® and THERMASENS™.
ThermoMasseur® baths with our Geysair™ technology deliver a warm, air-jet massage that prepares the body for deeper relaxation – It's The Best Massage a Bath can Give®.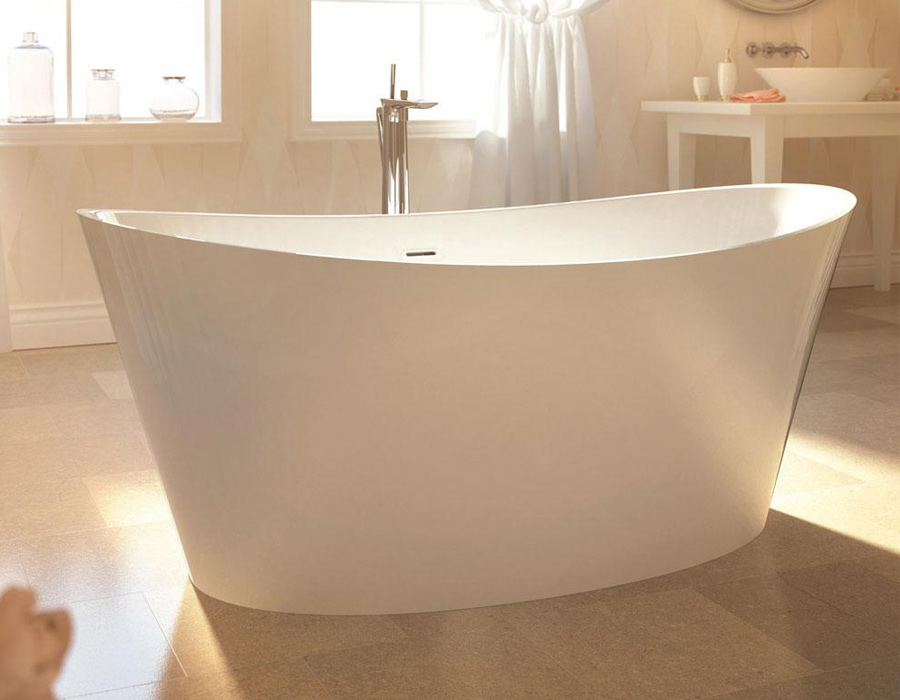 The Evanescence 6636 bath, delivers hydro-thermo massage with the added bonus of having ultra thin sides. This freestanding bath will delight consumers with its flowing modern lines: a prestige bath that makes a great centerpiece of any bathroom.
BainUltra variety of Therapeutic baths are available in a in a wide range of installation types: Freestanding, drop-in, alcove and Theatre-Stage®.
Freestanding, Drop-in, Alcove and Theatre-Stage®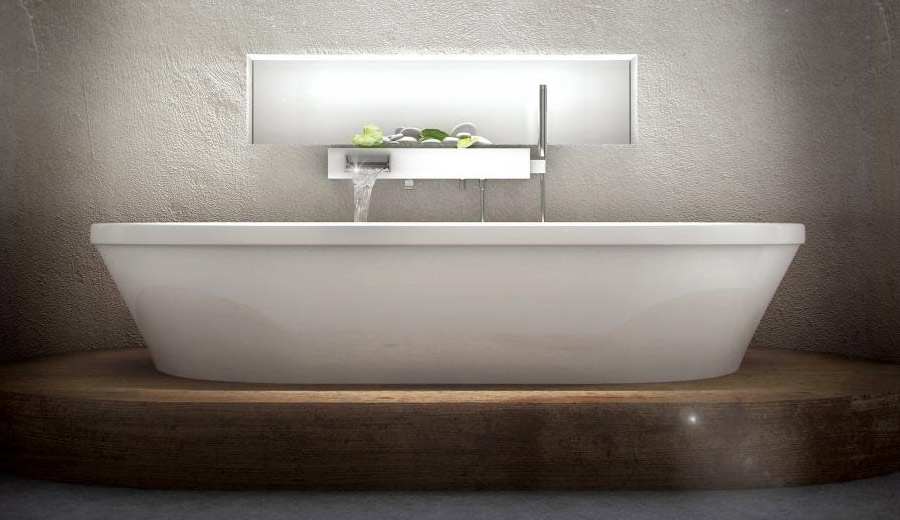 Amma oval 7242, Theatre Stage® installation. For those times when you want to share your massage experience, the two-person tubs in the Amma® collection offers independent temperature controls for the backrest and headrest of each bather. You get togetherness and personalized comfort.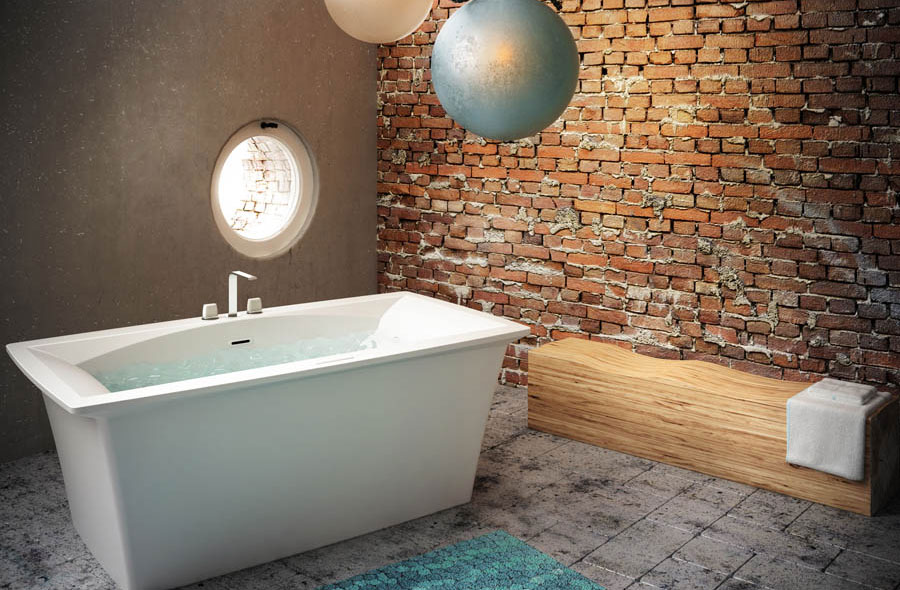 The Ora™ collection of therapeutic baths evokes simplicity, femininity and elegance. This freestanding Ora 6636 is ideal for smaller bathroom. Benefit from the hydro-thermo massage effect and feel the tensions melt away – a feeling enhanced by the discreet yet oh-so comfortable headrest.
More recently, BainUltra created the ThermaSens™ category of therapeutic baths, to deliver sensory experiences that will help you enjoy the moment and let go to attain a state of serenity. ThermaSens encompasses 3 therapies:
Essencia oval 7236 Thermasens bath, with the Aromacloud™ that delivers a gentle enveloping haze of essential oils. Also feel the warmth of the WarmTouchSell™ hearting zone built into the inner shell of the bath. Finally let color stimulate your senses with the Chromatherapy lights.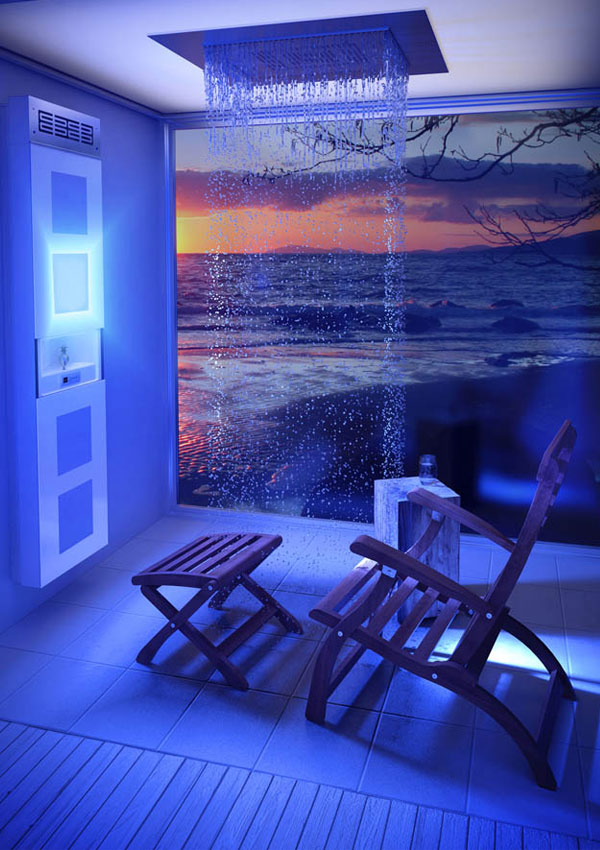 Therapeutic Care Unit
Care units, another BainUltra technological innovation, are systems that provide alternative therapies that are proven, age – old approaches to improving well-being. By creating sensory experiences, care units help you attain a different physical and emotional state.
BainUltra care units are a singularly unique product category that can transform your bathroom – that most utilitarian of spaces – into a special place dedicated to bettering your overall health. They allow you to incorporate new therapeutic products so you can indulge in daily personal rituals for relaxation, health, and well-being.
Complementary Products Akasa®
Akasa is BainUltra's unique line of complementary items, including essential oils and the bath pillow and other products, are specifically designed and manufactured to help you derive more benefits from your therapeutic care sessions.
To complete a massage session or to prolong the relaxation benefits right in your own home with this massage table that can be installed over most of BainUltra freestanding baths. Also by using the espalier stretching ladder in the morning time will help to wake up your body and feel reenergized to start your day.
For more information on BainUltra product line, contact us at [email protected] or call our customer service at 1.800.463.2187. Visit BainUltra.com