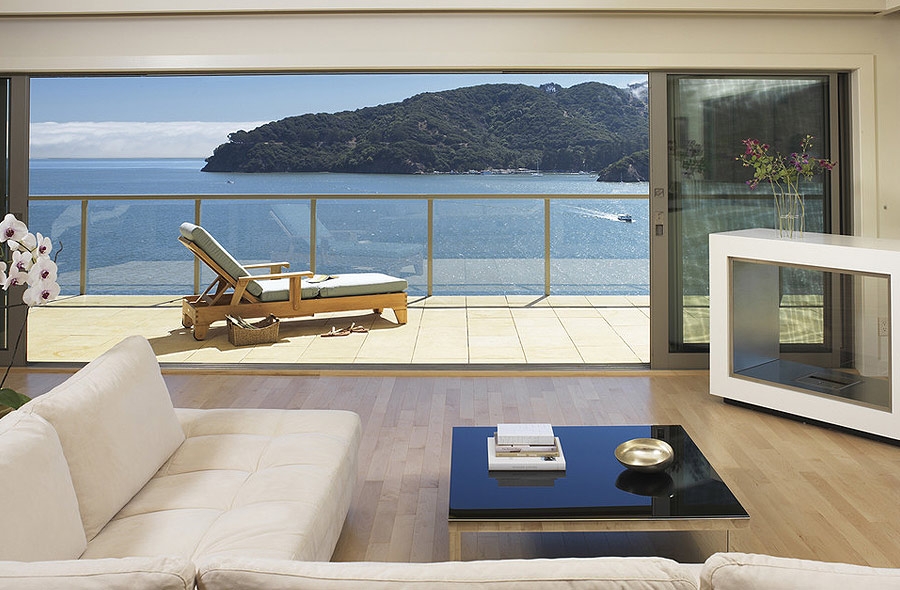 Since 1961 Fleetwood has been manufacturing modern style windows and doors for luxury homes.
Our dedication to architecture and high standards has established us as the leader in the market. Innovative and often imitated.
We appreciate the amount of time it takes to properly research doors and windows. We believe you will discover that Fleetwood offers much more value than any other window and door company. If possible, visit our factory or a dealer showroom. Once you have operated one of our life size doors (the bigger the better!) you will understand our reputation.
Exceptional Extruding & Finishing
Each extrusion is treated with a proprietary process that reduces cooling lines (most visible in clear anodizing).
Standard anodize is Class I compared to the half thick Class II.
Standard paint is Kynar 70% compared to a 50% content or polyester and/or acrylic bases.
Aluminum extrusions are produced within 30 miles of our factory.
Larger Glass Openings
Casements 7′ tall (Made possible with thicker aluminum walls and welded and keyed corners).
Sliding door panels 12′ wide. (Made possible with creative aluminum wall positioning).
Hinged door panels 12′ tall. (Made possible with heavy aluminum walls and welded and keyed corners).
Pivot doors 8′ wide. (Made possible with Rixon floor closers).
Folding doors 10′ tall.
Superb Rolling System
"Archetype Mammoth" stainless rollers come with authentic Swiss bearings, assembled in our California factory.
Stainless track insert (not a cap) creates ideal concave/convex relationship.
Stainless insert becomes stronger as weight bears down whereas capped aluminum weakens.
Insert creates separation of roller edges from aluminum.
Exclusive Locking Hardware
Patented "Archetype" locking hardware, designed and manufactured by Fleetwood.
Exposed hardware is electro polished #316 stainless.
Thermal Energy "Struts"
New designs and re-designs incorporate "strut" technology.
Creates more attractive and sleeker shapes than the typical method.
Struts all for stronger extrusions without compromising thin lines.
Sleek, Linear & Clean
1-7/16″ perimeter sight line (Kona 3800)
18′ tall sliding door with a 2-1/8″ vertical line
Hinged door with a 4-7/8″ glass-to-frame dimension (Tahoe 3200).
Aluminum "Steel Look" casement and hinged door boasts a slender 1-1/2″ sightline.