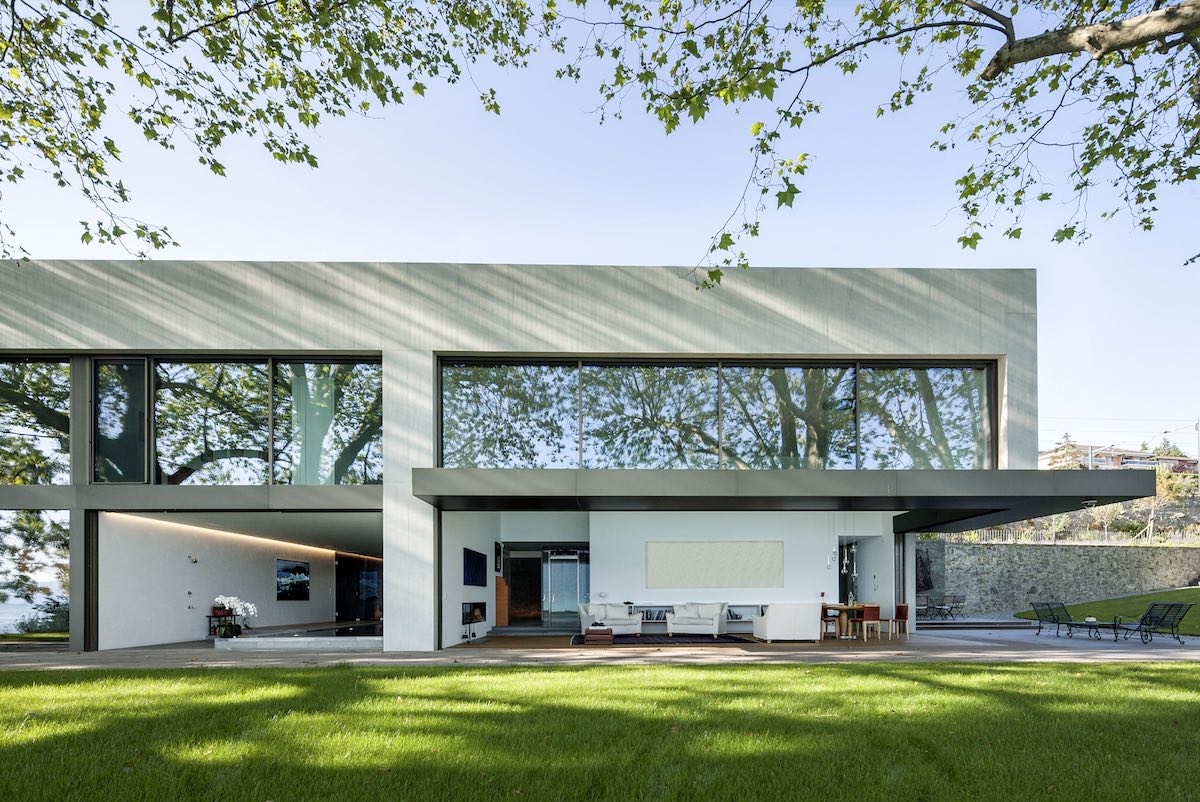 Entire glazed walls silently disappear into the ground at the touch of a button. The silent and swift descending experience that never fails to impress.
The HIRT retracting wall system is the perfect solution when you want to embrace a full indoor/outdoor experience. The entire wall can disappear without having to stack any panels, creating a highly unique and impressive feature. The HIRT retracting wall transforms any space by merging the interior with the exterior landscape and revealing what was hidden behind a wall. The movement of the wall brings fluidity into the static space, opening up new possibilities. The outside air, light and scents are introduced into the room without having to step outside.
The retracting wall is precision engineered and manufactured in Switzerland. The system was invented in Switzerland to withstand all types of environments and extreme climatic conditions. It can handle salty marine environments, tropical, humid climates, or snowy areas. The HIRT Retracting Wall is available for installation in North America by Goldbrecht. There are currently half a dozen systems installed in California alone, including the tallest units ever to be installed at 22 feet high in The Century Plaza Hotel in Los Angeles, with additional projects in New York and Texas.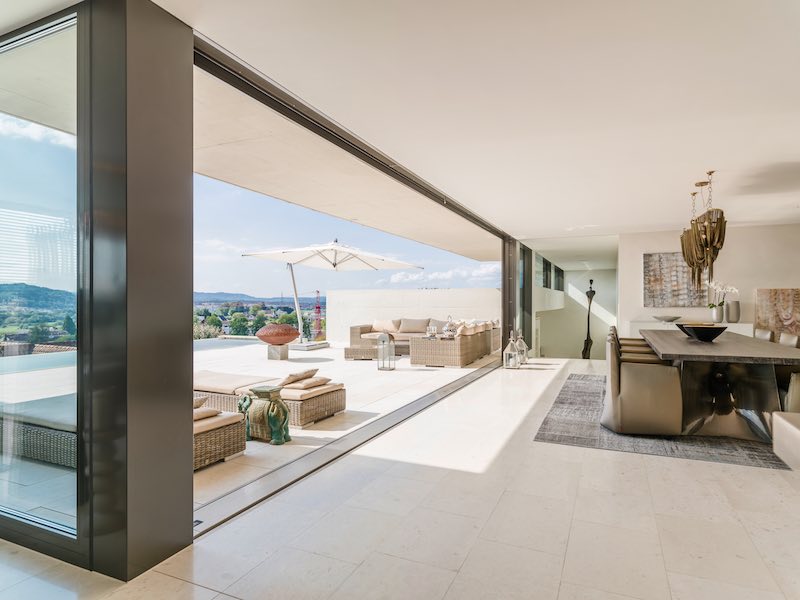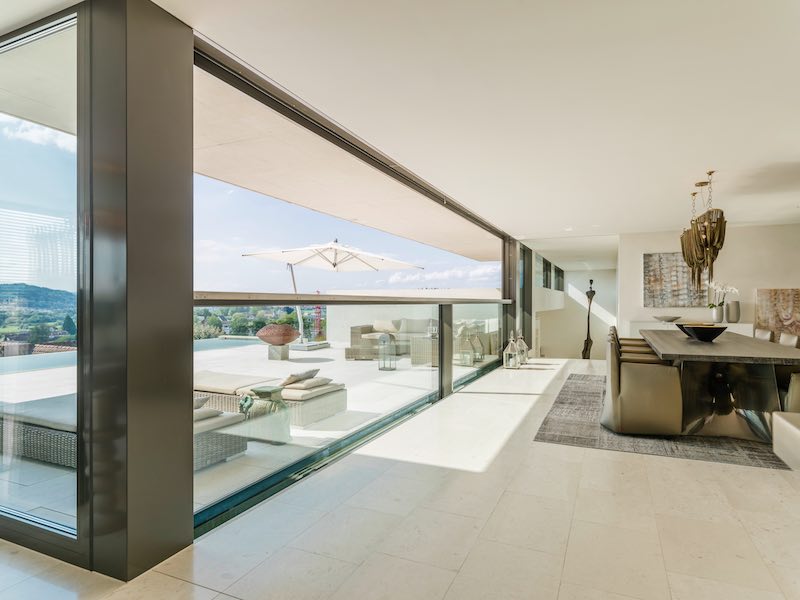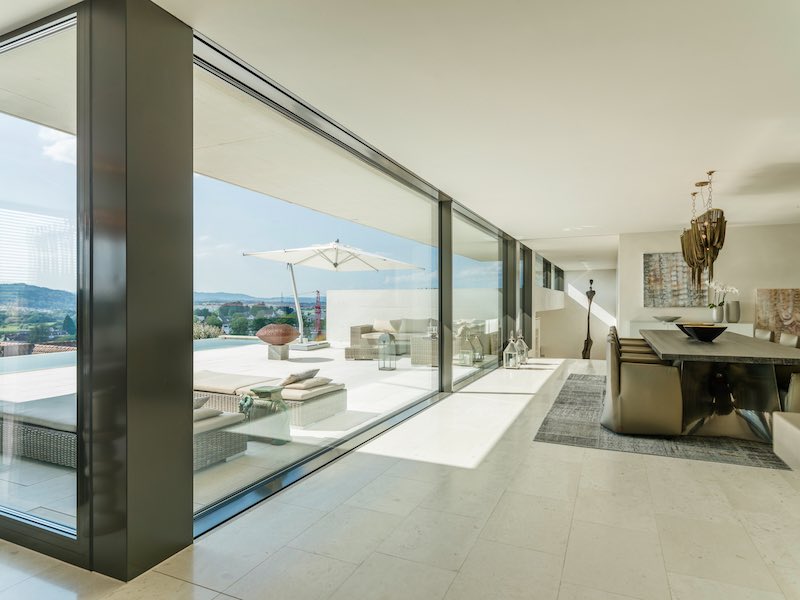 "Homeowners don't realize what an amazing system they have ordered until after the system has been installed", explains Jessica Kim, Director of Sales & Marketing of HIRT USA. "We've seen our clients in complete awe after they operate the system within their homes, and they become busy with throwing cocktail parties to present the system to their friends and acquaintances. They sometimes retract the system just ¾ of the way and use the top of the descending wall as a ledge to place their drinks and hors d'oeuvres! The moving wall becomes a part of their lifestyle."
The HIRT retracting wall system is tested to be air and water tight, fitted with pneumatic seals that automatically inflate, not allowing any air to pass through. The system is also thermally broken to include the best thermal properties. They have also been tested for safety according to strict compliance with EN standards and other safety standards, meeting or exceeding global standards.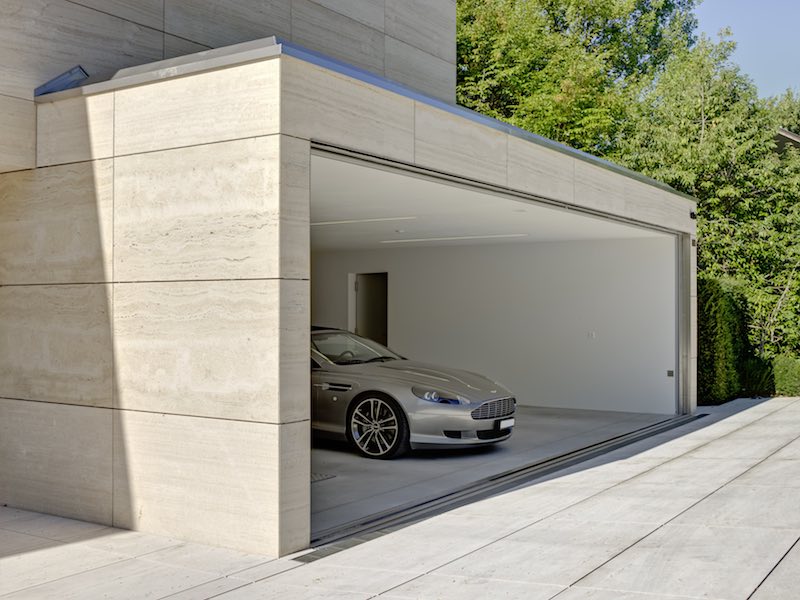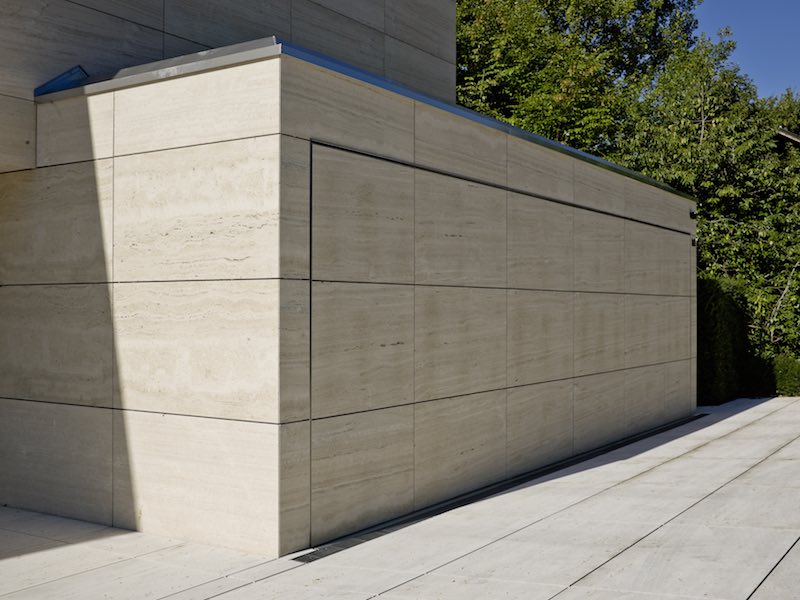 All different types of materials can be used for the wall, such as glass, stone, and wood. Swing doors and sliding panels can also be integrated within the retractable wall. The systems are used not only in residential settings to open up the main living spaces to the outside, but they are also the perfect fit for commercial spaces such as restaurants, cafes, showrooms, and garages. The HIRT system is custom made with a wide range of available solutions, sizes and shapes. The widest unit installed to date is 66 feet wide, and the tallest unit installed is 22 feet tall. The USA facility is located in Los Angeles, CA, where an operating system can be experienced.
Website: goldbrecht.com
Instagram: @goldbrechtllc
Facebook: facebook.com/hirtusa
Email: [email protected]
Phone: 310.988.4455