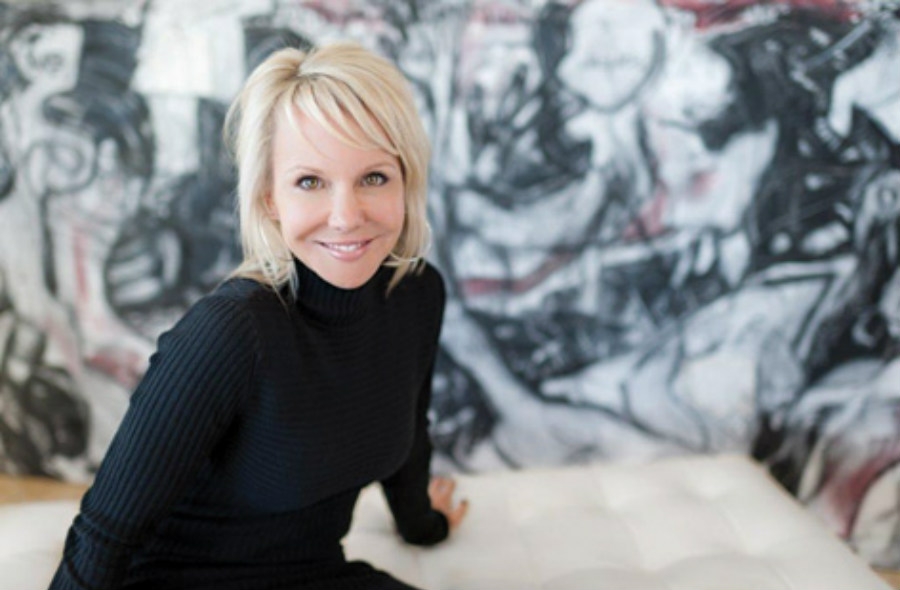 When Anita Lang talks about interior design, she literally glows. A beautiful smile illuminates her entire being, and her passion radiates out.
To anyone watching, it is clear that her natural talent and her daily work are in complete harmony.
Anita Lang's enthusiasm for creating uplifting and inspiring interior design has been the driving force in her career. She founded IMI Design, an upscale, full-service interior design studio in 1992 to serve her clients in their quests for the ultimate luxury and comfort. According to Anita, life should be full of nothing but spectacular. "There is no room for mediocrity in design," she says.
In describing her work, Anita Lang becomes just as animated when she points out what she loves as when she talks about what upsets her. "I cannot stand a wasted opportunity," she says passionately. "In life and in design, every moment, every experience and every space should be used to its absolute fullest. Only then can we see and participate in its true potential and greatness."
Lang and her team at IMI Design constantly stand up for their clients' dreams, no matter how impossible they seem. With a sparkle in her eye, Anita Lang adds: "Just because something has not been done before does not mean it cannot be done." One simply does not say "no" to Anita.
With an established presence and active projects in Scottsdale, Arizona and Tahoe, California, Anita's team specializes in pre-construction and pre-renovation interior design in both residential and commercial projects. In this approach, IMI Design's interior designers work with architects, builders and contractors to ensure that their clients' interior spaces flow effortlessly with the architecture. IMI's ongoing commitment to perfection in design is reflected in the numerous awards and recognition for the team's work in decorative and structural work.
"When you walk into our spaces, they always resonate with serenity, beauty and truth," she adds.
Anita Lang ended with a challenge to the readers: "When you're in your home or office, take a moment to notice the space around you and see if it resonates with your core values. Is there a sense of belonging? Or did you settle for something less than ideal? Imagine the impact on your life if you lived each day in a space that is truly inspiring."
Allied Member ASID, LEED AP Certified, NCIDQ Certified,
Certified Interior Designer California CID#6539