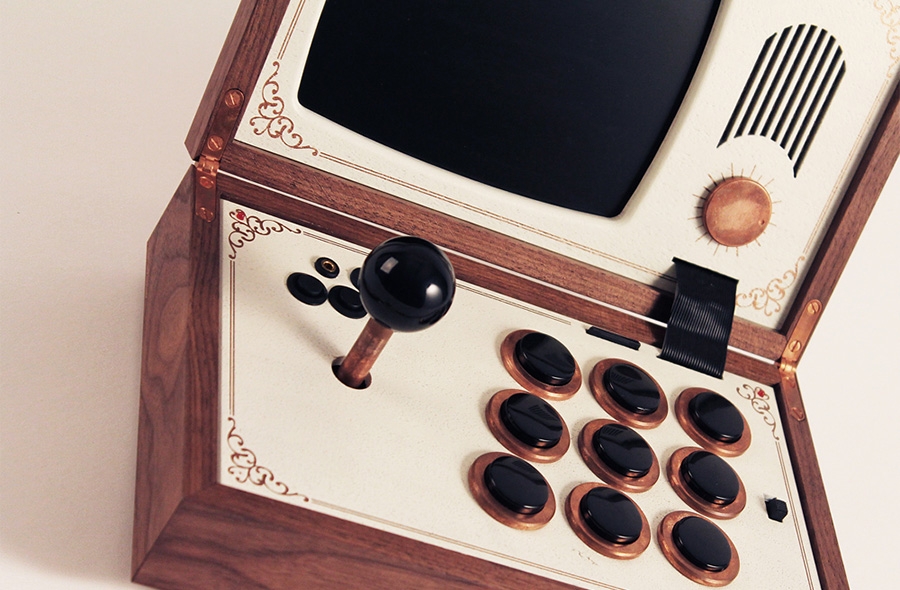 A New Swedish World Class Designer LoveHulten.com Love Hultén is a new bright Swedish star in a long tradition of acclaimed Scandinavian designers, innovators and craftsmen (both men and women).
His heritage is quite distinct. Technique, ornamentation and finish hark back to the Swedish country folk's old rural skills. We can feel how the slow and thorough caring for detail of the old masters manifests in Love Hultén every piece.
However, what sets Love Hultén apart, is how he fuses slow design and artisan knowledge with popular culture and twenty-first century technology. His items are both playful and mysterious, and a loud statement in a world of throw away excess and economic efficiency gone awry.
"Man cannot discover new oceans unless he has the courage to lose site of the shore."
By working with materials that, without regular maintenance and daily care, develops patina, the longevity of Hultén's products are extended. The products breathes through time, rather than get suffocated by it. Hultén carefully selects the finest natural materials to provide strong and lasting products. Everything is produced, polished and assembled in Hultén's small-scale workshop in Gothenburg, Sweden.
Scandinavian design has for long been internationally recognized for its coolness and simplicity. Love Hultén's aesthetics is both an embracement and a rejection of this approach. Hultén designs are based on a delicate balance between less and more. Just as there is eternal beauty in the simple, the simple may also disguise a lack of content and meaning if reduced to a mere manner.
Love Hultén's works celebrates the ancient story-telling, the mystique and the sensibility that runs through Nordic history and mind, as well as the clarity and beauty in the minimal. There is a definitive kinship with masters like the Swedish painter John Bauer. Apparent is also the appreciation for the children's books illustrator Jan Lööf 's playful and inventive worlds that influenced Hultén as a child.
To avoid the watered out features and shallow detachment in the standardized Scandinavian "cool design" Hultén seeks to adapt the "less but better" approach by the industrial designer Dieter Rams. Thus, as much as Hultén enjoys filling his works with content, story and function, this will be revealed only to the ones who look closer and interact with the product. What will stand out to everyone, from long distance even, is the striking beauty of the clothes they wear.
Love Hultén has experimented with high-tech in many of his early works. He has built artful concept-computers that needs tending for its cooling, new age-ish modular lamps of bees wax and self cooling refrigerators on wheels. All in the most exquisite vestment.
Since some time Mr Hultén has been focused on computer game consoles in order to lift these up from a mere throw away item to a piece of collectible art.
Love Hultén's appreciation of computer and video games – and especially the early arcade games (known to
many for Atari's "Pong", Taito's "Space Invaders", Namco's "Pac-Man" to mention a few) has now led Love Hultén to create two new brilliant products: The R-Kaid-R, a portable arcade game console in wood and brass and equipped with a real joystick and protected by a custom leather bag AND the two player arcade game console R-Kaid 42.
Both R-Kaid-R and the R-Kaid 42 will now for the first time – and upon request – be made available for purchase, in a limited and numbered edition of fifty/colour and style.
R-Kaid-R (pron. arcader)
R-Kaid-R lets you enjoy classic games like Pac Man and Asteroids in first class, wherever you are at the moment. This handmade, portable console can store over 10.000 games. Add your own favorites and create a personal game library.
The wooden unit provides eight hours of gaming per charge and the custom made leather bag keeps the unit well protected. The R-Kaid-R is an exclusive toy for the dedicated gamer or collector. It's a link between the present and the past.
This gaming gemstone is truly a unique collectible item. A must have for all collectors!
From € 2,499, also available as custom made
R-Kaid 42 (pron. arcade for two)
A complete two-player arcade system divided into four segments, including a small PC console, with built in emulation for all of your favourite arcade games. On top of this console rests two wireless joystick pads and a mid-section containing all the necessary accessories needed. The detachable joystick shafts in solid brass are
screwed into the joystick pads in a matter of seconds with the aid of the included custom made screwdriver.
When not in use, the machine is assembled into an eye-catching artifact. The kurbits pattern for example is traditional folk-lore from the nineteenth century Dalarna, Sweden, rarely associated with high tech products and computer games, but rather to the homes of the painters and craftsmen of that era.
The assembly of the parts is convenient due to a nifty construction of hidden magnets inside the separate segments. The small form factor of the R-Kaid-42 grants you a wide range of interior options. When turned on, the console instantly boots into a customized arcade interface. You easily navigate through the menus with the joystick pads – no mouse or keyboard is needed! The joystick pads are charged by the included 12v power supply.
The R-Kaid-42 comes in a limited, numbered edition of 50 handmade units.
From € 3,299, also available as custom made.
Don't miss Love Hultén's first exhibition in USA, Los Angeles November 20-28, 2014 – Austere DTLA Showroom 912 South Hill Street, Los Angeles, CA 90015, USA