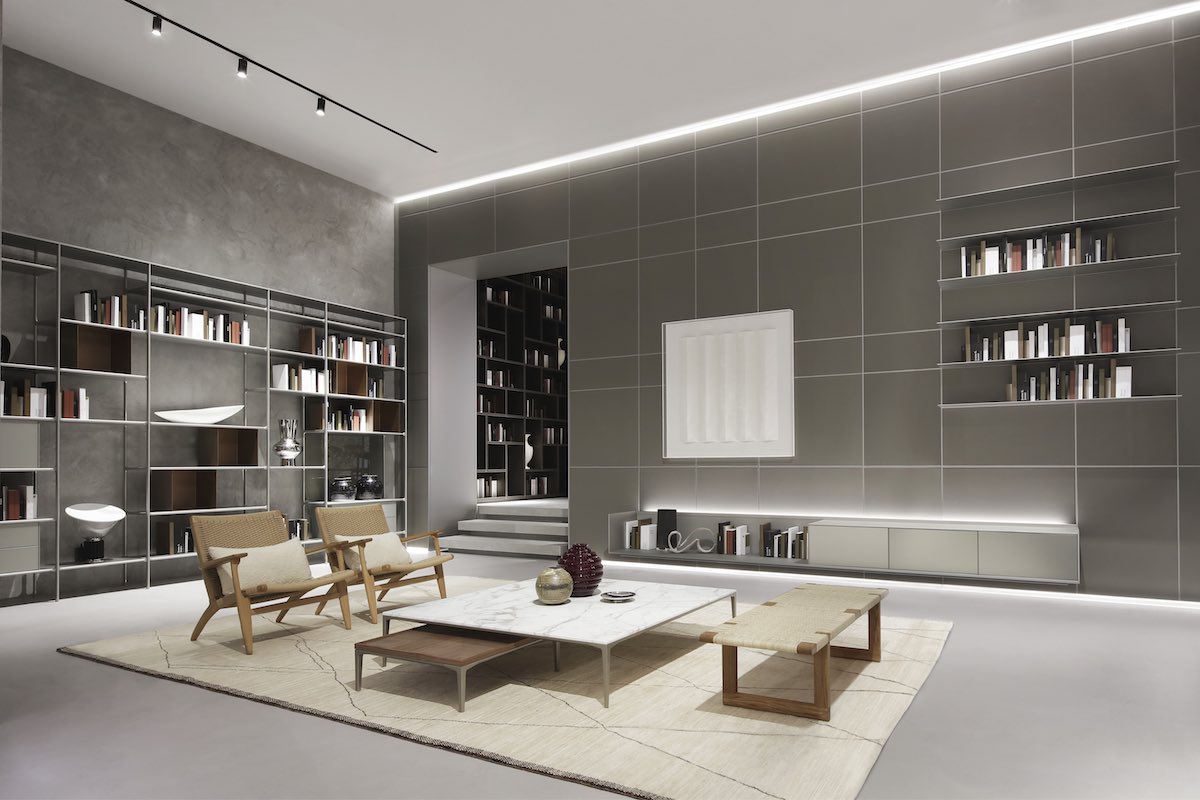 Leading Italian design brand Rimadesio has launched its first U.S. flagship store at 102 Madison Avenue in New York City, bringing contemporary furniture and storage systems that combine elegance with functionality to the North American market. Rimadesio is esteemed for its expert manipulation of glass and its juxtaposition with other materials to inspire new aesthetics.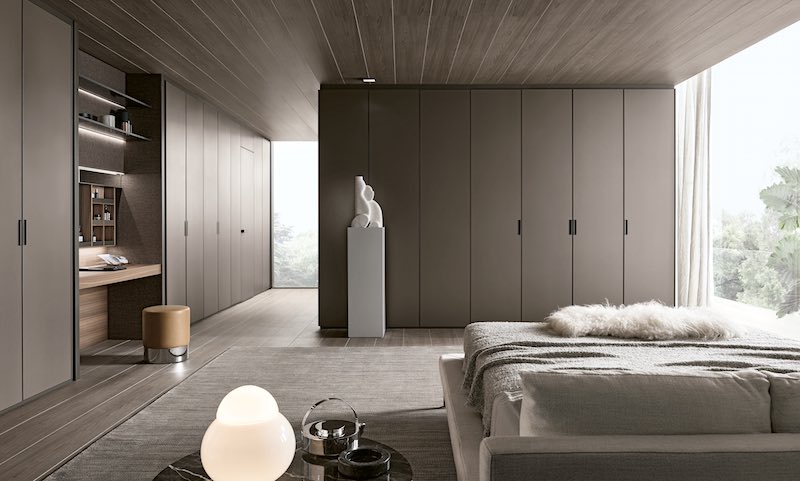 Rimadesio offers modular systems for subdividing environments and living spaces, including partitions, bookcases, closet spaces, walk-in wardrobes, and more. With their newest collection, New Interiors, the luxury brand introduces six designs focused on precise technological innovation, allowing for beautifully designed minimalist spaces with functional storage, modular surfaces that easily mold to each client's needs, and clean freedom of design for any project.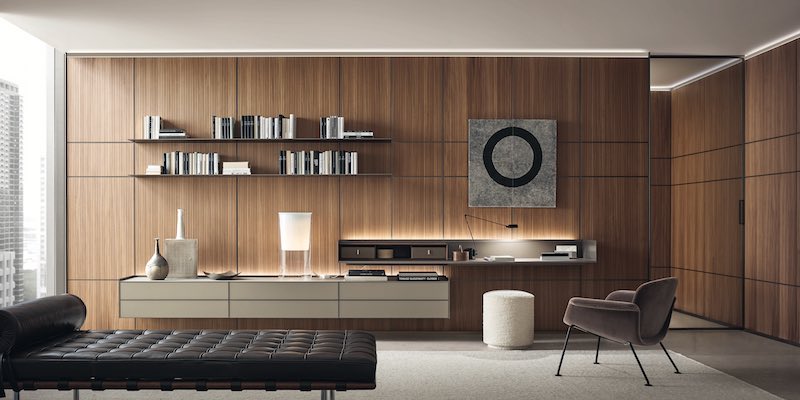 The New Interiors collection creates new compositions from existing Rimadesio pieces and innovative additions allowing for integration between systems and maximum solutions. With the ability to choose from a variety of design systems, each featuring neutral palettes evoking minimalism and natural materials, clients can freely adapt to their unique spaces with confidence.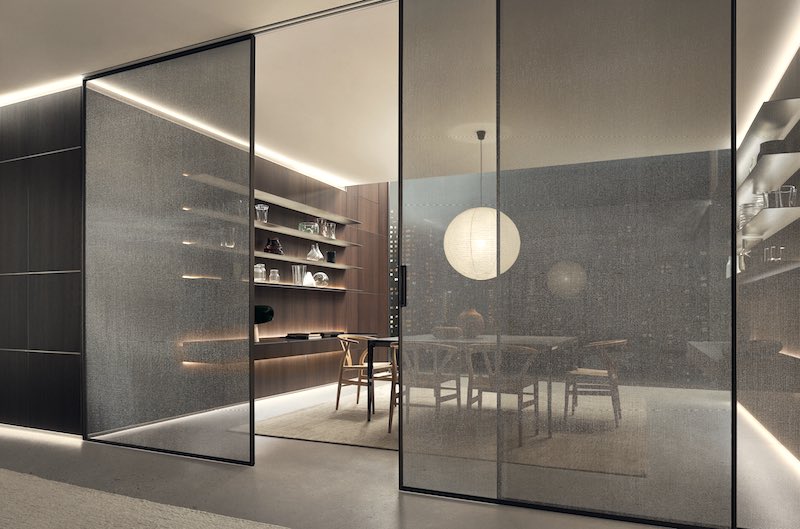 Many options for partitions and storage systems with modular designs allow for creative solutions to complex problems, bringing a clean, modern design aesthetic to any living environment. Velaria sliding panels, self-suspended storage units, and modular wall paneling systems are all examples of Rimadesio's many options, which can integrate freely with one another for optimal functionality.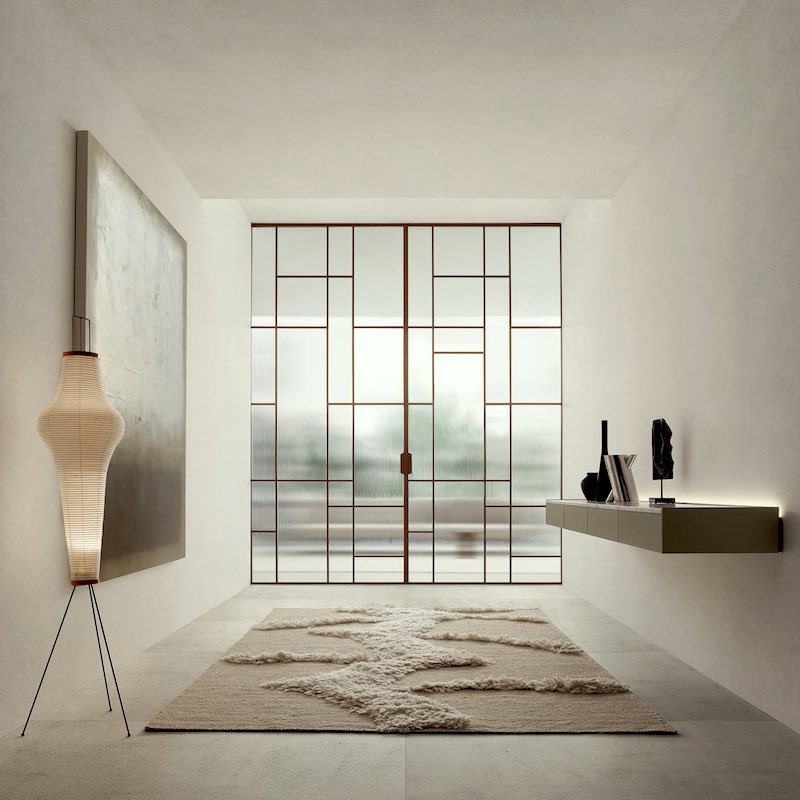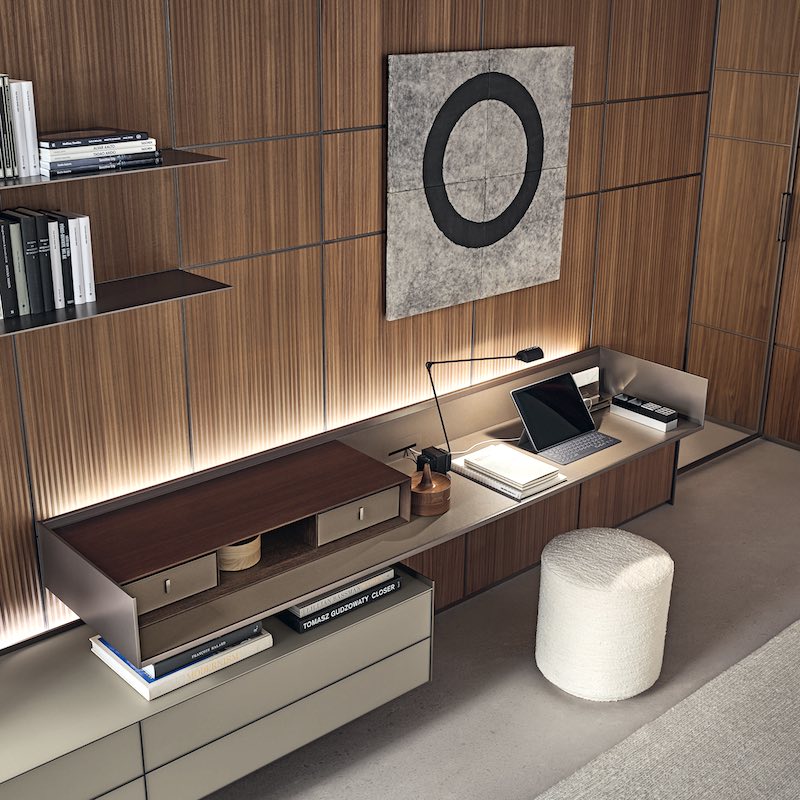 The Maxi sliding panels provide a bold design and minimalist approach. The Self Plan system, as part of the New Interiors Collection, includes suspended shelves designed to allow for beautifully finished storage units to be freely arranged and adapt to different spaces. Available in both writing desk and living versions, this is just one example of Rimadesio's modular systems providing elegant functionality and a modern aesthetic while showcasing their leadership in technological innovation.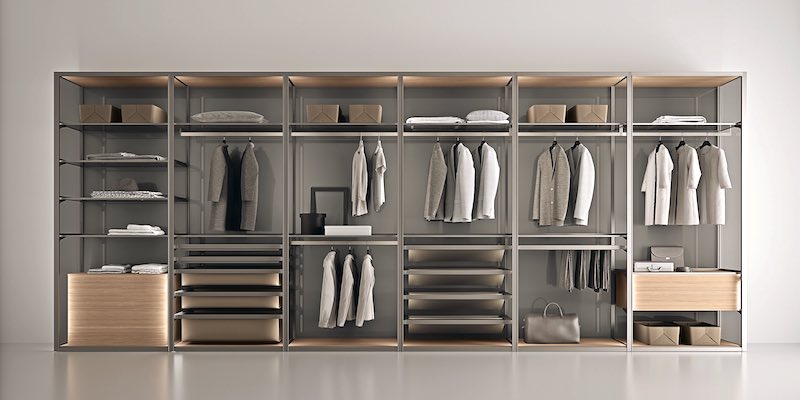 Rimadesio's New York Flagship was designed by Andrea Pozzoli over an 18-month architectural redevelopment. Almost 6,000 sq. feet of showroom is spread over three floors. The space has been designed to host R-Academy, a technical and design training program for architects, designers, and developers. The basement is equipped with a display wall that features 264 finishes alongside materials to spark ideas and new compositions. The exhibition space spans the other two integrated floors designed to create a continuous environment that shows the best qualities of Rimadesio design for residential, contract, and hospitality sectors in a full-scope exhibition space.