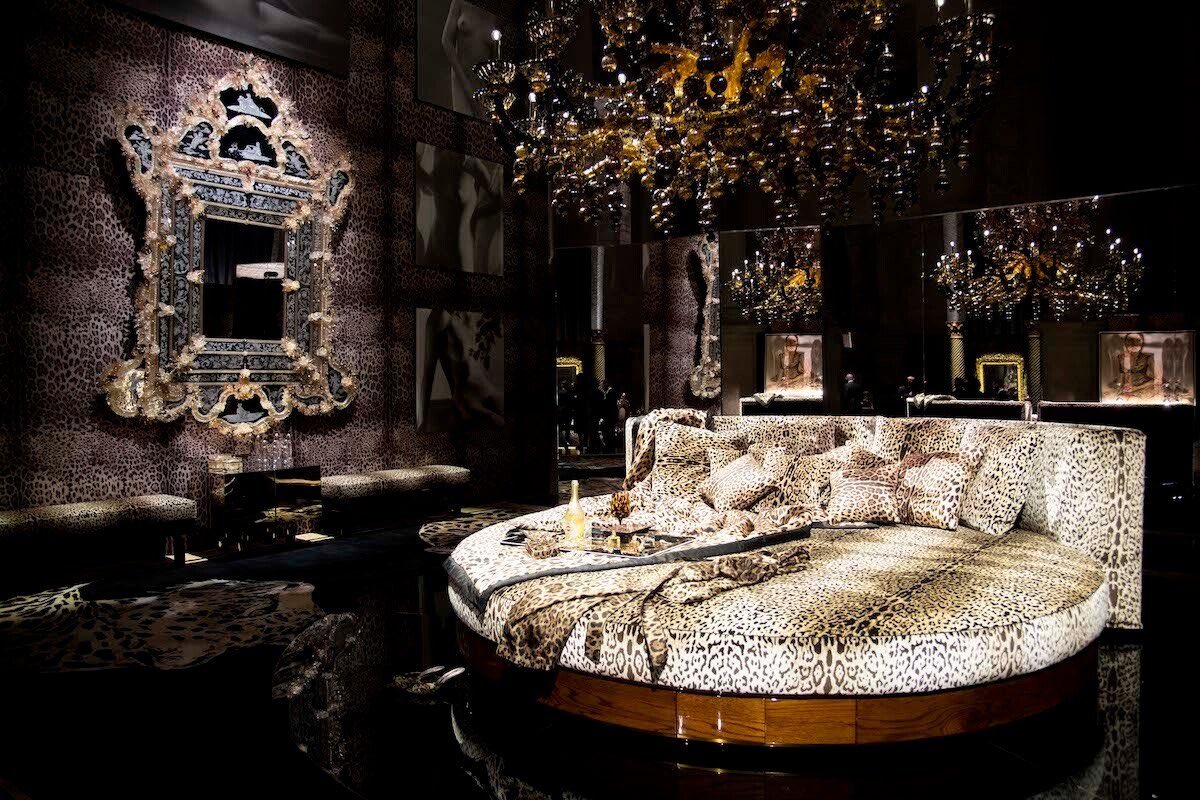 Dolce & Gabbana launches its first-ever furnishings collection, celebrating traditional Italian values, technological innovation, and exceptional craftsmanship. This unique line of handmade items is more than a statement: It's a way of life.
Every piece in the collection conveys the joy of those who made it, as well as the immense talent and supreme craftsmanship that characterizes the famous design house. The entire line is built around their love and respect for the "fatto a mano" (handmade), an old Italian tradition synonymous with quality.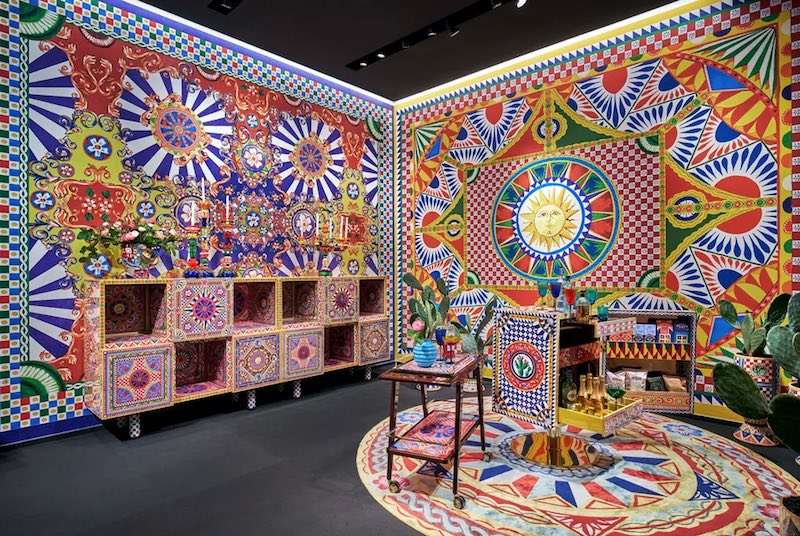 "Over the years, these elements have been reinterpreted in a unique lifestyle, conceived in the spirit of Dolce Vita. Indeed, the elegance of our furniture and accessories is never cold and austere, but instead tinged with the most festive tones of light-hearted joy," said Domenico Dolce and Stefano Gabbana about their designs.
Founded in 1985, the luxury fashion house has opened two stores in its home city, Milan, Italy. Large and small products are split between the two boutiques, allowing customers searching for large statement pieces, like a zebra couch or carretto coffee table, to curate their findings, while those looking for the famous Milan glass and textiles can find something to their tastes as well.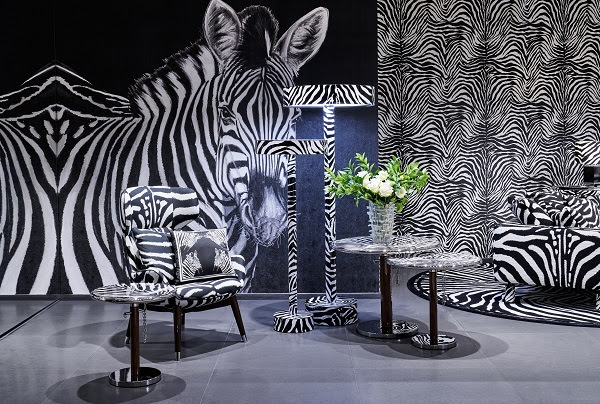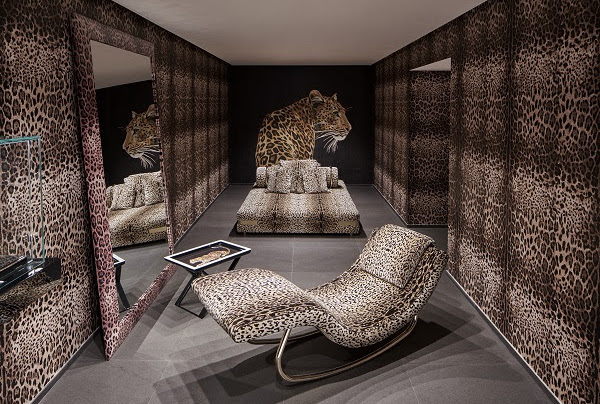 Via Durini 23 is dedicated solely to statement pieces in four bold and colorful patterns: Mediterranean Blue, Carretto, Leo (leopard), and Zebra. The creators intentionally staged these outrageous PIECES among neutrals (black, white, and gray) to allow the art to take center stage. Walking into Via Durini 23, the eye lands first on the fabulous furniture decked out in D&G's signature Carretto print, illuminated against the dark background by the massive chandeliers. Every inch of the space is covered, from tables and sofas, lamps and cabinets, upholstery, and tile, to an entire kitchen, including hand-painted appliances. The rest of the hall is hardly less impressive: swirling blue and white Mediterranean tile and luxurious animal print.
The second boutique, Corso Venezia 7, houses accouterments: hand-blown Milan glassware, Sicilian ceramic place settings, and twill cushions.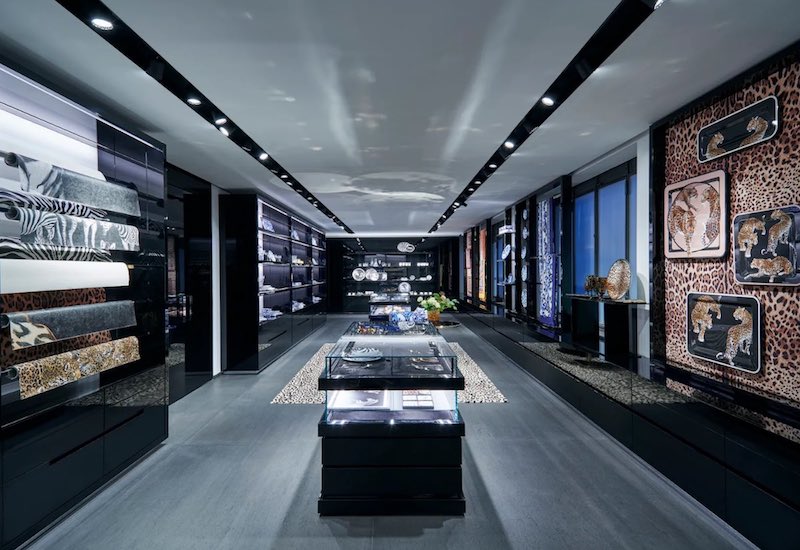 "Perhaps because, for us," the designers said, "Italian beauty is not limited to the genius of the masters of the Renaissance and Baroque or to the immortal words of the great poets and writers, but extends to our breathtaking landscapes, our wines, and our incomparable cuisine."
The eclectic taste, Italian tradition, and refined experience of Dolce & Gabbana all mesh in this inspiring collection that defines the spirit of the home, allowing simple domestic objects to take on the spirit of the people living there.
The luxury home decor line will soon be available online and in stores worldwide.