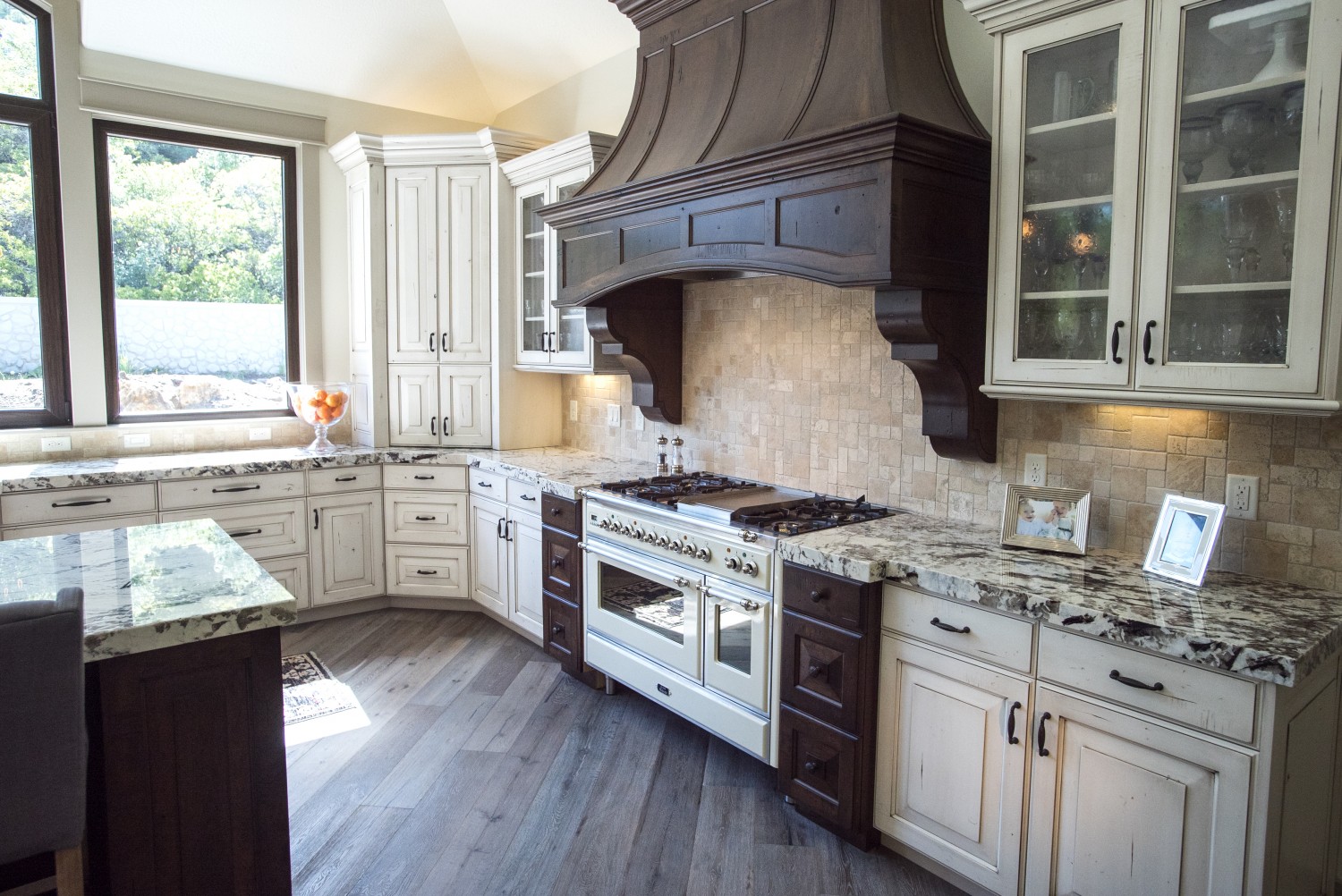 ILVE® (pronounced "ILL-VAY") began as a brand in 1952 and has since been the epitome of hand-crafted quality in residential and commercial ovens and cooktops. The state of the art manufacturing facility, located near historic Venice, Italy represents more than 50 years of tradition, continuous technological research, and relentless innovation.
ILVE® is the only manufacturer of CUSTOM MADE Italian ranges built to order to the customer's specifications. Every piece is a work of culinary art.
ILVE® premium ranges and cooktops were the first of their kind to be completely manufactured in high quality stainless steel. Staying true to its heritage, ILVE has become known as the brand for people who are passionate about cooking and demand only the finest appliances for their kitchens. Available through select retailers, ILVE is dedicated to bringing a unique brand of Italian craftsmanship to the devoted chef.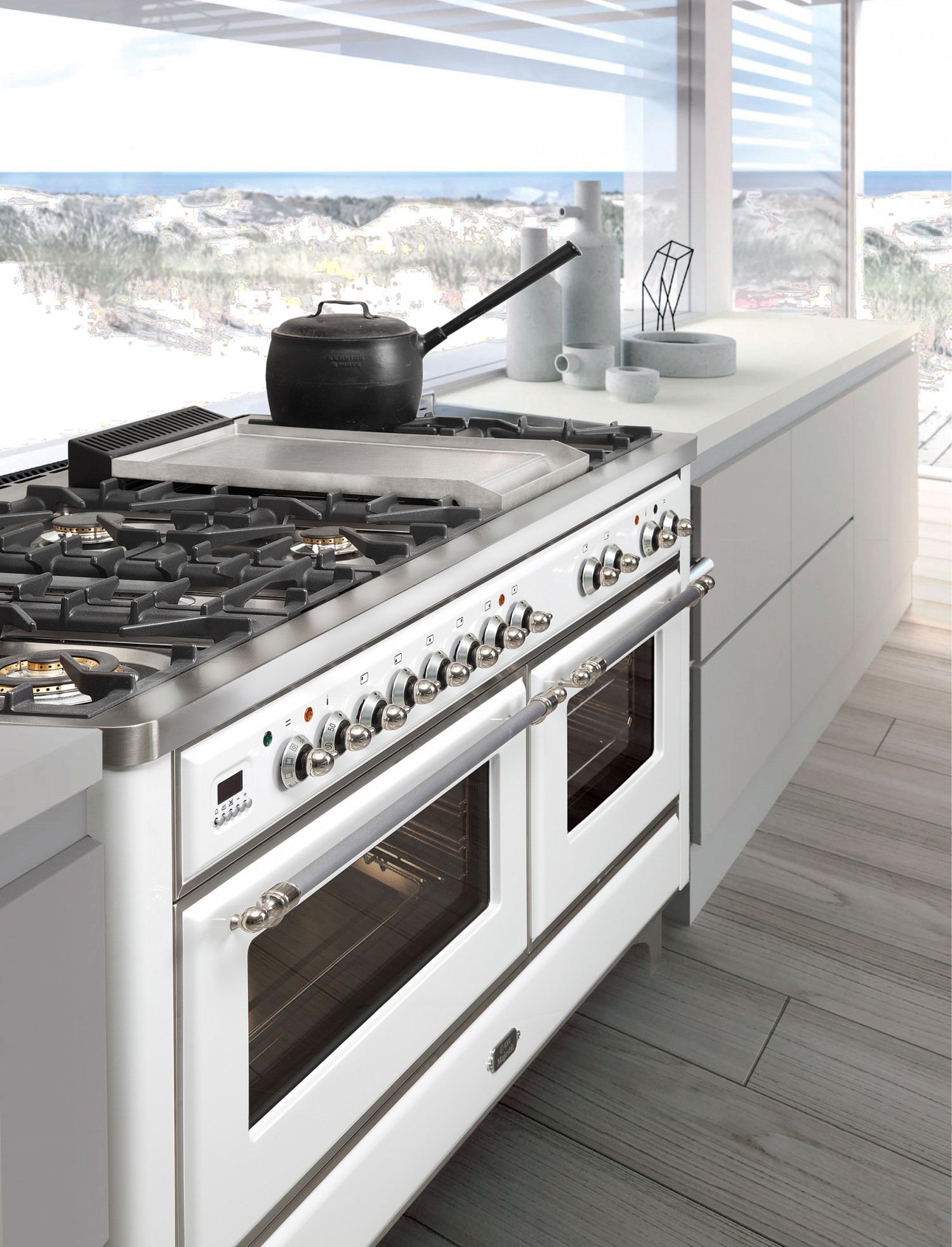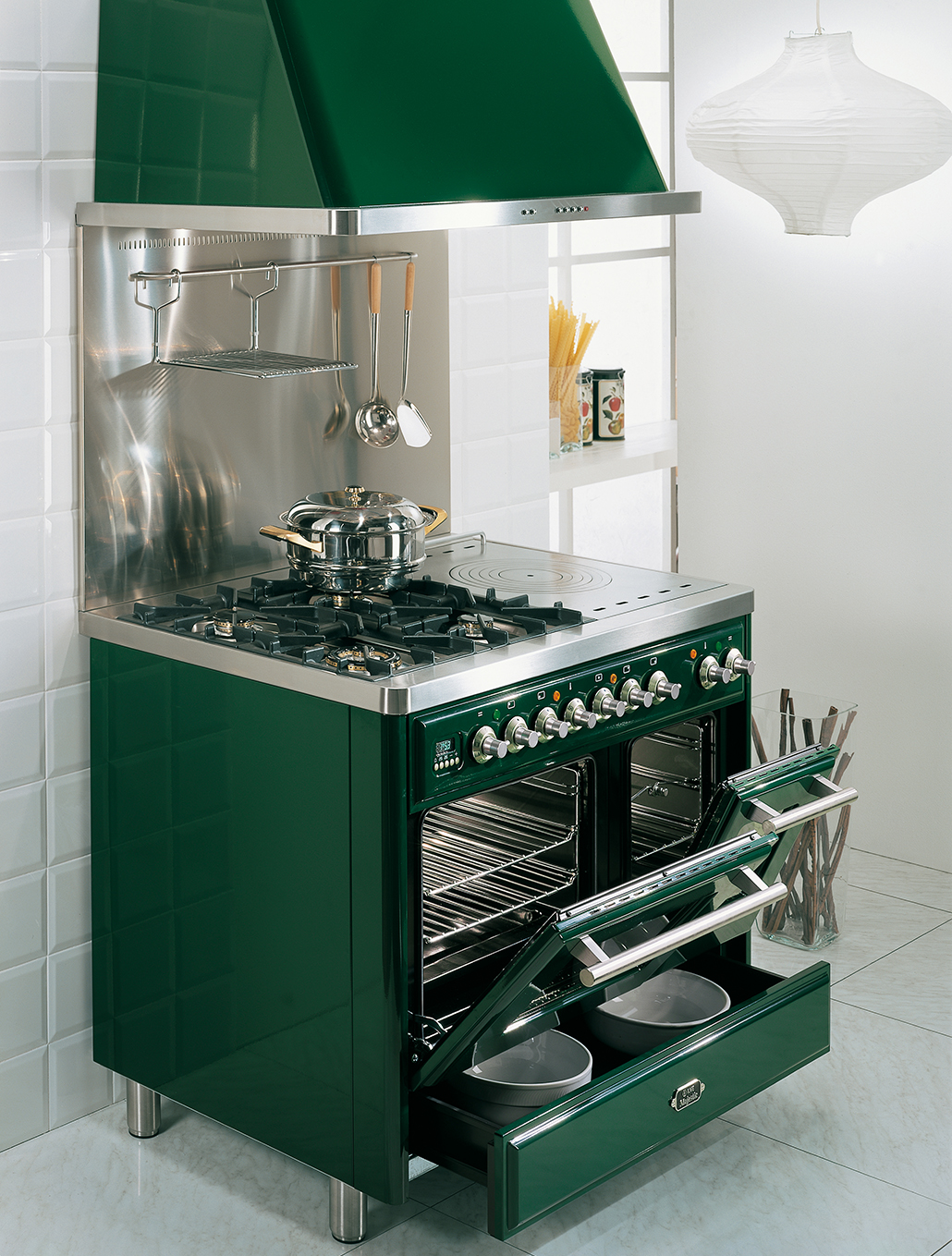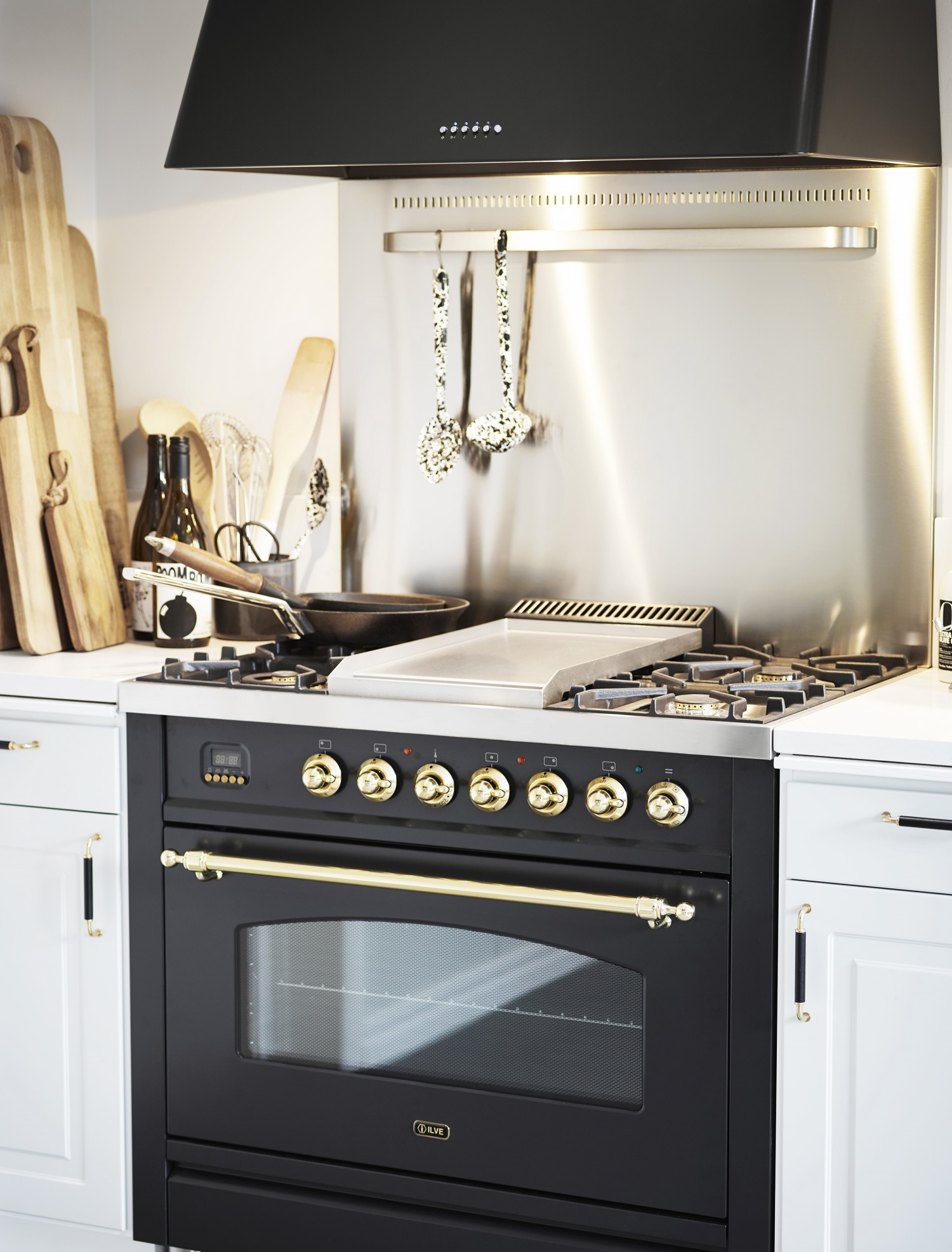 EuroChef USA is the exclusive importer of the ILVE brand for the US and distributes the collection through an authorized network of distributors and retailers throughout the country.
ILVE® Ranges are state-of-the-art when it comes to functionality, while keeping simplicity of use first and foremost when it comes to the cooking process. From preparation to cleanup, we spare no effort to making cooking a pleasure, each and every time. Go to our Features page to see some of the many features that make using ILVE® products a unique experience.
ILVE's patented high efficiency brass burners allow for maximum heat transfer – for ideal performance!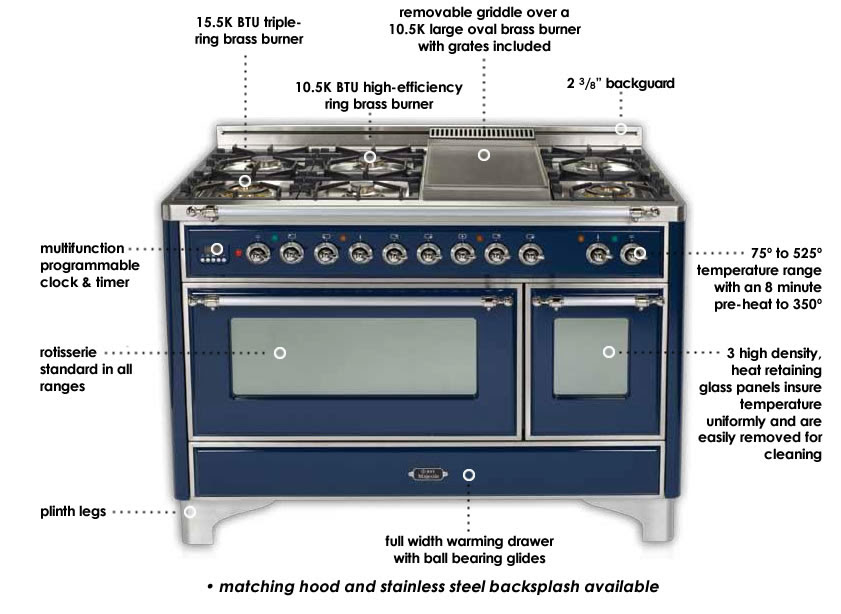 All ILVE Ranges feature the ultimate in no-compromise design and performance.
Designed by professionals, but with ease of use and cleanup firmly in mind, ILVE makes cooking a special experience, every time.