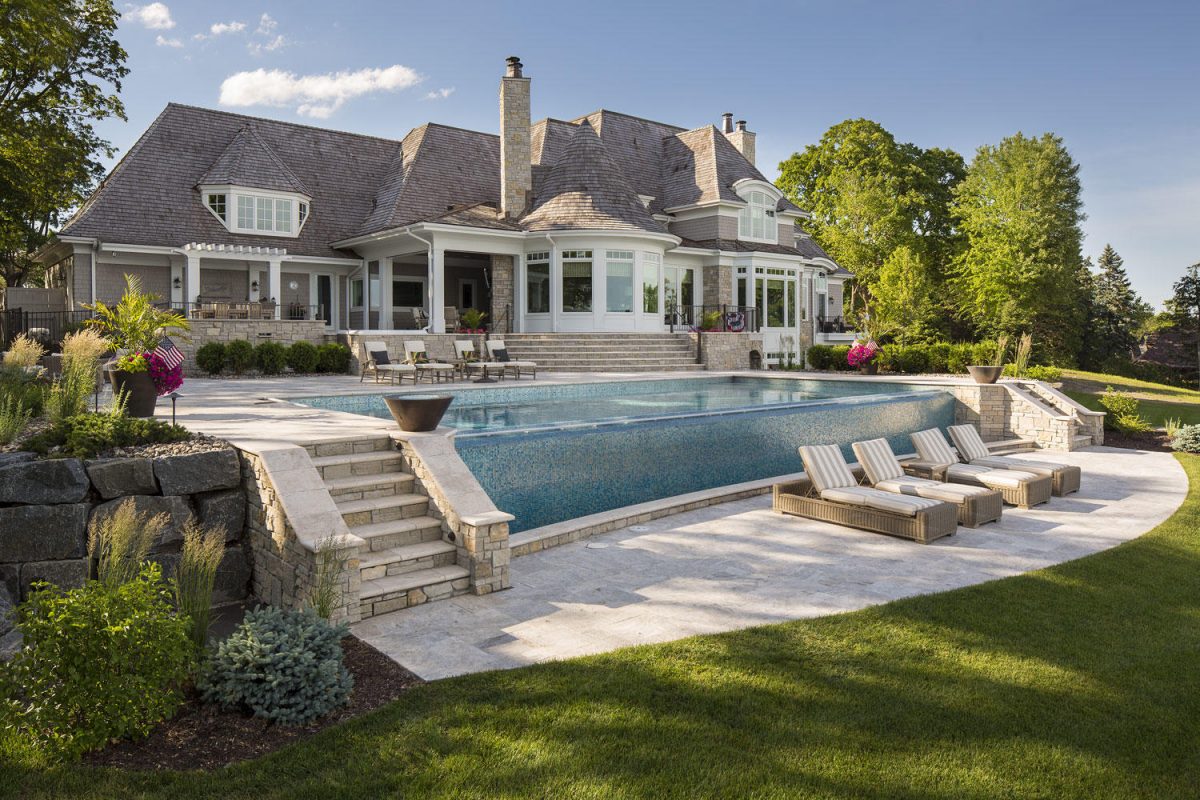 No matter the season, the beauty of nature beckons and the desire for outdoor amenities grows among homeowners. People crave more time outside, so the livable space of a home's property continues to expand, and we are seeing a cohesive relationship emerging between a home's interior and exterior. Find high-design inspiration from these exquisite trends in luxe landscaping.
Sculptures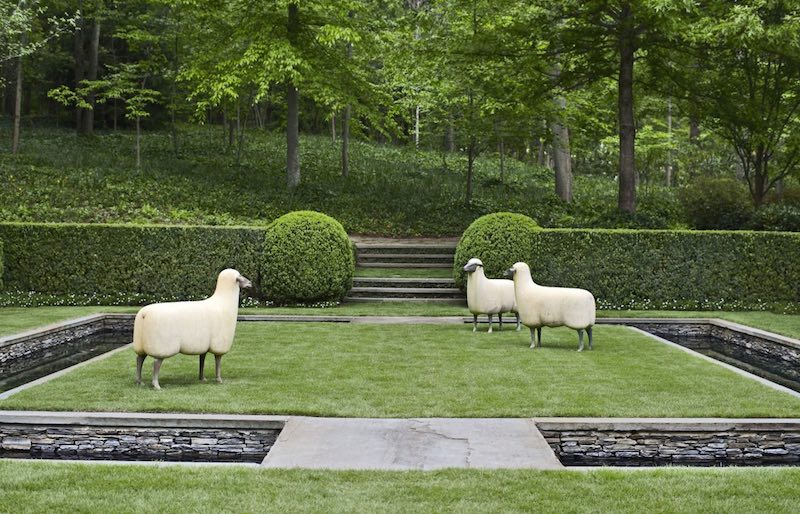 The Atlanta home of designer Nancy Braithwaite is a sophisticated fusion of contemporary and farmhouse style. To keep the mood light, she invited a trio of whimsical sheep sculptures by French artist Francois-Xavier Lalanne to graze upon her lawn giving 'life' to a rectilinear garden area.
Tall Hedges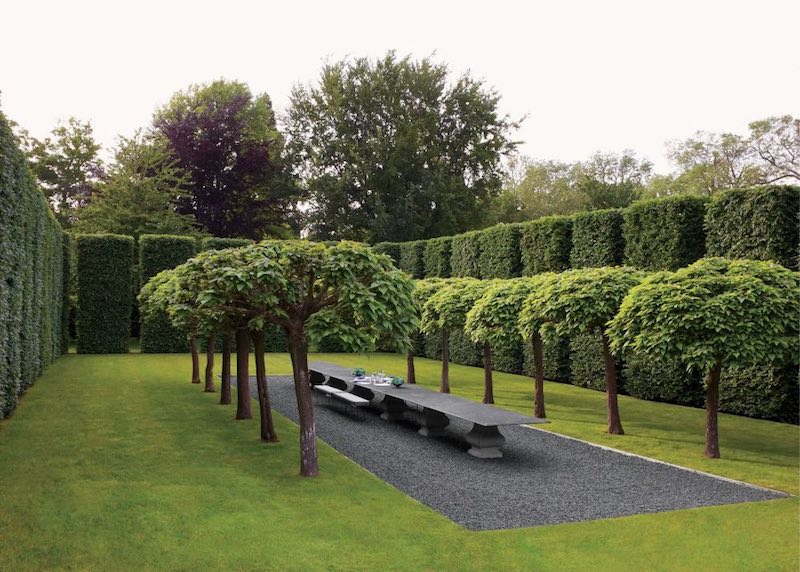 Designer Anouska Hempel encloses one of her home's formal dining gardens (adorned with a Hempel designed Belgian-stone table) with high hornbeam hedges for both privacy and architectural flair.
Italian Cypress is also a popular choice for formal entrances, borders and backdrops to provide privacy and visual appeal.
Working Kitchen Gardens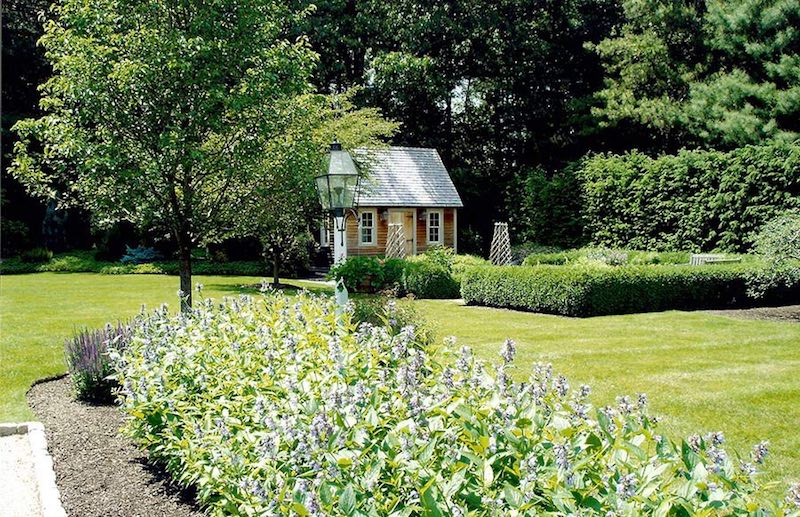 With an increased awareness for healthy living, organic and herb gardens are a popular addition to landscape design. This feature typically lays just off the kitchen's porch area for easy access when preparing and cooking meals.
For visual stimulation, many kitchen gardens are laid out as a formal symmetrical parterre connected by paths. Herb and vegetable gardens also flourish in raised beds of reclaimed wood for a more rustic vibe.
Reflection Zones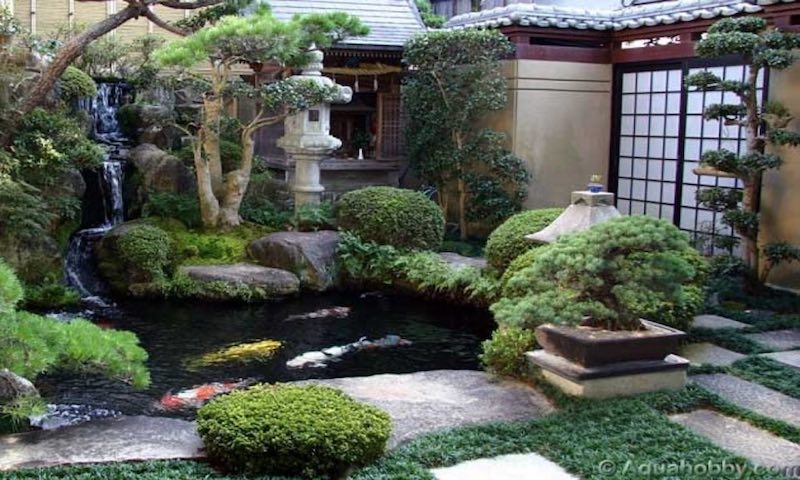 Zen-inspired gardens incorporate earth's natural elements to create a tranquil spot for meditation and reflection. We are seeing elegant Japanese-inspired spaces with rock and sand gardens, mossy knolls, koi fish ponds, bright red wood bridges, unique bamboo water features, Buddha sculptures and Japanese lanterns. Find your peace by incorporating these elements onto your property.
Outdoor Rooms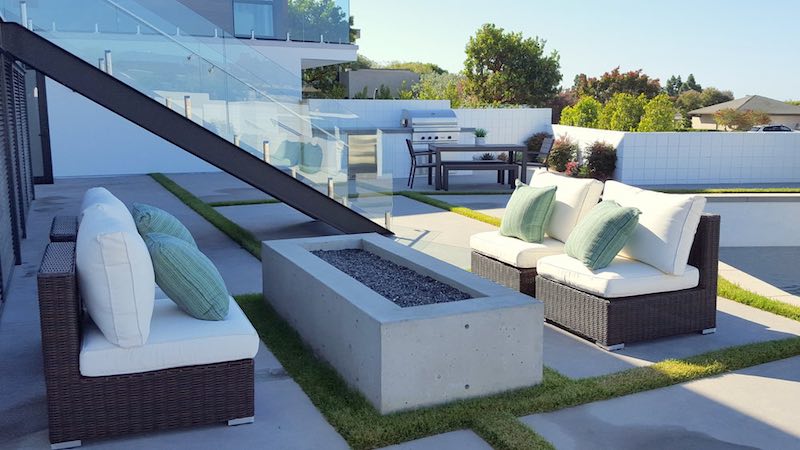 Living Gardens Landscape Design, a boutique firm based in Orange County, is best known for creating the ultimate 'outdoor rooms.' These beautiful spaces are also functional allowing families a place to entertain, relax and have fun.
To elevate these outdoor spaces, the designers at Living Gardens incorporate furniture, rugs, pottery, lighting, fountains, mirrors and other accessories to a home's exterior space. Products are globally-sourced and available through their designers. Discover more about the 'outdoor room' philosophy here.
Decked-Out Kitchens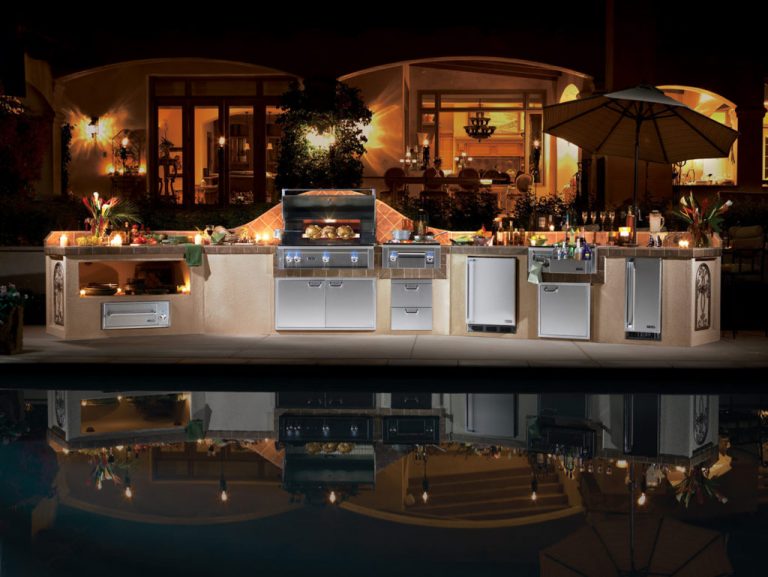 The luxury market is seeing expanded outdoor kitchens where homeowners are adding pizza ovens, islands, storage and elegant eating spaces to the typical grill and food prep setup allowing for a more interactive dining and entertaining experience.
Light Fixtures and Lanterns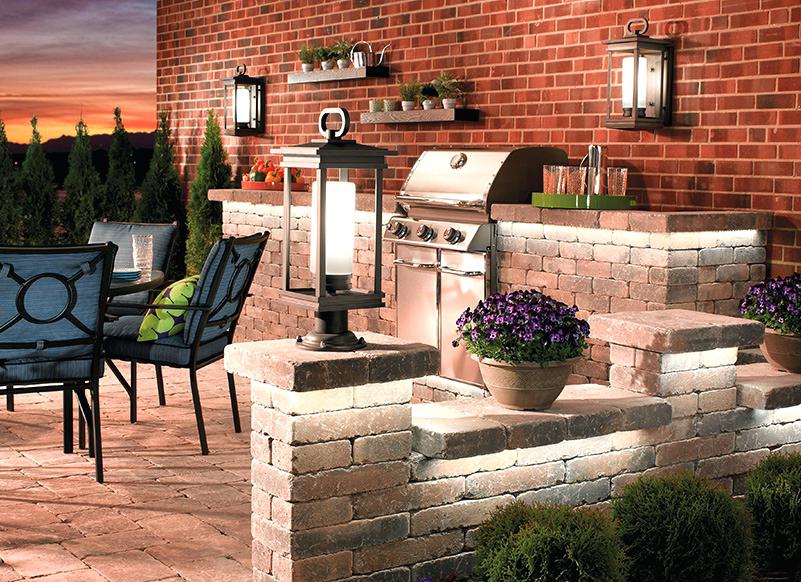 Focused, direct and indirect lighting will intensify your nighttime visual landscape. Bathe your space with soft, warm light to add extra opulence to your patios, walkways, retaining walls, pergolas, gardens and pathways.