Step into the enchanting world of outdoor luxury with Poliform's Percezioni collection, a stunning testament to the brand's 53-year legacy of impeccable design. Unveiled during Milan Design Week 2023, this remarkable collection marks Poliform's foray into outdoor furnishings, redefining the boundaries of elegance and comfort in al fresco living spaces. Prepare to be captivated as Poliform's top designers seamlessly merge timeless concepts with innovative ideas, delivering an organic and harmonious ambiance that connects man with nature.
Outdoors
Mad Out
Let us begin our journey with the Mad Out collection, a masterful creation by the visionary Marcel Wanders. Drawing inspiration from the renowned Mad armchair collection, Wanders reimagines these iconic pieces for outdoor settings. The frames, meticulously crafted from stainless steel, exude a refined sophistication, while delicately hand-braided rope fills the spaces, providing a breathable back and armrests. Sink into the sumptuous cushions, made from malleable recycled polyester for the backrest and flexible polyurethane foam for the seat, and indulge in supreme comfort. With a range of three exquisite colors to choose from, Mad Out becomes the epitome of outdoor relaxation and style.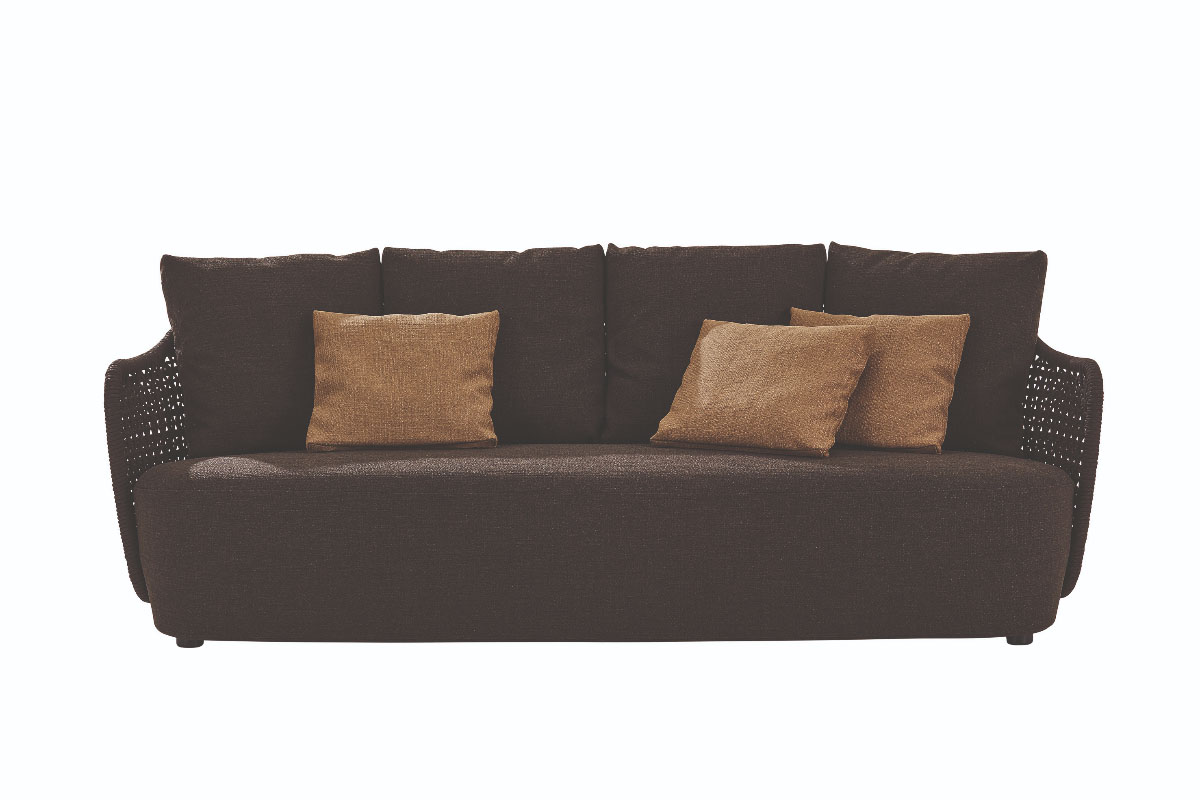 Magnolia
Emmanuel Gallina brings the essence of lightness to life with the Magnolia collection. Drawing on the inherent grace of Iroko wood, Gallina create a captivating sofa and armchair ensemble that effortlessly blends with nature. Each piece boasts invisible backrest technology, enhancing the comfort and creating an immersive experience. Nestle into the Nashi 04 cushion, exuding  an irresistible allure, and feel the embrace of nature's embrace as you bask in the sun.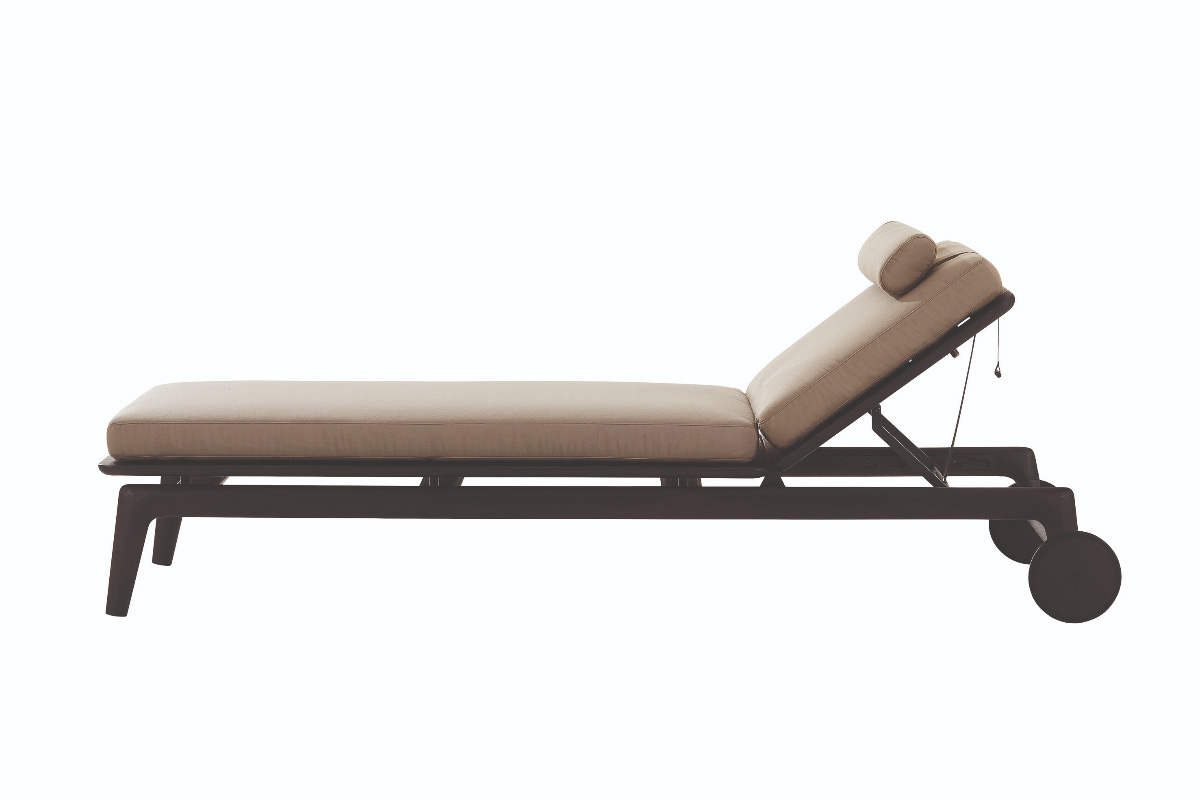 Ketch
Embark on a maritime adventure with the Ketch collection, skillfully crafted by the visionary Jean-Marie Massaud. Inspired by nautical themes, these alluring seats feature removable covers with drawstring stitching and lower back cushions for ultimate relaxation. The solid Iroko frames, treated with hydro-oil to preserve their beauty, ensure longevity even in the face of nature's elements. With its well-sheltered corners and a roll-up curtain to protect your privacy, the Ketch collection invites you to unwind and indulge in the tranquility of the outdoors.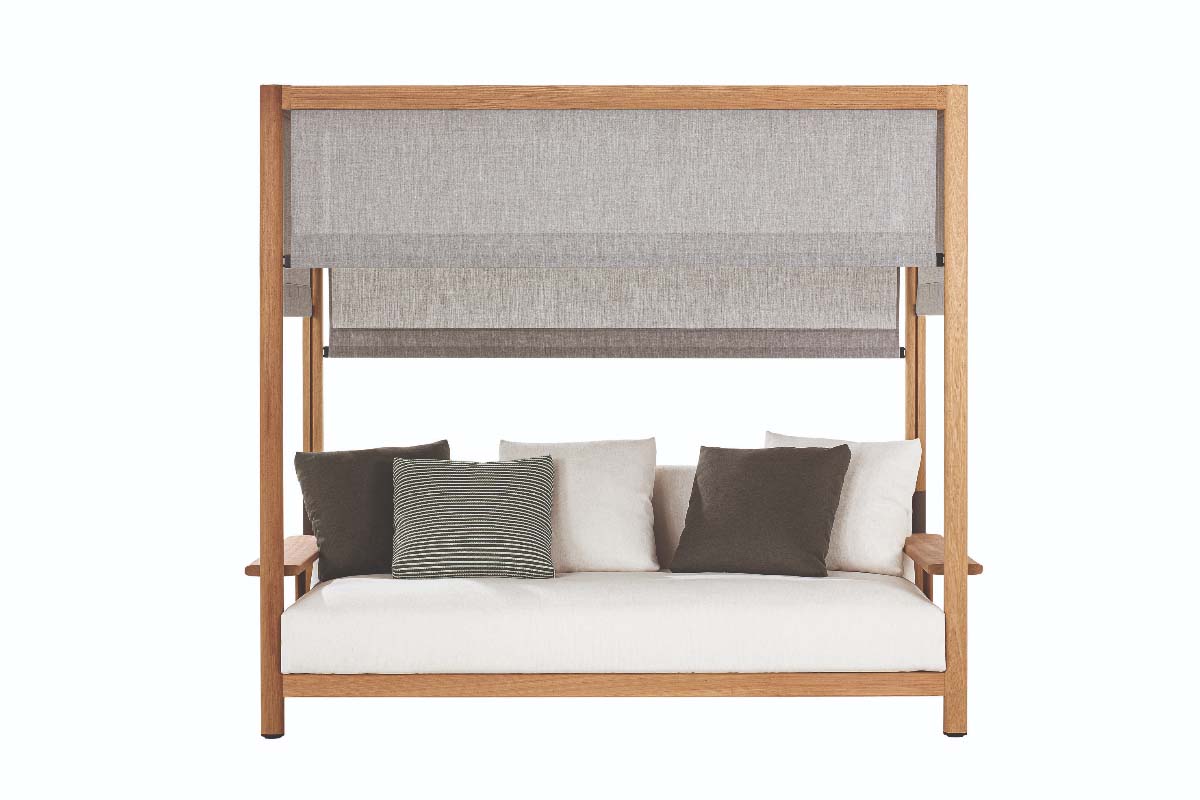 Monolith
Like ancient monolith rising from the earth, the Monolith table collection stands as a testament to Poliform's commitment to blending craftsmanship and natural aesthetics. These elegant basalt tables seamlessly merge with the surrounding environment, thanks to their smooth Cementoksin edges and soft colors. Prepare to be mesmerized as these exquisite pieces become an extension of the natural landscapes, evoking a sense of timeless beauty and sophistication.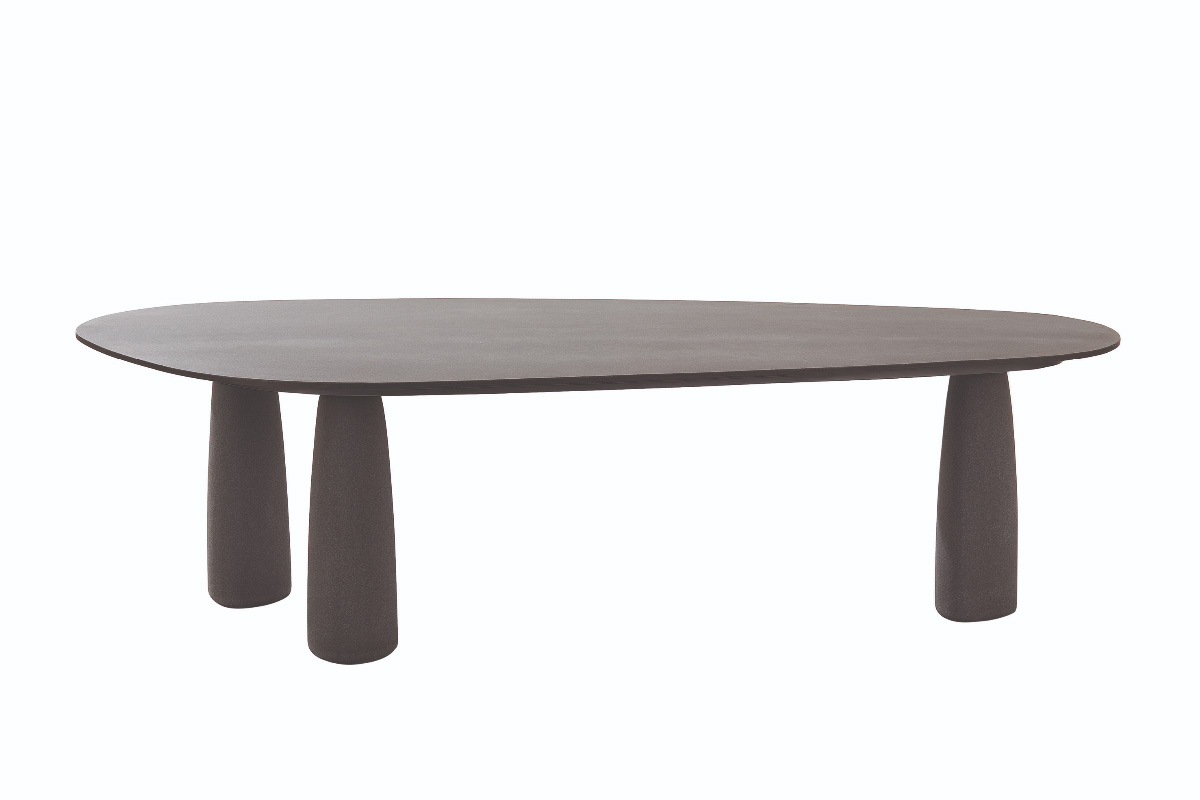 Indoors
Soori Day Lounge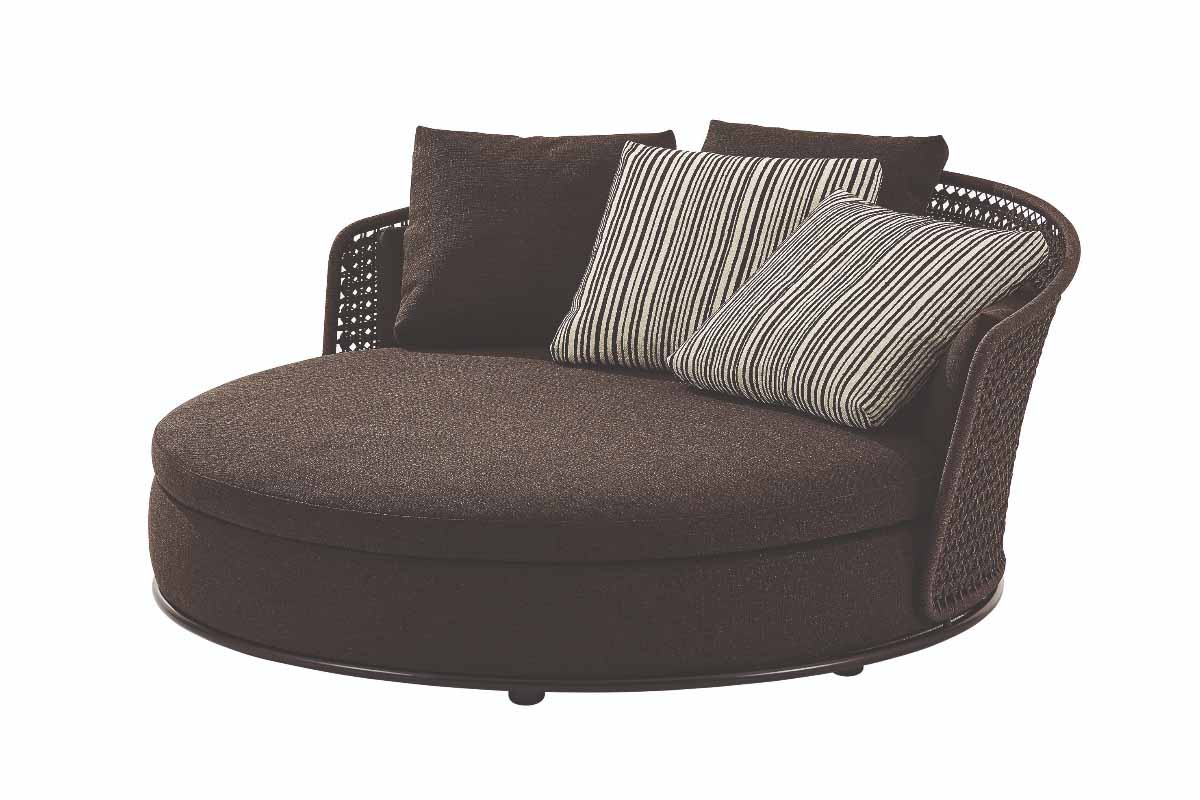 As we transition to indoor sanctuaries, the Soori Day Lounge by designer Soo Chan beckons you to unwind and embrace the serenity of your surroundings. This enchanting day bed, with its distinctive disk shape and elegantly-braided wooden backrest, invites you to indulge in moments of complete relaxation. Sink into the plush seat cushion, crafted from soft and flexible polyurethane, and let the worries of the world melt away.
Sunday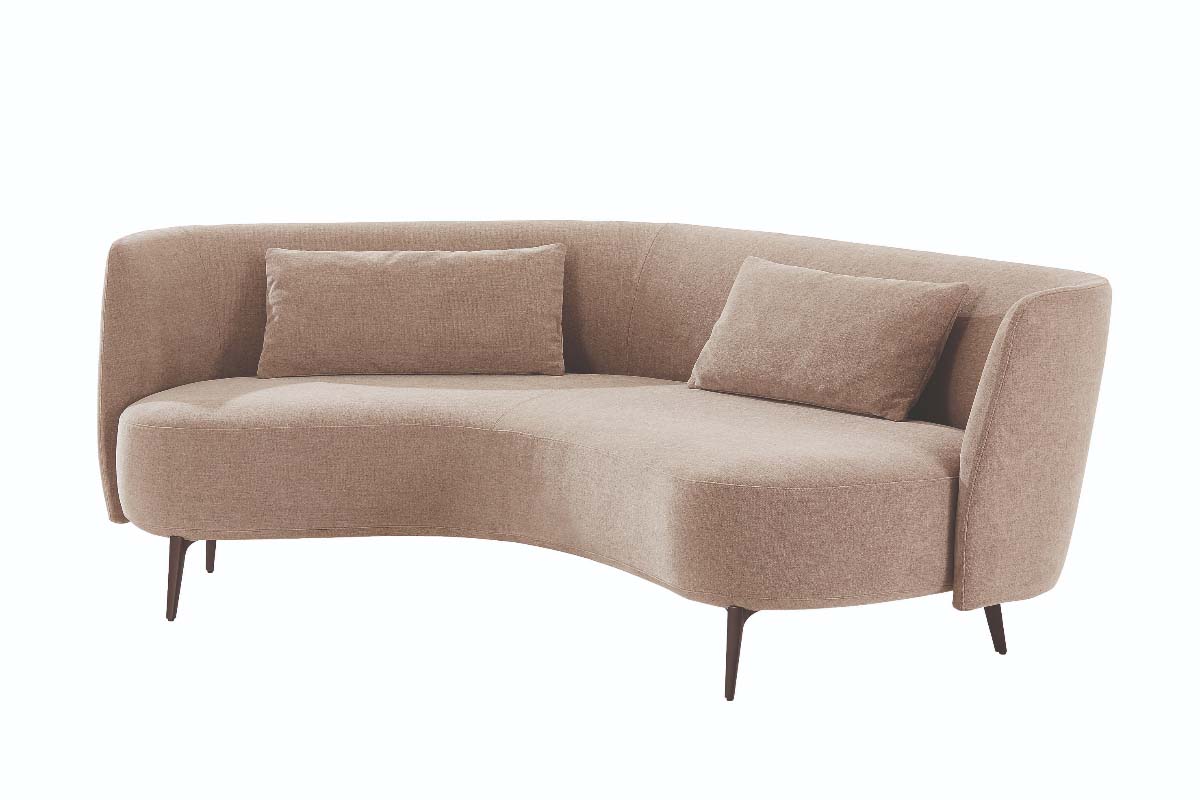 Curves take center stage with the Sunday collection, a masterpiece envisioned by the talented Flaviano Capriotti. These captivating seats, available in a variety of shapes and sizes, become the captivating focal point of any room. The sofas boast a low backrest that gracefully transitions into an armrest, creating a harmonious flow of form and function. Wrapped in the curved Yukon upholstery, these seats envelop you in a warm and comforting embrace, offering a sanctuary of relaxation and indulgence.
Luxury intertwines with nature in Poliform's Percezioni collection, as it redefines outdoor living spaces and creates serene indoor retreats. These meticulously crafted pieces are not just furnishings; they are a testament to the art of living beautifully.