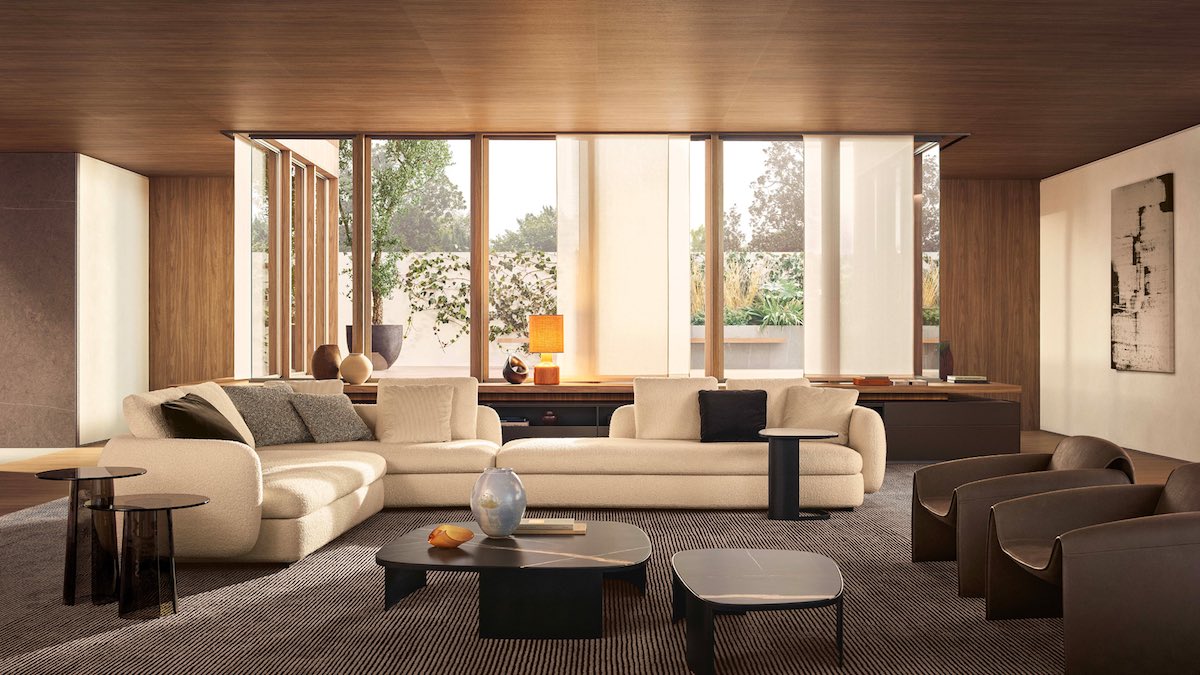 Poliform, thanks to the cooperation with Jean-Marie Massaud, has shared its interpretation of the living area through a contemporary vision of style and elegance. The French designer has created a "domestic landscape", introducing a sofa system and armchairs where design meets comfort in a perfect balance and designing coffee tables that stand out for their sculptural aesthetics.
Saint-Germain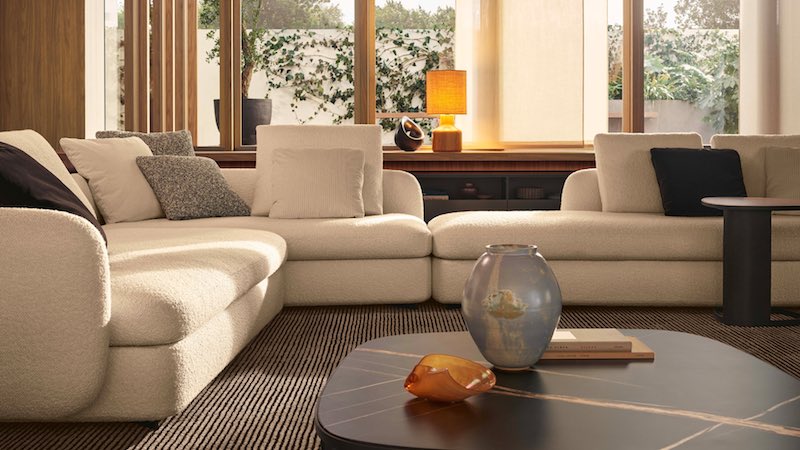 Saint-Germain is the sofa system inspired by the iconic organic forms of the '70s able to transform any space into a warm and intimate environment, infused by a pleasant feeling of calming comfort.
All the elements belonging to the collection are characterized by soft and enveloping lines. The diverse modules allow to create linear, angular, or unconventional compositions, always featuring an interplay of volumes and depths, in a welcoming appeal.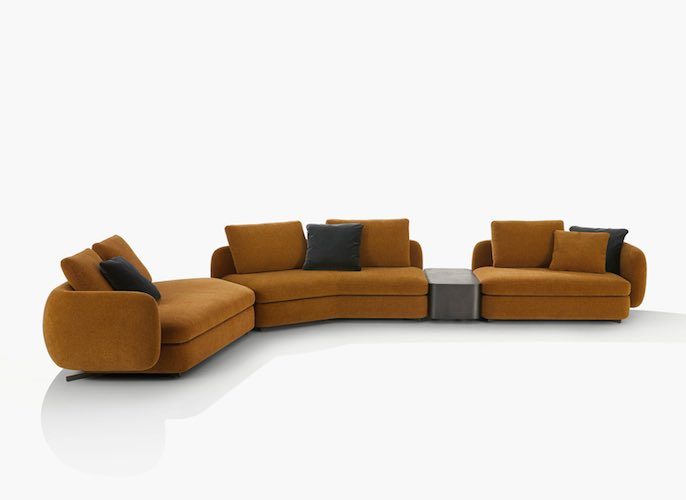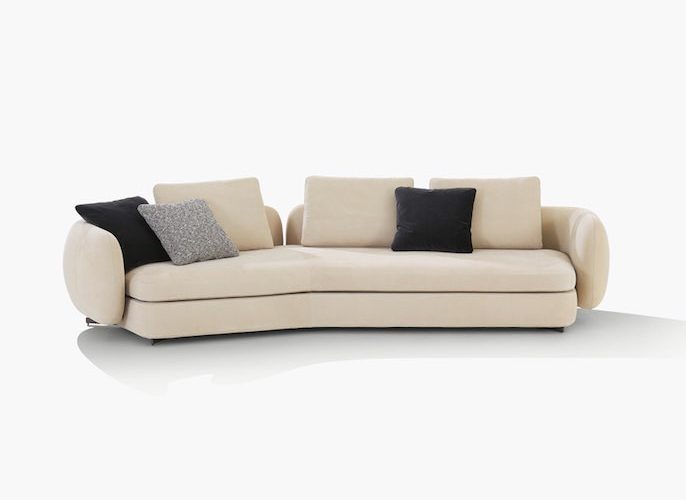 From the haute couture materiality of the bouclé fabrics to the classic elegance of hide, the finishing enhances the voluptuous volumes of Saint-Germain, making it versatile.
Koishi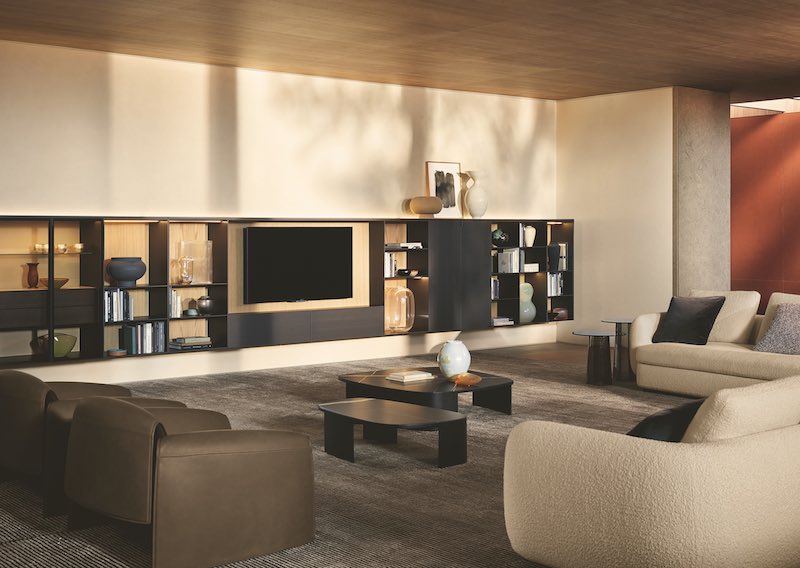 Jean-Marie Massaud is the author of Koishi, a collection of coffee tables with an essential elegance highlighted both in their organic shapes and in the peculiar choice of materials like metal, marble, stone and wood.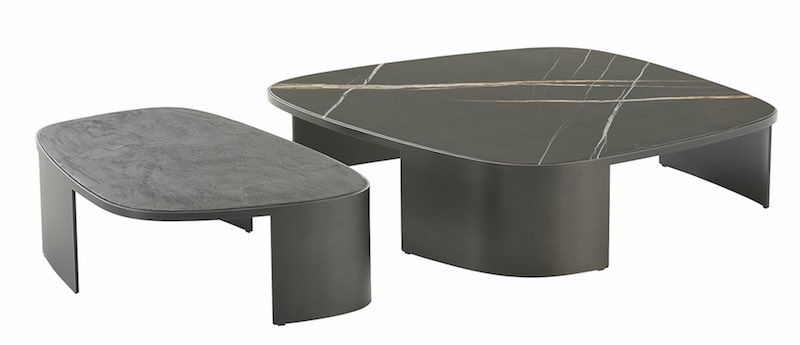 Designed as natural complements to the Saint-Germain sofa for their quiet elegance, the Koishi coffee tables add personality to any living space. Koishi, which means "pebble" in Japanese – evokes in its name the naturalness that is featured in its materials. The sculptural metal structure is enriched by wood, glass and marble available for the top.
Le Club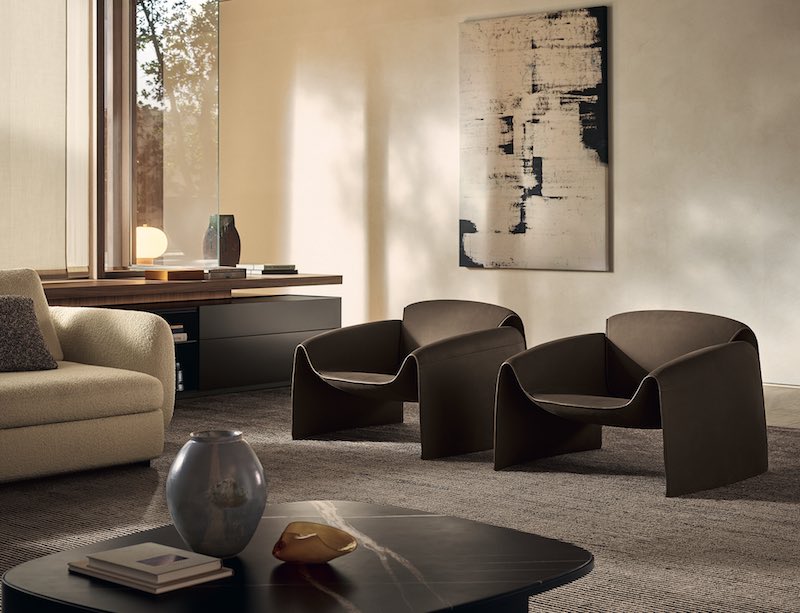 Jean-Marie Massaud has reinterpreted one of the archetypes of design, the voluminous hide armchairs of last century's clubs, with Le Club. The typical rounded lines and incomparable comfort of the club's armchairs inspired this armchair, but its streamlined volume is adding a more casual, contemporary elegance.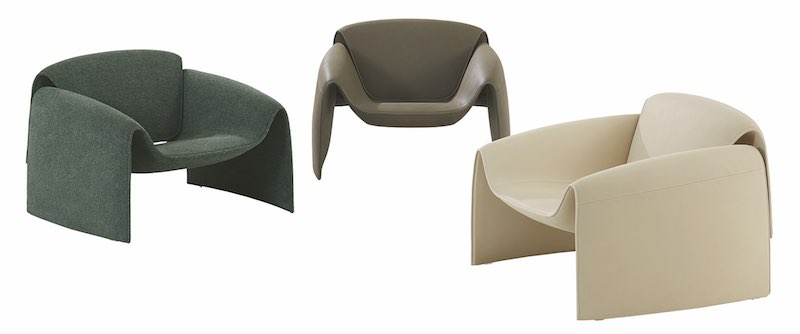 The fabric or leather upholstery perfectly adheres to the steel structure with flexible polyurethane molded seating, it is all-in-one with the armchair's design. In Le Club craftsmanship and technology are combined and they deliver an exceptionally high performance underlined in its upholstery and the detailed stitching on the seating.
Orbit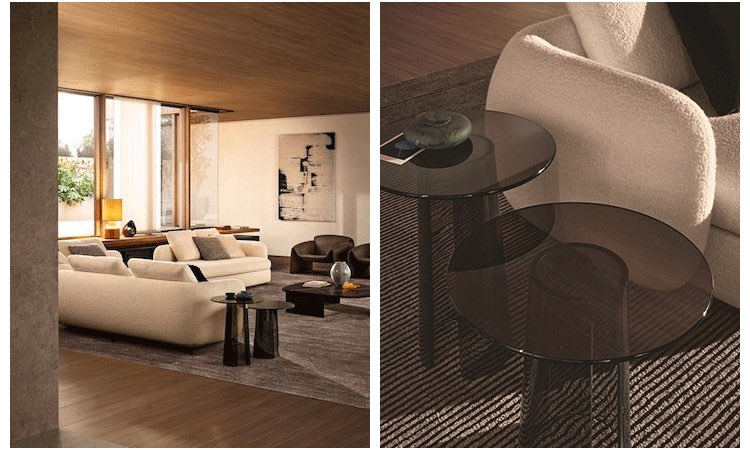 The Orbit, a new project by Jean-Marie Massaud, is a side table made entirely of glass. Essential in shape and innovative in nature, its simplicity hides a complex manufacturing process. The rounded top is welded to the conical bronzed glass base thanks to a special UV technology, leaving no joint visible.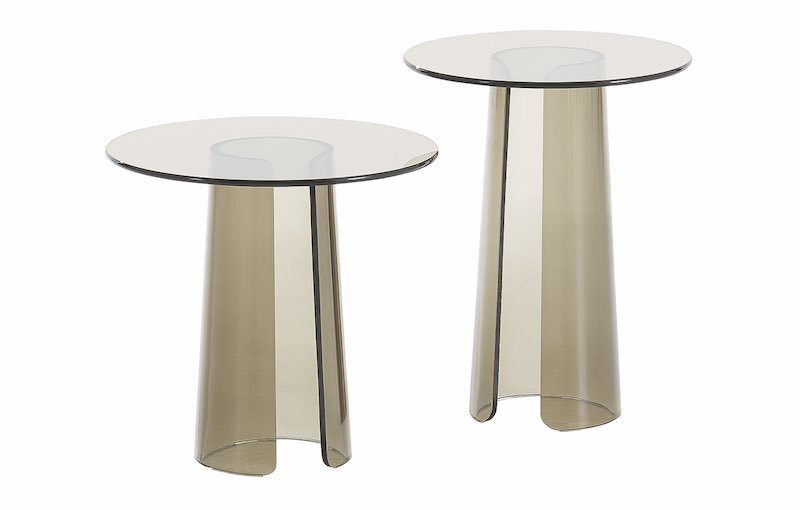 This side table stands out as a true element of surprise with its simple, yet dazzling presence: visually light and minimal, its sculptural look makes it the perfect combination near an armchair.