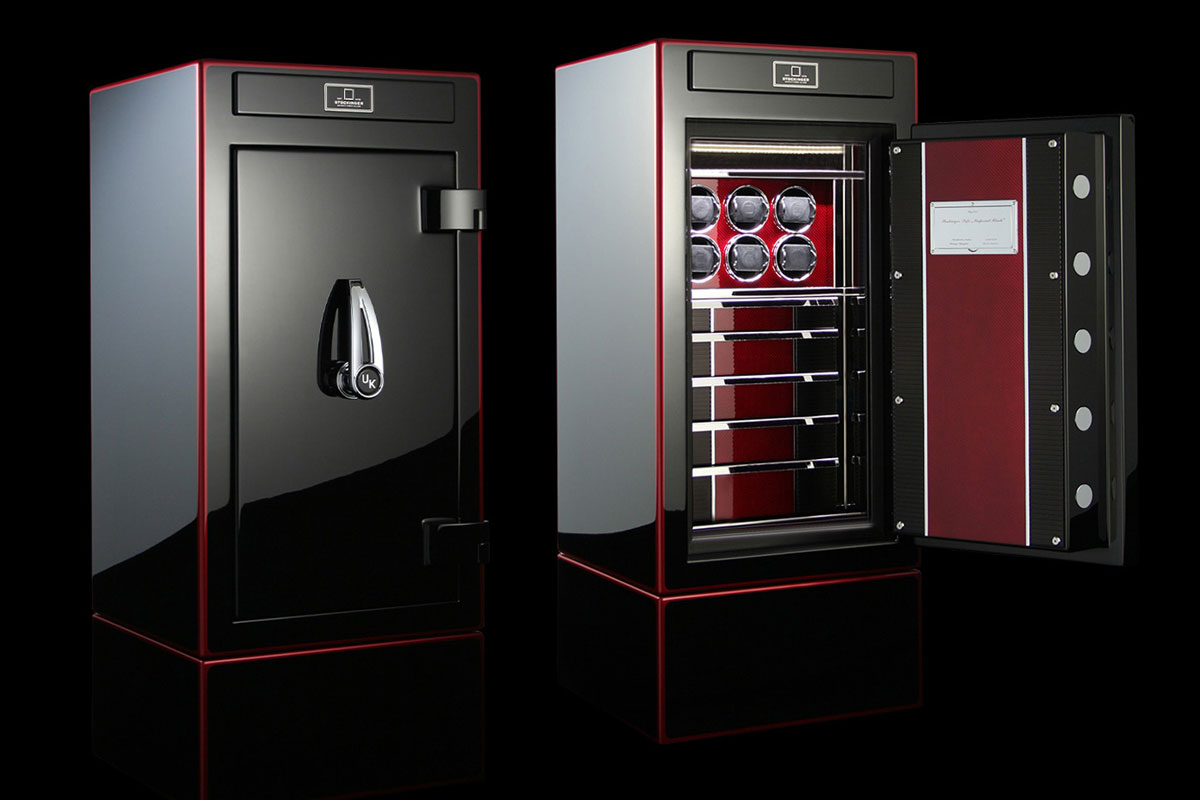 The days of hiding your valuables under your mattress or burying  gold in your backyard are long gone. We all want to protect and secure our collection of prized paintings, jewelry and of course, emergency cash. Maybe you have that rare dinosaur fossil you discovered when on your archeological dig that one summer that needs to be safe?
For the ultra-wealthy, tried-and-true methods of safeguarding their precious valuables is not an expense taken lightly. Many will rent commercial sized vaults at their private bank with impenetrable locked drawers to protect vital documents, gold and other valuables. However, over the past decade, people have been shelling out for super high-tech luxury home safes.
The global market for high-end private home safes is expected to exceed US $6 Billion over the next decade. To give you an idea of the highest quality home safes on the market today, here are 5 of the most luxurious, one-of-a-kind home safes in the world.
5. Agresti Armored Armoire Home Safe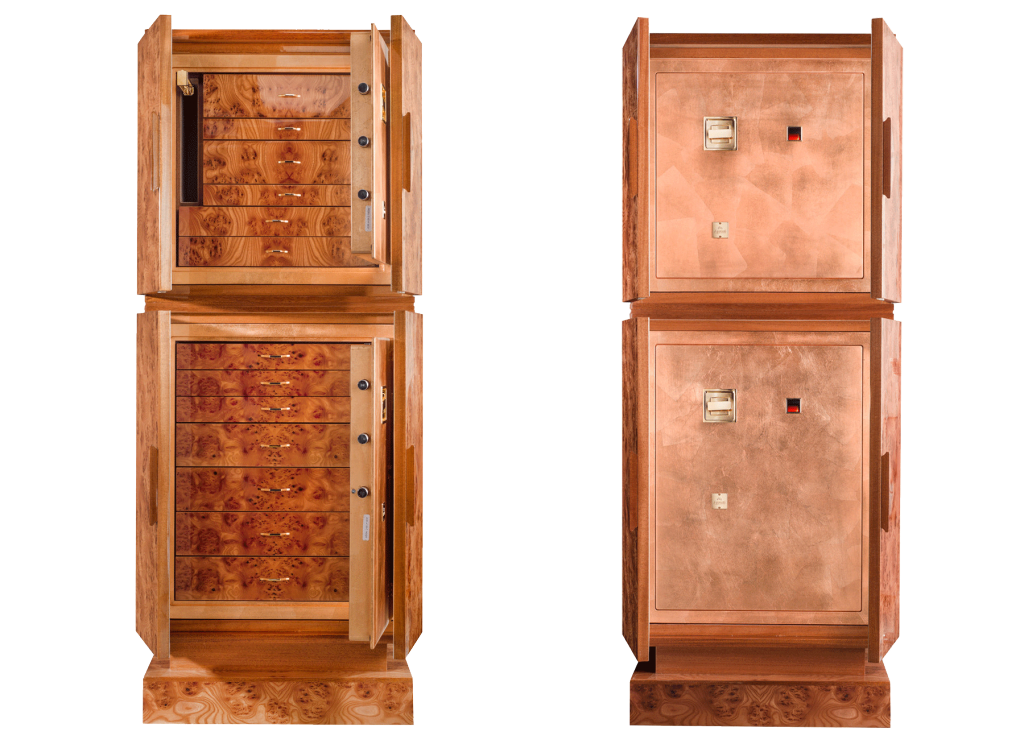 These 5-foot-tall pieces of artistic home safes are handcrafted with meticulous care in Florence, Italy, and are completely made to order.
Each safe is adorned with primed elm burr and mahogany for a calming aesthetic. You'll find 17 beautiful fabric-lined drawers situated behind its biometric-locking solid steel doors, and door handles made of 24-karat gold.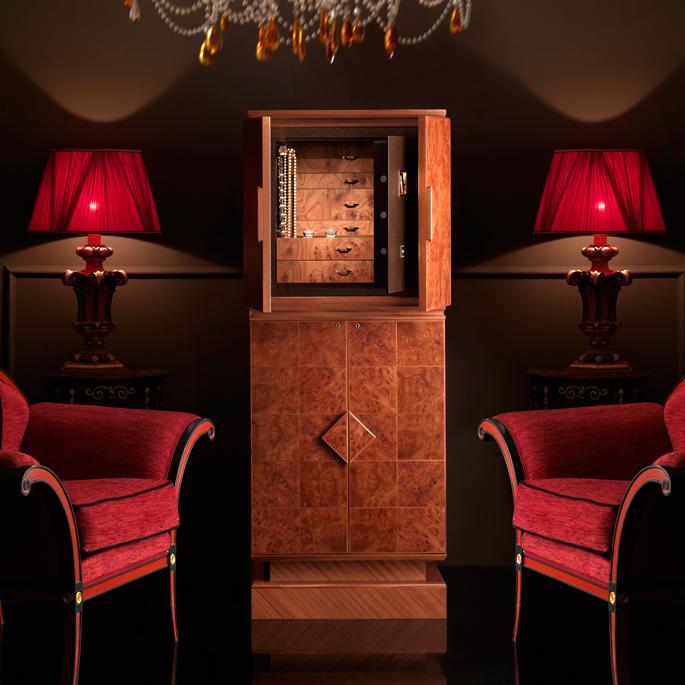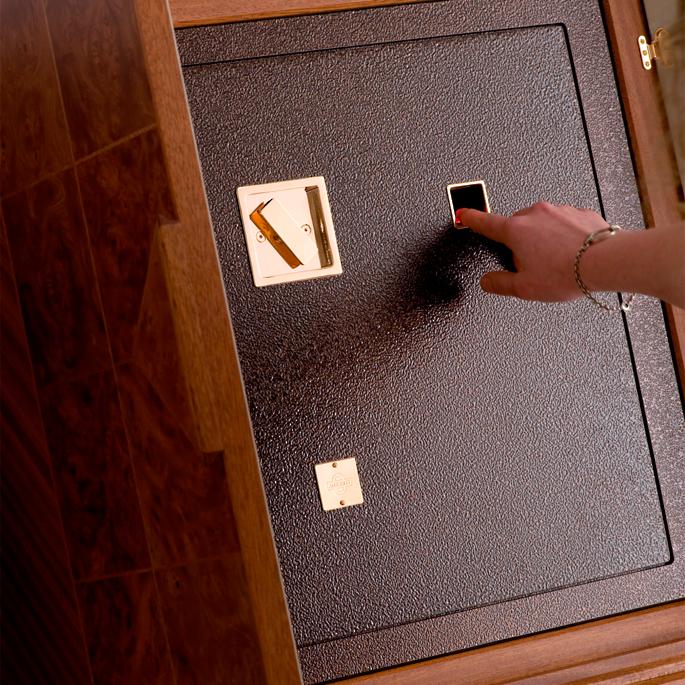 This refined safe offers you advanced biometric locking mechanisms and can open for you with fingerprint recognition and includes a state-of-the-art emergency key system.
4. Boca Do Lobo Millionaire Safe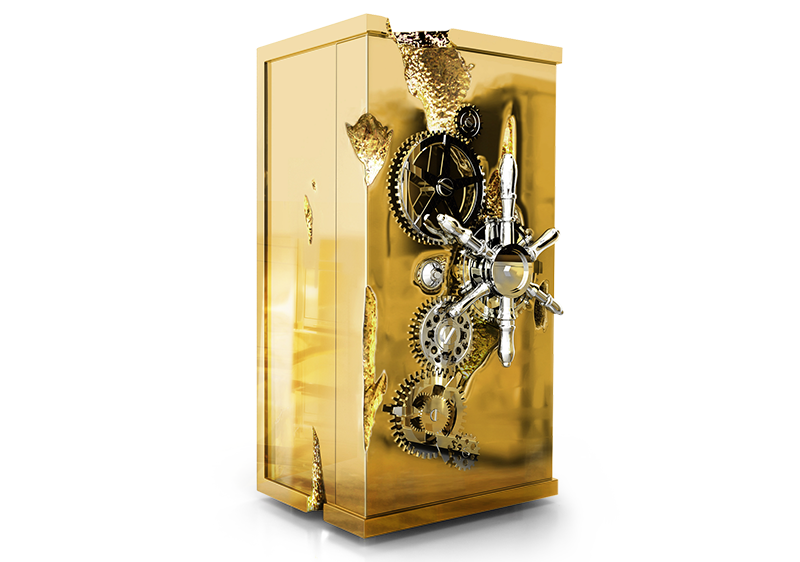 The Boco Do Lobo is a gold-leafed covered masterpiece of gleaming security, matched only by its high-end whimsical build and feel. The Millionaire is Boca's most iconic premium safe and makes a resounding impression right away, and is an ideal imposing statement piece for your home.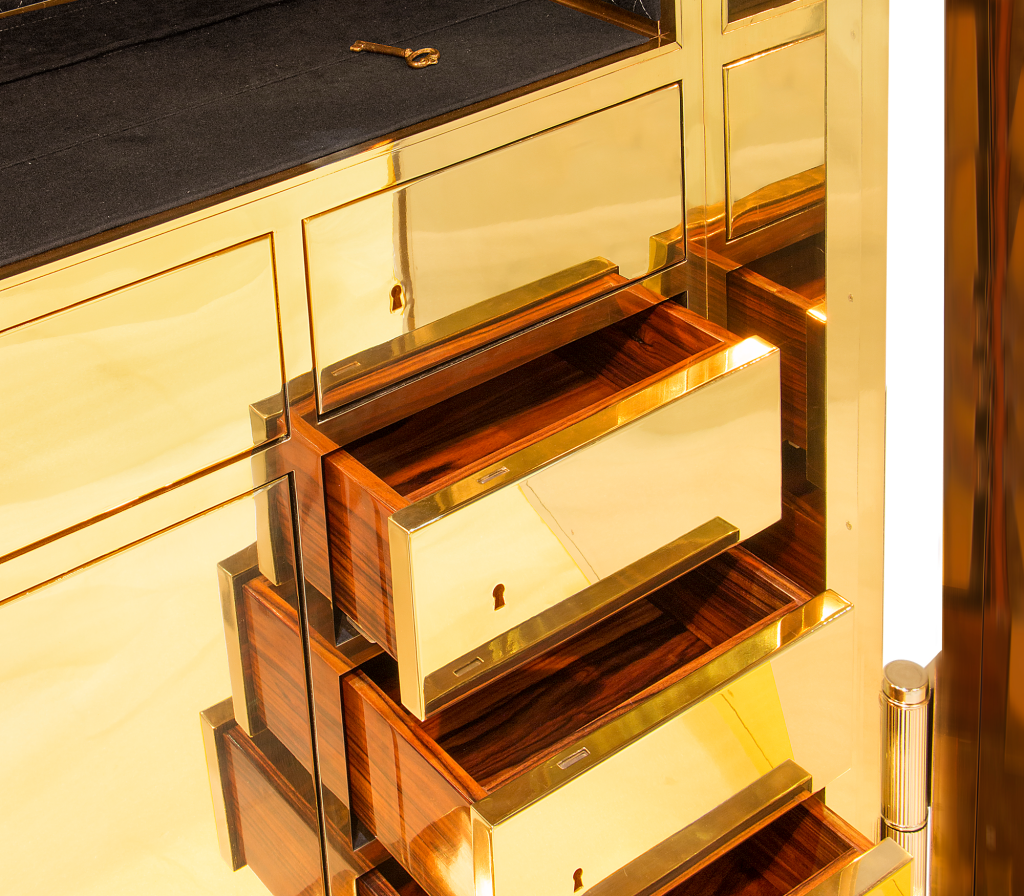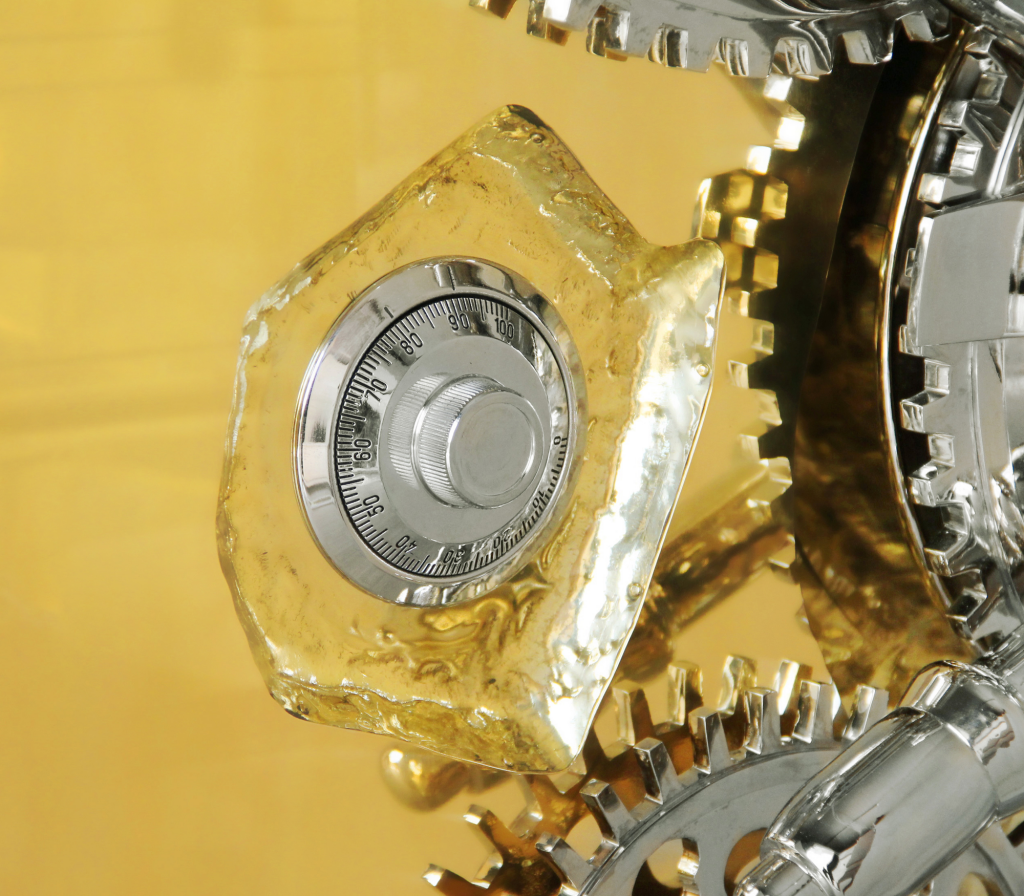 Supremely, and purposefully styled to look like a slightly damaged and scraped brick of gold, it is housed by a dial-dotted door and a crank polished by exquisite brass. The safe-box itself wonderfully reveals a set of lined drawers and a separated storage compartment to stash your actual, real-life nuggets of gold bricks.
3. Buben & Zorweg's X-007 Macassar Home Safe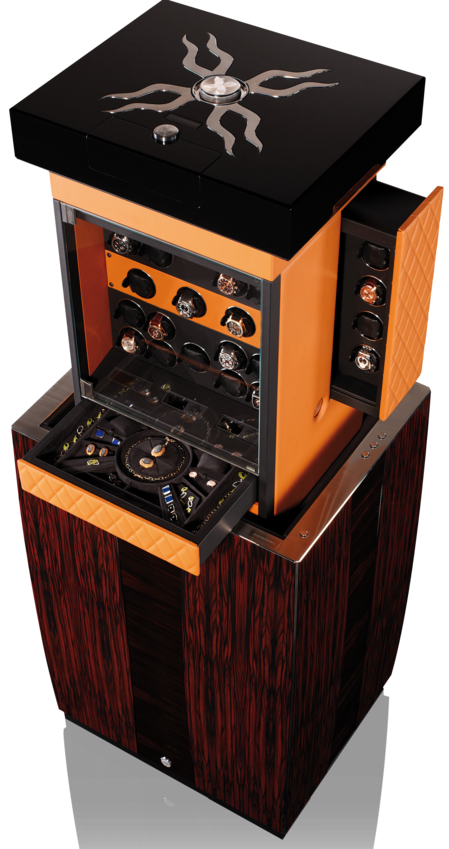 The X-007 is a stunning monolithic safe that is enveloped in a shell of rare Macassar ebony and shows off its surfaced elegance through its various hidden and overlaid compartments. The modern highly technological infrastructure and engineering elevates this home safe to one of the best in the world.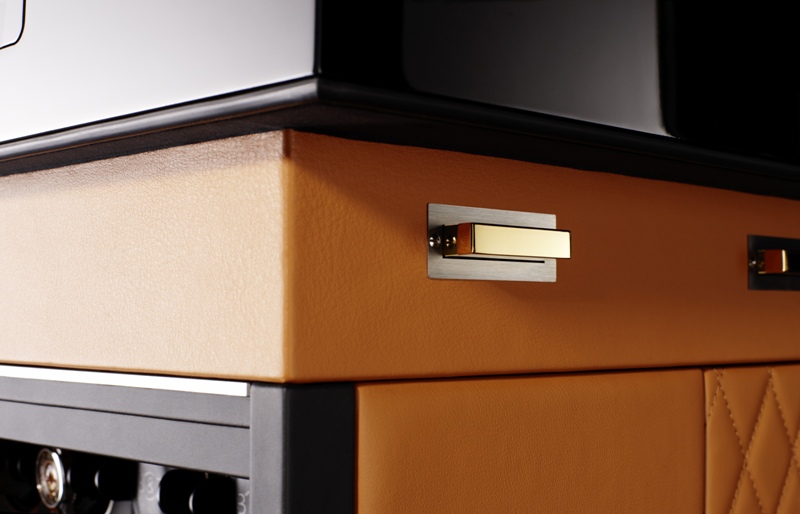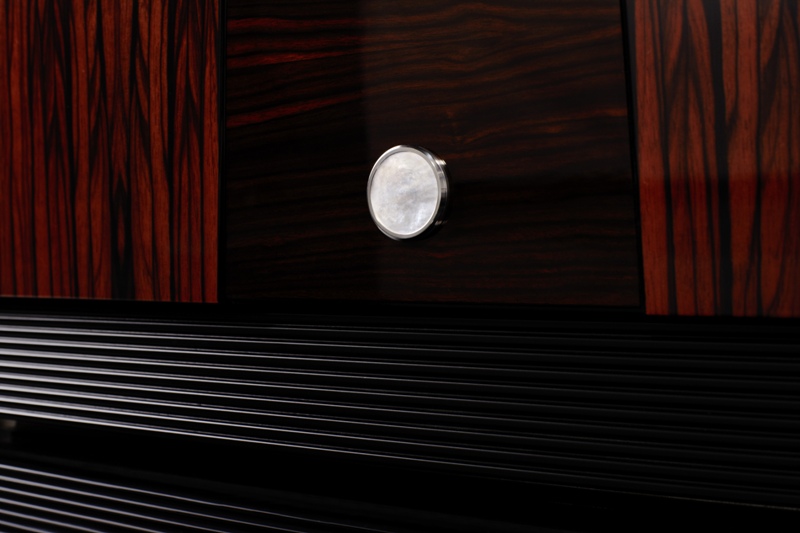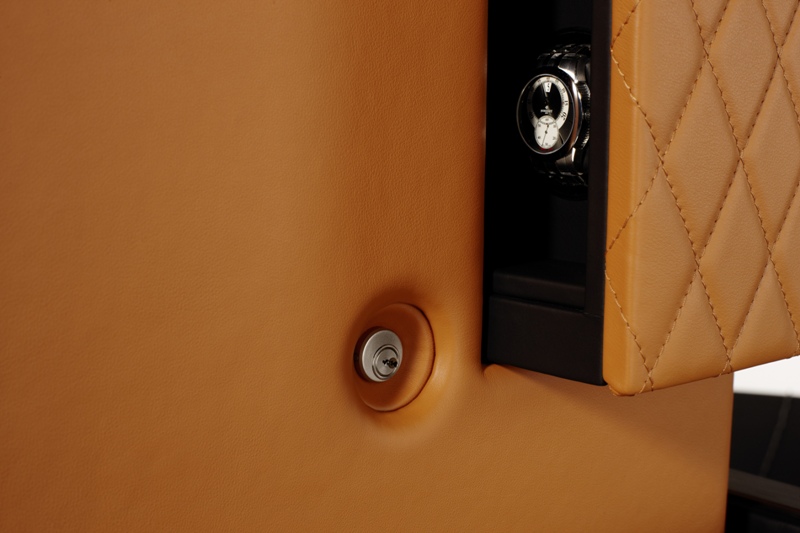 With its handcrafted stylish padded drawers and 25 watch-winders that seamlessly descend back down into the safe's hull, your valuables are supremely guarded by the same hyper-secure locking system trusted by many prominent Swiss banks.
2. Damascus Steel Chronos, by Brown Safes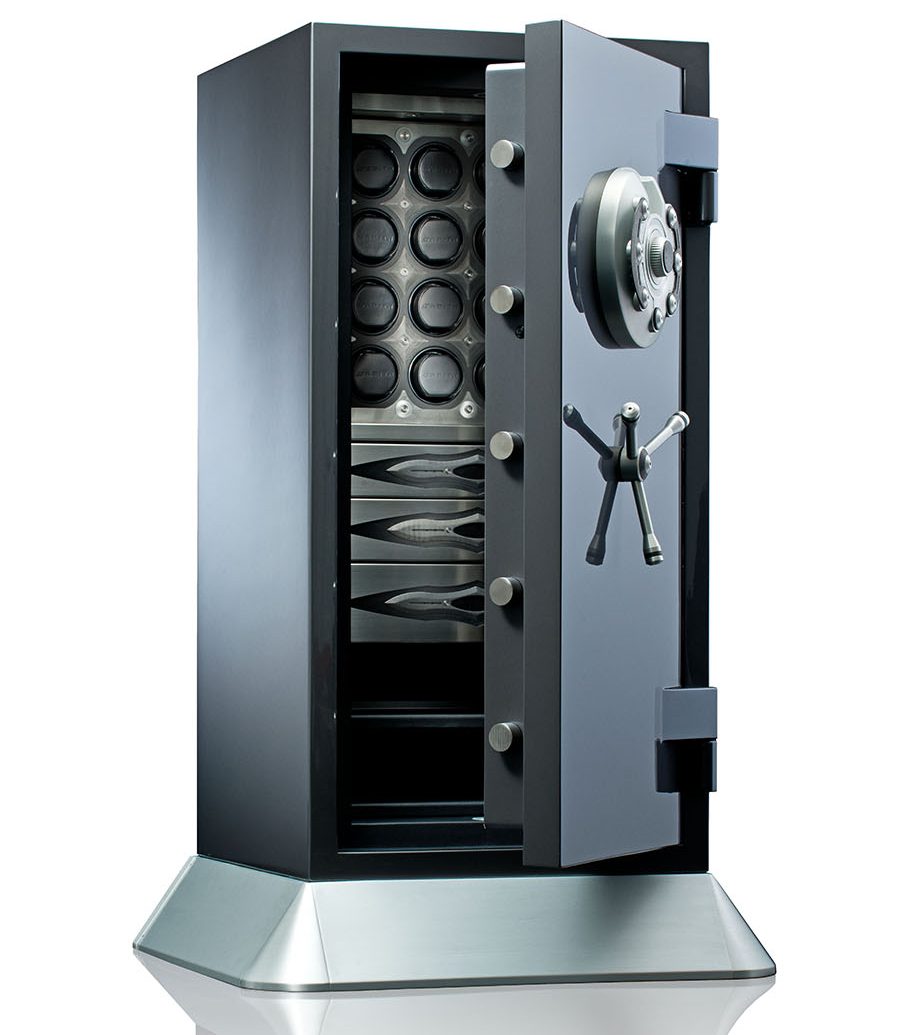 Within the competitive world of premium home safes and vaults, Brown Safes have the reputation for being arguably the world's most established authority and most recognizable company today. Brown makes its mark by crafting impenetrable safes for military use in high-risk locations.
Brown's more lavish limited edition Damascus Chronos private home safe keeps your precious and priceless valuables and notable collections securely out of harm's way.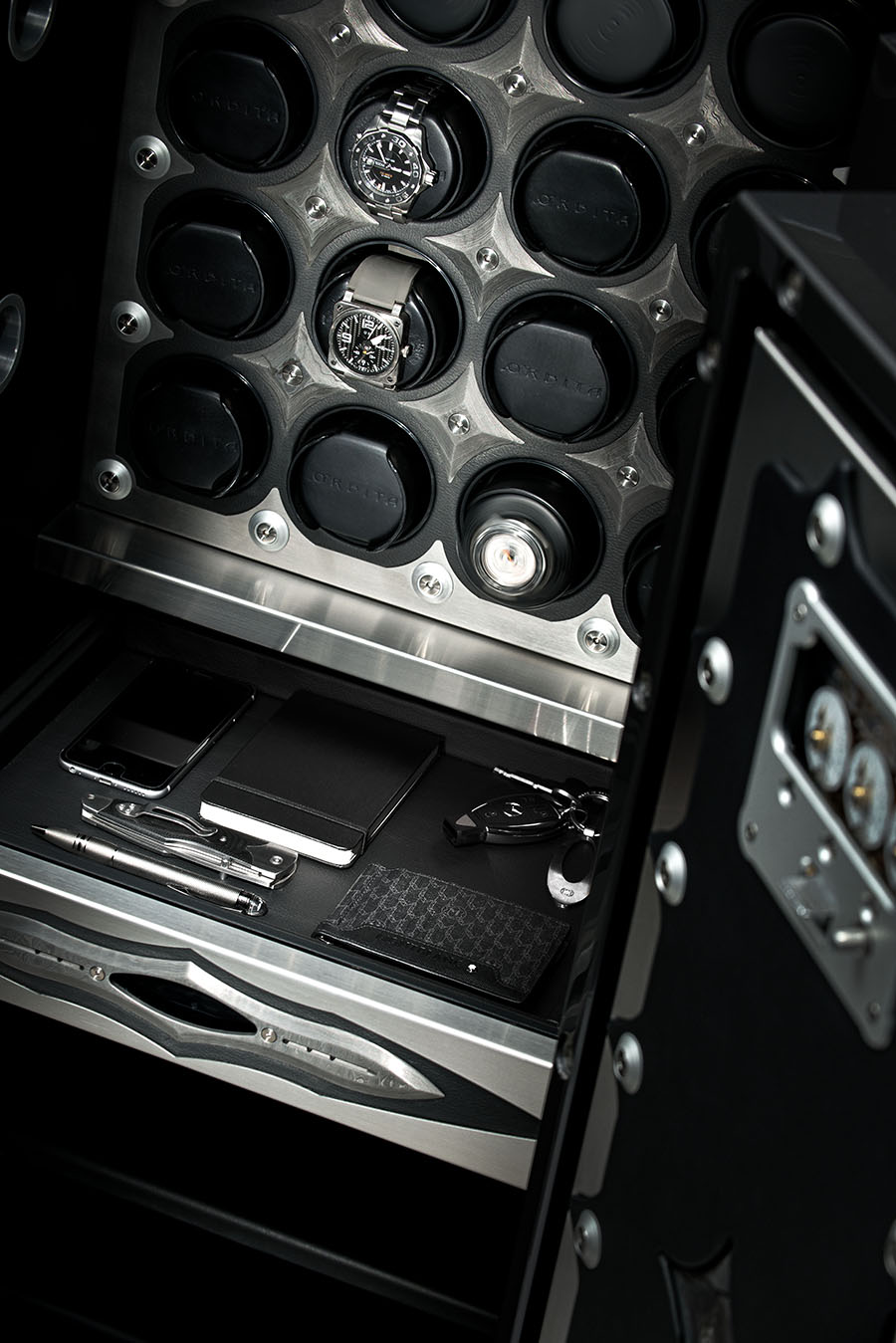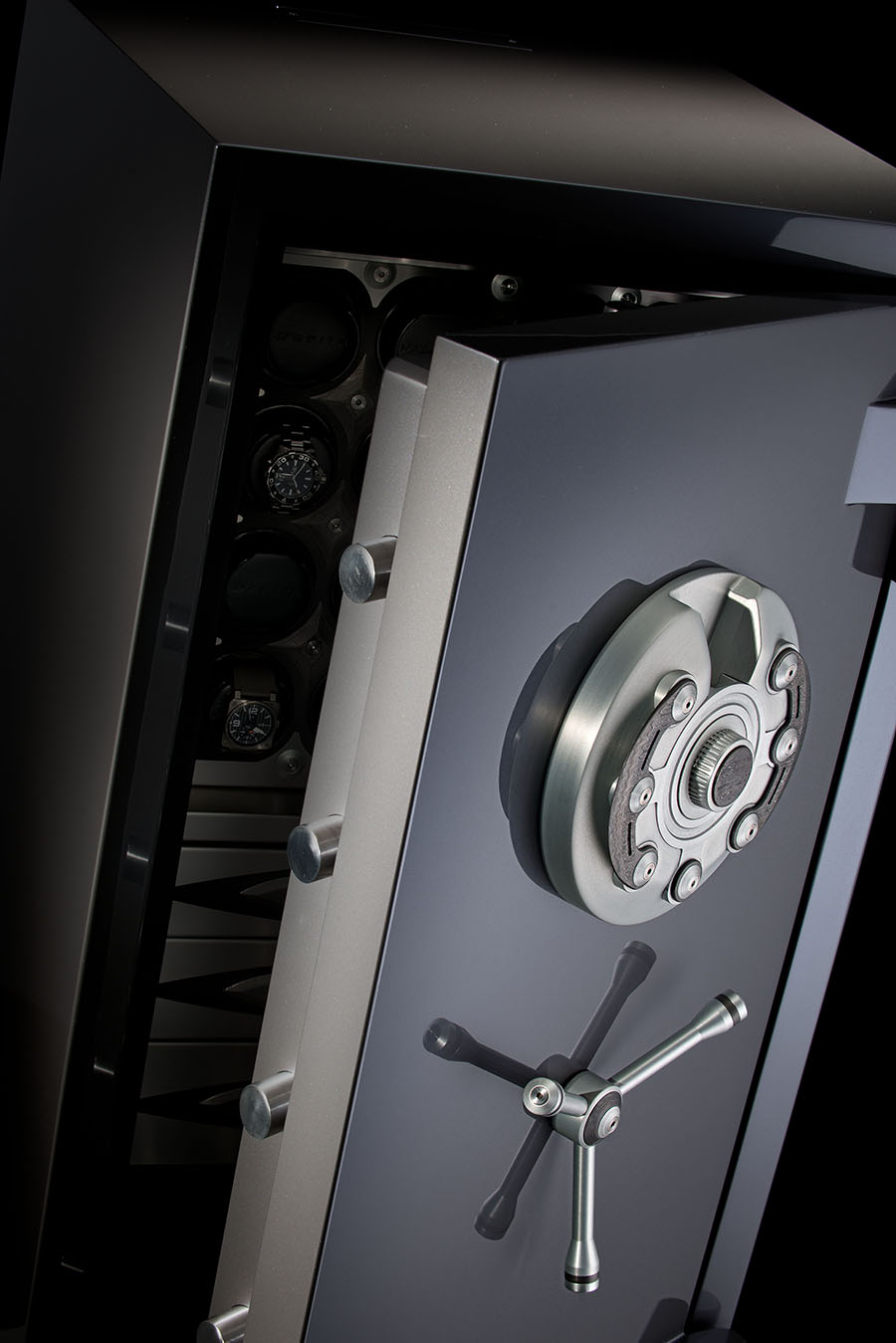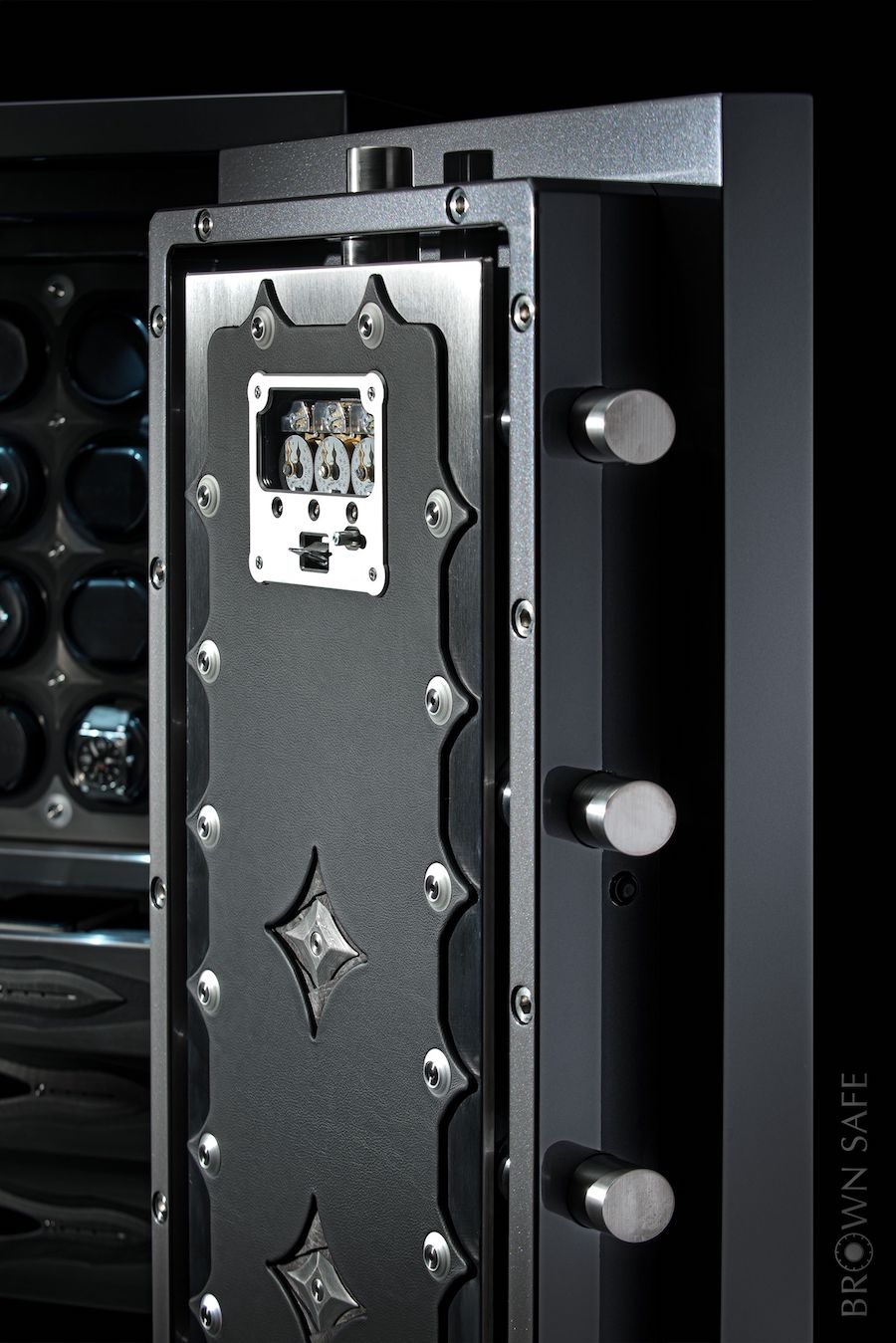 The ballistic armor plating, original and contemporary alarm system integration and its GPS tracking system sets it apart from many other safes. Weighing over 1,300 pounds, anyone that takes on the endeavor of trying to plunder your treasures probably won't get very far without someone noticing.
1. Stockinger Imperial Home Safe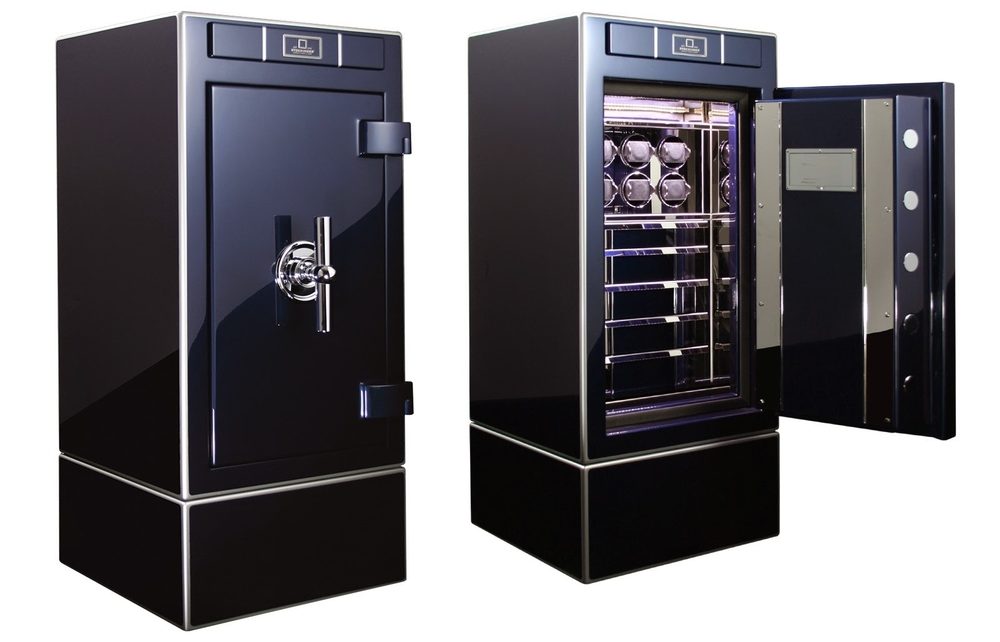 The Imperial safe designed and built by Stockinger, extraordinarily sports a customized aesthetic meant to match whatever room or space you decide to place it in. The impeccable bespoke nature of this security-safe is handmade in Germany with the finest materials harvested from all over the world.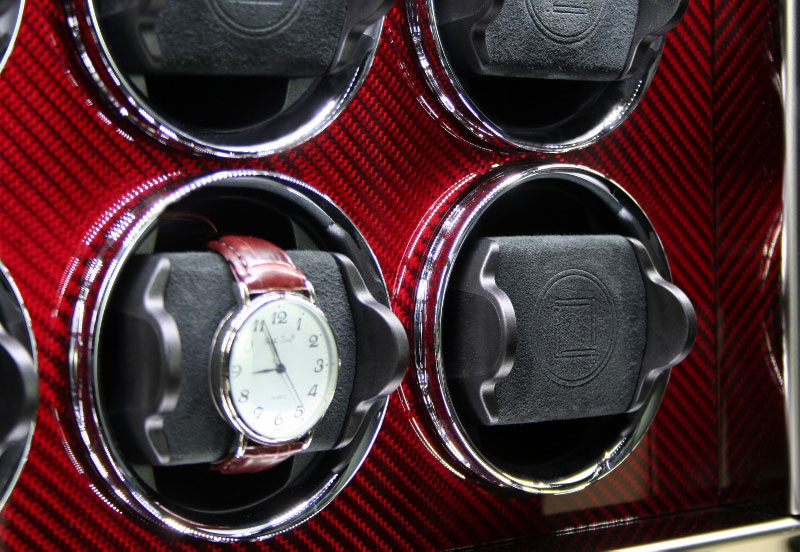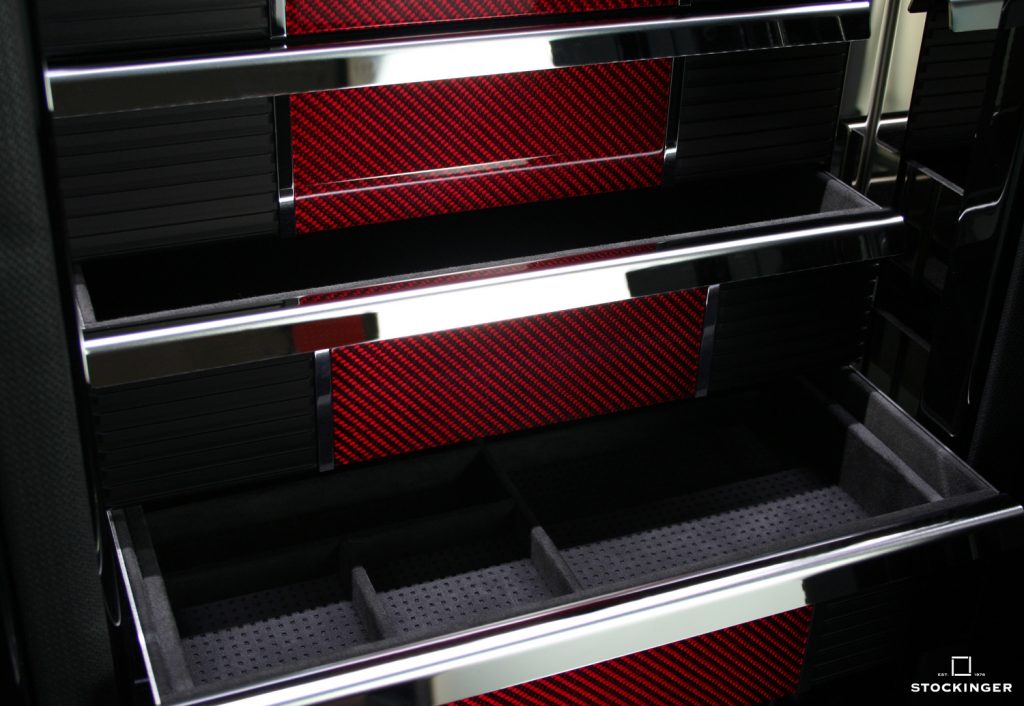 The pure gold-plated safe-handle to this distinguished piece of home-armor is cleverly shaped like a giant cufflink and is flush with specific made-to-measure chambers for your every watch or timepiece, jewelry or other cherished assets. A unique feature is its emergency bolt, that's triggered to enduringly lock the entire apparatus, if a brazen thief tries to open the Imperial Safe by force.
Combining and meshing the highest level of preserved-security with beauty and design, sets these safes apart. With the luxury home safe industry growing, these safes are much more than just security; they are an authentic high-end necessity of decor for your private home.