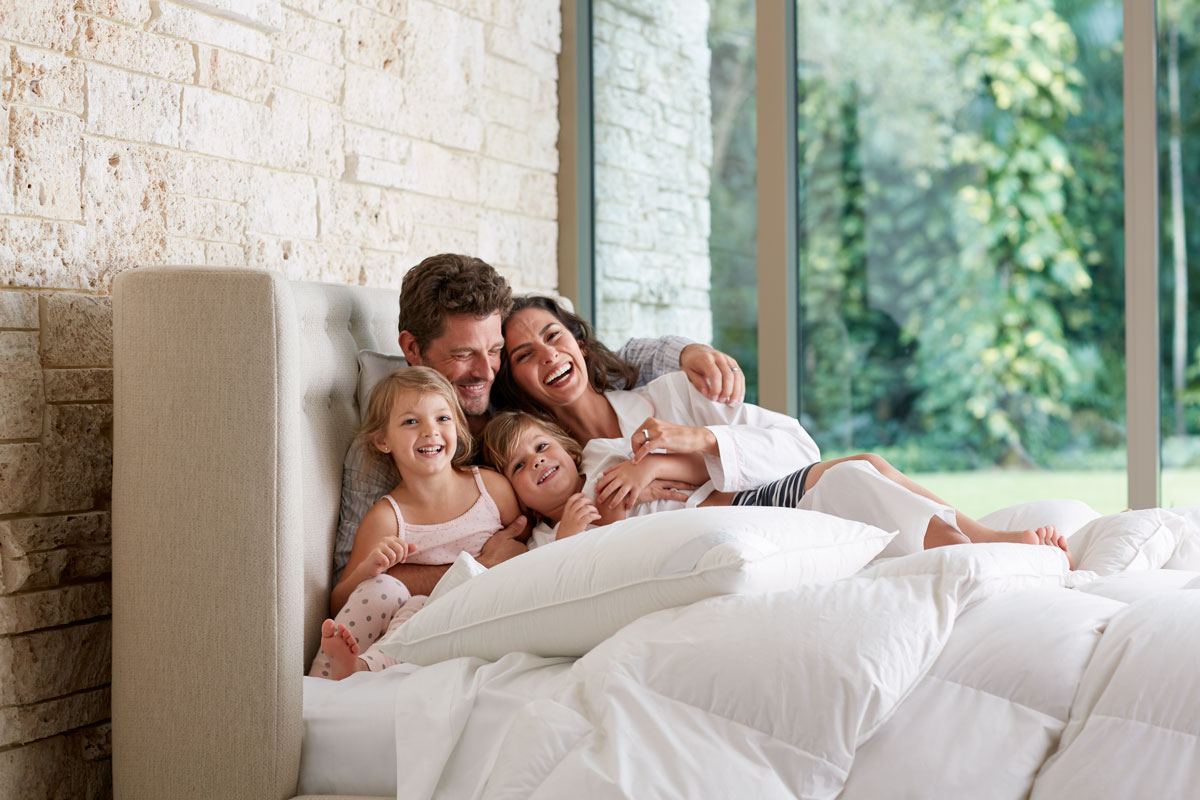 When Scandia Down Shops first began to appear in the 1970s, they helped introduce European-style sleep comfort into discerning homes across the United States. By the 1990s, the Scandia Down® trademark had become the symbol of luxuriant sleep comfort in home furnishings as more Americans came to appreciate the loftiness of superior goose down and the softness of high thread count linens. Now, over four decades later, Scandia continues to source exceptional European materials, craft unrivaled quality bedding in our Wisconsin factory and offer the penultimate in sleep comfort. Whether the finest white goose downs from Poland and Hungary, or exquisite cotton and silk fabrics from Italy, Austria and Germany, Scandia uses only the finest materials to craft the blissful luxury of Scandia Down Pillows and Comforters. The Scandia Home™ brand name was introduced in 2010 to encompass an expanding collection of elegant options for the bed, bath and home reaching well beyond just Scandia Down products themselves.
Scandia Down Travel Products
In addition to a full array of bedding and bath products for home use, Scandia offers a unique assortment of specialized travel products. With these items in hand, you can enjoy the pleasures of Scandia Down comfort whenever you travel away from home.
Hotel Pillow Down Travel Case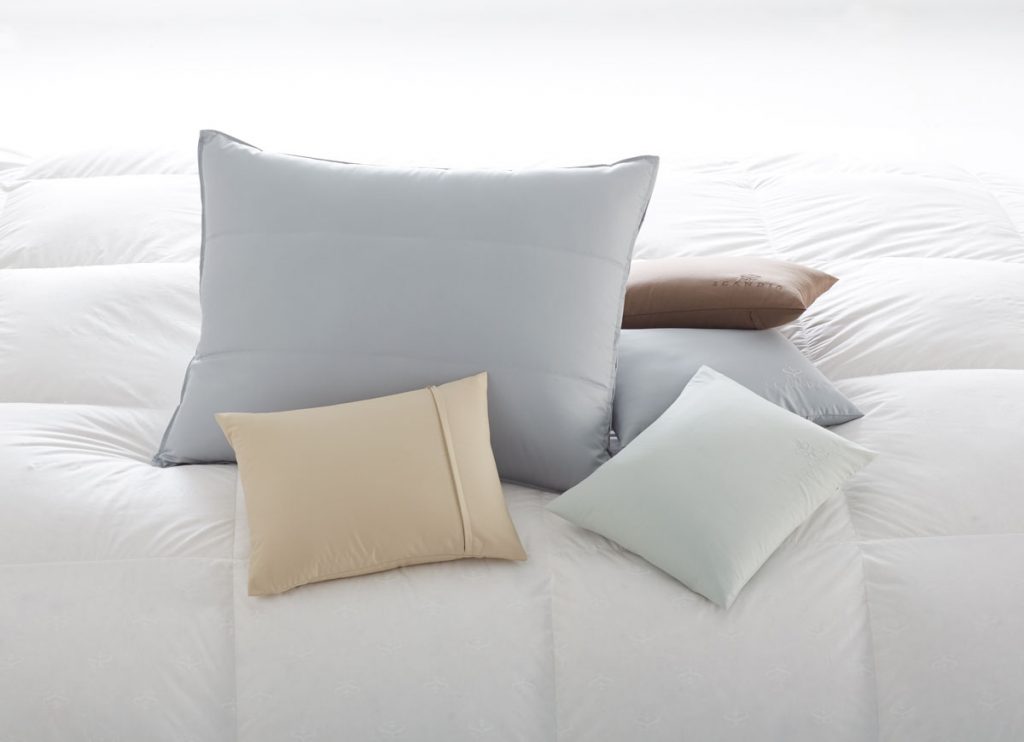 The Hotel Pillow Down Travel Case is simply the best in its class. This sumptuous, down-filled, quilted pillowcase envelops a standard hotel pillow in Scandia comfort and purity. Whether the stay is for business or pleasure, the Hotel Pillow Travel Case sets the stage for a beautiful night's sleep. The 300 thread-count wrinkle-free, Egyptian cotton sateen cover is filled with a layer of 500 fill-power white goose down. It slips over any standard hotel sleep pillow and zips closed. It measures 11″ x 14″ when folded for easy packability.
Deluxe Down Travel Pillow with Cover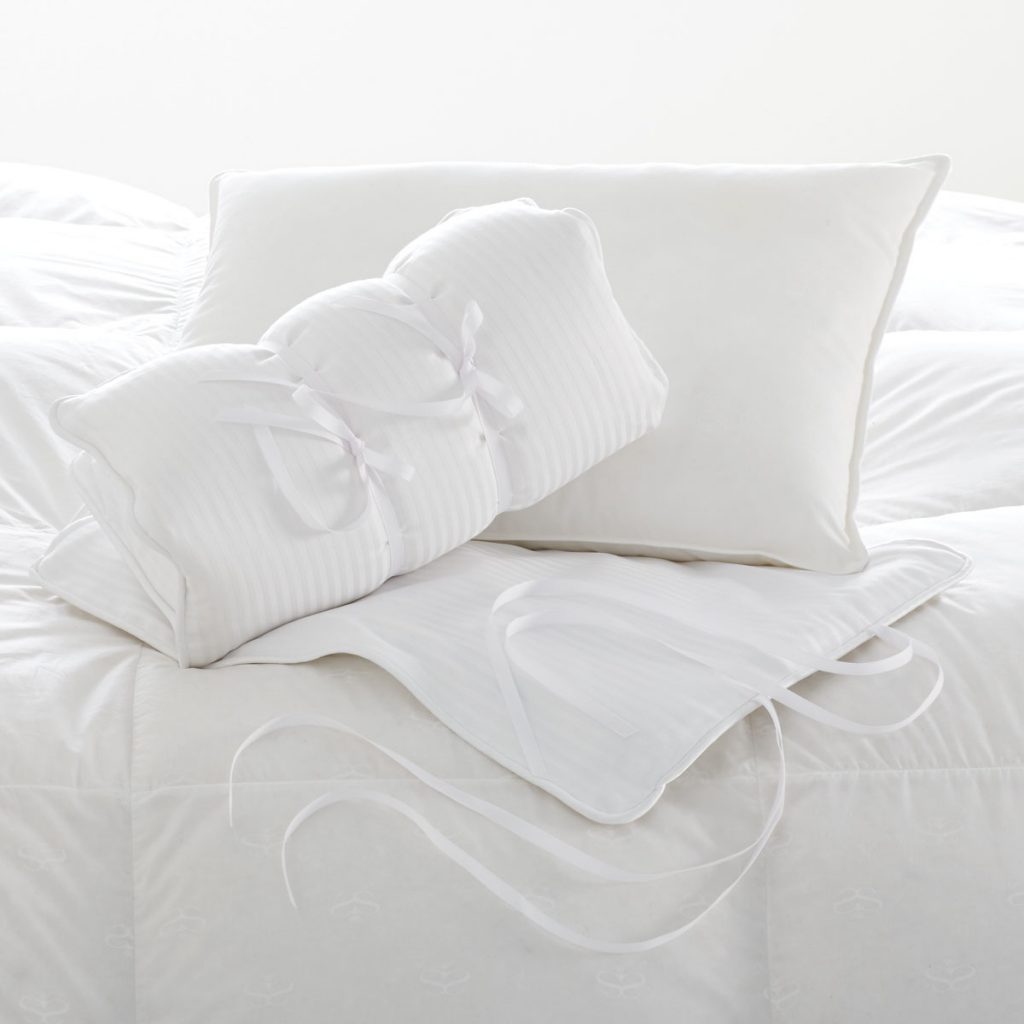 Home away from home. The perfect travel companion, our Deluxe Down Travel Pillow can help you get a good night's sleep wherever you go. This 16″x22″compact down pillow designed for soft support comes in a 300 thread-count woven sateen striped cover with zipper closure and ribbon ties so you can roll it up in your suitcase. Filled with resilient 600 fill-power European white down and impeccably finished in 245 thread-count cotton twill ticking, the Deluxe Down Travel Pillow is made with the same luxurious materials and fine details as our full-size sleep pillows.
Travel Attaché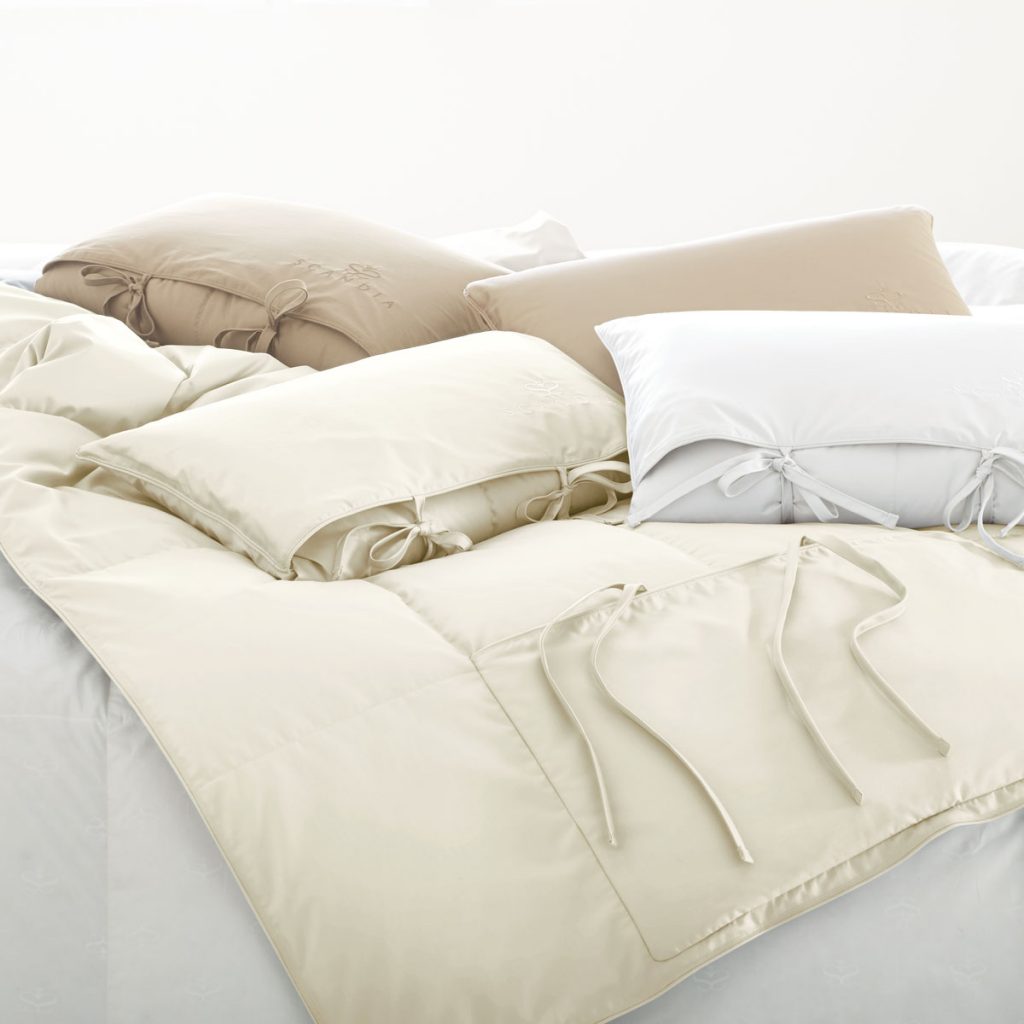 What appears to be a pillow unfolds into an elegant, all-season, throw-sized comforter. Filled with 600 fill-power European white down, covered in easily laundered 300 thread-count wrinkle free cotton sateen, and finished with self-piped edges, double-stitched for durability, the 42 x 65 Travel Attaché keeps the comfort and warmth of home at your fingertips wherever the journey takes you. When folded into a pillow the Travel Attaché measures 12 x 20, for easy stowage. This perennial Scandia down favorite deserves a spot in your carry-on every time you travel!
The Scandia Down Difference
Scandia's aim is to offer you the best down bedding possible—more sumptuous, more durable, more exquisite than anything else available. The Scandia Home™ dedication to quality is unmatched.
Scandia sources only the most exceptional quality European down and work with only the best mills to weave fabrics meeting our exact specifications.
Scandia adheres to the highest standards in the industry for down cleanliness. Scandia Down products contain only premium down that has been thoroughly cleaned and sanitized to our exacting specifications. The meticulous 12-stage cleaning process ensures that Scandia Down products are virtually hypo-allergenic.
The Scandia Down™ Difference reflects an ongoing commitment to humane sourcing of natural fills. All Scandia Down products conform to the Responsible Down Standard (RDS), ensuring that Scandia fills are never sourced from animals subject to inhumane feeding and harvesting practices. The down itself is traceable back to originating farms.
All Scandia down-proof shells are OEKO-TEX® certified to be free from harmful chemical substances. The superb cottons, silks and other natural fibers used in Scandia's fabrics ensure "breath-ability" that helps you sleep at a comfortable temperature and makes our shells and pillow ticking soothingly lightweight.
With proper care and maintenance, Scandia Down products should last a lifetime, and Scandia's renowned in-house maintenance and restoration services will help your bedding stay beautiful for years to come, but in the event of defects in fabric or workmanship Scandia Down products are protected by the Scandia Home™ Limited Warranty.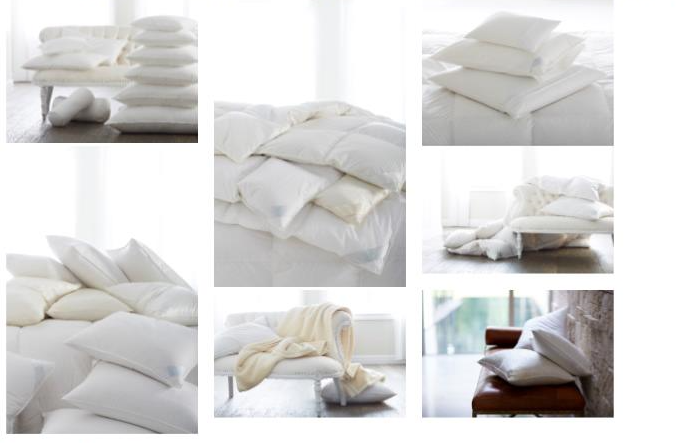 Scandia Down Services
At Scandia Home everything is done with your comfort in mind. Scandia prides itself in providing first-class services including:
COMFORT ADJUSTMENT SERVICES* (Complimentary New Pillow Adjustment, Complimentary New Comforter Adjustment and Standard Comfort Adjustment Services)
CUSTOM PRODUCTS. Whether it's uniquely sized pillows, comforters for a plane or yacht, or custom-made coverings for that one of a kind bed, Scandia bespoke bedding takes luxury to the ultimate level, tailored to your personal specifications.
MAINTENANCE & RESTORATION. A rip in your comforter or a hole in your favorite pillow doesn't have to mean the end of the road for your cherished Scandia products. In-house seamstresses can handle most repairs. After several years of enjoyment, your pillow, comforter, or foundation may begin to lose its firmness, show signs of wear or require refreshing. Scandia offers a variety of services that include some or all the following: purification of the down, replacement of the ticking and restoring the item to its original firmness by adding the appropriate amount of down.
SPECIALIZED CLEANING. When it comes time for cleaning, Scandia Home Customer Service can arrange for your Scandia Down items to be cleaned in a facility built exclusively for this type of care.
Discover The Scandia Down Difference for yourself.
Scandia Home and Scandia Down products are available only through our Scandia Home flagship stores in Beverly Hills and Palo Alto, Scandia Home specialty boutiques in Chicago, Kansas City, Minneapolis, Detroit, Jackson Hole and other select linens retailers around the country. Scandia also showcases the full brand on scandiahome.com.  Scandia welcomes project opportunities with top interior designers as well. We also continue to distinguish ourselves with our personalized service. Our in-house experts are always available to help you choose the right products for your lifestyle, customize your selection, or arrange care of your Scandia Down products in specialized laundry facilities.
For further details on Scandia products and services or to find locations nearest you, please visit scandiahome.com or call 1-800-237-5337 to speak with a Customer Service representative.