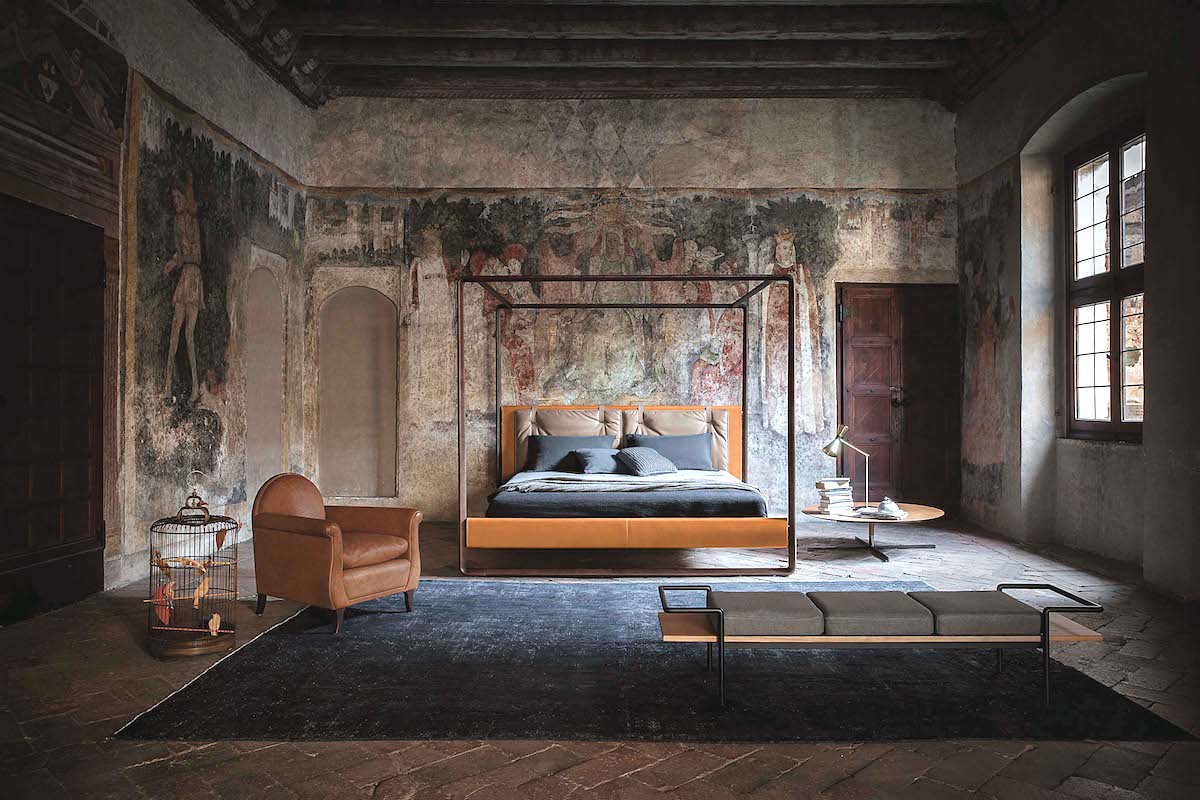 Poltrona Frau is a story rooted in prestigious heritage. Over a century ago, the legendary Italian atelier made a name for itself with its original armchairs in precious leather. They have since become a global beacon of Italian excellence revolutionizing the design world by harmoniously blending tradition with innovations in technology, sustainability, and craftsmanship. Today, 110 years after its inception, Poltrona Frau has grown into a multidimensional company—an ecosystem with multiple touchpoints; it's a lifestyle with sensual products that extend far beyond homes, dressing the very soul of offices and meeting places, as well as custom nautical, automotive, and aviation interiors.
"The greatest stories are stories about love, and Poltrona Frau is one of these—over 100 years of emotions, which have seduced millions of people." – Nicola Coropulis
We sat down with CEO Nicola Coropulis to learn more about Poltrona Frau's entrepreneurial vision and its keen ability to navigate the evolving landscape of contemporary living, change, and growth, and how they embrace evolution, sustainability, and international success.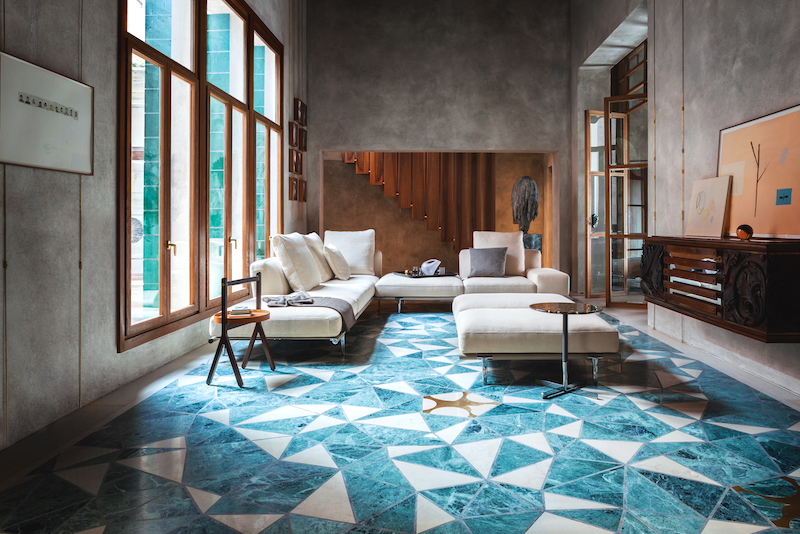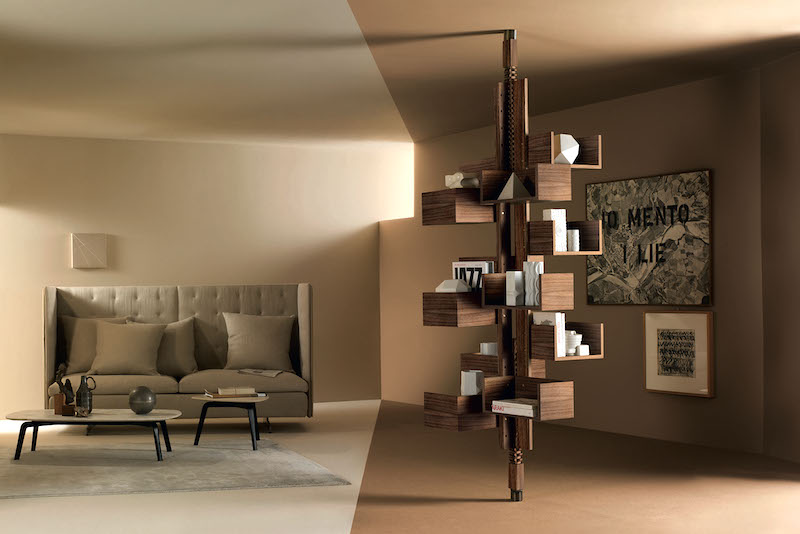 JETSET: Our readers enjoy nothing but the finest in quality, class, and craftsmanship. Can you describe how Poltrona Frau embodies these same principles?
NC: Since the beginning of its history in 1912, Poltrona Frau has been a beacon of high-end, timeless furniture made with the finest materials at the highest level of craftsmanship. When you see our products, you immediately understand that there is a lot of care and attention to detail—quality and craftsmanship before anything else.
JETSET: Poltrona Frau is celebrating 100+10 years of true evolution through its cultural and manufacturing heritage, current designs, and a vision of a sustainable future. Can you elaborate on how the past converges with the present and what a vision of a sustainable future means to you?
NC: In 1912, we started doing leather-upholstered furniture on traditional-styled sofas and armchairs. Over time, we have evolved into other furniture pieces, and we have moved to public places like theaters, auditoriums, and convention centers. We have done a lot of great things in the U.S., like the Getty Center, the Walt Disney Concert Hall, and the auditoriums of Apple, Google, and Netflix. We have also extended the craftsmanship that we have exercised over the years in furniture to the seats and cockpits of automotives, and marine and jet interiors, where we have been able to create the magic of Poltrona Frau, which is a true blend of tradition and innovation, technology and craftsmanship.
We make our products with natural materials that have the least possible impact on our environment, and that can last a very long time. So this suggests the idea of sustainable consumption and a sustainable future.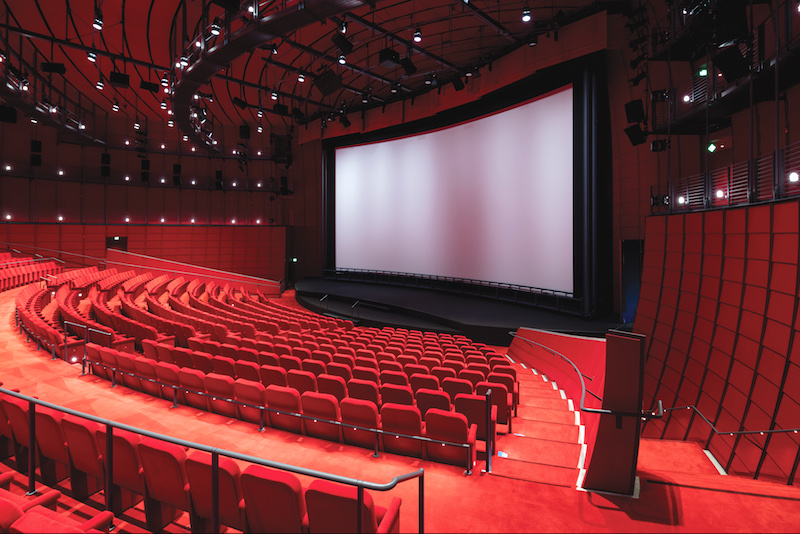 JETSET: Sculptor Arik Levy once told me that his favorite material to work with is emotion and that physical materials are simply the vehicle or bridge to the end result. What emotions do you expect to elicit from your designs?
NC: Certainly, from the design point of view, Poltrona Frau seeks harmony and well-being—a balance between yourself and the environment in a comfortable atmosphere. If we look at the very natural materials we use, I would think about sensuality and the pleasure of touching and sharing your time with these materials.
JETSET: How important is the synergy of the architecture that surrounds a furniture piece?
NC: It's so important. Furniture pieces live in spaces, and as long as they can stay harmoniously within the spaces, they are exercising their function. As I mentioned before, one of the emotions we want to elicit is harmony. What we always try to achieve is to create pieces that live harmoniously within spaces and architecture.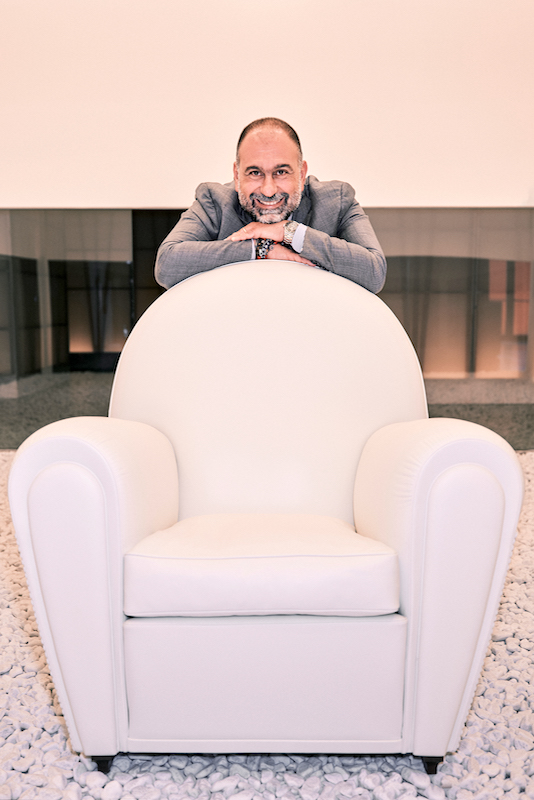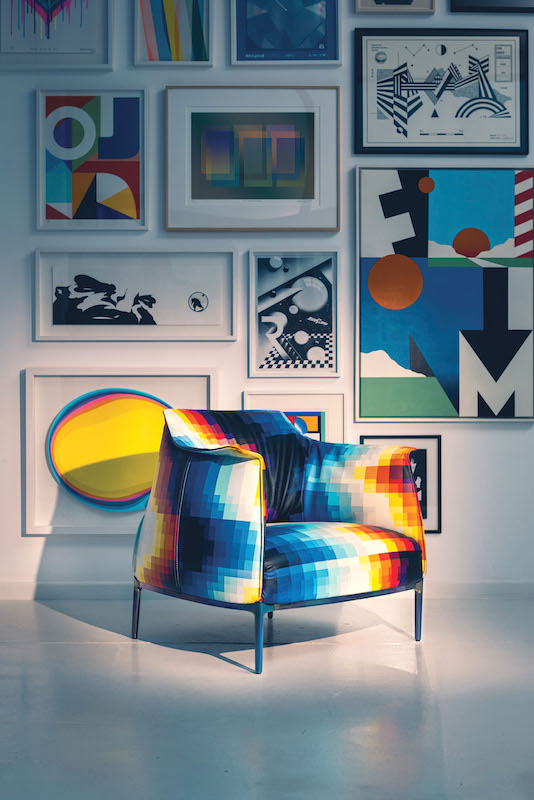 JETSET: Can you talk about the limited edition chair Poltrona Frau has recently launched with artist Felipe Pantone?
NC: With pleasure, because it really is innovative. We believe that art and design are very close adversaries, so we wanted to expand our reach by getting the point of view of a young artist developing digital painting techniques. Felipe started as a street artist and then evolved into a digital artist. We very much like the use of primary colors, and we like offering solutions that I like to call New York psychedelic. Felipe is appreciated by younger generations—who are consumers of the future and, to a certain extent, they are the ones who drive the choices for consumption in the present times.
There has been great hype about this launch, so we share this feeling. Yesterday, I signed the 110 certificates of authenticity for the limited edition Archibald armchair reinterpreted by international artist Felipe Pantone.
JETSET: I think we all share the vision for a hopeful world and realize these current times offer a chance for transformation and shared optimism. How has your approach shifted since coming out of the pandemic?
NC: I think that the biggest lesson that we learned from the pandemic is to elaborate alternative plans, because you don't know what tomorrow may bring. Another lesson is that for a long period of time, we had thought that the center of life was outside of our homes and that our homes were just a place to sleep. The pandemic brought a rediscovery of the home as the center of life, not only our personal lives but our social and working lives. People have realized they need more functional, more comfortable interiors, and I think this trend will stay for quite a while.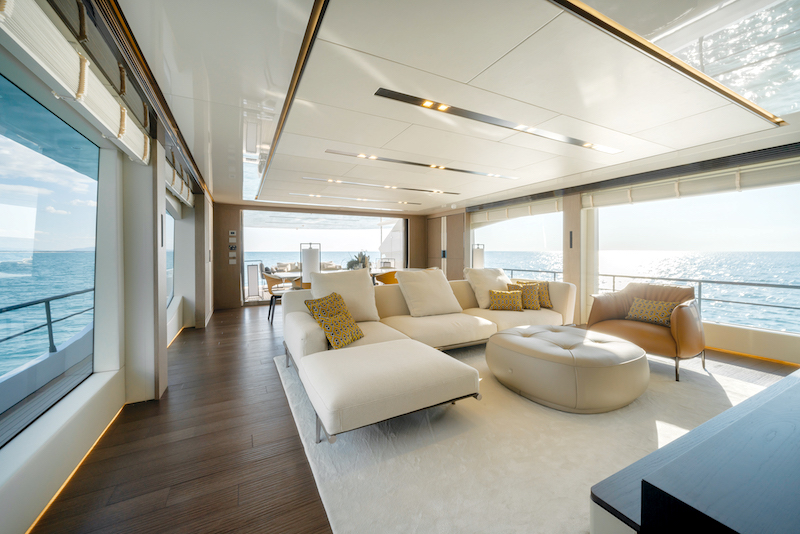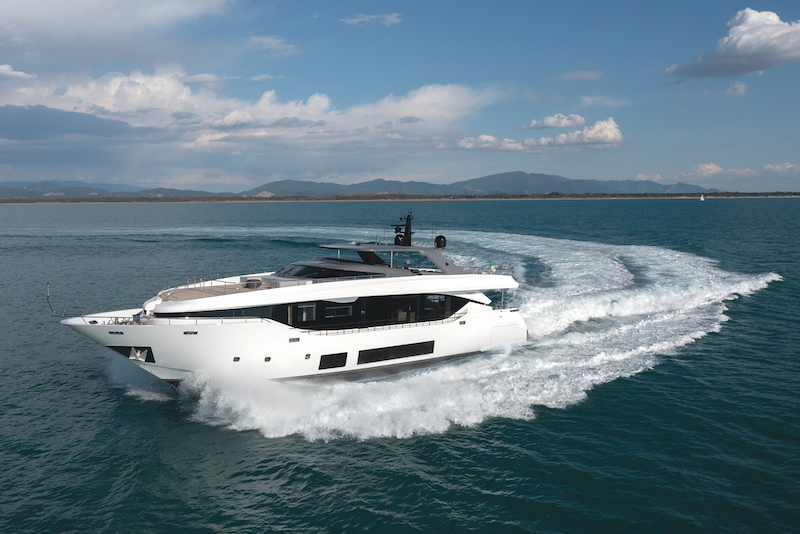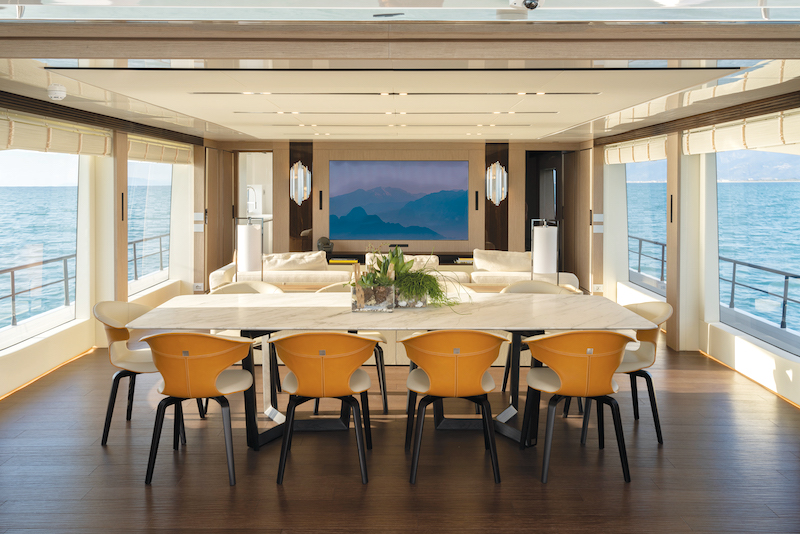 In 2021, the Italian government recognized Poltrona Frau as a Historic Brand of National Interest. Coropulis told us how this honor is an excellent stimulus to continue revolutionizing the design world. He expressed his appreciation for the company's American owners—the Hawthorn Group—and explained how they respect that Poltrona Frau is quintessentially Italian yet crosses borders proving their cosmopolitan vocation. The company collaborates on many international projects and enjoys worldwide distribution of its products, demonstrating a global reach. You can visit flagship stores and showrooms in Europe, Asia, and the Americas.
Poltrona Frau, situated in Tolentino, one of the cradles of Italian Renaissance, continues to rewrite its story by adding more tailored solutions to an already robust portfolio. Its Interiors in Motion division along with its nautical and aeronautical sectors continue to flourish, as evidenced by collaborations with major luxury brands including Ferrari and Ducati.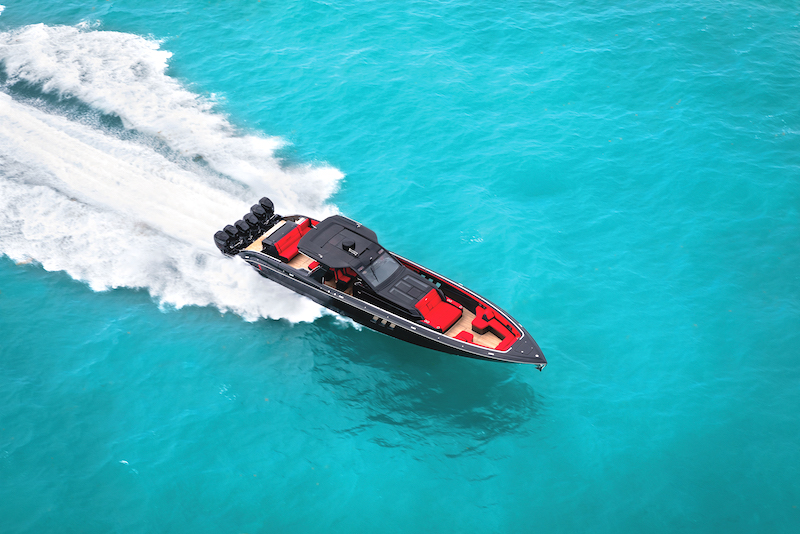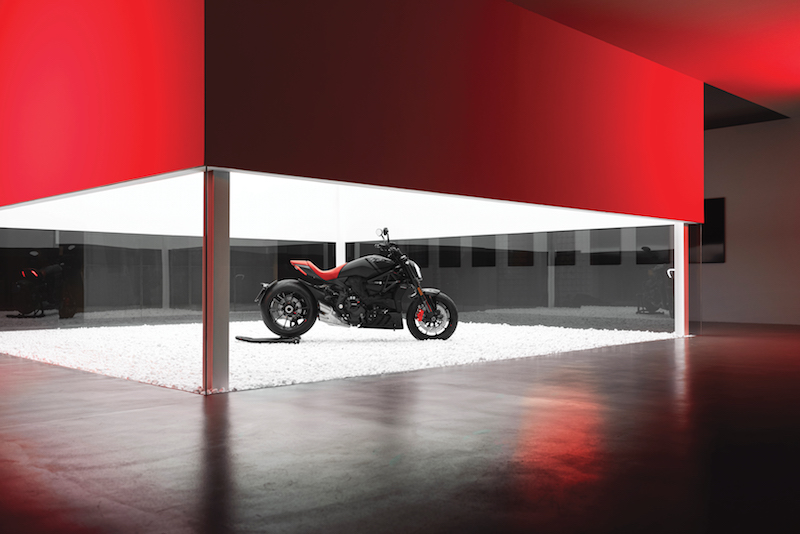 Over 20 products, including new products and extensions to previous lines, will be presented in June during Milan's annual Design Week under the title, 'True Evolution.'