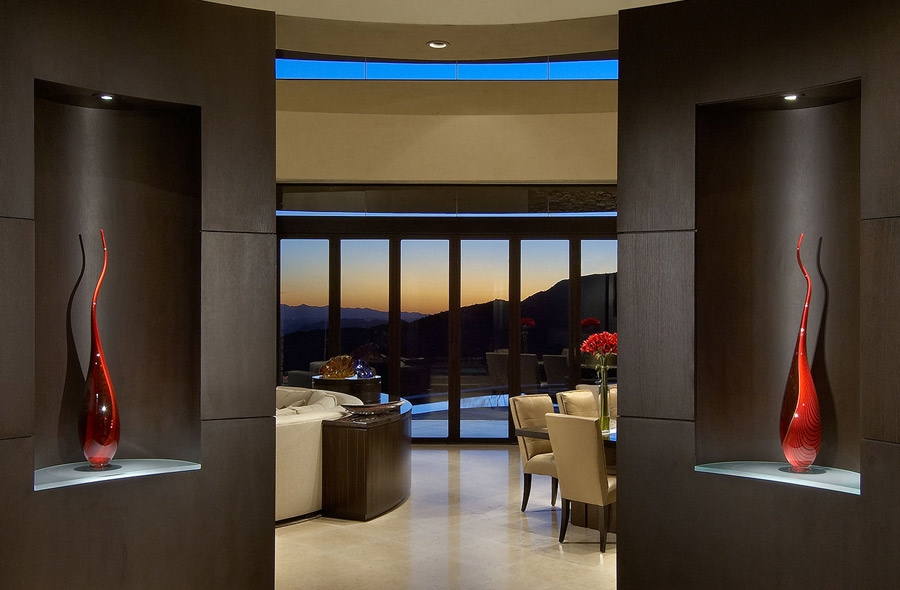 How would you define your interior design style? Are you a trend follower or a trendsetter?
Are you waiting until you're ready to spend significant dollars on your home—or to buy a new home—before you "create" your style? Or, maybe you've never really thought about it before! It isn't simply a matter of the dollars you spend; it's more about your priorities, your lifestyle, and your perception of yourself. Consider these design "types" to begin to understand your own style:
Profile #1:
You are only happy when you feel that your home is ready to photograph for a design magazine. You want everything to be perfect. For you, it's all about how people react when they see your personal space.
Profile #2:
You consider your home to be a place of refuge. When you walk in the door, you just want a place to relax and be comfortable. You gather things that make you feel good, and you use colors that feel right to you, although you aren't sure what you would call your "style." You're less concerned about what your home looks like than what it feels like.
Profile #3:
It's important to you that you express yourself personally in the design of your home. You love to exhibit things that you've made or collected. You don't necessarily subscribe to a certain design style, and you don't care what colors are "in" right now. Your friends may not want to emulate your style, but they do admire the care and attention you've put into your home.
Profile #4:
We're not even going to go there. You might as well still be living in your college apartment, and you could care less what it looks like. You're beyond help.
Whether you resonate most with Type 1, 2, or 3—or a combination of more than one—the most important thing is that you are satisfied with the way you have designed your environment and whether it is really "you." It's not a matter of "right or wrong." Your personal space should support your efforts to be a positive, successful person and bring out the best in you! If you realize that you aren't getting the maximum pleasure from your surroundings, now is the time to do something about it.
First of all, start by being authentic. Don't copy your friend or neighbor; find items that make you "light up." Put together a packet of photographs (furniture, fashion, accessories, and places) that resonate with you. It may be the feeling of the space, rather than the details, that gets your attention. Don't worry too much about the name of the style; just use this collection of photographs and ideas to help you define your own style, or share it with an interior designer who can give you guidance.
Have fun mixing it up! You don't need to stay true to a particular style throughout the home in order to express yourself. French Country and Shabby Chic have a lot in common, but in their unique elements are a wide range of styles that can find a home amongst many other styles. "Contemporary" interior design can be sleek Italian leather and metal, or warm woods and earthy stone. "Regional" interior design is a great way to reflect the history of the location of your home, whether it's the New England coast, a tropical island, or the Wild West. Bringing in appropriate "local" pieces can be a great way to express yourself.
Antiques warm up an interior space and add a layer of history. If you love Art Deco style, you might add a Biedermeier table in just the right spot to highlight a room. Even if you love clean lines, your grandmother's Victorian chaise could be the perfect counterpoint to a contemporary style. Keep wonderful memories alive by displaying pieces you've picked up in your travels; when in Paris, consider picking up a unique vintage treasure at the flea market and finding a place for it in your home.
As interior designers, we are regularly called upon to define a style. We enjoy listening to our clients, combining design details and historic periods that somehow work together to fit their personalities. Each unique creation may then be given a title with a mysterious combination of ingredients, such as "Contemporary Organic Southwestern," "Mid-Century Modern with Rural Mediterranean Influence," or "Craftsman Bungalow with Spanish Accents."
Does it matter what it's called? The bottom line is: you don't need to wait until you can put a label on your interior design style to have one!