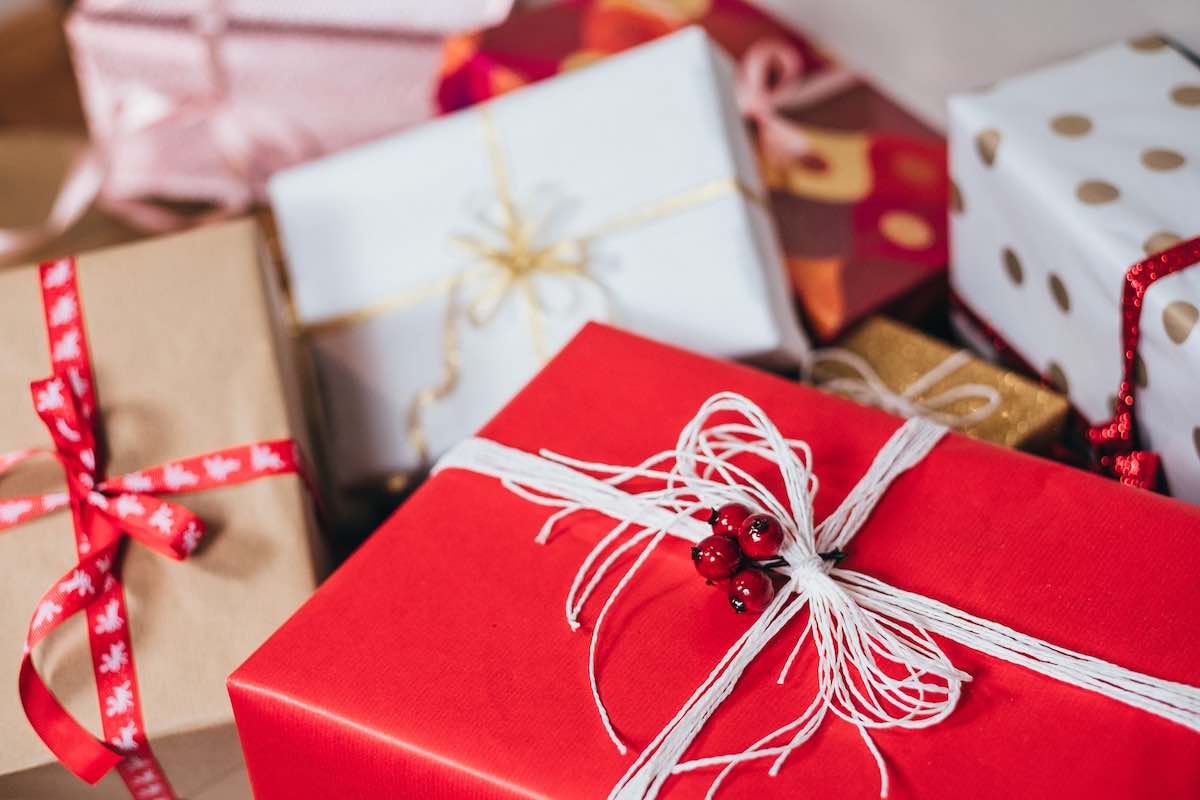 It's the most wonderful time of the year! As the holiday season is quickly approaching, the purveyors of fine living at Jetset Magazine have once again compiled a list of gift-worthy selections to help take the pain out of last-minute gift giving. Whether you're shopping for your significant other or just need a unique present for your holiday office party, the following options are sure to leave a lasting impression on anyone fortunate enough to find them under the tree.
Rollink Flex Aura Carry-On Suitcase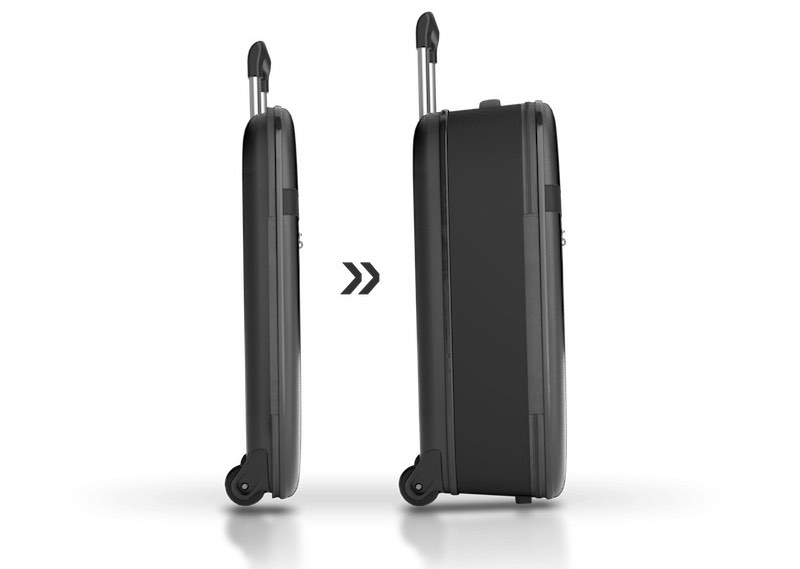 If there's one thing you can never have enough of, it's storage space. And choosing the perfect piece of luggage for your next jetsetting adventure is only half the battle. While the baggage you've purchased might offer ample room for packing your personal belongings, finding a place to store your suitcase when you're not traveling is often where the real challenge begins.
Fortunately, Rollink has developed an innovative solution to help solve this problem with their clever line of collapsible luggage. Folding flat to a width of only about 2" and capable of packing 3-5 days' worth of clothes thanks to its 42L packing volume, the Rollink Flex Aura Carry-On Suitcase provides the perfect solution for a quick jaunt or overnight business trip. The luxurious luggage features water-resistant fabric on each side and an impact-resistant design to keep your personal effects safe and secure. Additionally, a convenient front storage pocket offers safe transport for your laptop, while coated wheels help deliver smooth and silent operation of the world's thinnest collapsible luggage.
Truffoire Body Care Collection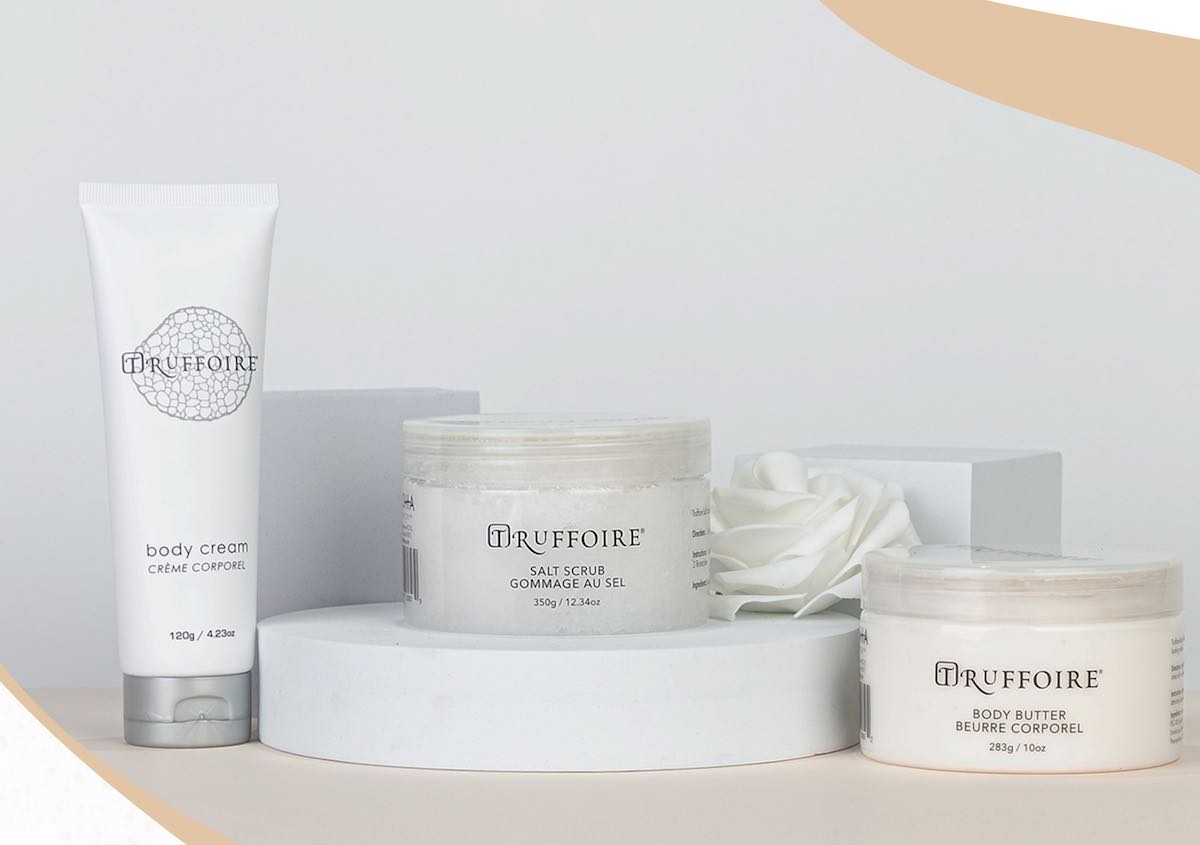 When you hear the word truffles, you probably don't think of skin care. But did you know that the elusive delicacy is also regarded for its anti-aging properties? Luxury beauty brand Truffoire has taken the coveted truffle to new heights with their groundbreaking skin care formula packed with powerful ingredients to help alleviate dry skin and the appearance of age spots. Truffoire features two key ingredients in its exclusively formulated products: the Tuber Belanosporum (Black Truffle), and the Tuber Aestivum (White Truffle).
The perfect holiday present for any skin-care conscious woman, Truffoire's Body Care Collection includes a curated combination of the brand's Body Cream, Salt Scrub, and Body Butter, each formulated without parabens and dermatologist approved to ensure your next skin care regimen exceeds expectations.
VOLO Go Cordless Dryer
Invented nearly a hundred years ago, the traditional hair dryer has made little headway (pun intended) when it comes to innovation. While improvements have been made throughout its history, most hair dryers still rely on the same convection heat technology that you find in a toaster oven. Perhaps it's for this reason that using a traditional dryer can often lead to damaged or dried out hair. The team at VOLO Beauty recognized this problem and found a solution in the form of infrared heat. Combined with their go-anywhere cordless technology, The VOLO Go Cordless Dryer delivers next level performance and efficiency for a more effective drying solution that's gentler on your hair. As the brand so cleverly states, "Cordless and infrared: think of these like your haircare PB & J. They're meant to be."
MICHAEL KORS Limited-Edition Mini Everest Two-Tone Pavé Silver-Tone Watch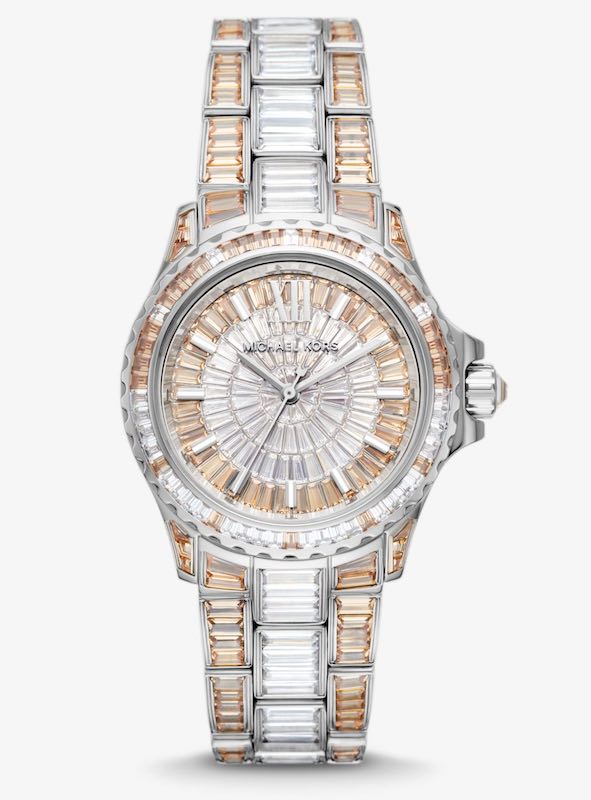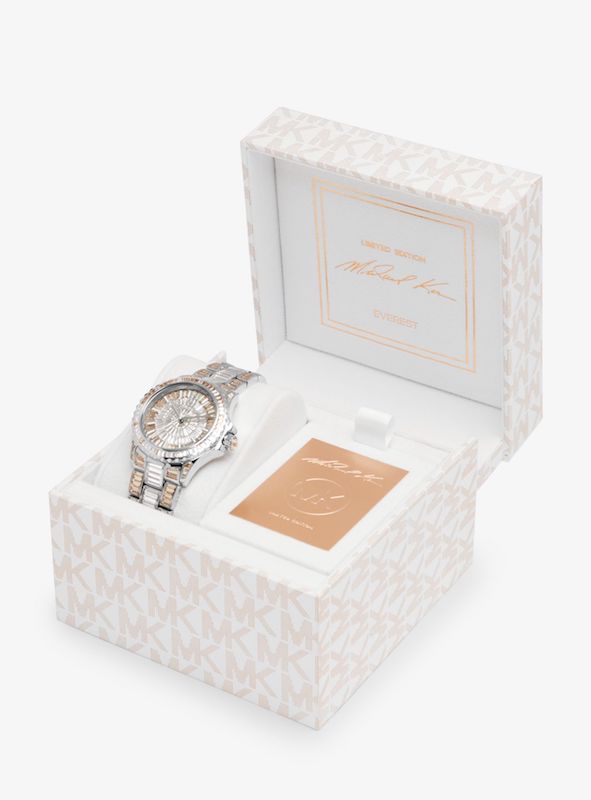 A special limited-edition release from renowned fashion designer Michael Kors, the iconic Everest timepiece makes its return in the form of the brand's Two-Tone Pavé Silver-Tone Watch. Embellished with stunning oversized baguette stones, the allover pavé design makes this gorgeous statement piece the ideal accessory for any occasion. The silver-tone stainless steel case guarantees the watch will stand the test of time, while the undeniable appeal of the crystal-encrusted bracelet is sure to turn heads and spark conversation. Limited to only 500 examples, each watch features the founder's signature and special edition number on the back of the dial, presented in a beautiful box designed to delight any recipient.
Eli & Elm Weighted Blanket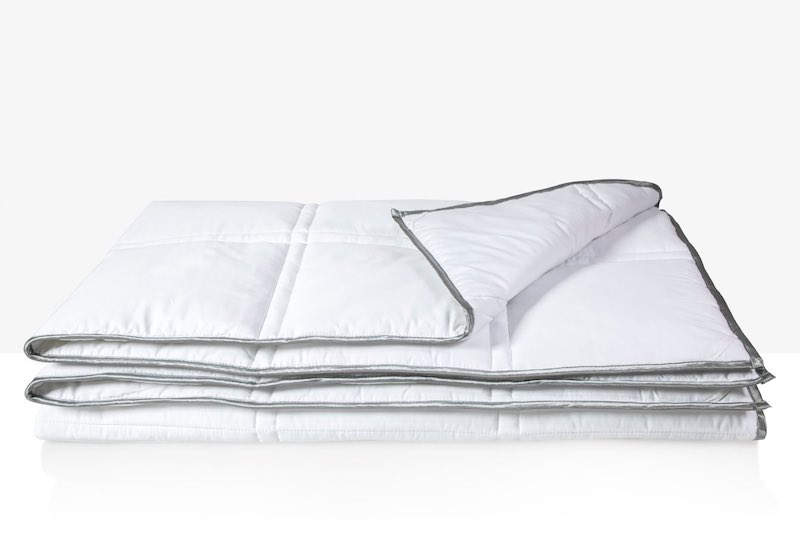 For the insomniac in your life, Eli & Elm's weighted blanket makes the perfect gift to help them fall asleep quicker and enjoy a more restful night. The company's name pays homage to the father of cotton, Eli Whitney, and the place where it began in New Haven, CT, affectionately known as "Elm City". Their luxuriously quilted 300 thread count comforter is made from 100% cotton and features thousands of micro glass beads that have been evenly distributed throughout to provide the perfect weight for a relaxing night's sleep. Available in Twin, Queen, and King sizes.
MÄNNKITCHEN Pepper Cannon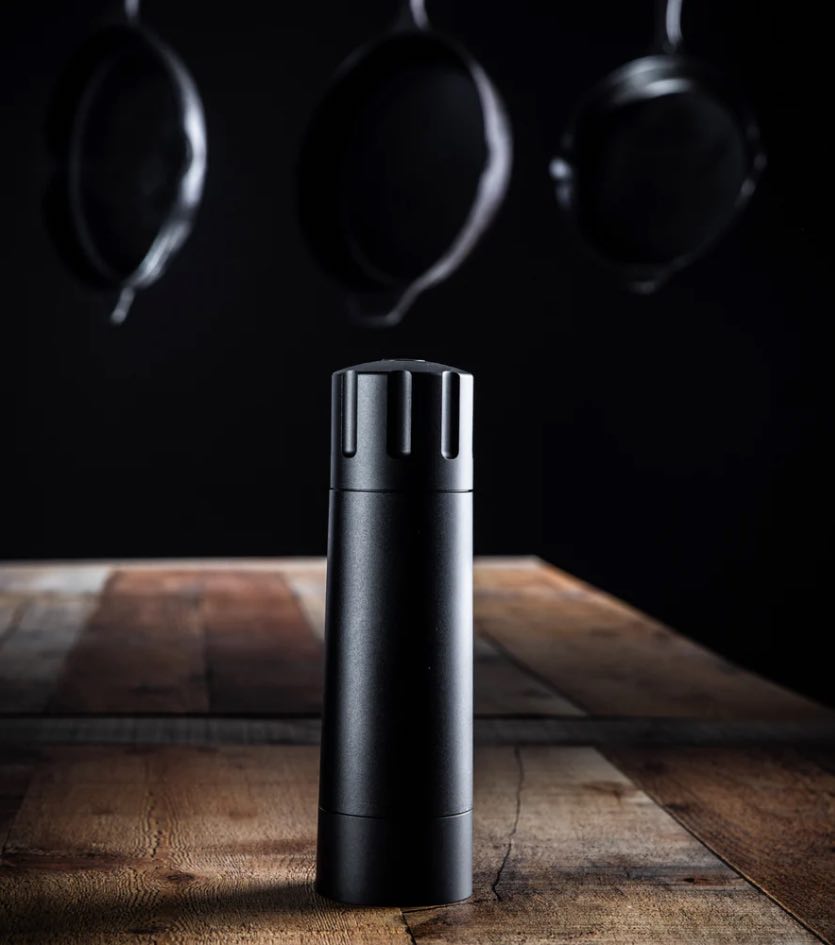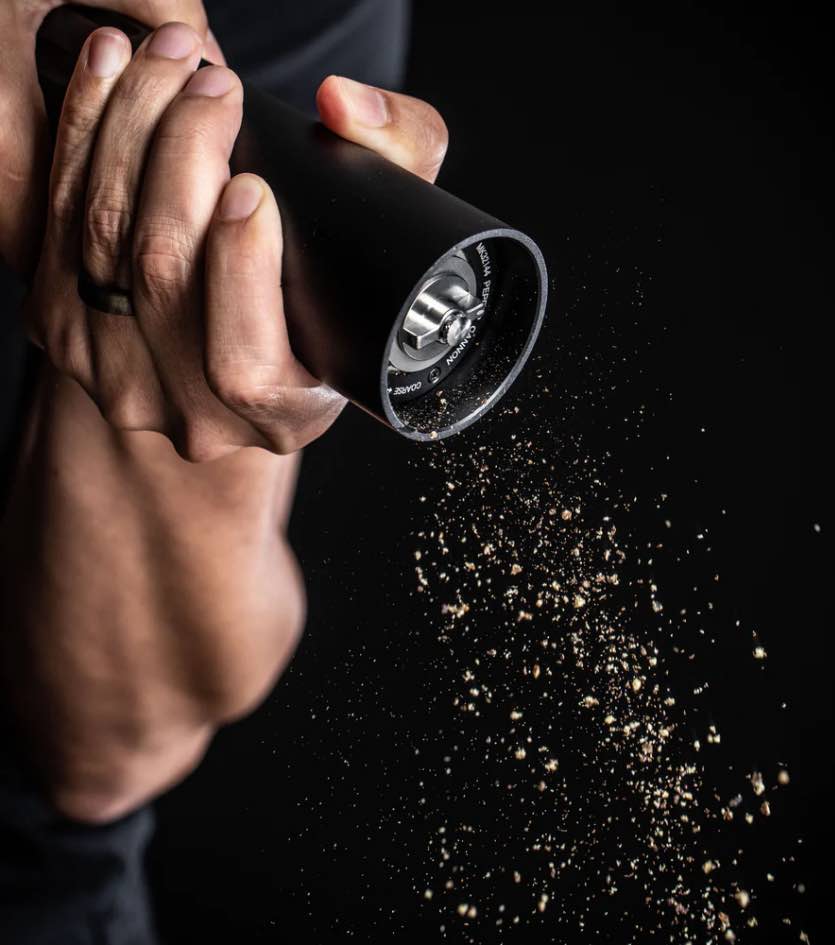 "Pepper your steak in 7 cranks instead of 70." This is the mantra of MÄNNKITCHEN's cutting-edge Pepper Cannon, and one that is receiving plenty of confirmation from some of the world's top chefs. Milled from a single piece of aerospace grade aluminum, the ingenious pepper grinder features hardened high-carbon stainless steel burrs and a double-bearing supported drive shaft for seamless operation and unrivaled grind range. Capable of providing a mesh size range from 8 to 60, the MÄNNKITCHEN Pepper Cannon can create pepper coarse enough for meats or finer than the pre-ground pepper you buy off the grocery store shelf. Anodized black to make the surface durable and easy to clean, this is one kitchen tool any chef is sure to appreciate.
Pelorus x OceanSky Cruises North Pole Excursion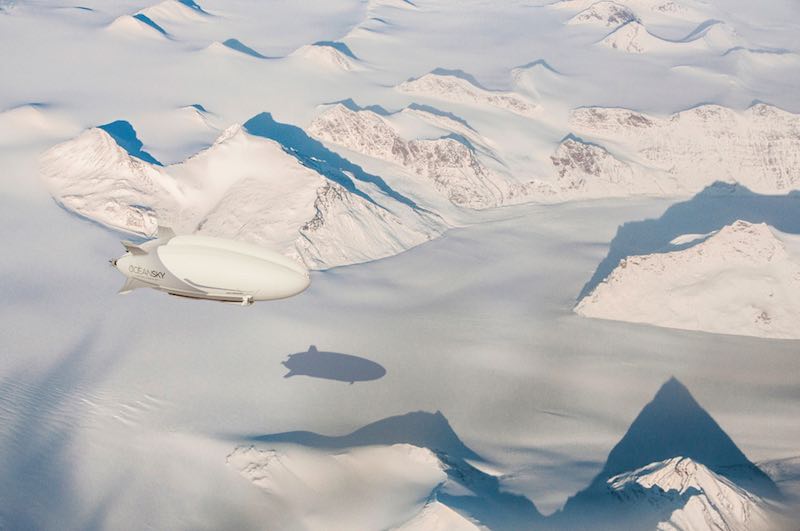 Ready to venture into the unknown? Access the inaccessible thanks to a special collaboration between two luxury travel industry pioneers. Named the official expedition partner of OceanSky Cruises, bespoke travel and yachting broker Pelorus is offering a once-in-a-lifetime opportunity to visit the North Pole in luxury style and comfort. The unique excursion takes place aboard OceanSky Cruises's futuristic airship that provides luxuriously designed individual cabins and living spaces similar to what you might find on a world-class superyacht. Offering Michelin star fine dining, panoramic views, and a plethora of luxury amenities, the airship will transport you to the globe's northernmost point in style at 1,000 feet above ground, delivering an unprecedented opportunity to experience the Arctic Circle. Once you arrive at the North Pole, the airship will seamlessly descend to the surface allowing you to enjoy an unforgettable meal and some time to explore this otherwise inaccessible part of the planet. It's the perfect gift for those seeking environmentally friendly, life-changing experiences in 5-star luxury.
FlyWithWine Travel Suitcase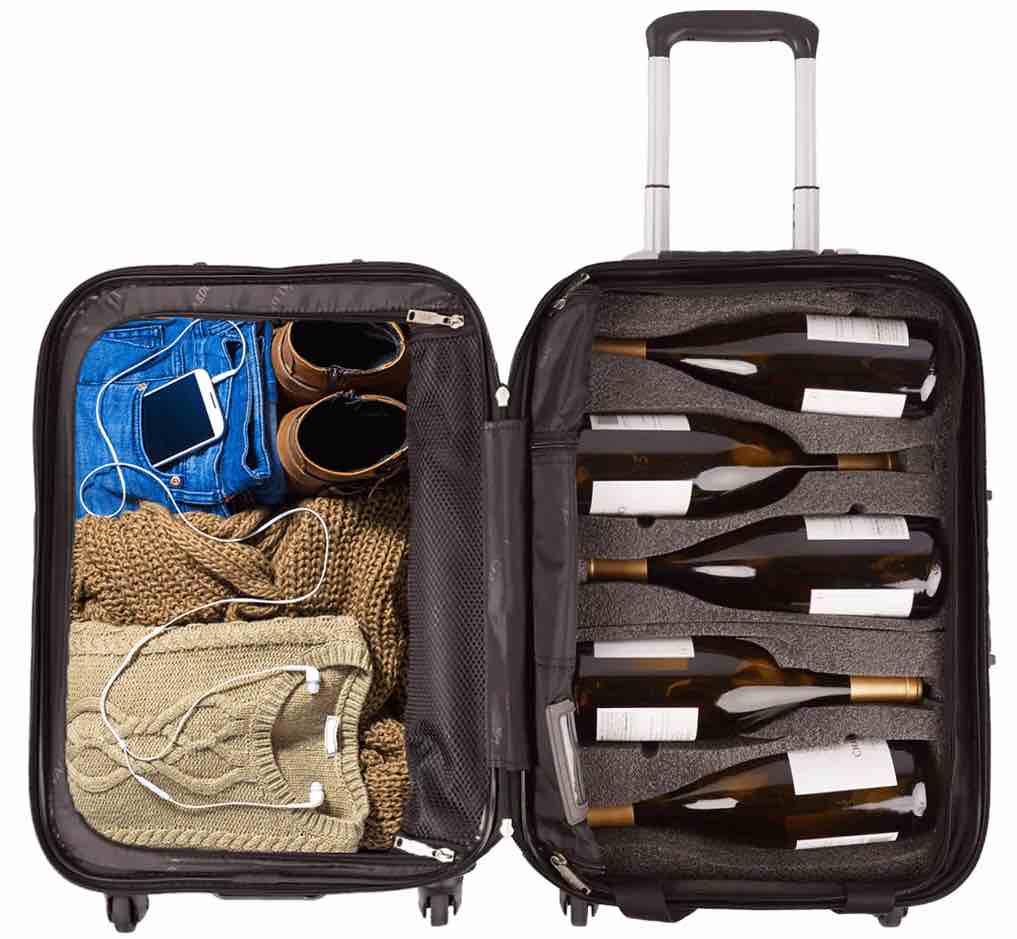 Searching for the perfect present for a vino lover this holiday season? Look no further than FlyWithWine's innovative wine suitcase collection. The company has finally developed a solution for visiting the vineyard of your dreams. No longer will you need to ship your wine bottles through the mail. With the help of the brand's VinGardeValise® travel suitcases, you can transport your wine bottles home with you on the same flight. Available in versions for 5, 8, and 12 bottles, the clever suitcase also doubles as a traditional piece of luggage with removable inserts so you can use it even on trips where you don't plan on taking home a bottle of wine. A flush-mounted TSA compliant lock and asymmetrical Hinomoto wheels further compliment the company's 10-Year Manufacturer's Limited Warranty to ensure you can fly with your wine worry-free.