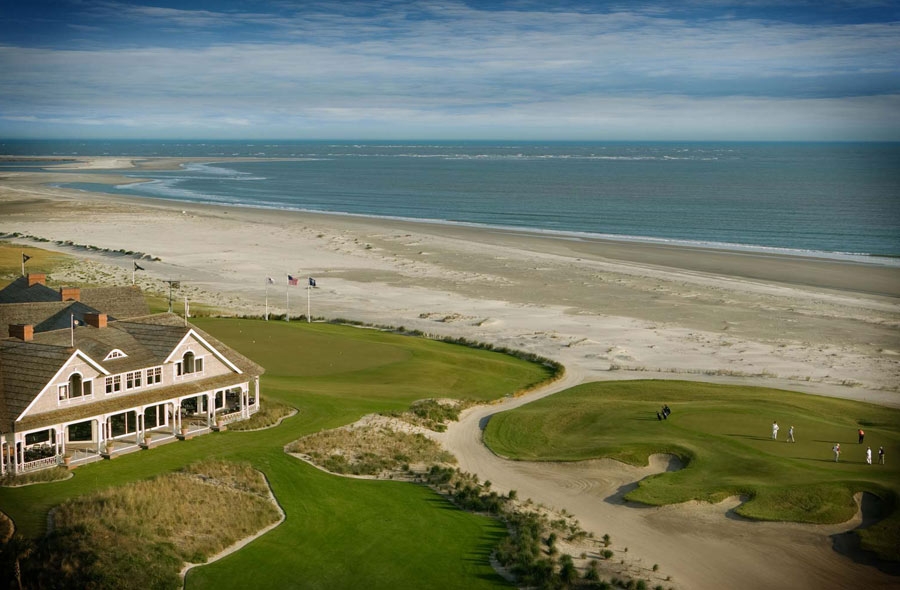 The playing of the 94th PGA Championship is set to take place on August 9-12 at the famed Ocean Course at Kiawah Island, South Carolina.
This venue sits adjacent to the Atlantic Ocean, and at any given time, the wind can be a huge factor.
The biggest story of the week could be the very challenging 7,676 yard par 72 golf course referred to as the "sea monster." Golf Digest just rated the Ocean Course as the hardest golf course in the country. If the wind is a factor during the week, over par more than likely will win the tournament. As if the golf course wasn't hard enough, famed golf architect Pete Dye has tweaked 12 of the 18 holes on the Ocean Course over the past several months. Two green complexes have been changed dramatically: numbers 5 and 11.
The PGA Championship is the last major of the year. A victory here could cap off a stellar year for one or make a career for another. Look no further than last year's champion Keegan Bradley whose victory was the first in as many attempts. What really made the victory special was the fact that Keegan's father Mark is a PGA member.
The PGA Championship is conducted by the 28,000+ men and women who make up the Professional Golf Association of America. One of the very unique aspects that make this championship so great is the group of 20 PGA Members or "Club Pros" that earn their way through the Professional National Championship. There is no doubt that this will be a magical week for these golf professionals.
So who will take the last major of 2012? This is a very challenging question to answer. Will it be long hitters Bubba Watson or Dustin Johnson or steady players like Steve Stricker or Matt Kuchar? The eventual winner is anyone's guess, but make no mistake: the crowned champion will have to play stellar golf to combat this very challenging test that is the Ocean Course.
John Stahlschmidt is the Head Instructor for the TOUR Academy at TPC Scottsdale. To comment on this article, email John at [email protected]