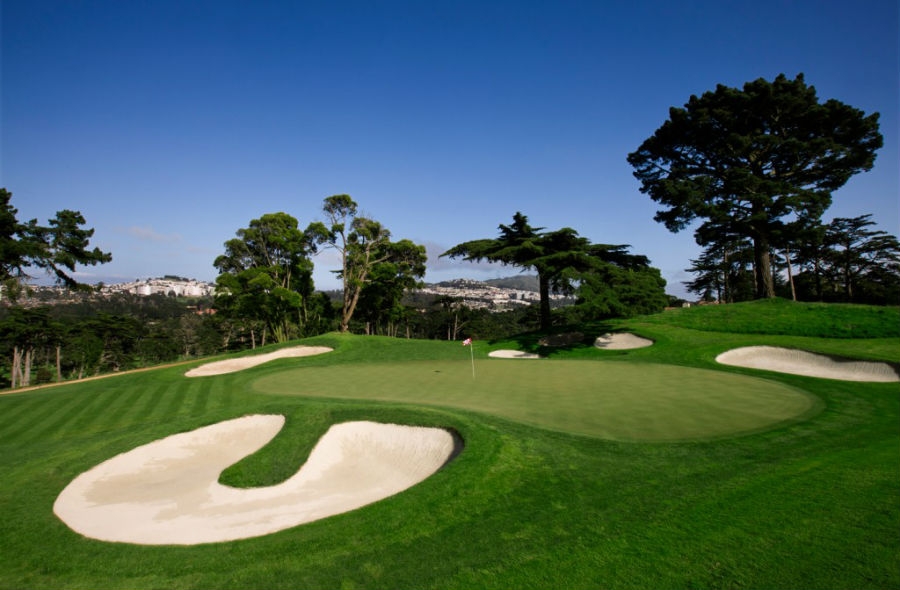 The 2012 US Open Championship will be played at the Olympic Club's Lake Course in San Francisco, California.
The city by the bay is no stranger to major championships as this will be the fifth time Olympic will host the US Open. Who will win this year's event? Well it is anyone's guess but don't be surprised if "lighting strikes" again as it has so many times before.
Some of the most exciting and surprising finishes in US Open history have taken place at this historical venue. In 1955 unknown driving range pro Jack Fleck outlasted golf phenom Ben Hogan in an eighteen hole playoff. NBC broadcasted its first ever US Open that year. The coverage lasted one hour and just before the broadcast finished, NBC reported "Ben Hogan wins his unprecedented 5th US Open. " Well needless to say lightening struck as Fleck eventually tied Hogan only to beat him the next day in a playoff.
The Olympic Club
The 1966 US Open at Olympic featured another amazing dual between Arnold Palmer and Billy Casper. With nine holes to play, Arnie owned a seven shot lead. Casper roared back to tie after 72 holes and won the eventual playoff. Needless to say "Arnies Army" was silenced.
I remember the 1987 open at Olympic as if it was yesterday. Tom Watson had been playing some the worst golf of his career only to have a renaissance occur as he was right in the thick of things until the end. Scott Simpson outlasted Watson by just one stroke to win his only major championship.