The only American competing in Formula 1 – the most prestigious motor sports series in the world – is Alexander Rossi. The 24 year old from Nevada City, CA, is now driving for the Manor Marrusia Formula 1 team and will be meeting and greeting fans of the sport at the United States Grand Prix race in Austin, TX on October 23-25.
Rossi will be appearing in The Legends Club at the spectacular Circuit of The Americas custom-built, Formula 1 track in conjunction with Circuit of The Americas Experiences, which sells official tickets/hotel/hospitality packages on behalf of the event.
It is the only Formula 1 race in the U.S. and the international glamor and prestige associated with the series is well known, especially in Europe. Packages include behind-the-scenes access plus all-day hospitality, tickets, ground transportation and additional customized amenities designed for a no-hassle experience.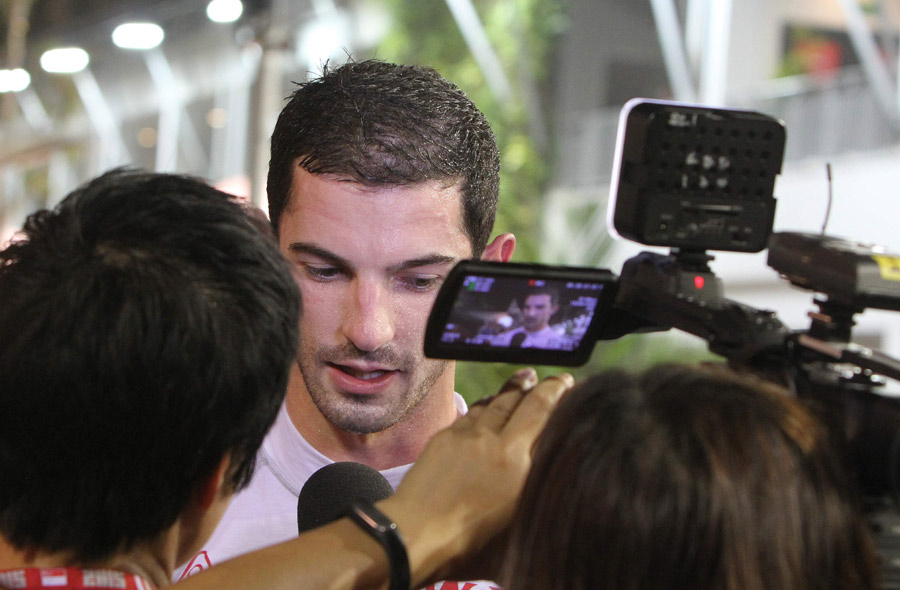 "My involvement with Circuit of The Americas Experiences is kind of a big step in getting people interested in Formula 1," Rossi told Jetset during a recent media conference call. "Bringing current and past drivers into The Legends Club to interact with fans one-on-one so we can show them the Formula 1 experience from a driver's standpoint is a positive thing. Fans leave the weekend with a whole new appreciation for this sport."
Rossi will also be meeting the fans and driving in competition at the new Gran Premio de Mexico Formula 1 race in Mexico City, October 30 – November 1. For that race the official hospitality packages can be found at www.GranPremiodeMexicoVIP.com.
The programs are marketed by QuintEvents and QuintEvents Mexico, the official hospitality provider, respectively, for the Austin and Mexico City races. QuintEvents provides similar services for The Kentucky Derby, Super Bowl 50, the NBA All-Star Game and other high-profile events.