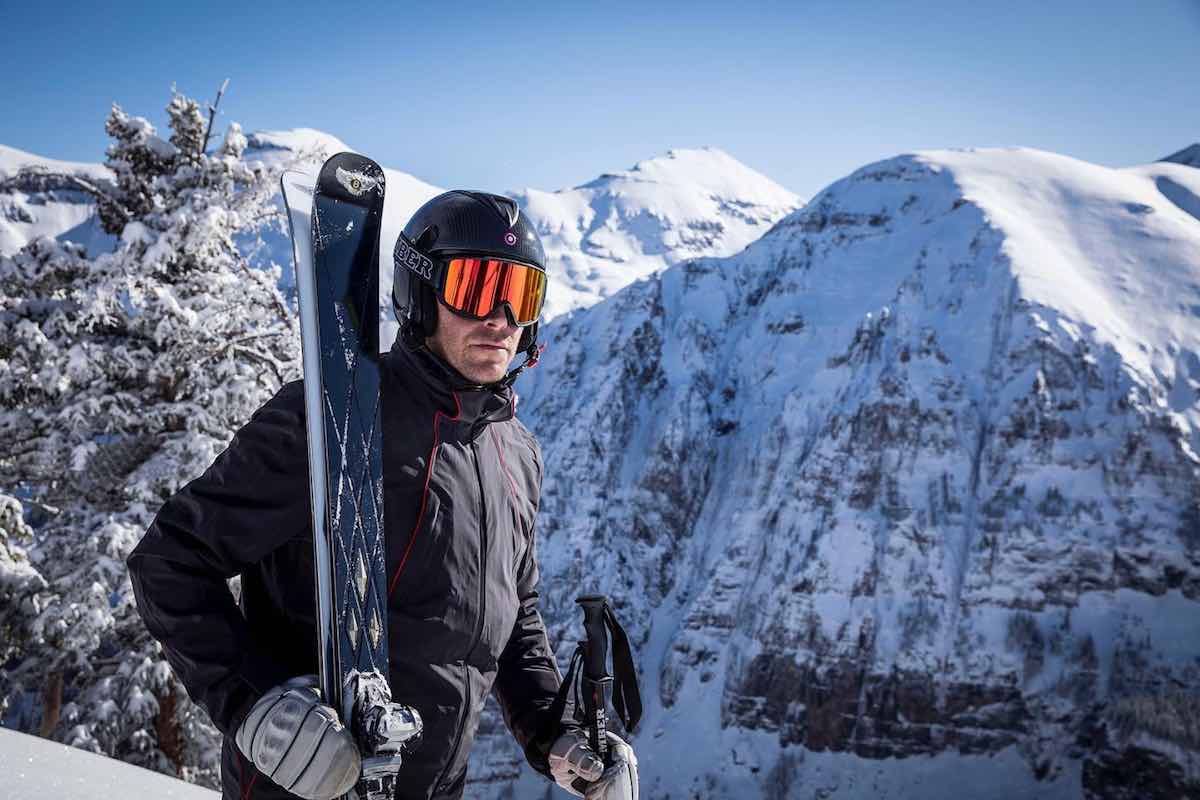 Bomber Ski and Bentley Motors are teaming up for the third time to present a finely crafted, limited-edition collection of 200 pairs of ICE skis with helmet and poles, newly released for the 2022 — 2023 winter season. Bomber Ski is a leading luxury ski equipment brand owned and operated in Cossato, Italy, where its expert craftsmen hand-make performance skis and equipment for every level of recreational skier. Their pairing with Bentley Motors is the perfect luxury partnership to deliver the highest-quality performance and precision.
Expert Craftsmanship and Engineering

Following in the footsteps of the Black Diamond 84 and Centenary Edition 84 releases, the ICE edition ski perfectly reflects the vision and expertise of a Bomber x Bentley partnership in both design and craftsmanship.
A luxury collector's item with only 200 pairs manufactured, the ICE edition ski has a sleek white and gray polished finish. The diamond-shaped 3D texture incorporates Bentley's EXP 100 GT interior, with a silver-plated finish made of brass-polished nickel. More than that, the texture helps to strengthen the ski and allows for the highest level of responsiveness at any speed.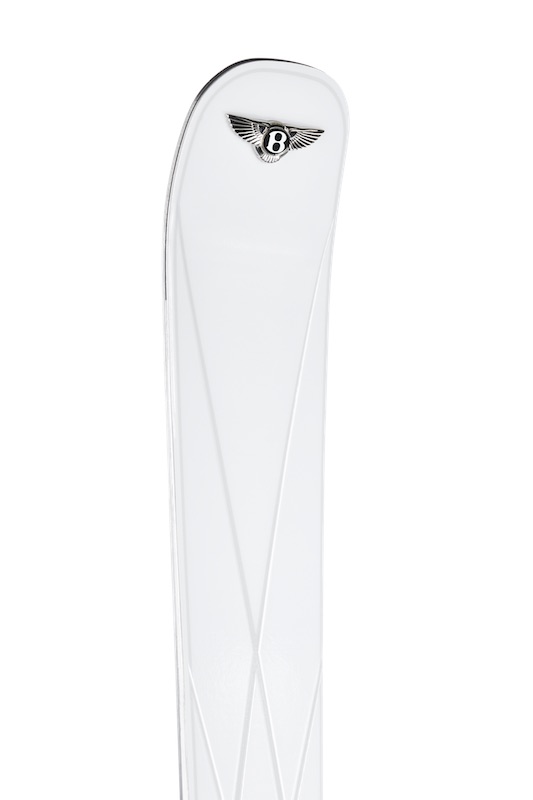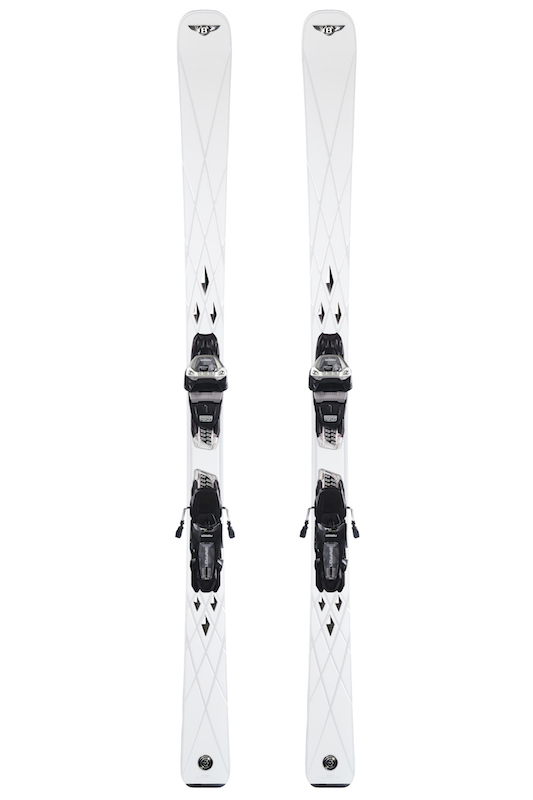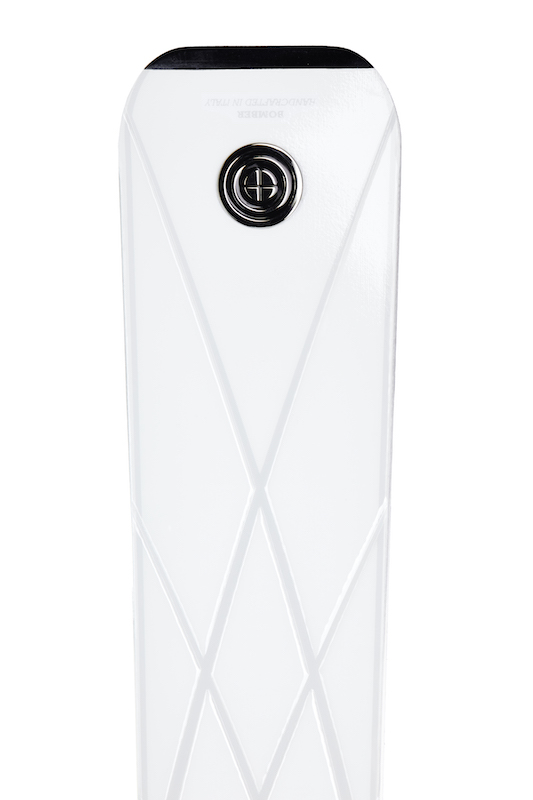 These skis are made of compound and ABS sidewalls, as well as titanal and fiberglass which feature in Bomber's signature metal sandwich construction. This delivers the highest quality and allows for evenly distributed edge pressure and an early rise. Every level of recreational skier can improve their performance with these skis, which assist with nimble turns and float and a smooth run every time, no matter the terrain. One pair of skis takes approximately 32 hours for expert craftsmen to complete in the Bomber Ski factory in Italy.
The Complete Collection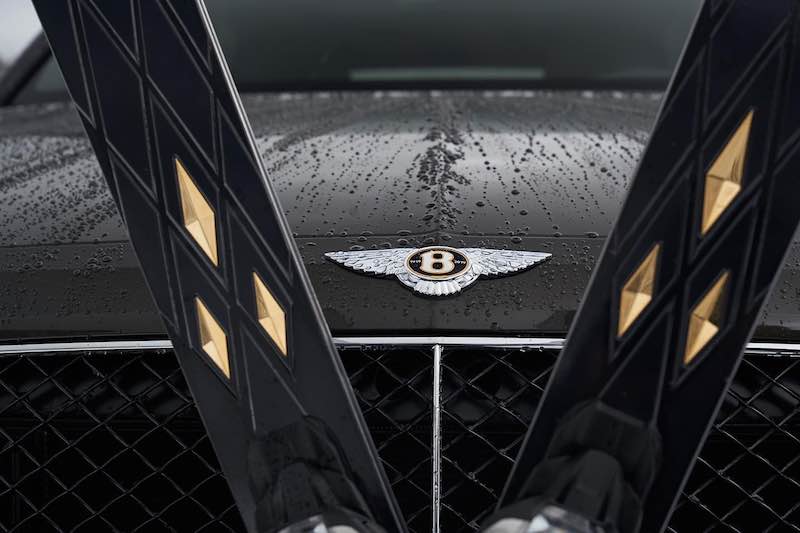 This collection also includes all new poles and a helmet, both perfectly curated to accompany the ICE edition skis. The poles are crafted from carbon fiber and aluminum, making them lightweight without sacrificing strength. Stitched leather handles continue to tie in the luxury of Bentley's designs, using the well-known profile of vintage Bentley gear shifters.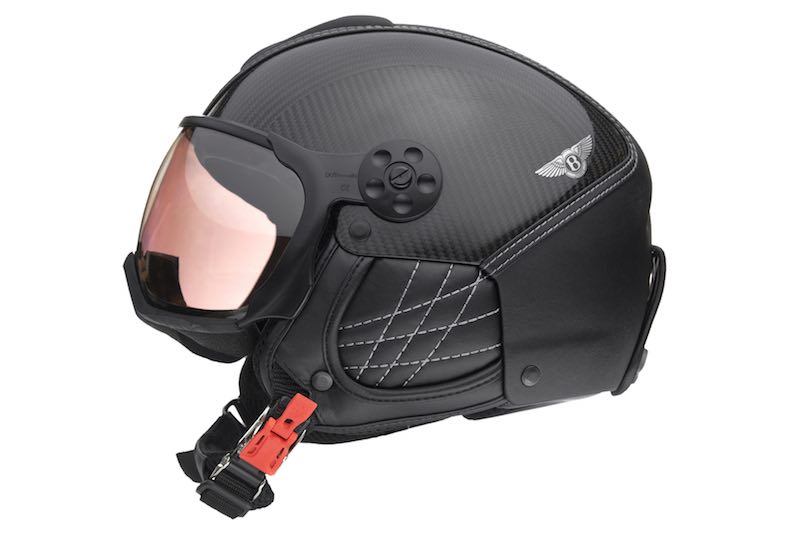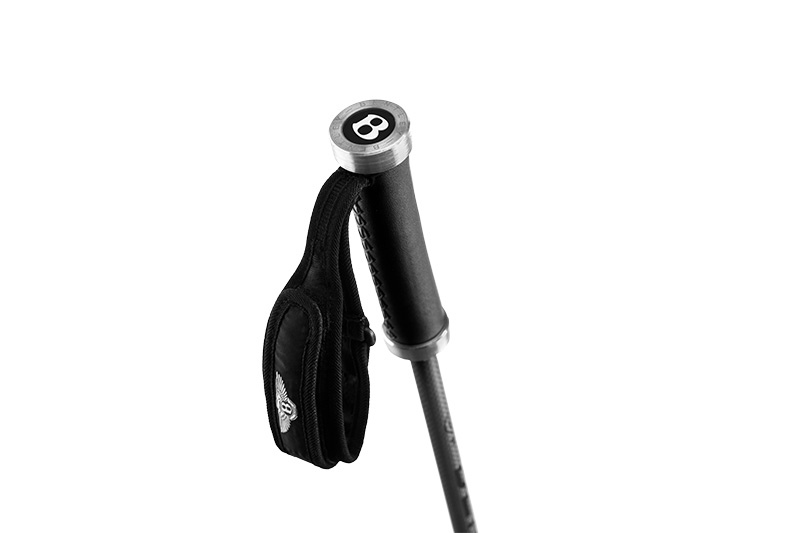 The helmet is hand-made from carbon fiber, Kevlar, and leather with a Bentley badge on each side. Designed to combine the highest quality standards for durability, safety, shock absorption, and luxury, the helmet features a core made from expanded polystyrene and includes a removable sun visor and hygiene and fragrance cartridge.
The ICE edition ski can be found online and their products are also available in over 40 stores worldwide.