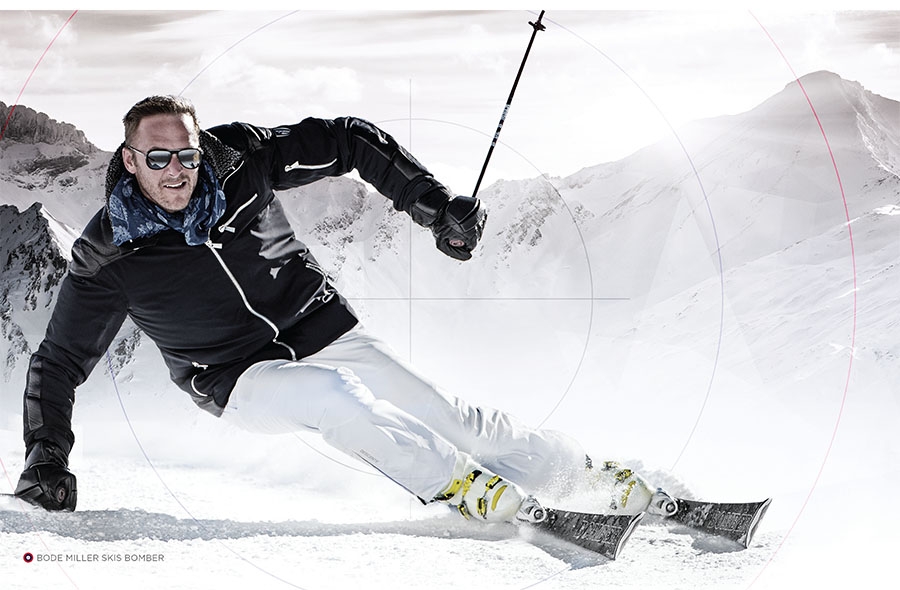 Bomber Ski is thrilled to announce its 2015 Holiday Gift Guide, bringing the gift of skiing to every age and ability on your list.
Whether you're introducing a loved one to the joys of bluebird days or surprising your aspiring Olympian with skis that carve like the pros', Bomber's mission is to bring the quality of skis normally reserved for only the top World Cup athletes to every skier, from novice to expert.

Your World Cup devotee may have missed his shot at the Olympics, but that doesn't mean he can't still ski like an Olympian. The Team USA-inspired "Stars and Stripes" All Mountain skis, made with the same materials and cutting-edge technology as Bombers' full line of FIS-regulation race skis, let even intermediate skiers tackle tough conditions as smoothly as their racing heroes. A portion of every sale supports the U.S. Ski Team.

These light-weight pure carbon poles feature Bode Miller's signature.

The latest style from Bomber, the 2016 All Mountain Camo ski will delight your trendsetting skiers at any age. Camo skis sport the same tip-to-tail wood core, ABS side walls and stainless steel edges that make them world-class among all-mountain skis.

Celebrate your family's time on the slopes this season with skis that will endure as long as your memories. Bomber's Heritage skis, produced with a real wood top sheet and stainless steel edges, elevates your ski experience with a race-style tail while offering a chance to engrave your family crest or initials into a metal plate at the edge of the ski.

Fit for James Bond, Bomber's velvet après-ski slippers are the perfect complement to a fireside martini and stories of the day's best runs on the mountain. These hand-made cotton velvet slippers feature a satin quilted lining and leather sole for slippers as warm as they are chic.

Bomber's Artist Series pays homage to New York artists Keith Haring and Jean-Michel Basquiat with unique imagery found nowhere else in the ski world. As with all Bomber skis, every pair is handcrafted at our factory in the Italian Alps for maximum quality and durability. Bring out the aspiring artist in your little bomber with Artist Series Junior Skis.