By Michael Longoria, Sales and Marketing Coordinator, Capital Canyon Club
Information provided by John Oas, CCC Member.
In the beginning… 1919 to 1939:
"There is no question that Prescott can boast one of the most attractive links in the southwest" – Prescott Journal Miner Newspaper, June 1919.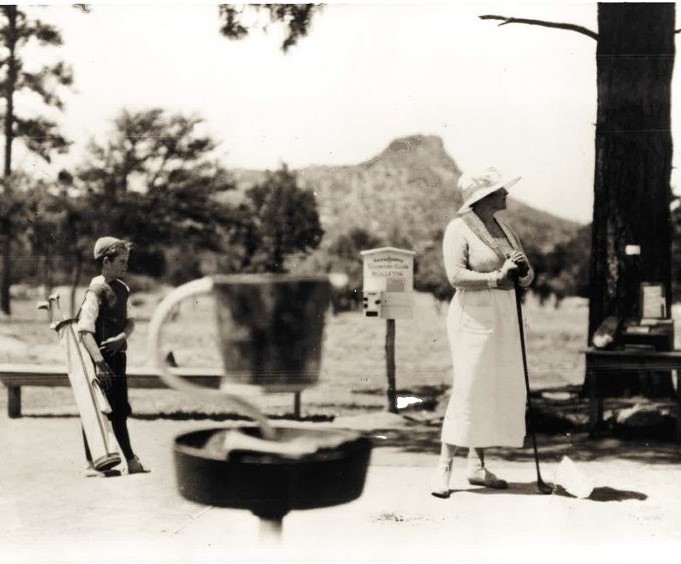 It all began in March of 1919 when Leroy Anderson, a lawyer, family man, and inventor purchased the southern 85 acres of the Hartson Ranch in Prescott, AZ for $375 dollars. In doing so, he had every intention of constructing a golf and country club and within two months Anderson hired Jock McLaren, a golf professional from Scotland, to create a 9-hole golf course on the flatlands west of Indian Hill. On November 19, 1919 the historic Hassayampa Country Club (H.C.C.) opened its doors for the very first time playing as a 2,820-yard, par 37, 9-hole course. Back in those days the greens and tee boxes, which can still be found today, were constructed using a sand/oil mixture and fairways were native land. Through the 1920's H.C.C. was very popular amongst the masses.
Mid & Late Century… 1939 to 1998: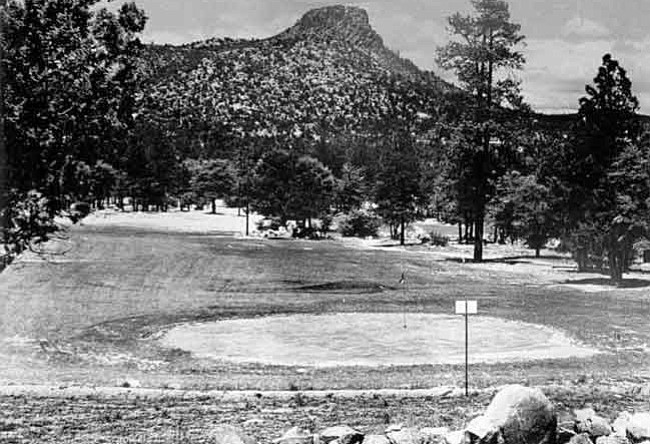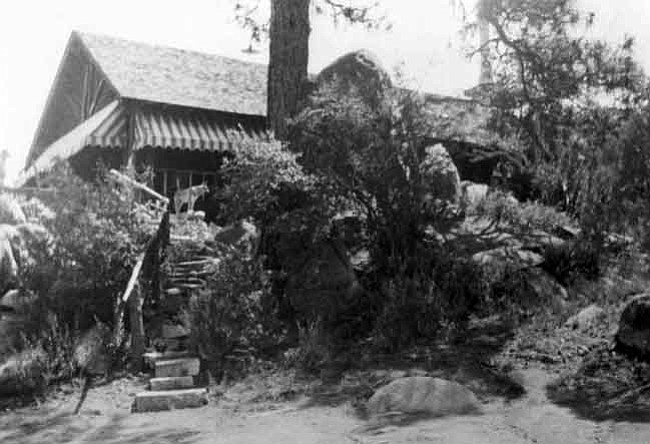 As much of the United States did, H.C.C. fell into difficult times during the Great Depression and eventually cash ran dry. As fate may have it, in March of 1939 a Chicago investor and inventor by the name of Harvey Cory (who just so happened to move to Prescott in hopes of curing his daughter's asthma) purchased the 85 acres, as well as 160 acres of the surrounding land, and agreed to spend $3,000 annually for upkeep of the course along with other capital improvements such as: a new clubhouse, enhanced greens and tees by using cottonseed in lieu of sand/oil, construct Arizona's first Olympic sized swimming pool and much more. During his tenure at H.C.C. Harvey Cory delivered on his promises. On April 3, 1939 ground was broken for a massive new clubhouse which would include a large fireplace that could fit a five-foot log, along with stone tables for seating. Cory also enhanced the men's and ladies' rooms and even reconstructed the club caddy shack and golf shop.
The Club begins to thrive once again.
On May 7, 1939, the new Clubhouse opened its doors. With the financial backing of Cory and world-famous trick shot artist, Art Ashton, as head pro/club manager, H.C.C. saw tremendous growth in the following months and soon became home to the Prescott City Championship. As Cory continued to see growth at the Club, in July of 1939 he announced the construction of Hassayampa's signature "Cottages." Later that month, Arizona's first Olympic sized pool, two tennis courts and a children's play area were opened.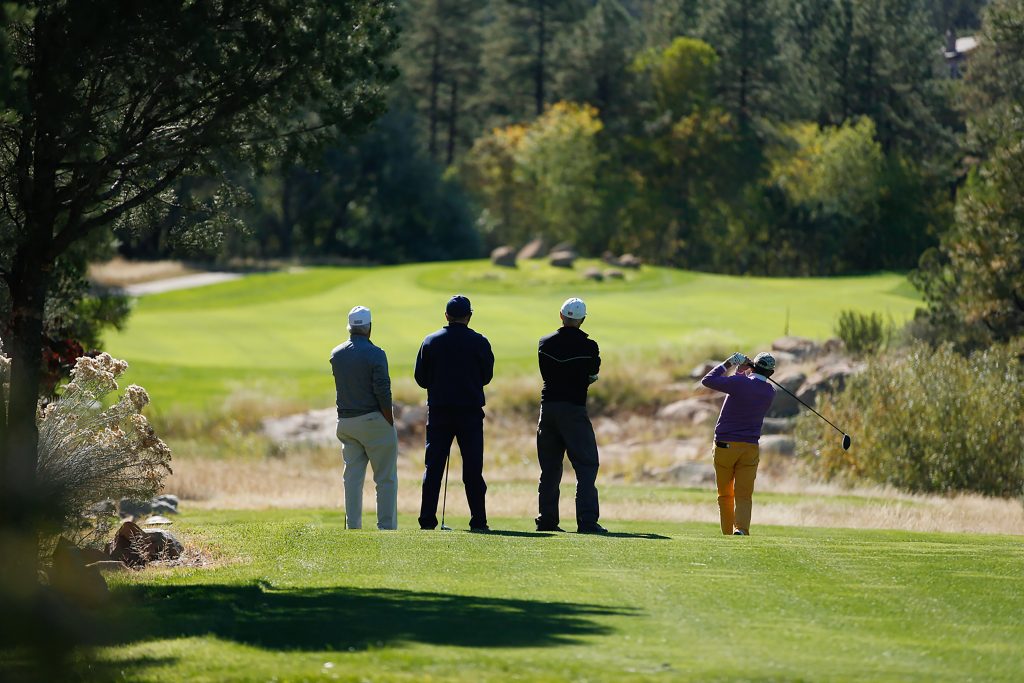 The 1940's and 50's were stable decades for the Club. Cory began construction on the cottages in 1940 and all 14 were completed by 1944. The cottages are still around to this day and have been placed on the national registry of historic places. In 1941 the H.C.C. hosted Tex Ritter and Dorothy Fay Southworth for the first wedding on the Club grounds. In 1949 Harvey Cory passed away from cancer. His grandson, Jack Bartlett, then became the club's new owner. Nine years later in July of 1958 Bartlett changed all tees, greens, and fairways to bent grass and once again H.C.C. reopened. As the 60's raved on, the club soon fell to the detriment of increased city water costs. In December of 1969, H.C.C. closed for good. The course would remain closed for the next 30 years.
The New Millennia…1998 to Present Day
In 1995 Bartlett sold the course and 245 acres to a developer which also purchased 181 additional acres, and immediate changes were implemented. Golf legend, Tom Weiskopf, led the remodeling of the course to construct an 18-hole, par 71, signature golf course. In 1997 Hassayampa Golf Club and its 30,000 sq. ft. clubhouse reopened once again. Through a roundabout way, Hassayampa Golf Club only saw life for a little over a decade and soon went bankrupt.
As a phoenix rises from the ashes, in September 2014 former Hassayampa member, Jerre Stead, purchased the club and rebranded it to create Capital Canyon Club. The name is a testament to Prescott's rich history. Capital – as Prescott was the first territorial capital of Arizona in 1864. Canyon – in commemoration of the Grand Canyon State. Club – as this club is now and will forever be, Prescott's Premier Golf and Social Club.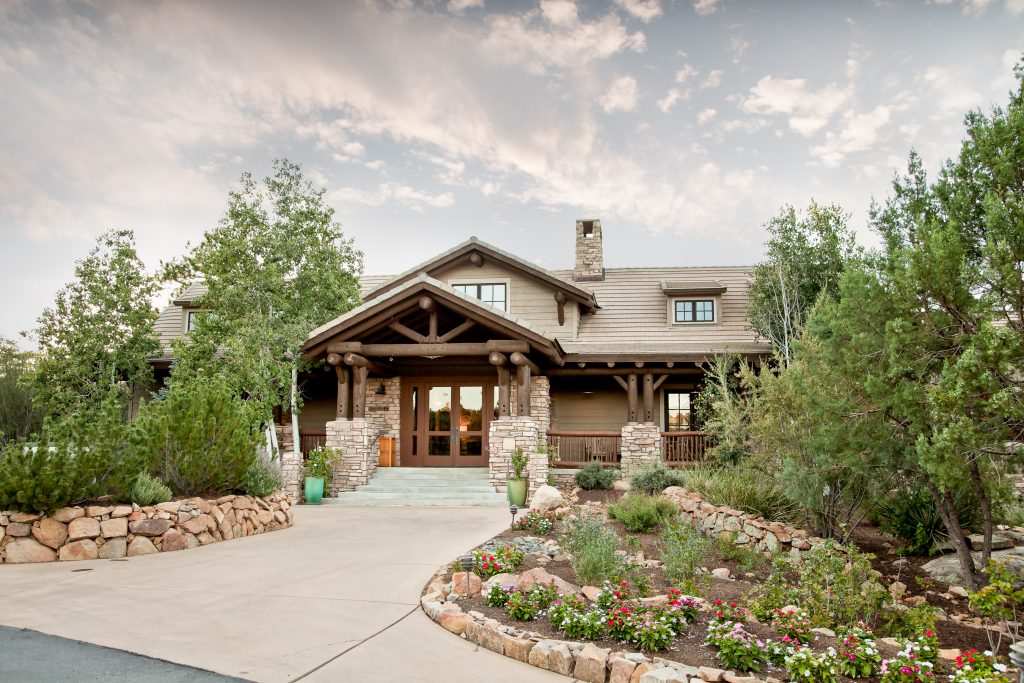 Today you will find a modernized clubhouse which combines a fresh new look with historic lodge style architecture and native stone accents. With blue rye fairways, bent greens and tees, the revitalized course makes any day at Capital Canyon unforgettable. Our social calendars include weekly bridge and mahjong play along with additional events including: an annual Wine Festival, Pub Crawl, community outreach events, and bi-monthly theme nights including a prime rib night to die for. Members also enjoy a state-of-the-art fitness center to stay in shape year-round.
As we celebrate our 100 year anniversary of the club, we reminisce on the past and embrace, not forget, the history that brought us to where we are today.
Capital Canyon Club
2060 Golf Club Lane.
Prescott, AZ
928.350.3150
www.capitalcanyonclub.com