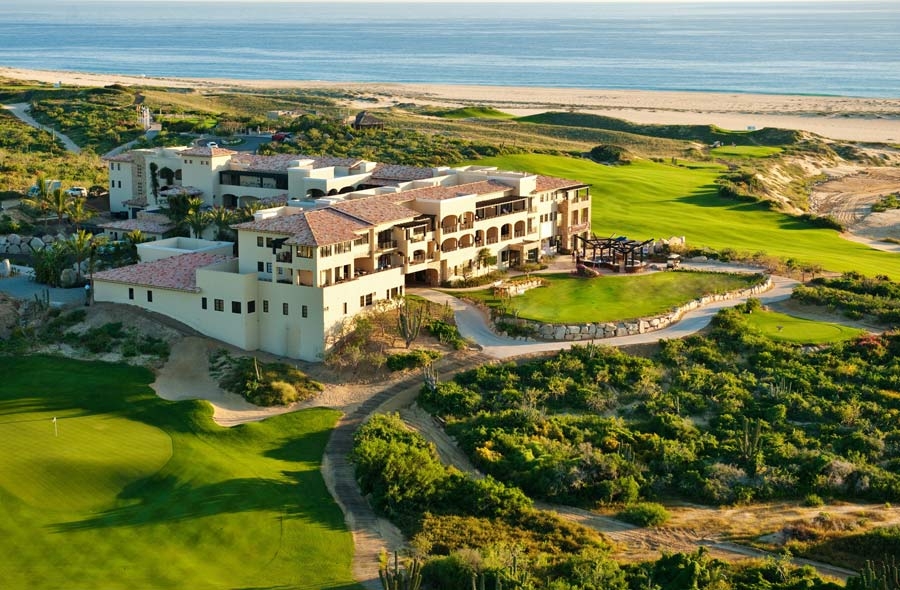 Diamante Cabo San Lucas (Diamante), a 1,500 acre private oceanfront community on the Pacific coast in Cabo San Lucas, BCS, Mexico, has announced plans to build a new 18-hole, championship golf course to be designed by Tiger Woods and his company Tiger Woods Design (TWD).
The TWD designed course will be Diamante's second and will join the resort's award-winning championship golf course, Diamante Dunes, a natural links course that opened in 2009. Construction on the new course, named "El Cardonal" began in September, and is expected to take approximately 18 months to complete.
Diamante, a private and fully integrated Master Planned Resort Community located on the Pacific Coast, opened in 2009 to rave reviews. Phase I involves creating an exclusive and diverse golf club environment with world-class resort golf courses, residential villas, a private residence club and beach-front home sites.
"Diamante is a growing resort community that is already home to GOLF Magazine's 58th ranked course in the world," said Diamante CEO Ken Jowdy. "We believe a Tiger Woods Design course will be the perfect complement to Davis Love III's Dunes Course and will embody the high standards that we have set at Diamante."
Diamante's "El Cardonal" course will look and play very differently from the Dunes Course and will help solidify Diamante's reputation as a world-class golf destination.
"While the Dunes course is reminiscent of a classic Scottish links course, this course is going to remind people of the old-style California courses," Woods said. "We will use the existing arroyos that traverse the site and well-placed bunkers to create definite strategic choices and carries off the tees."
TWD plans to integrate Diamante's rolling hills and spectacular views into the design of a very distinctive golf course. The bunkers will have a traditional look while natural, irregular contours
will be preserved in wide fairways. The variety of holes and strategic options will promote shot-making while still creating a very playable experience for golfers of all skill levels.
"I set up the golf strategy to make golfers think and make choices," said Woods. "Regardless of your handicap, there are going to be different ways to play every hole. Angles of approach are going to be very important and will dictate the type of shots you should consider. I love this kind of golf."
The "El Cardonal" course is planned to measure more than 7,300 yards and will be contiguous to "The Resort at Diamante," which will be a fully functioning separate resort within the Diamante Community. The Resort encompasses 80 acres and will include a Vacation Club with more than 200 residences.
The Resort will also incorporate a series of family-friendly recreational and social amenities including a 10-acre swimmable lagoon, a village complex with retail stores, restaurants, a kids' camp, arcade, water park, and a water-based activity center. There will also be a world-class Spa and Fitness Center with a lap pool, as well as a sports complex with facilities for tennis, training, baseball, soccer and other recreational uses.
"Our goal at Tiger Woods Design is to find locations to design unique and memorable golf courses," said Woods. "Diamante definitely meets that objective."
This is the fourth golf course deal signed by Tiger Woods Design since the firm's inception in 2006 and the second in Mexico. Other contracts include Punta Brava in Ensenada, Mexico, The Cliffs at High Carolina in Asheville, North Carolina, and Al Ruwaya, located in Dubai, U.A.E.
"We are excited to work with Tiger Woods and his design team," said Jowdy. "He brings a wealth of golf knowledge and experience, and we look forward to creating a world-class golf course that integrates Diamante's unique style and characteristics."
Woods, who started TWD after 10 years playing professional golf, plans to instill experiences gleaned from playing worldwide and on almost every continent. Woods noted that he is dedicated to applying his hands-on knowledge of the game to the Diamante site.
"What really sets TWD apart is Tiger's commitment to the project, and his passion to create a golf experience players of all levels can enjoy," said Jowdy. "It doesn't hurt that Cabo San Lucas is the backdrop to Diamante, as one of the world's most desired vacation spots. Having a course designed by Tiger Woods will only add to the resort city's allure."
The Diamante experience also features a Clubhouse, a Cantina and a practice facility with private hitting bays and slider bar. The 100,000-sq foot Diamante Dunes Clubhouse which includes 20 2-bedroom residences is set to open November 10, 2012.