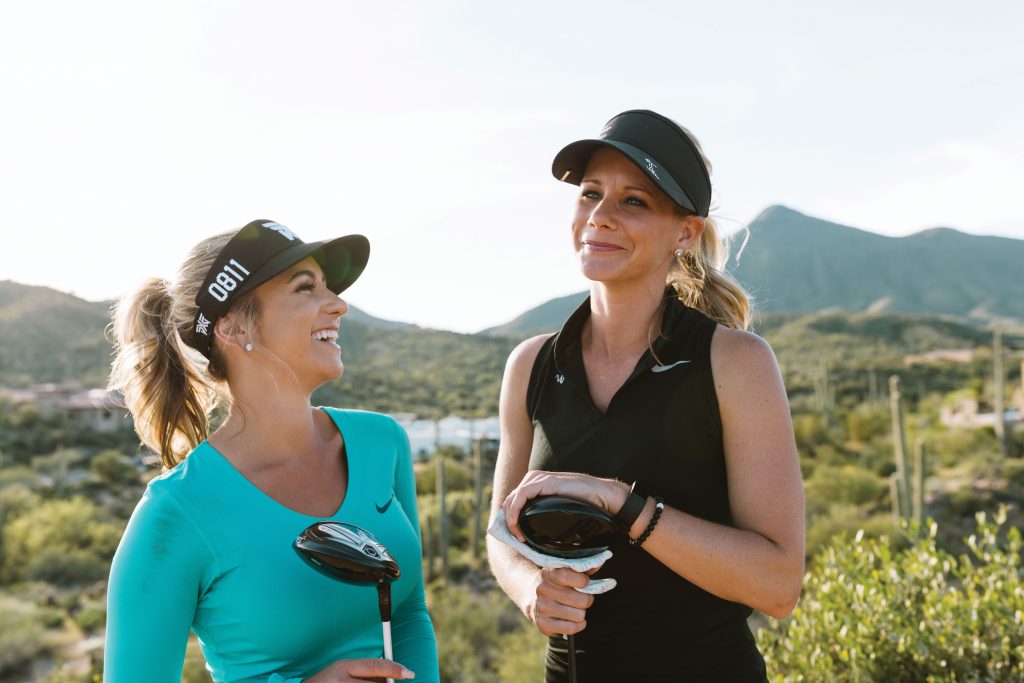 Many know Sydney Cox as a professional golfer, but the passionate, spirited Oklahoman has proven herself to be so much more. Last year, she entered the Miss Jetset competition to honor her late father's battle with cancer, and as she made her way to the top of the Miss Jetset Final Five, the devoted philanthropist and fitness guru inspired countless individuals along the way. With that in mind, I was eager to get together with Sydney for an exciting afternoon of golf at Desert Mountain Golf Club in Scottsdale, Arizona, to learn more about what exactly drives her.
I meet Sydney on a blissful, 80-degree afternoon, and I am instantly struck by how humble and genuine she is. Before we tee off, I ask her how she got into golf. She tells me that when she was young, her family moved from a small town just outside Oklahoma City to the even smaller town of Chandler. At the local course there, golf memberships were just $35, allowing an 11-year-old Sydney (who came from humble means) the opportunity to try the sport. "It's kind of one of those things where you just fall in love with it and in a way…you obsess over it," she says. "At the end of the day, you know you just have to work to get better, and I wasn't going to stop 'til I got to where I wanted to go."
I have never played with Sydney before, but I know she's sponsored by WinStar and I'd heard of her reputation from the Symetra, CN Canadian Women's, and Australian tours. After a few holes, I begin to see her true competitive nature. "You have to learn how to shoot 65," she says, "you have to learn how to handle the pressure of whatever golf throws your way." Sydney's hard work at a young age lead to a full scholarship at Oklahoma City University. It was during her Junior Year there that she lost her father to esophageal cancer. In his honor, she poured her heart and soul into golf, winning the NCAA Women's Individual National Championship the following year. (Nowadays, Sydney writes her father's initials on a golf ball every time she plays.)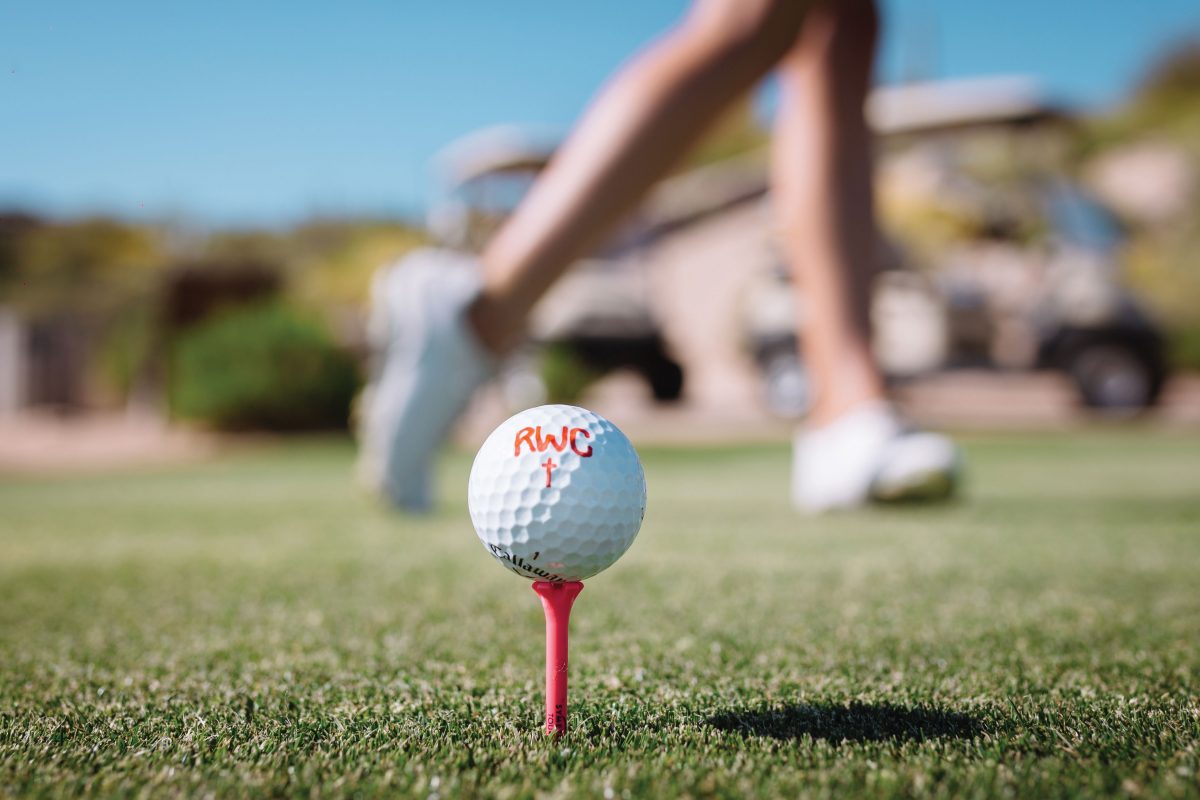 The Miss Jetset competition gave Sydney Cox another opportunity to honor her father, and the more she learned about the B+ Foundation, the more she gained inspiration. "Seeing all they do is truly remarkable," she says of the organization, "[they] help support kids' foundations all over, including St. Jude's in Oklahoma City, a place close to my heart." And despite coming in just short of the title, she's extremely proud of the work she accomplished. "I think when you see the check for $240,000, that is when it really sets in," she says, "the thought that I raised so much money for a cause so close to me instantly wiped away that disappointment."
The sun begins to set as we approach our final hole and I ask Sydney how the contest changed her life. "It took me out of my shell a little bit," she says. "It took me away from just being a 'professional golfer' and helped me showcase the person that I always knew I was." (Her notoriety from the competition lead to appearances at Dodgers games and speeches for organizations like the Edmond Women's Club.) "I am adventurous and always seeking new opportunities and new ways to be driven and I feel like this competition took all of my greatest assets and put them into play," she adds.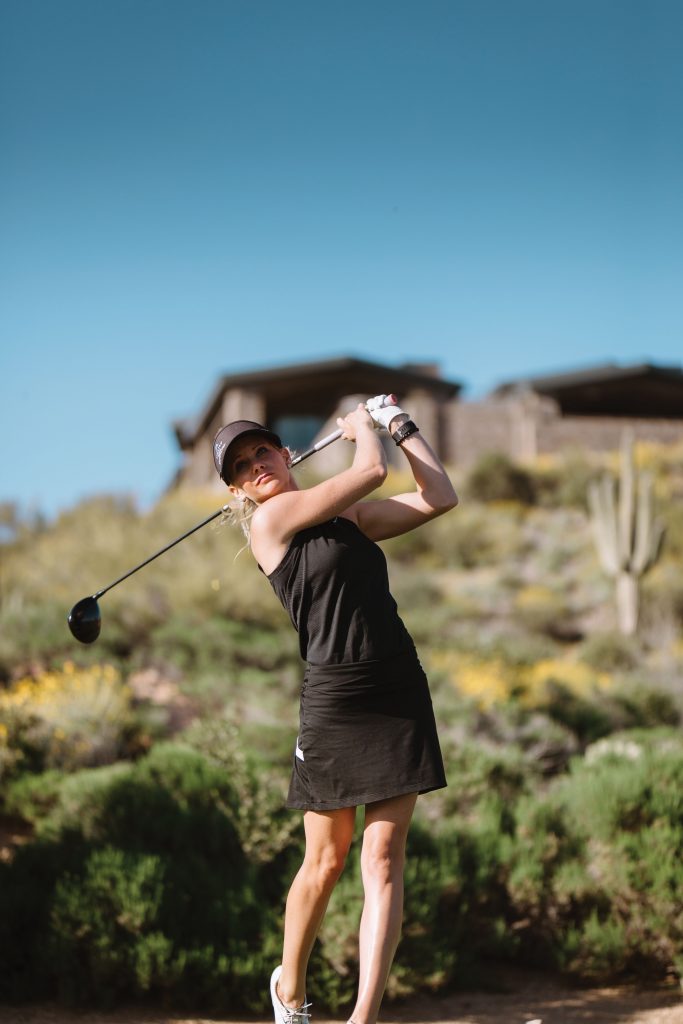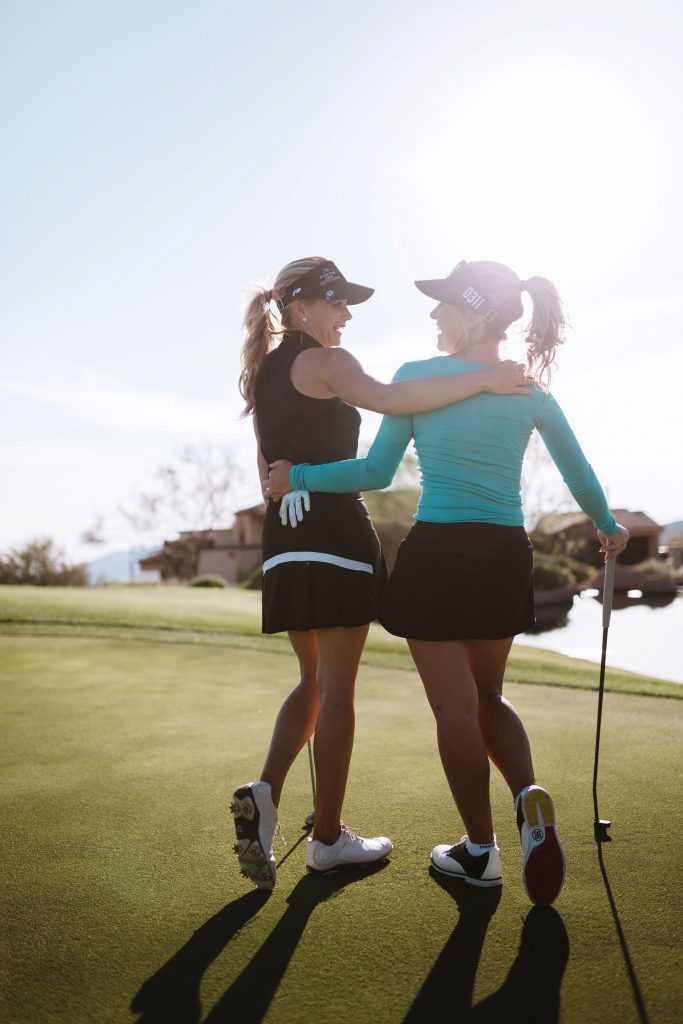 As she stares down her final putt, from a good 10 feet, I ask Sydney what her overarching philosophy in life is. "Fall in love with whatever you want to do because when you fall in love with something you work harder, you aim higher, and you achieve better, she says." She taps the ball with surgical precision, sinking the putt. A polite little smile comes across her face. She turns back to me. "Fall in love so that you will never stop striving to be the best and changing as many lives as you can along the way." I've only known her for a few hours, but she's already changed mine.
Photography by J Visionz Productions