For avid golfers and fans of the sport, there is no more coveted "bucket list" experience than to attend the Masters Tournament at Augusta National Golf Club.
It's something that less than one percent of golfers worldwide have ever experienced, giving a whole new meaning to being in the top one percent.
But tickets are always in high demand, and then there are the matters of finding accommodations and navigating the crowds. For more than a decade, ForeThePatrons.Net, a company headed by golf expert Chris Rigby, has streamlined this process by offering turn-key packages that leave patrons with nothing to worry about except fully enjoying the tournament, which this year will take place on April 4-10.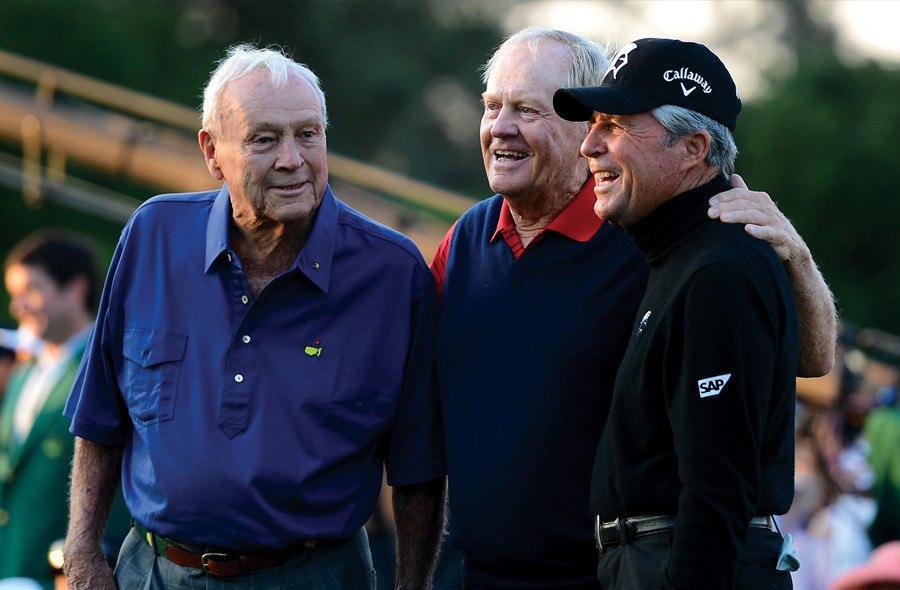 Arnold Palmer, Jack Nicklaus and Gary Player, 2015. (Tribune Content Agency LLC / Alamy)
As part of his top-of-the-line Masters Tournament experience, Rigby will arrange a private jet charter from anywhere in the world into Augusta and secure your tournament badge (ticket), whether you plan to fly in and out for a single day or attend multiple days. A personal driver will greet you at the airport and be assigned to you for the entire time, to eliminate any worries about navigating traffic, finding a place to park or walking long distances in the heat.
Rigby can also arrange for you to stay in a luxurious private residence with all of the amenities you desire, such as a pool, pool table and personal chef. He says that the woman who caters for him has deep Southern roots and her fried chicken is so delicious that it has even been known to distract patrons from their focus at the tournament.
As an international course evaluator for Golf Digest and Golf World magazines, Rigby draws upon his extensive experience to help you maximize your time by way of a strategic plan to navigate your way around the grounds and find the best vantage points for the tournament, while checking out all of the history at Augusta National. You don't even have to crawl out of bed in the wee hours of the morning as he will arrange for a "runner" who will have your chair placed in a prime location within the first few rows, awaiting your arrival (and yes, a map is provided).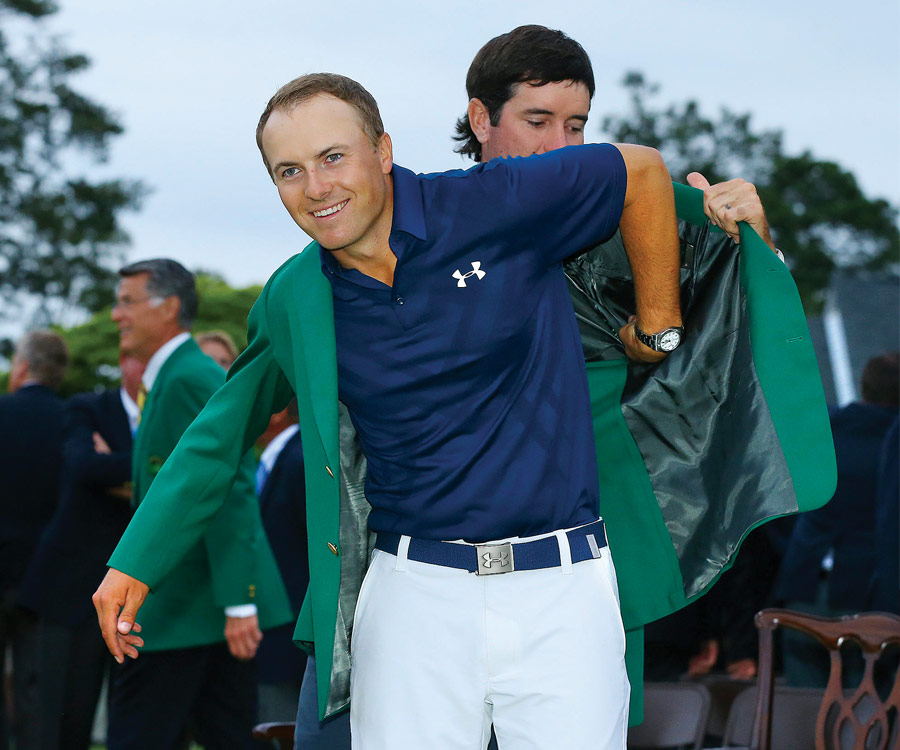 Jordan Spieth presented his green jacket, 2015. (Tribune Content Agency LLC / Alamy)
If you want to take your VIP Masters' experience to the ultimate level, ask Rigby for access to Berckmans Place (or BP), which is the exclusive hospitality facility set along the 5th fairway. Writer Gary Van Sickle of Golf.com has said that "Berckmans Place is to the Masters what the Emerald City is to Oz." The spacious venue spans more than 90,000 square feet and contains multiple restaurants, dozens of TVs (so you won't miss a single shot) and replicas of the putting greens for the 7th, 14th and 16th holes, right down to the same cup placement for the day, allowing you to test your skills, scotch in hand.
Over the past 12 years, Rigby has had plenty of satisfied customers. "The best part was the inside knowledge Chris has about entering the grounds and everything about the course, along with how and when to access the best viewing spots," one of them said. "There is a culture there, and without his tips, our trip would have been 60 percent of the experience," stated another. Maybe the best testimonial of all came from the patron who, within a half hour of the final putt being sunk at the 2009 Masters, immediately booked his reservations through Rigby for the following year to take his father.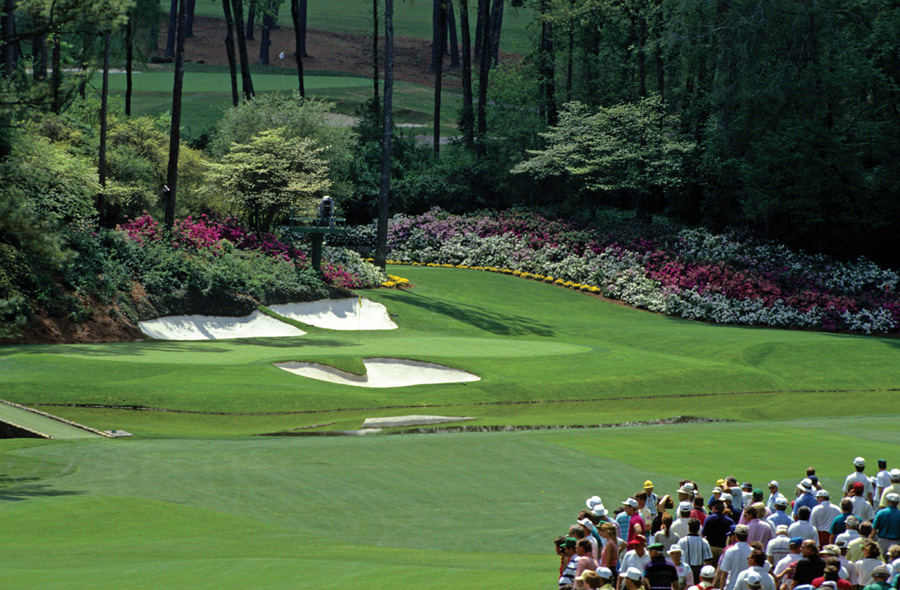 12th hole at Augusta National Golf Course. (Action Plus Sports Images / Alamy)
Given the breadth and talent of the younger PGA pros, combined with the likes of Tiger and Phil, no one is taking any measurements yet for the 2016 green jacket. However, there is one thing for certain: Chris Rigby and ForeThePatrons.Net will have you front row for all of the roars that will have the hairs on your neck standing on end. To quote Rigby, "No sporting event in the world even comes close to Augusta.¨