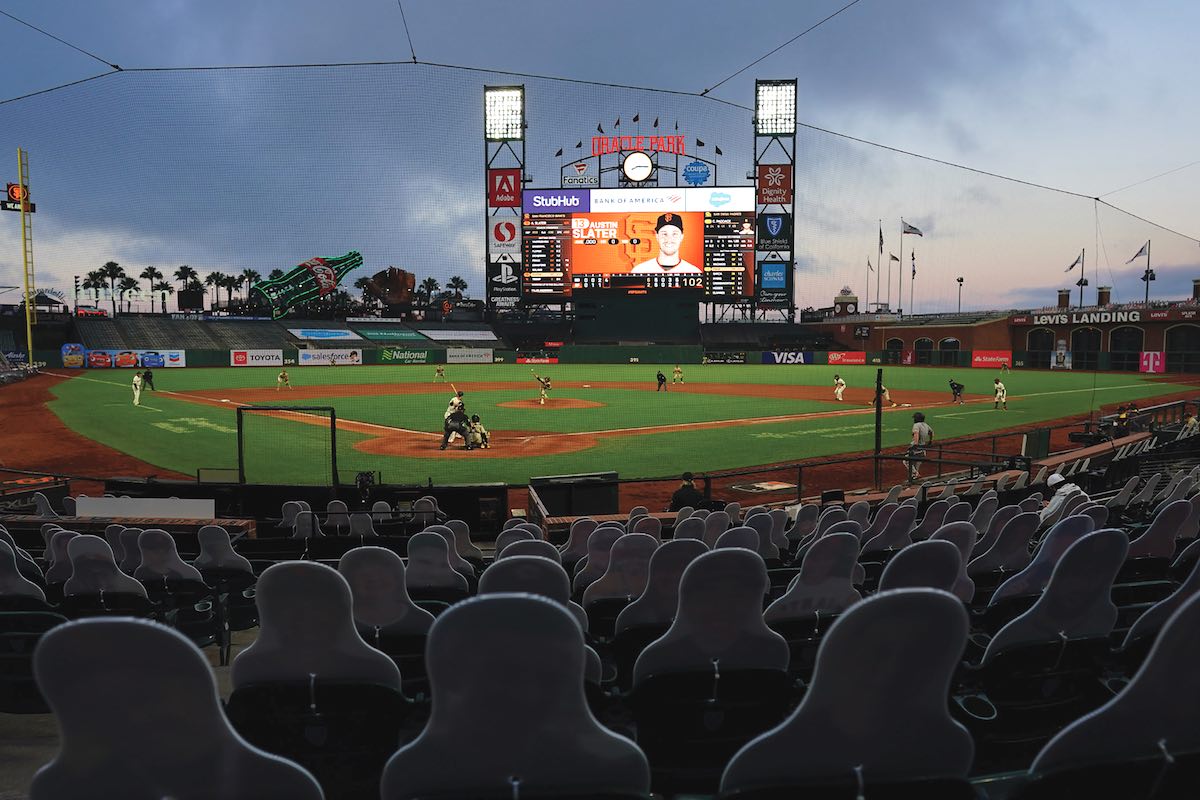 It's no secret that Jetset HQ is loaded with sports fans. We are, after all, the magazine that sponsored a Super Bowl XLIX party where Mark Wahlberg and the Budweiser Clydesdales walked the red carpet. While we've hosted many sports events over the years, "Big Game Big Give" at the spectacular Paradise Valley home of Major League Baseball Manager of the Year Matt Williams, remains the party our partners still talk about to this day.
Many of our most meaningful memories are wrapped up in playing sports and supporting our teams. I grew up a basketball buff, spending every Christmas Day watching the NBA's LA Lakers as part of family festivities. I became a rabid football fan in 2019, the year of NFL 100 celebrations. In 2020, the world unceremoniously changed; every ballpark, stadium, and rink suddenly went dark.
It's exceedingly unfathomable to predict the impact of coronavirus on the future of sports. The ground beneath every league seemingly shifts, sometimes seismically, with every news cycle. With fresh air, future-forward exploration in mind, we spoke with sports and entertainment executives on pivoting to engage fans in inventive ways. How are teams creatively connecting with their audience beyond the traditional stadium experience?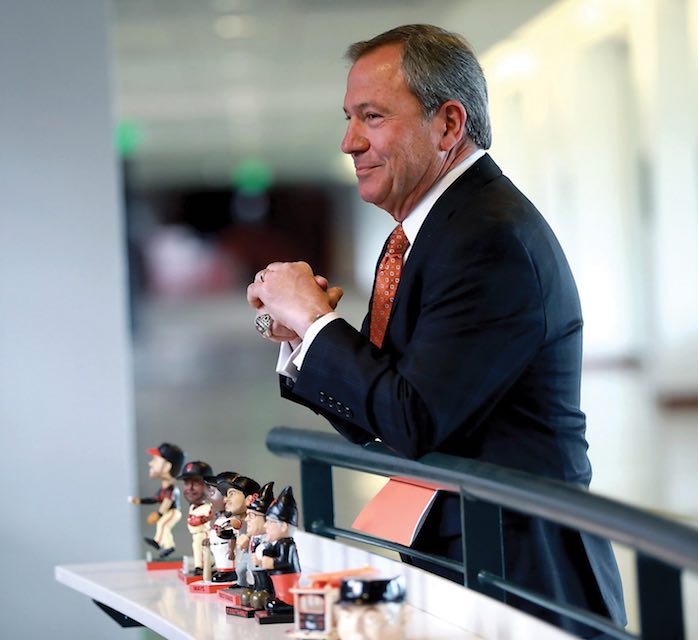 Despite being on the rollercoaster of his career, when he should be doing victory laps in his third act, Mario Alioto, Executive VP of Business Operations with the San Francisco Giants, remains philosophical. "We're all experiencing this collectively, and it is forcing us to think differently," he observes on our call. "This crisis jolted everyone in our sport out of their routines; in a way, it's kind of healthy to gain perspective."
Alioto's candid candor is a refreshing antidote to the usual canned sound bite. This is, after all, the man credited with baseball's first bobblehead giveaway. Back in 1999, as the Giants prepared for their final season in Candlestick Park, Alioto wanted to mark the occasion with a retro-themed promotion. He struck marketing gold with the Willie Mays bobblehead, and the rest is history. "One of my mentors used to say, 'Don't forget you're in the fun business'. Our ballpark fans are such a big part of the game," he explains. "Without fans in the stands, athletes feel like they're playing in a vacuum. Turns out, there's something quite profound in the reciprocity of tidal energy between team and live audience."
"There's no doubt our Giants are feeling the absence of a supportive crowd," he reveals. "Especially for a home team. The mass momentum fuels our team; that's the essence of home-field advantage." Speaking of home fans, any apprehension about whether cut-outs would resonate quickly dissipated. "Our fans embraced it. It's a sign that seat culture at Oracle Park lives on," he beams. "We have a core community that thrives on experiencing the season together. Essentially, that seat is their 'summer home'. Giants fans are made up of friends and families that have been sitting together for years, some even decades."
"I have four kids, who are now in their early 20s; their stadium sensibility was so different from my home games with my grandfather," Alioto shares. "For teens today, the ballpark is a social hub where they catch up with friends. They may not be riveted by every play, but they still want to be next to the action. The young customer wants total flexibility. They're always multitasking; socializing in between snippets of excitement on the diamond."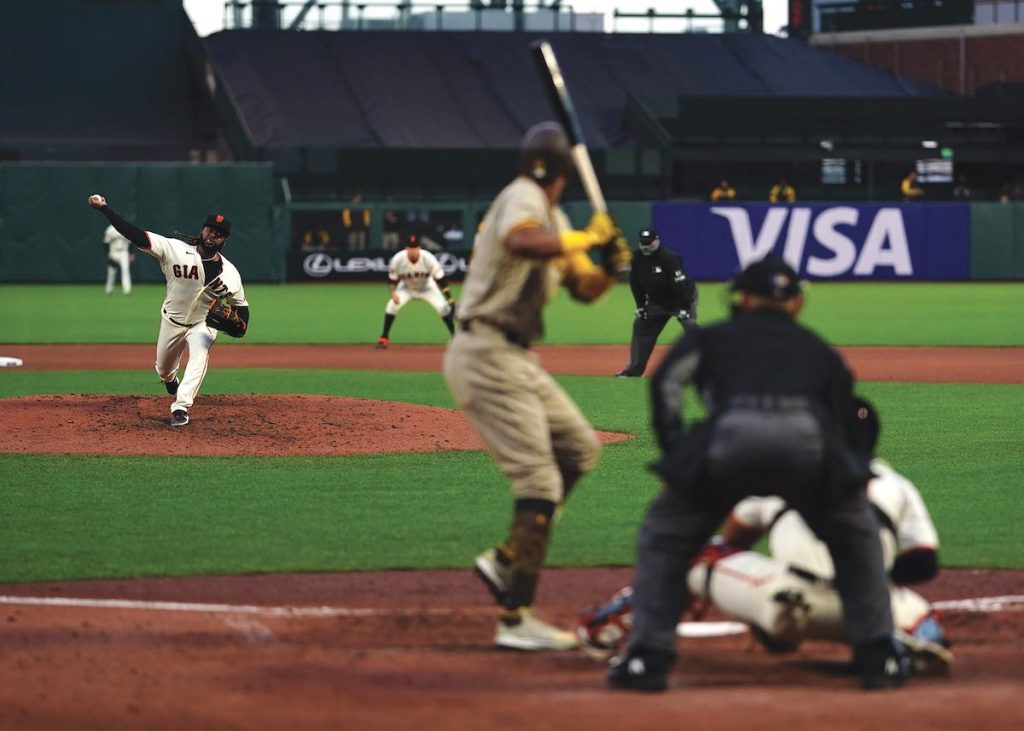 In speaking with Steve Brener, a veteran of the Los Angeles sports scene for more than four decades, I breathe a sigh of relief. The kids are alright; they're on Zoom with the Dodgers. "The key for us has been social media," Brener says. "We set up weekly Zoom calls for our players to stay in touch with their fanbase. The 1988 Championship team call with Kirk Gibson and Mike Scioscia was especially memorable." Brener has worked on 30 Super Bowls, the NHL Winter Classic, and the PGA Tour's Humana Challenge. The LA native began his career in the early 1970s as the Dodgers' Director of Publicity, and still represents the club through his own firm.
Women within the Dodgers organization have emerged as absolute powerhouses. Leading the team's civic efforts, Naomi Rodriguez, VP of External Affairs and Community Relations, spearheaded support of LA's COVID-19 response by hosting the county's largest testing site at Dodger Stadium, serving as a vital staging area for LAPD and LAFD. Fresh off their ESPY Award for "Sports Humanitarian Team of the Year," Nichol Whiteman, CEO of the Dodgers Foundation, partnered with Helping Hands Community to deliver over 22,000 meals directly to 400 Inglewood homes. At press time, cut-outs have raised $1,765,717 for the Dodgers Foundation, helping local families in need.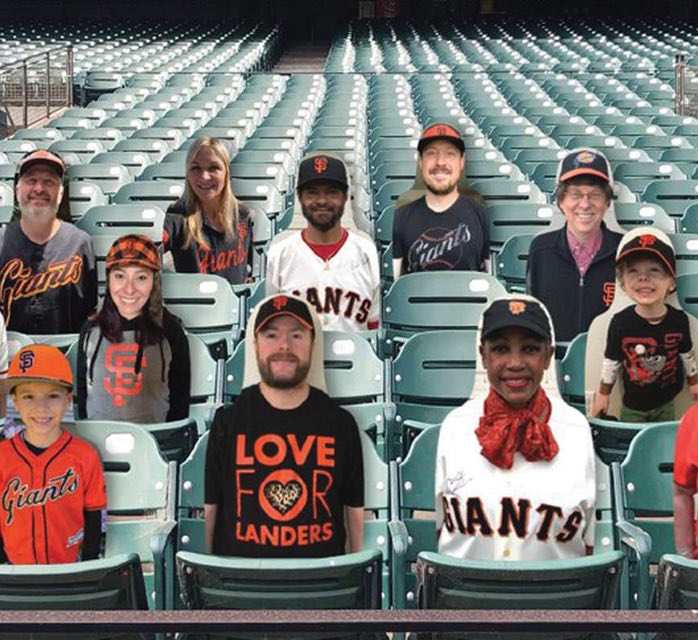 Over in Las Vegas, after four years of negotiations followed by over two years of construction, Allegiant Stadium, the Raiders' "field of dreams," is finally a physical reality. Just as live entertainment was forced to go virtual. In an achingly absurd, sobering plot twist worthy of the Coen Brothers, the sexiest stadium in the world will have to wait to power flex. A bit like the Death Star, befitting the Silver and Black; because nothing keeps Raider Nation down. Back in March, ROKiT Phones treated unsuspecting Raider fans to a major league surprise with a cryptic red phone booth outside Caesars Palace. Fans who took the bait were floored to find Raiders safety Johnathan Abram and defensive end Maxx Crosby on the line. Abram, Crosby, and the Raiderettes then came out in person for peak perks.
The Raiders remain one of the strongest brands in the NFL; ripe with legacy and lore that enthralls such a wide range of ages, races, genders, and ethnicities. Over 100 superfans, dressed in full Raider regalia on a 108-degree afternoon, took to the steps of the new stadium for a fellow fan's marriage proposal video. For better or worse, in sickness and health, epitomizes this overzealous "ride or die" fanbase. On the bright side, the eight home games still present opportunities for local hotels. Caesars Entertainment—one of the largest resort chains in Las Vegas and the first founding partner of Allegiant Stadium—continues to innovate clever new ways to host player and cheerleader appearances.
The Golden State Warriors reached out to their global fan base where it mattered most, at home and on the front lines. Kaiser Permanente teamed up with the Warriors to produce a series of COVID-19 preparedness videos to resonate with fans, reaching an audience the healthcare giant may not have otherwise. To further rally fans and support healthcare workers, the Warriors activated a social media bracketology fan contest in partnership with Anheuser-Busch, generating funds to be split equally between La Clinica De La Raza in Oakland and Mission Neighborhood Health Center in San Francisco.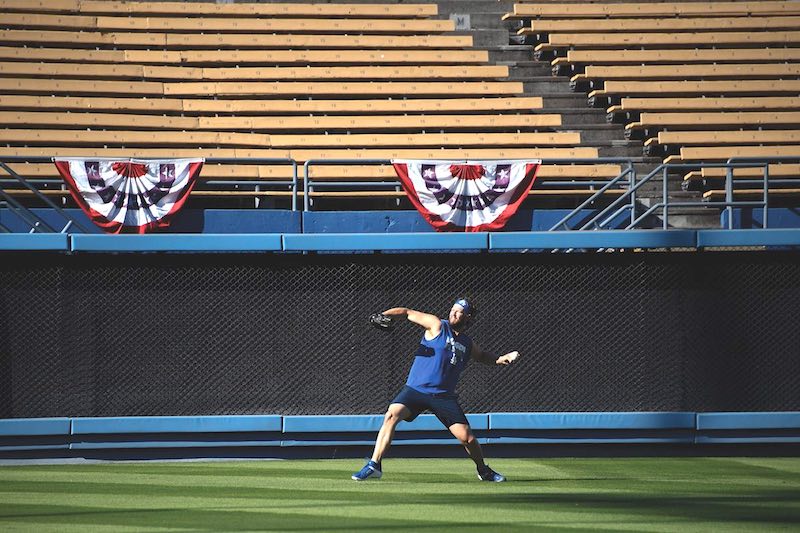 While the American sports industrial complex digs deep to find its compass, revival and revenue lies in the long game. For many franchises, it's become more vital to prove relevant to their home base community. Pushing pause on self-promotion, the best led organizations have risen to stand on the right side of history, leveraging their considerable platform to urge fans to come together, for each other, as a team.