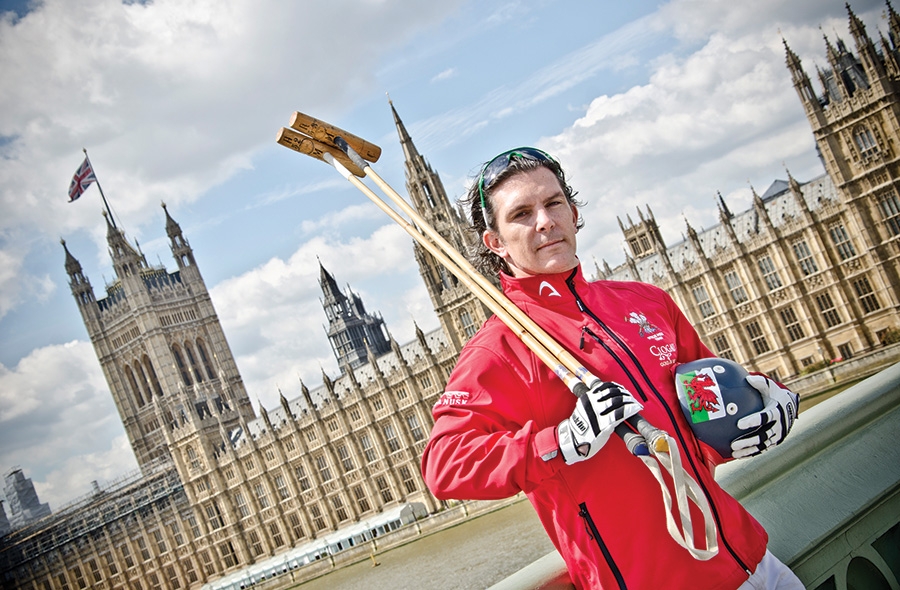 Ricky Cooper has been instrumental in the rise of the Wales Polo Team since its inception in 2008.
The Wales Polo Team is the first ever International Polo Team from the country of Wales. Under his guidance, the team has progressed, playing high-profile games across the globe, including a return trip to the Bentley Scottsdale Polo Championships Horses & Horsepower on October 25 and 26th in Scottsdale. The event is now America's most attended polo event.
The Wales team has strong ties to the Royal Family. His Royal Highness The Prince of Wales (Prince Charles) agreed to be the team's first patron for a five-year term. Cooper says it is a significant point of pride. "The Prince of Wales patronage has allowed the team to take part in many games across the globe.  It also assists the team in attracting sponsorship, securing high-profile games and working with charities," Cooper says.
Cooper is no stranger to royalty. He and his teammates have played polo with royalty before. "I have played with Prince William at Sandhurst Military Academy, my teammate Pete Webb has played with both Prince Harry and Prince William on many occasions, and Roddy Matthews spent three seasons playing in the same team as Prince Charles and coaching the princes."
And it's not just British royalty. "The great thing about polo in the UK is that you often play polo with royals, Cooper says. "I have often played against the likes of Maitha bint Mohammed bin Rashid Al Maktoum, daughter of Sheikh Maktoum of Dubai."
Cooper says that when the opponent or teammate is royalty, it does not impact play. "The fact that you are playing against royalty does not alter the speed and physical aspect of the game." He says that's important because they play at a very high skill level. "Both William and Harry are at a level where they could be professional if time allowed."  Cooper says Princes William and Harry would be even more competitive were it not for their obligations as royals. "I would guess that their royal obligations prevent reaching greater levels," Cooper speculates.
Cooper says there is a longstanding affinity for polo within the Royal Family, especially for Princes William and Harry. "The sport of polo has been instilled in the boys from a very early age, obviously through their father, who was a very accomplished player.  This would have also been passed to Prince Charles from his father, Prince Philip, Duke of Edinburgh."
As much fun as playing with the royals is, Cooper says his new favorite event is the one in Scottsdale. "We have a number of high-profile games across the world this summer, but none compare with the experience, friends and scale of Scottsdale. This is an event unrivaled in the U.S., Asia and Europe in terms of attendance and atmosphere, and to return really is our pleasure."