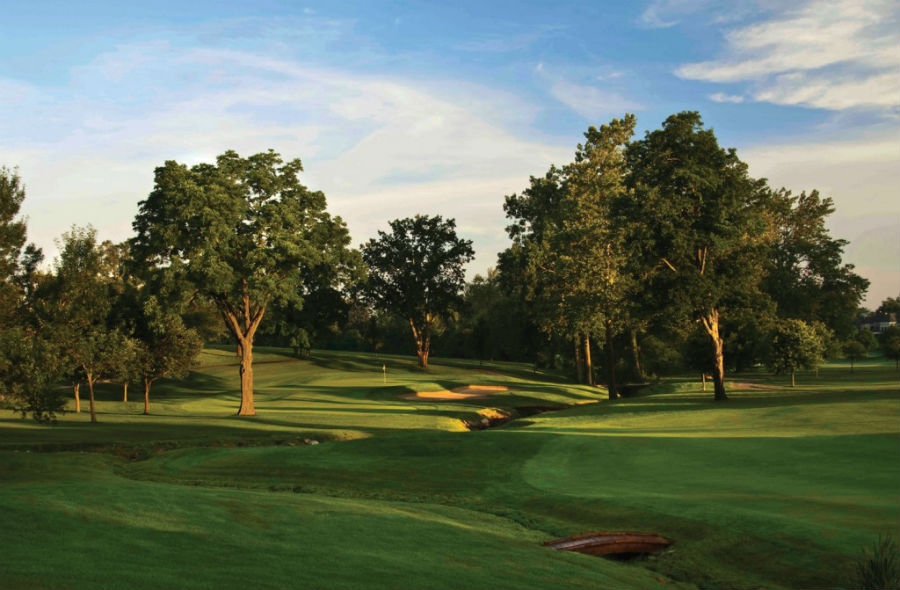 This is the story of one of a top 100 golf course located in the Midwest — a masterpiece designed by Jack Nicklaus that nearly disappeared only a few years ago.
Six years ago, Barry LaBov was a member of Sycamore Hills Golf Club when he first learned it was in trouble. Today, he is an owner and president of the board.
Our adventure began with a dream. Jim was a great entrepreneur in Fort Wayne, Ind. He had a golden touch and a heart to match. A business mogul who owned car dealerships, public golf courses, corporate jets, two Indy Car race teams and a farm in Russia, Jim was a philanthropist who gave freely to numerous causes. He was simply one-of-a-kind. So when he decided to build a golf course in Fort Wayne, there was only one person who would be chosen to design it: Jim's friend, Jack Nicklaus.
With much fanfare, Jim and his son (Tom, a championship amateur golfer himself), contracted Nicklaus and began years of design and construction on acres of pristine, rolling land in a secluded part of the the area. The land, which had belonged to a prominent family, had been a private zoo of sorts, with buffalo and other animals roaming there. A dirty secret of the various famous golf course designers is that, frequently, those top-dollar designers are MIA —they send their lieutenants to do the dirty work and return only for the opening day ceremony. Well, I doubt Nicklaus would have been that way, but Jim didn't allow that to be an option, as he engaged the golf legend often, sometimes even re-thinking Nicklaus' ideas. Bottom-line, Jim wanted the best of Nicklaus, and he got it.