It's been said countless times, but we at Jetset live and breathe golf, and we know our readers do too. If you play as much as we do, then you're always looking for ways to improve your game. You religiously read tips, see swing coaches, and study the habits of your favorite players. So we decided to round up the best places in the country to further your quest for improvement — places designed by some of the biggest and most reputable names in the sport. Because practice makes perfect….
Arnold Palmer Practice Facility at Big Cedar Lodge

Few names in golf carry as much weight as Arnold Palmer's, so a practice facility bearing his name is guaranteed to be special (featuring recessed lighting and multiple teeing decks). Located in Missouri's stunning Ozark Mountains, massive Big Cedar Lodge is one of the premier golf resort destinations in America. It boasts two legendary, distinct golf offerings which host Legends of Golf tournament play – Top of the Rock and Buffalo Ridge Springs, an innovative, world-class short course coming this year from the legendary Gary Player, and for refining your game, an expansive practice facility designed by none other than The King himself.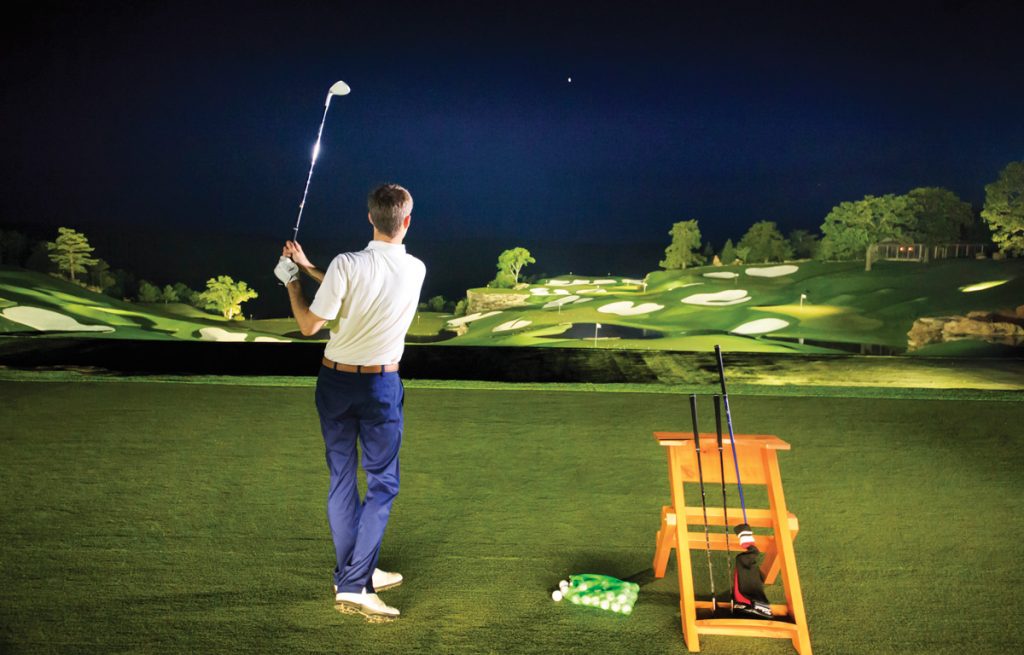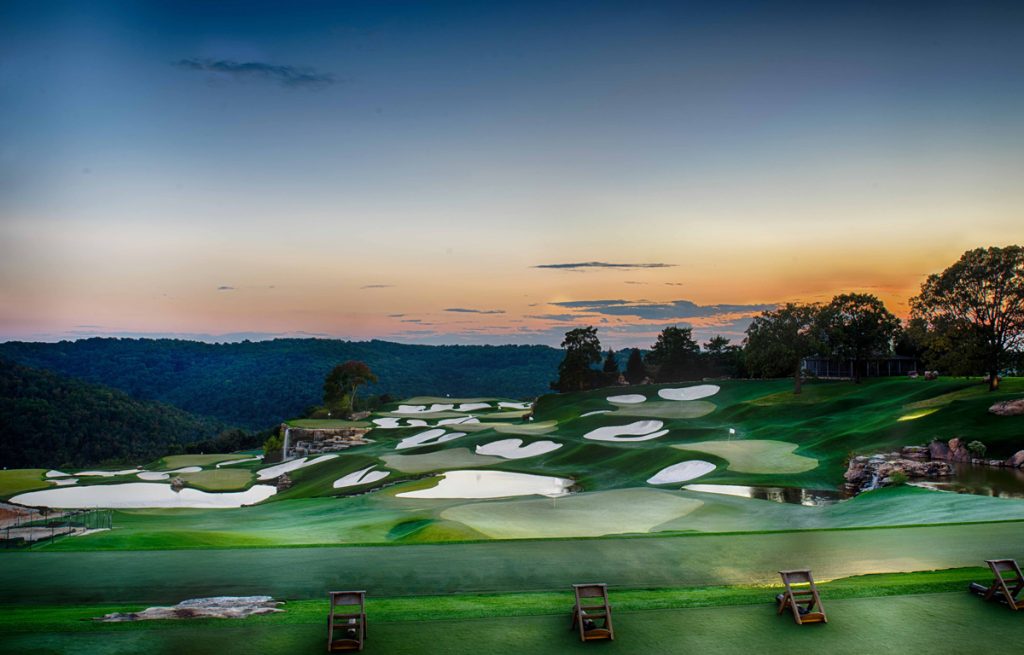 The Arnold Palmer practice facility at Big Cedar Lodge features 16 target greens with both synthetic and natural grass. There are unique water features and other details specifically designed to simulate a full round of golf. Sitting on a cliff amidst the natural splendor of the Ozarks, the nature-based heritage preserve where the facility is located, Top of the Rock, also features a 9-hole, Par-3 course designed by Jack Nicklaus. And as you work on improving your game under the watchful eye of the seasoned course professionals and coaches on-hand, you will have ample time to test out the rest of the Lodge's incredible courses.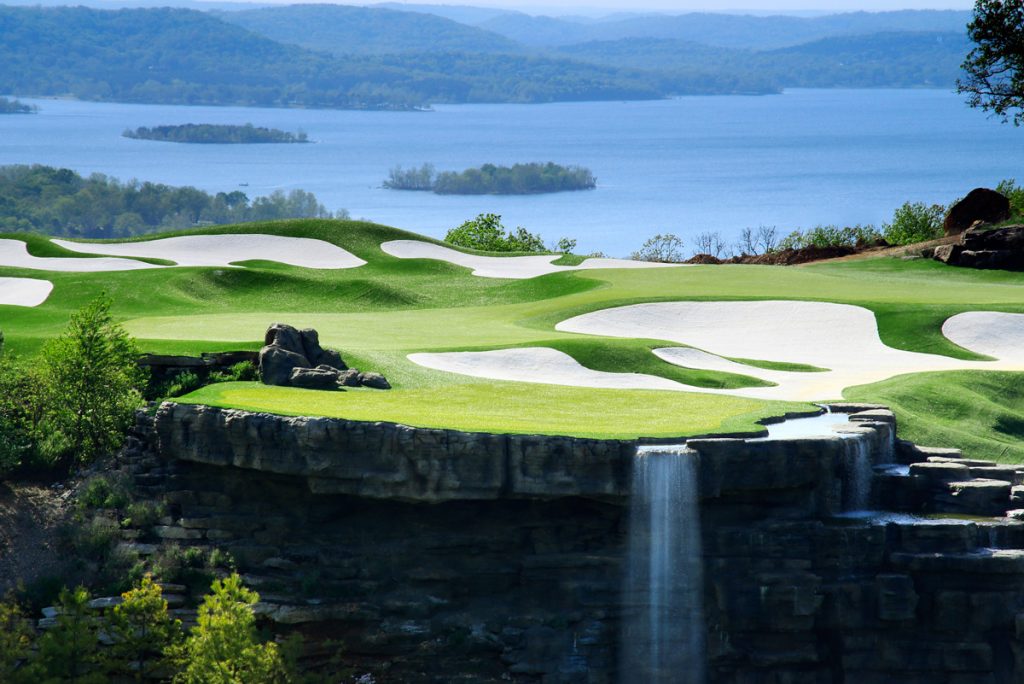 Spanning approximately 450 acres and measuring 7,036 yards from the back tees, the Buffalo Ridge Springs course (voted top public course in the state) is 18 holes of pure beauty. Watch as buffalo graze on the native prairie grasses that surround in the distance, and gaze at the stunning, renovated water features while you try and avoid the pristine white sand bunkers. Meanwhile, Player's new course is shaping up to be a fun, accessible treat for all, while yet another course, from Coore & Crenshaw, is set to open in 2018. And then, of course, the resort itself is a luxurious escape named "Number One Resort in the Midwest" by Travel + Leisure and features fine dining and a world-class spa.
Reynolds Kingdom of Golf at Reynolds Lake Oconee

Approximately 90 miles east of Atlanta (and 70 miles west of Augusta) you will find Reynolds Lake Oconee. Located along the shores of Lake Oconee in the rolling lake country of Georgia, this family retreat originally began over 100 years ago and continues today as a sanctuary in the South. With six golf courses, nine unique restaurants, four full-service marinas, multiple swimming pools, 21 miles of walking and biking trails, a luxurious fitness and tennis club, and a five-star Ritz-Carlton Hotel, Reynolds Lake Oconee has truly something for everyone. And if you're looking to refine your golf game with the most advanced technology known to man, there are few better places on earth.
The Reynolds Kingdom of Golf Presented by TaylorMade is an elite program that combines futuristic technology with unparalleled, time-tested tutelage to take your game to the next level. One of only two of its kind in the country, this state-of-the-art facility is able to provide club members and guests with a complete 360-degree view of their golf swing. Using the Motion Analysis Technology by TaylorMade System, TrackMan 4 Launch monitors, and a high-speed Ximea camera, they can analyze your game from every angle. And they also utilize their cutting-edge technology and vast expertise to provide you with the most comprehensive TaylorMade club-fitting experience around.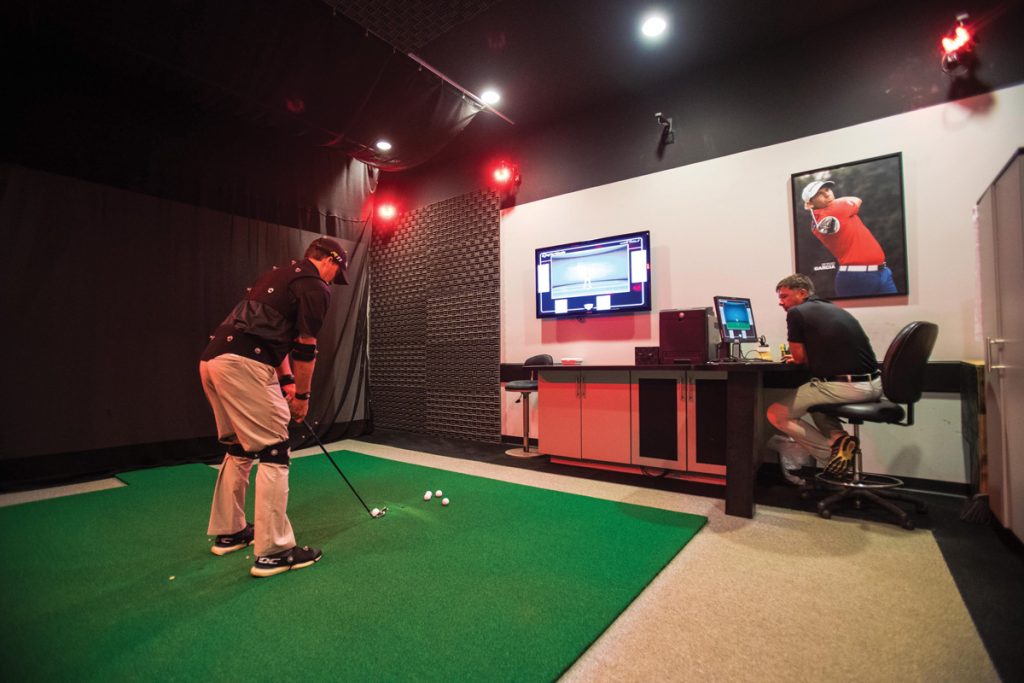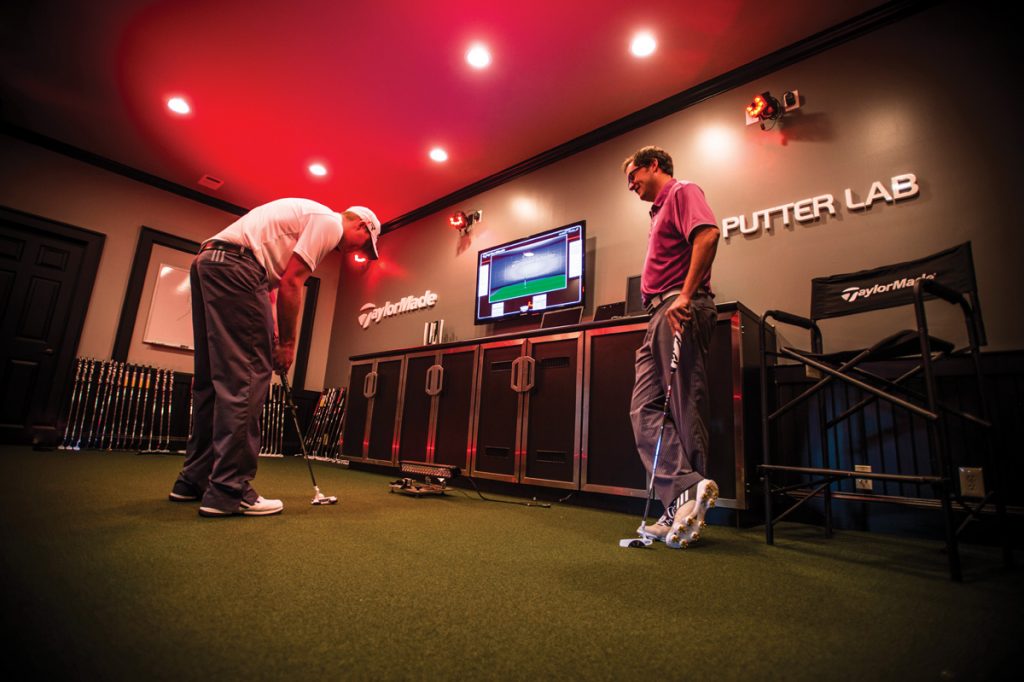 For further refinement, Reynolds Kingdom of Golf facilities also features a two-sided, multi-targeted range with an expansive, contoured short-game practice area. Under the guidance of Top 100 instructor Charlie King, you can take your short game to the next level. And when you're ready, golf at Reynolds Kingdom is as good as it gets. There are six unique courses designed by five legendary architects, each an experience in and of itself. The two standouts are Jack Nicklaus' Great Waters course (with nearly every hole on the back nine skirting the lake), and Tom Fazio's 27-hole National course which gracefully winds along the rolling terrain.
PGA West Golf Academy at La Quinta Resort & Club

Shifting our focus to the West Coast, La Quinta Resort & Club in Palm Springs is a lavish, Waldorf Astoria resort with first-class golf and a cutting-edge instructional school. At PGA West Golf Academy they try to focus on what they have defined as all the integral components of golf instruction: mental and physical coaching, on-course instruction, custom club fitting, state of the art video analysis, and the use of sophisticated launch monitor systems. They first take the time to comprehensively analyze every facet of your game before using those components to improve you at every level.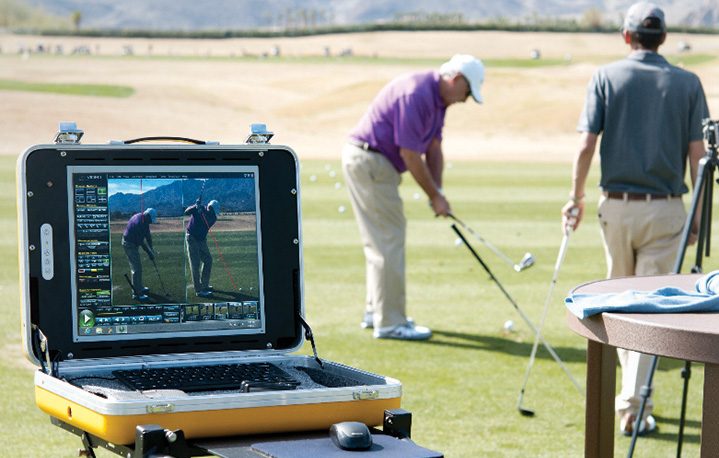 Surrounded by the sweeping, red rock Santa Rosa mountains of the Coachella Valley, you will undergo a complete top-to-bottom two- or three-day improvement of your game. And PGA West can accommodate anywhere from three to 100 players, making it a perfect place for team-building corporate retreats or large gatherings of friends and family. Players undergo a number of game-enhancing challenges, the most popular of which is the PGA West Skills Challenge. As seen on Golf Channel show The Big Break, this team competition has a number of unique individual stations designed to test the different areas of your game.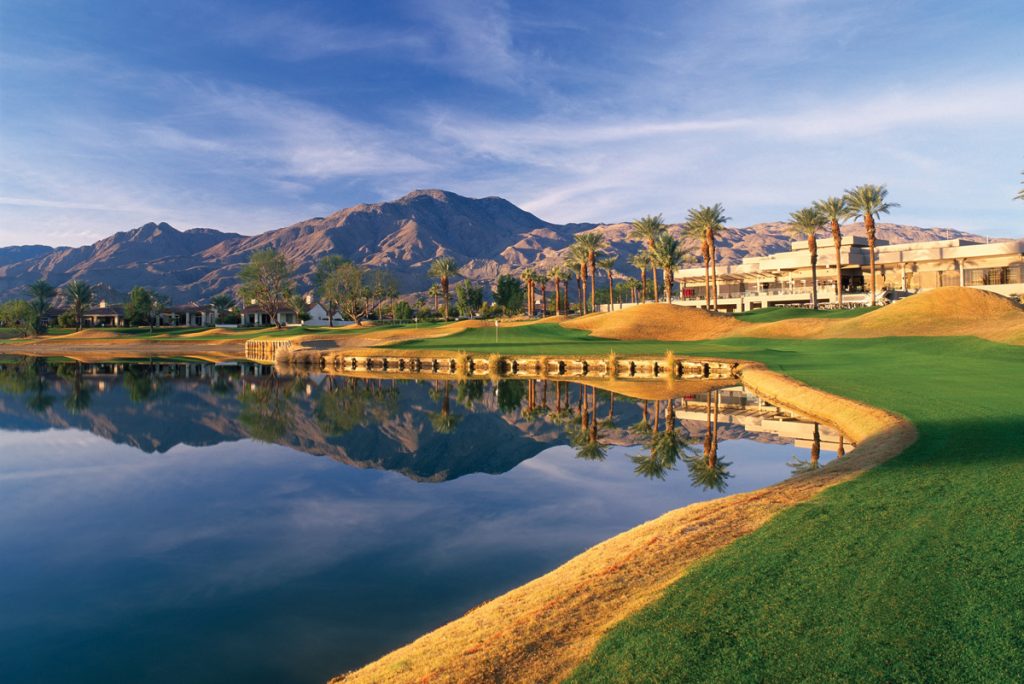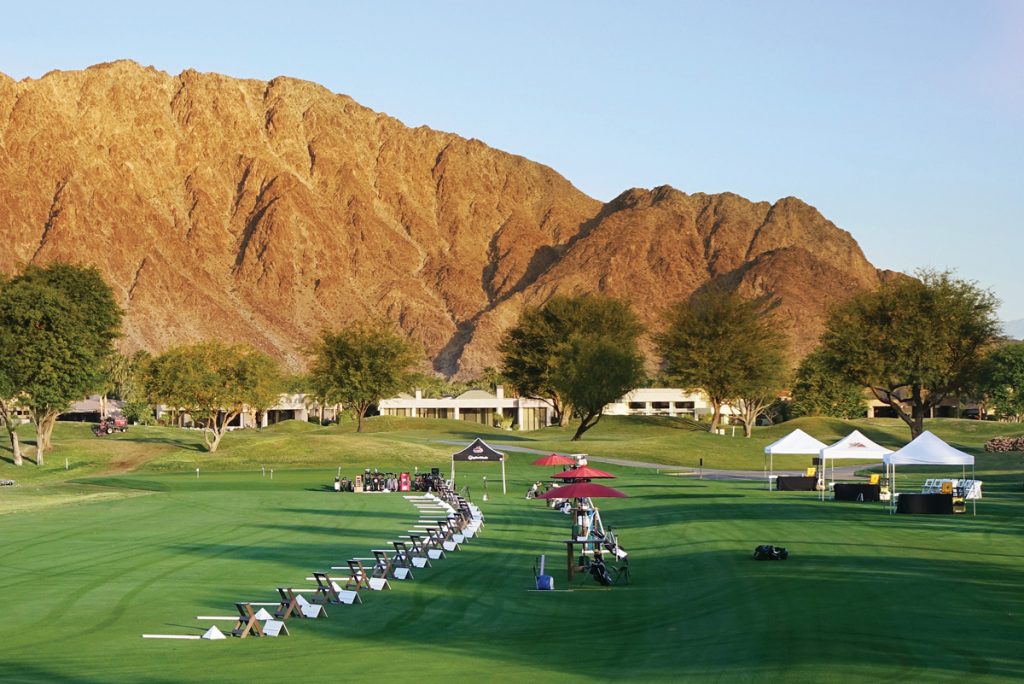 PGA West will more than fulfill your passion for the game. Here you can play a different course six days a week on 109 holes of championship golf designed by five golf legends. The Par-72, Pete Dye-designed Stadium Course is a favorite amongst pros and has been ranked as one of the best by such publications as Golf Magazine and Golf Digest. Each of its 18 unique holes — like the infamous 17th dubbed "Alcatraz" — has a character and identity of its own. The Jack Nicklaus Tournament Course is another epic challenge, including the rare feature of two island greens and a dramatic design that favors heavy drivers. Meanwhile, the Greg Norman Course offers a truly "Outback" experience that will entice you back time and time again.
Jack Nicklaus Academy of Golf at Orlando World Center Marriott

Shifting coasts again, we turn your attention to an academy created by the greatest golfer of all time. Operating in more than 10 countries, Jack Nicklaus Academies are regarded as the absolute pinnacle of golf instructional schools. They provide golfers with the finest possible instruction, conditioning, integrated technologies, physical and mental evaluations, and teach the explicit philosophies of the Golden Bear himself. The latest is no different. Located at the award-winning Hawk's Landing Golf Club at Orlando World Center Marriott (the world's largest Marriott), this Jack Nicklaus academy is built to make novices pros, and experts legends.
Offering a level of personalized instruction that few schools in the world offer, this academy targets all levels of your game. Having worked alongside some of America's top golf instructors, Director of Instruction Brian O'Neill brings a wealth of links knowledge to the table. Recipient of the Teacher of the Year award and three-time Michigan PGA Junior Golf Leader, O'Neill knows as well as any that each player is unique, and so he and his team work hard to craft programs specifically tailored to each individual's specific strengths and weakness. His instructors implement a vast array of technologies — including high-speed video capture and analysis, BodiTrak pressure/balance mat, and K-Vest 3-D Kinematic Software — as well as first-rate mental and physical evaluations.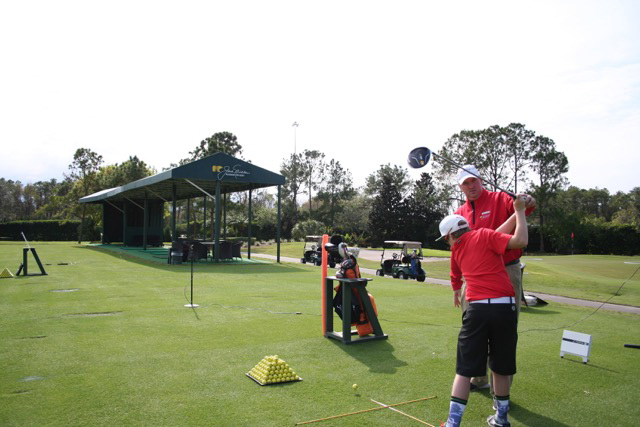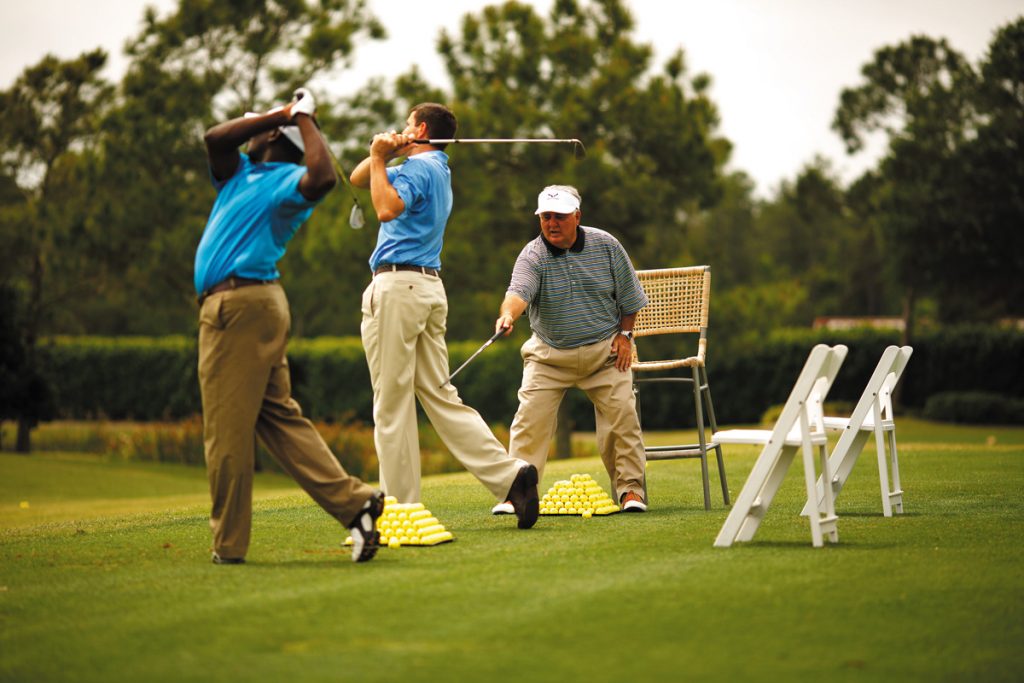 They offer a multitude of programs and packages, ranging from one- to three-hour private lessons, a one-hour fundamental "Academy Clinic," two-hour driving and scoring schools, and junior and family programs. Meanwhile Hawk's Landing Golf Club spans over 220 gorgeous acres. Considered some of the finest golf in all of Florida, its Robert Cupp Jr.-designed championship course is a sweeping beauty. And of course when you're not training, Orlando World Center Marriott offers such amenities as a full-service spa and a pool featuring two 200-foot waterslides, a 90-foot speed slide, and a nightly laser light show.
Pebble Beach Golf Academy & Practice Facility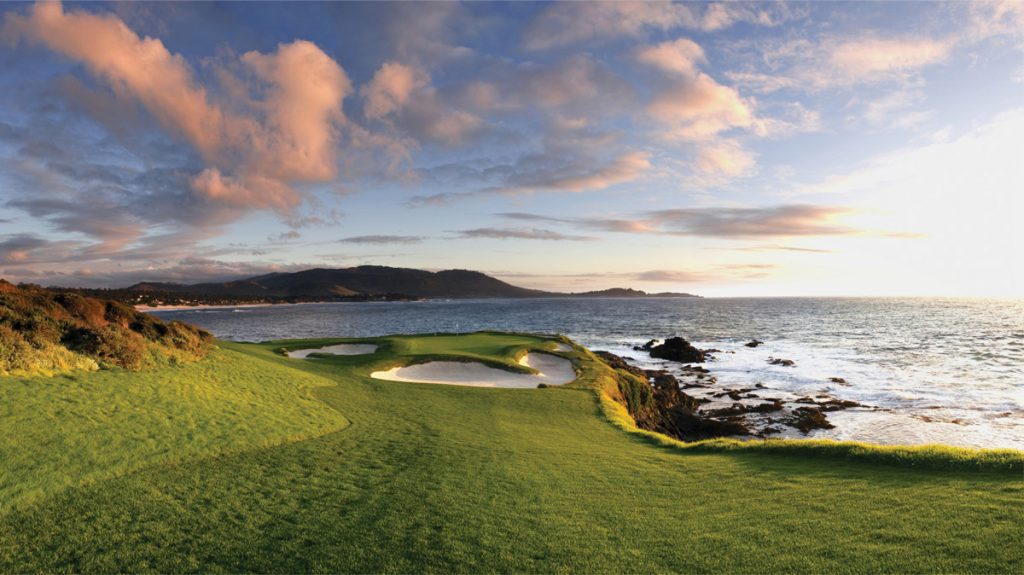 What better place to hone your skills than one of the greatest courses known to man? Located on California's spectacular Monterey Peninsula, Pebble Beach is one of the premier golf courses in all of world, and its golf academy and practice facility features internationally renowned instructors and cutting-edge training facilities with the most advanced swing technology available. They offer a number of programs, ranging from one-on-one to group sessions of varying lengths. And all the instructors are hand-selected and trained for at least a year in the "Pebble Beach tradition" of guest service and individualized attention, guaranteeing you the finest possible quality of instruction.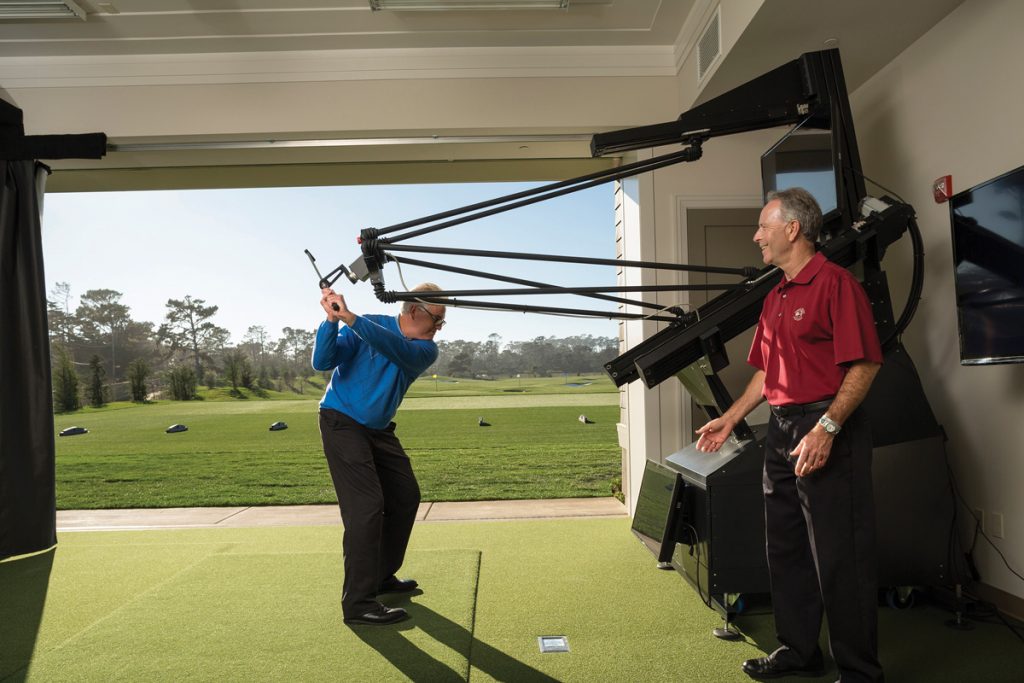 Kapalua Golf Academy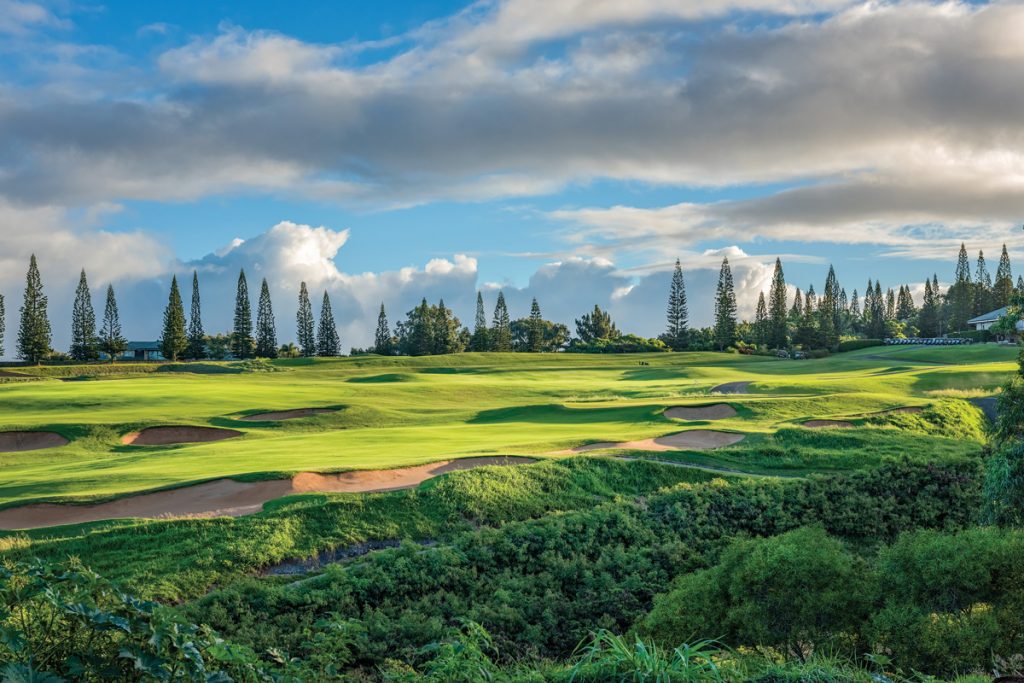 Claiming to be "Hawaii's most complete state-of-the-art golf school and practice facility," this Hale Irwin-designed academy is located at Maui's blissful Kapalua Resort. Named one of the "Top 25 Golf Schools" by Golf Magazine, it features a 23-acre practice area and offers a wide array of instructional programs including individual lessons, corporate clinics, and bespoke off-site instruction. The skilled staff works with guests on every aspect of their game, from putting and chipping to wedge and bunker play to full swing and specialty shots.