Is there anything more majestic than American Pharoah, winner of the 2015 American Triple Crown? We think Jennifer Lawrence, draped exquisitely in Christian Dior couture, cradling her Oscar holds a candle.
The two together – the American Hustle star taking in the thrills of Santa Anita Park – sparks pure enchantment.
On New Year's Day 2015, Lawrence shared an Instagram from Santa Anita and the implications were positively seismic, reflecting an exciting shift in audience demographics. One might assume the world's highest paid, highest-grossing actress would escape to the elite Eddie Logan Suite for high rollers, but Jen preferred to explore the track's celebrated history and variety of vantage points. The actress tapped into her Kentucky roots and kicked up her heels with an intimate entourage; a sign that the who's who of Hollywood prefers not to be seen merely shopping or nightclubbing. With Taylor Swift taking to sailing and Gigi Hadid serving up fireballs at Sports Illustrated beach volleyball tournaments, we're seeing a greater interest in sporting lifestyles.
This demo shift is part of a larger initiative of The Stronach Group (TSG) to reinvigorate the sport for the next generation of racing fans. At Santa Anita, TSG has invested in stylish renovations, culinary cache at the Chandelier Room and savvy social media campaigns to draw out a hot young audience. It's obviously working, as it does not get hotter than Katniss Everdeen herself, enjoying a cool day at the track before promoting The Hunger Games.
With close proximity to Los Angeles, Santa Anita Park routinely entertains the likes of racing aficionados Julia Roberts, Sharon Stone, Jimmy Fallon, Selma Blair and Colin Farrell. Add to these headliners the fresh faces of Emma Roberts, Patrick Schwarzenegger, Wilmer Valderrama, Demi Lovato, Jason Kennedy and Lauren Scruggs — and you've got a gold derby of A-list fans to carry the torch forward.
The Stronach Group is the industry leader, with ownership and influence spread across the entire horse racing ecosystem – Santa Anita Park host of Breeders' Cup, Gulfstream Park and Pimlico, home to Preakness Stakes – second leg of the Triple Crown. TSG Founder and Honorary Chairman Frank Stronach is the devoted champion of horses; leading 360 degrees in every aspect of horsemanship.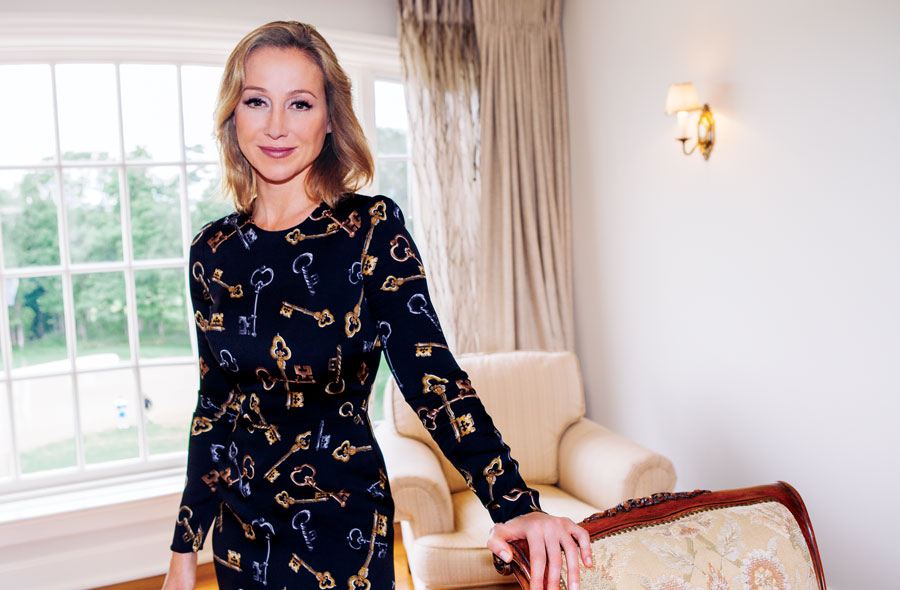 TSG chairman and president Belinda Stronach's vision to modernize racing leverages the latest technology, social platforms and experience driven events – featuring Santa Anita Park as the flagship. Belinda has joined forces with Holly Goline (producer, previous assistant to Angelina Jolie and celebrity influencer) to engage influential stars in the sport to great success. "Young Hollywood loves to snap photos with jockeys in the paddock," Goline reflects. "The luxury suites are another favorite; they enjoy the races with friends and can bet all in the same location."
Marquee events like the Breeders' Cup and Preakness Stakes are more popular than ever as lifestyle aficionados seek more engaging experiences to share with their social communities. In fact, Preakness garnered record breaking attendance with a crowd of 130,000, and NBC's coverage of the Kentucky Derby hit the highest ratings in 23 years, thanks in large part to American Pharoah (who calls Santa Anita Park home).
With all the momentum building for the new season, there's never been a better time to save a day – or better yet two – for Santa Anita on your next trip to Southern California. You never know who you'll be cheering next to – could be anyone from Channing Tatum to Charlize Theron!